A BRAND NEW Minions-themed land is coming to Universal Orlando and we've got a peek inside to share with you!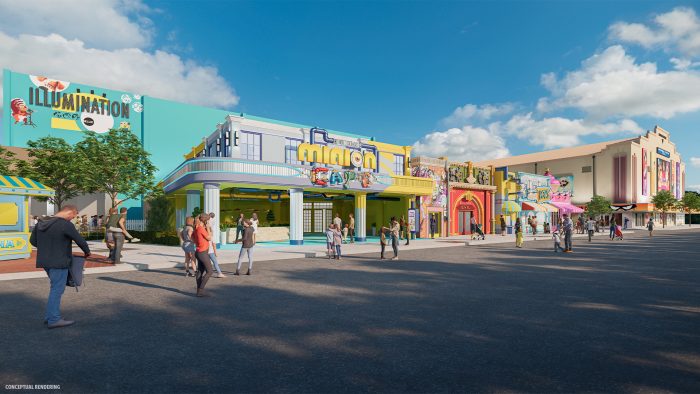 The land will have a new Minions-themed ride, all kinds of unique eats, new gift shops, and much more. Speaking of gift shops, if you're wondering just what merch you'll be able to pick up here for your Minions-loving kiddos and friends, we've got a big update!
In an update shared via Twitter, Universal gave fans a sneak peek inside one of the merchandise locations coming to Minion Land — Evil Stuff! We had already seen the sign placed in the park for this store, but now we've got a look INSIDE.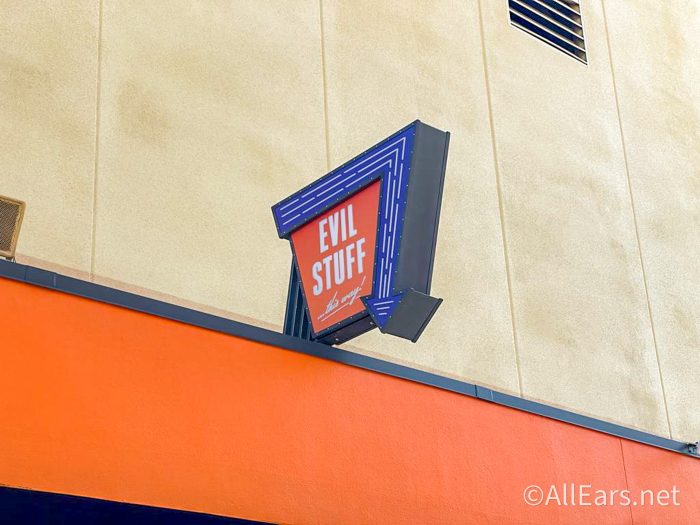 The store actually "soft opened" on June 6th, according to a post from Universal Creative on Instagram.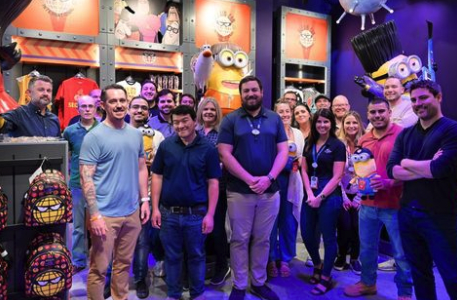 Here, you'll be able to "stock up on Villain-Con and Minions merchandise," per Universal. It's the gift shop that'll follow the NEW ride — Villain-Con Minion Blast. And it looks like there will be PLENTY to look at and buy here!
All around the store, you'll find large versions of the Minions in various unique outfits and looks. Plus, it looks like there will be backpacks and plenty of shirts to pick from.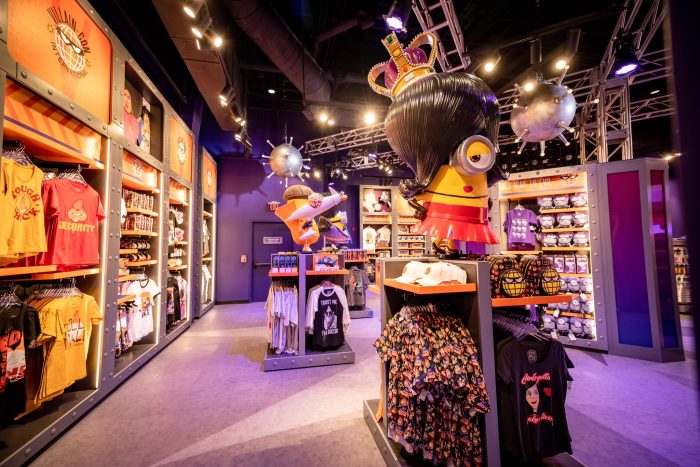 We have a feeling that snapping photos of these adorable Minions is going to be a popular pastime here (along with picking up some toys and more).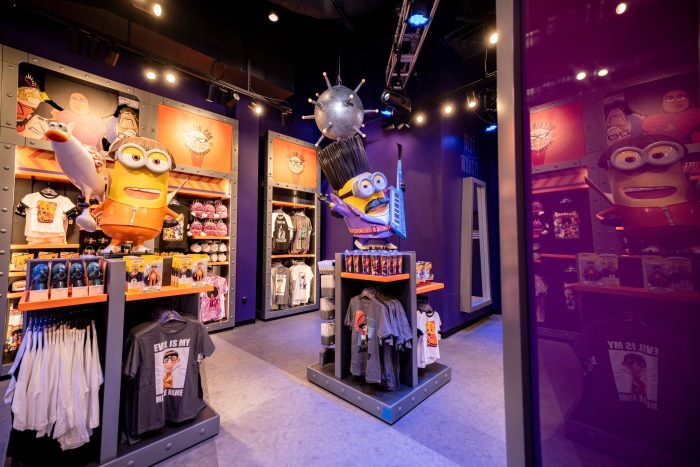 From button-downs to tank tops, water bottles, and plush toys, there really is a little something for everyone.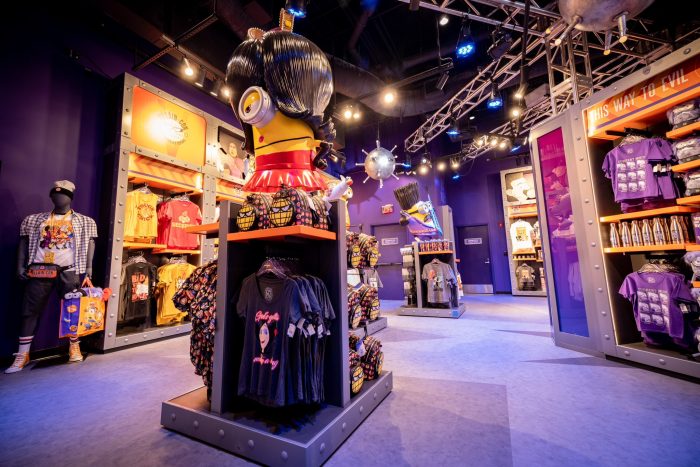 For more souvenirs, you'll want to stop by Bake My Day — it'll have some merchandise and sweet treats. In terms of treats, there will be Minions-themed cupcakes, macarons, s'mores, and other options. Plus, there will be Minion-inspired merchandise like plush toys, accessories, and keychains.
At Minion Land, you'll also find Minion Cafe, which will be the "marquee" dining spot within this land. The restaurant is described as being "immersive" and "highly-entertaining," and Universal has said it will offer "something for every palate."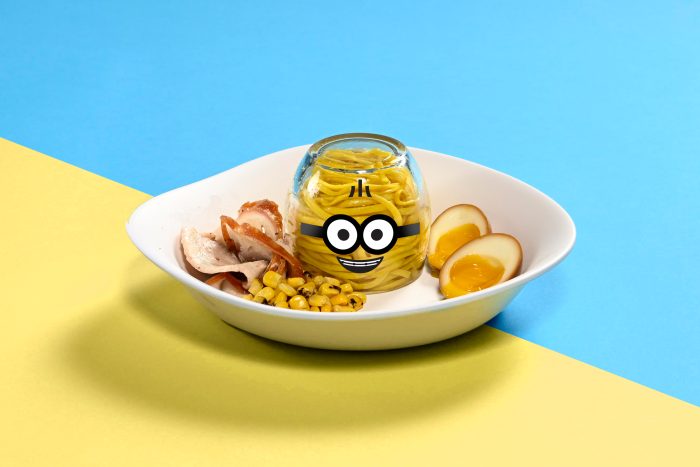 And you'll be able to stop by Pop-A-Nana to get banana-flavored popcorn and other snacks.
Minion Land will open THIS SUMMER at Universal Studios Florida, but an exact opening date for the entire land has yet to be shared. We'll keep an eye out for more news. Stay tuned for the latest updates!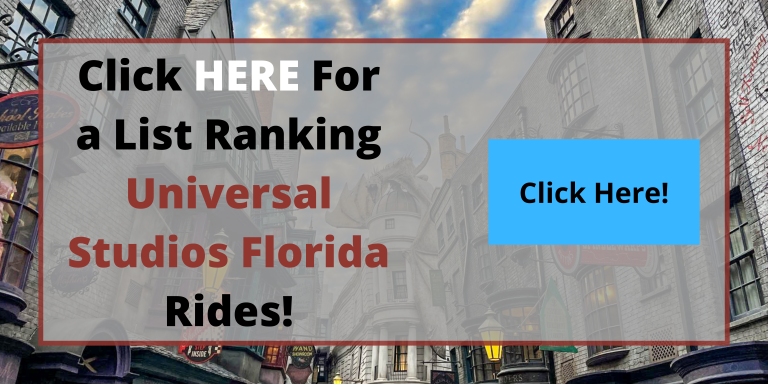 What do you think about Minion Land? Tell us in the comments!