DISCLOSURE: This post may contain affiliate links, which means when you click a link and make a purchase, we receive a commission.
If you're a fan of Jurassic Park and all things dinosaurs, this post is for you!
Loungefly is a fan-favorite accessory brand for Disney and Universal fans alike, and occasionally, we find some pretty cool Loungefly accessories on Amazon. This time, we found some that could be great for your next trek through the Jurassic Era.
We found a couple of Jurassic Park accessories on Amazon that could be perfect for your next trip to Universal. Let's check them out!
First up, you can shop the Loungefly Jurassic Park 30th Anniversary Wallet.
This wallet looks just like a Dilophosaurus!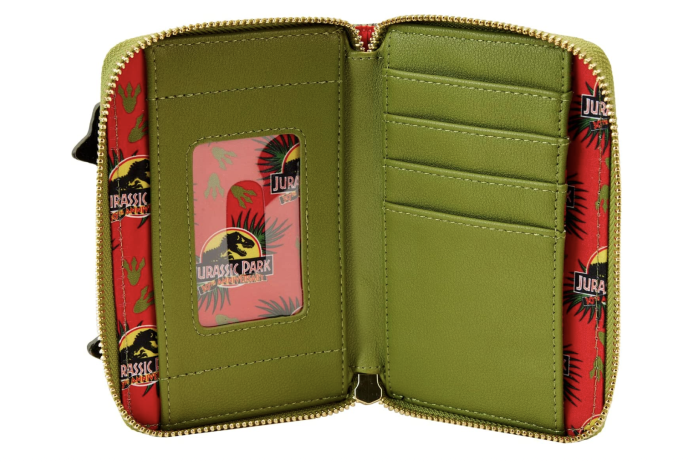 It has tons of card slots and even a clear slot to put your ID.
This next one is for those of you who love to collect pins. This Loungefly Jurassic Park Pin Set could be great to add to your collection!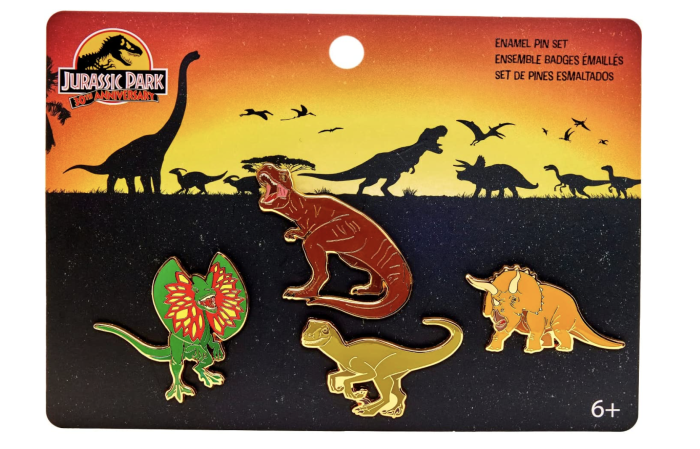 It comes with four different dinosaur pins — a Dilophosaurus, a Velociraptor, a Triceratops, and a T. Rex!
And finally, get this Dilophasaurus Loungefly Backpack!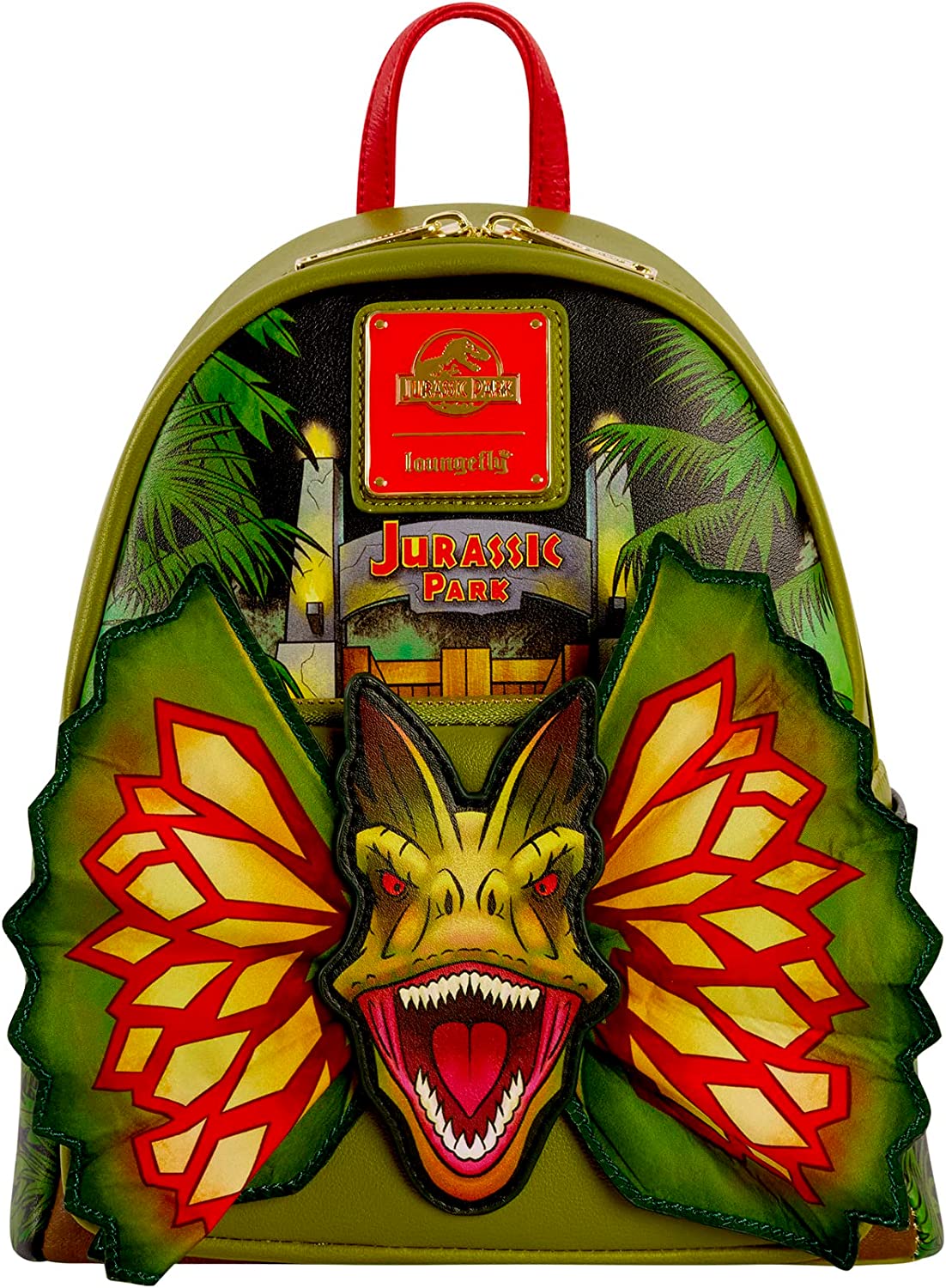 It's only mildly terrifying, so there's that.
Well folks, there you have it! We'll continue to keep you updated with all the latest theme park news — including the times we find cool merchandise and accessories like this. Stay tuned for more!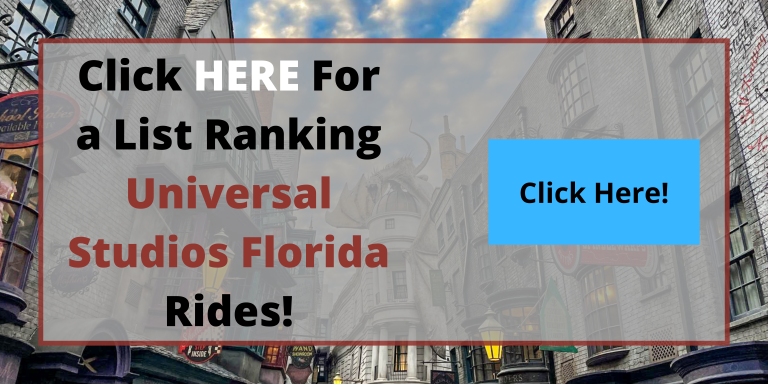 Do you like Jurassic Park? Let us know in the comments!