DISCLOSURE: This post may contain affiliate links, which means when you click a link and make a purchase, we receive a commission.
So you're heading to Disney World and you want to plan some special Disney outfits, but you're somewhat limited in what you're allowed to wear.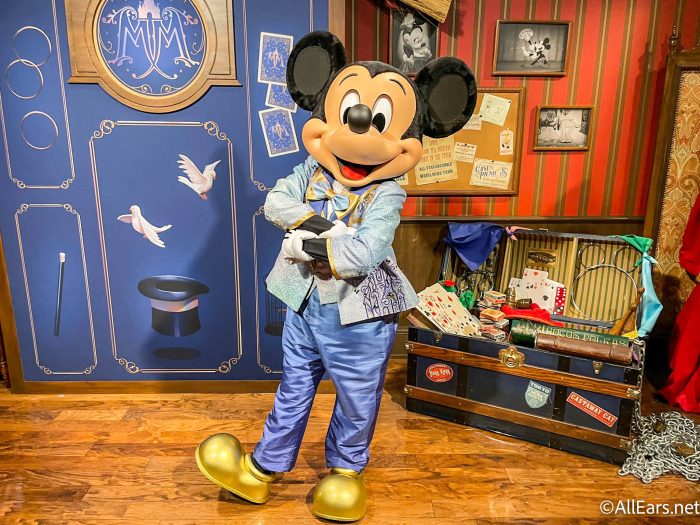 Disney does not allow anyone over the age of 14 to wear costumes in the parks (with a few exceptions), which might limit your outfit choices, especially if you want to dress as a certain character during your visit. But there IS a loophole called DisneyBounding, and you can probably find an outfit straight out of your closet! 
Dress as a Disney Character WITHOUT a Costume
You don't have to wear a costume to portray your favorite Disney character! DisneyBounding is all about creatively portraying a character without being super obvious — well, sometimes!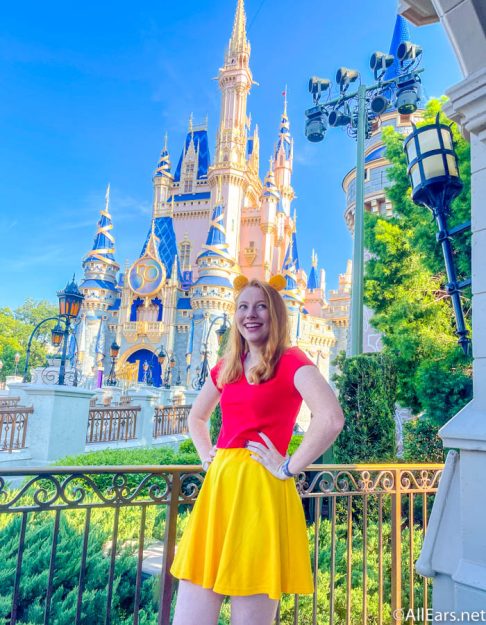 It's more about fashion style than costuming, and there are strategies for creating the perfect outfit to communicate a character. You can draw inspiration from current fashion trends or go with your own personal style!
Created by Leslie Kay
DisneyBounding was created by Leslie Kay, who was literally "bound" for Disneyland and trying to figure out what to wear. On her website, she explains that she "began creating on-trend outfits based off of Disney characters using clothing and accessories that anyone could find at their local mall or in their own closet."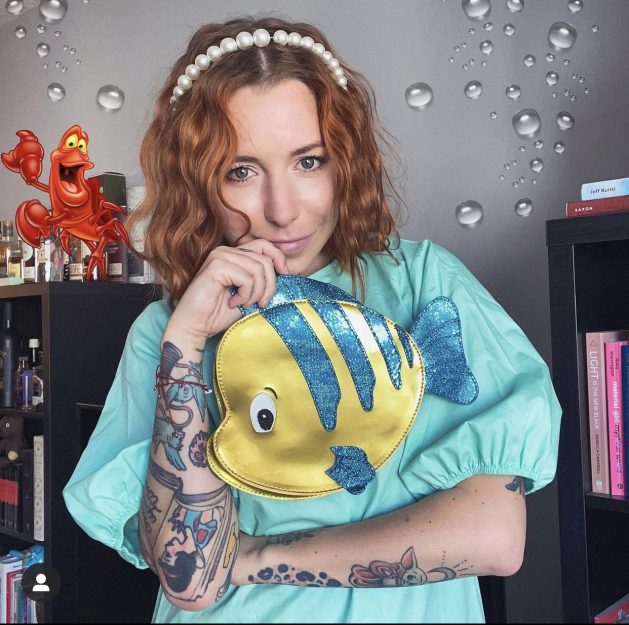 She created the DisneyBound blog to showcase collages of outfit ideas and inspiration, and it became hugely popular, even cultivating online communities and challenges for DisneyBounders.
Kay wrote the book DisneyBound: Dress Disney and Make It Fashion to outline the main tenets of the acts of DisneyBounding, and it includes tons of tips and ideas for creating your perfect DisneyBounds.
You can find her book on Amazon for $9.99!
How do you DisneyBound?
If you want to DisneyBound, think about colors, patterns, and silhouettes you might use to portray a character. Accessories like jewelry and bags can add really fun details too!  For this Ariel outfit, you can use her core colors of purple and green for the main pieces, as well as shell earrings, an "Under the Sea" backpack, and even leggings covered in scales.
Try thinking about what your character might wear in real life! You can go obvious or subtle, and use your own fashion style to craft your outfit. It doesn't even have to be a Disney character! Try dressing as an attraction or even a restaurant.
Where can you find your DisneyBound outfit?
You can probably find basic pieces in your closet and thrift stores, and it doesn't have to be expensive. With color blocking, you can likely purchase solid color tops and bottoms for reasonable prices if you don't already own them. For this Daisy-themed outfit, all you'd really need is a black dress, a Minnie hat, a Minnie backpack, and a pair of red Vans.
Accessories can really drive home your DisneyBound, and you can find fun bags made by Loungefly, Danielle Nicole, Dooney & Bourke, and many more. Interested in DisneyBounding as a character from A Goofy Movie? Complete your outfit with this A Goofy Movie Powerline Loungefly Mini Backpack!
It's a BoxLunch exclusive for $69.90, and imagine wearing it with your adorable Powerline DisneyBound!
Character accessories can also be a great addition to a DisneyBound. This Loungefly Eeyore Mini Backpack would be perfect for a Winnie the Pooh theme! This bag is $79.90 and a BoxLunch exclusive.
If you're DisneyBounding as a specific character, an accessory like this can drive home exactly who you're emulating.
Find the BoxLunch exclusive Eeyore Loungefly Backpack here!
You can also keep it a little more subtle, like with this Danielle Nicole Snow White Storybook Crossbody Handbag for $69.90. It's not quite so obviously Snow White, but it would make a great addition to a Snow White-related DisneyBound!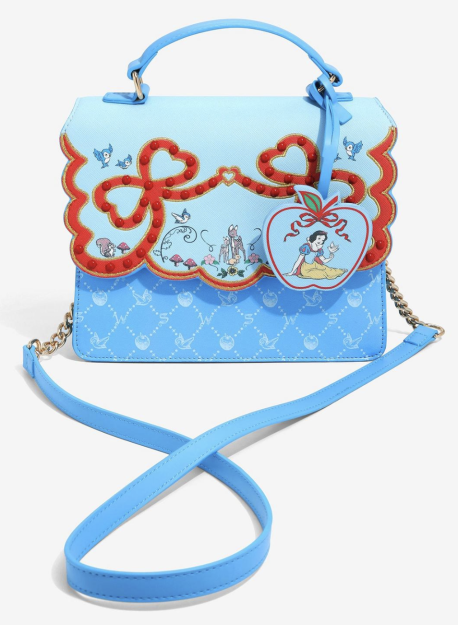 This is another BoxLunch exclusive, and we love the little apple-shaped decoration added to the bag.
Outfit Ideas
Still not sure which direction to take? Lucky for you, AllEars has an entire page dedicated to Disney outfit inspiration, including links to each item so that you don't have to spend hours searching for the perfect accessory. You can dress as Alice…
…Daisy…
…Rapunzel…
…Cinderella, and many more!
DisneyBounding is a great way to dress up as your favorite character without wearing a costume — and you can do it with your own personal style flair! Keep reading AllEars for more Disney content!
Join the AllEars.net Newsletter to stay on top of ALL the breaking Disney News! You'll also get access to AllEars tips, reviews, trivia, and MORE! Click here to Subscribe!

Have you ever DisneyBounded? Tell us in the comments!