If you're a Disney fan, chances are you're a little overwhelmed by the amount of news we just got!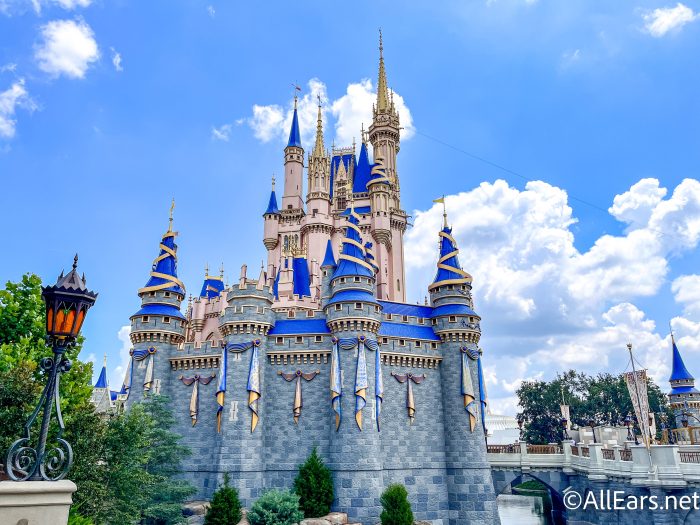 Recently, Disney hosted the D23 Expo in Anaheim, California — and WOW — there is a lot to discuss. Disneyland got a lot of news like a new Big Hero 6 land, an Avengers Campus expansion, new characters, and more. And although Disney World had a few announcements (we're looking at you, Happily Ever After fireworks!), there were also some NEW LANDS that were teased by Disney!
During the major Disney Parks panel at the D23 Expo, Disney higher ups teased an expansion at two parks — Coco, Encanto, and Villains-themed lands at Magic Kingdom and Zootopia and Moana-themed lands at Disney's Animal Kingdom. It's important to mention that none of these projects have been confirmed by Disney, but they did mention Imagineers and Disney executives have been discussing these concepts.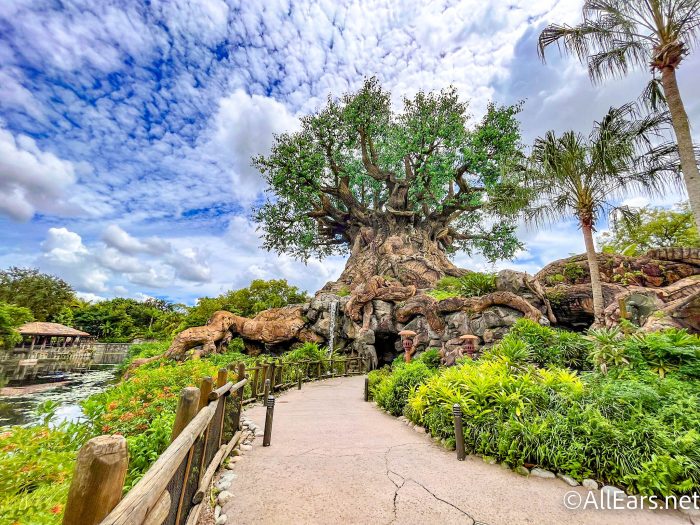 Although these are not confirmed (or what Disney calls their "Blue Sky" projects), Disney did go through the trouble of making concept art for each of these ideas, so there is a possibility the projects could be confirmed later down the line!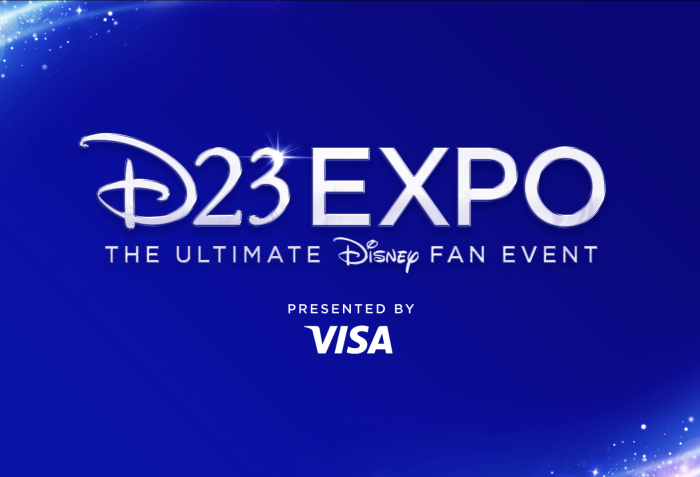 We also want to mention that everything we discuss today is NOT set in stone or confirmed, but we're taking our best guesses for what could come to these lands based on the concept art that Disney shared. Alright, now that you understand the premise, let's inspect that concept art! 🕵️
Disney's Animal Kingdom
We're going to start by taking a look at the concept art that Disney shared for Disney's Animal Kingdom! DinoLand U.S.A. currently sits in this section of the park, however Primeval Whirl, one of the lands biggest attractions, has been demolished.
It has left guests wondering what Disney would do with the land, but this art gives us a glimpse into their ideas.
Moana
Designs from the movie Moana are visible all over the concept art. Starting on the left, you see one of the big boats with the swirl on the sail. Around that area are several other boats and it also seems like a boat is going down a steep hill Splash Mountain style!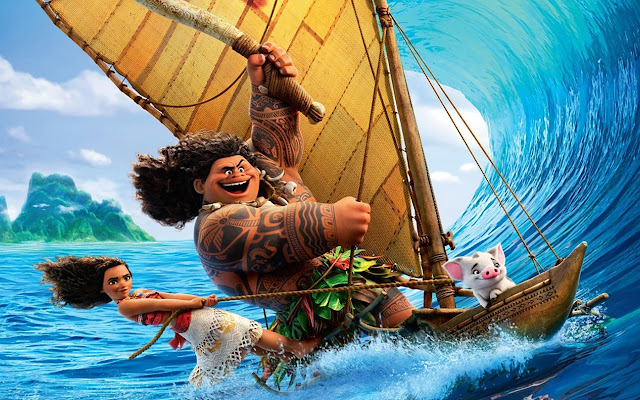 Towards the bottom right side, you can see another Moana-themed area that looks like a Dumbo-style ride system. DinoLand currently has Triceratops Spin which is almost identical to Dumbo, so it's possible that same ride could get a Moana overlay. Does the center of the ride remind anyone of the Kakamora?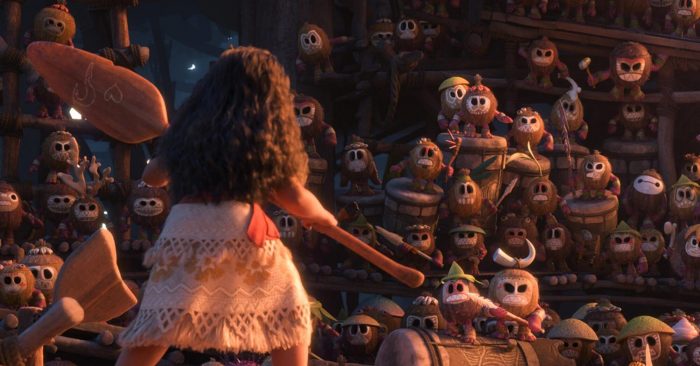 It appears riders could also get splashed by water fountains as they spin around the ride and it looks like there is a moat around the entire attraction.
Some other smaller Moana details include the printed canopies, likely there to shield guests from the Florida sun or to act as a queue for the reimagined Triceratops Spin/Kakamora spinny ride. Also if you walk past the bridge, you'll notice a little cove with buildings that look a lot like buildings in Moana's village. A possibility for that area is a shop or a restaurant.
To the left of this area, it looks like Te Fiti is laying down — she blends in with all of the greenery very well! This is interesting to note because Disney just shared a sneak peek at what the 16-foot Te Fiti will look like at the Moana attraction coming to EPCOT. Te Fiti is a big part of the film but will she be a part of both parks? Guess we'll find out in the future!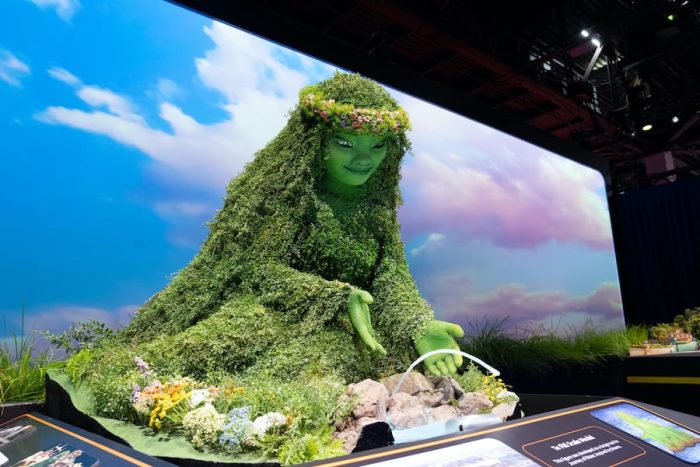 Those are all of the Moana details we can pick out of the concept art, but how about the other movie that could come to the park?
Zootopia
The Moana section of the art seems to be the most fleshed out from all 5 of the teased lands, but there are still some clues we can pick out from the other areas. Speaking of, let's talk Zootopia! In case you need a refresher on the concept art, here it is again:
If you look into the upper right corner, you'll see the city of Zootopia that Judy Hopps dreams about in the movie. It looks just as dreamy as the movie and we could totally picture an attraction that takes you on an adventure through the city!
If you pay attention to the trees, they actually give away some of the places you might be able to go. The palm trees along the walkway towards Zootopia match the trees seen around the city in the movie.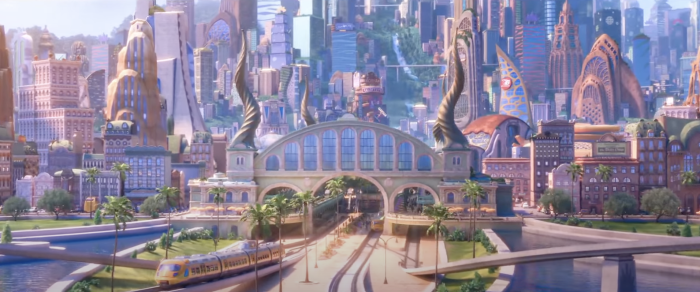 Looking beyond that, there are flatter treetops that look like the Rainforest District from the movie where Hopps and Wilde are chased by a predator. Does this indicate that we'll be able to walk through each of the districts? We'll have to wait and see.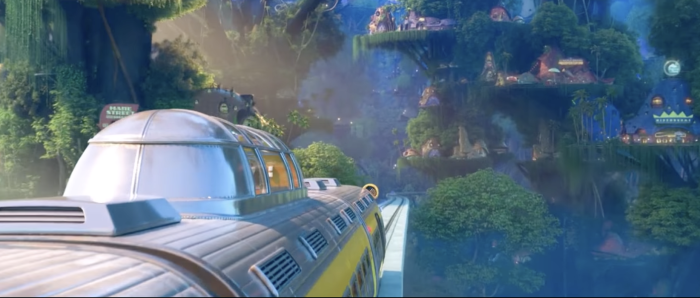 A Zootopia land is coming to Shanghai Disney (and Disney shared a sneak peek at the realistic animatronics from the new ride), but this is the first mention of anything Zootopia coming to Disney World besides Judy Hopps and Nick Wilde appearing in a character cavalcade!
Encanto
Moving onto Magic Kingdom — let's get into the latest fan-favorite movie, Encanto! Lin Manuel Miranda has confirmed that an Encanto-themed attraction is in the works, so this could be where it's headed.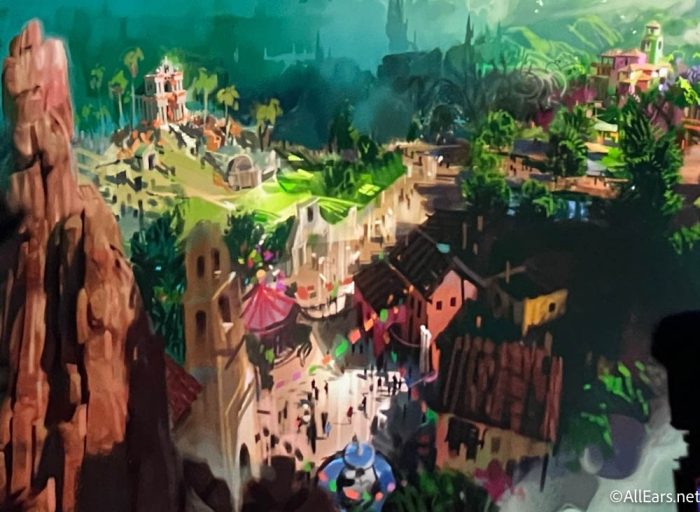 To see the Encanto part of this concept art, direct your attention to the upper right corner. Here's where you'll see a small walkway or bridge connecting to everyone's favorite enchanted house — Casita!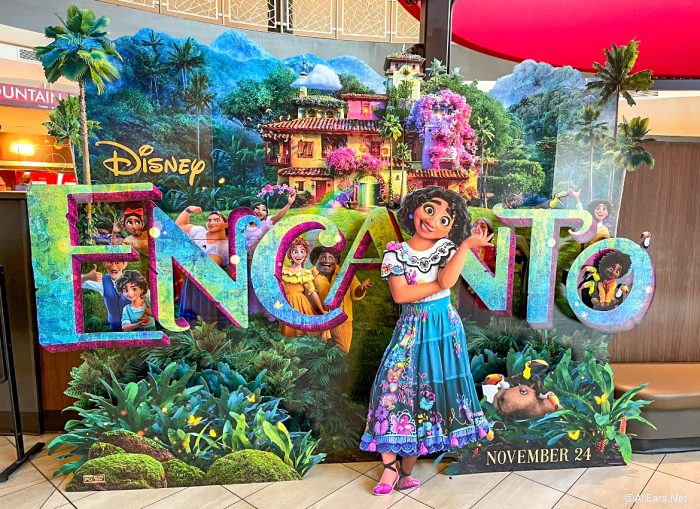 Disney also shared a look at the village in Encanto — it's possible we'll be able to walk, shop, and eat throughout the village. We'd love to try some of Julieta's arepas or get a prophecy from Bruno!
It seems like the area will have TONS of greenery which would be a nice addition to Magic Kingdom, especially next to a desert like Frontierland. Since there is so much greenery, we wonder if there will an attraction or part of an attraction that takes you through Antonio's new room. How cool would that be?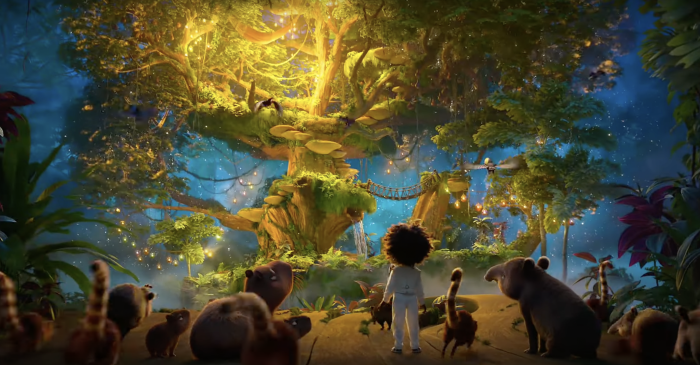 Although this part of the concept art is small, we can imagine all of the possibilities that come with an Encanto-themed land.
Coco
Just like Moana at Animal Kingdom, Coco is front and center in Disney's concept art. Here it is again for reference!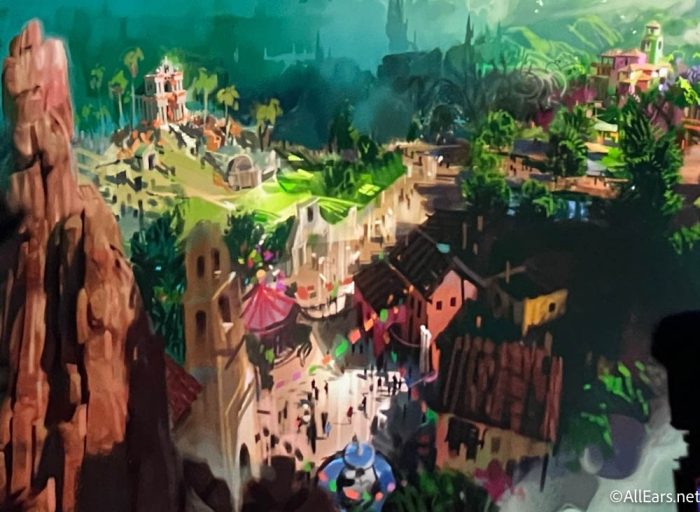 Right beyond Big Thunder Mountain Railroad, it looks like you would step right into the plaza from the film. It looks like there is a tent where the musicians were performing and there is a water fountain and flags hanging between buildings.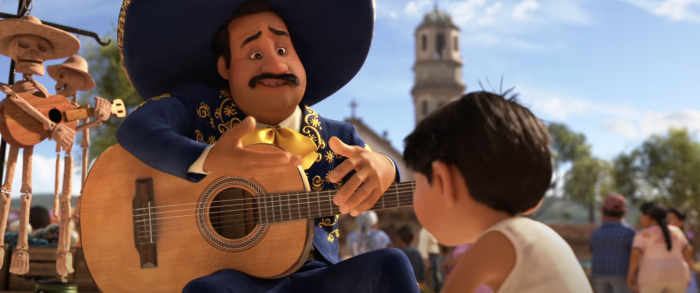 The building seems pretty large — we think it might be able to house a ride of some sorts? The village area doesn't seem to have any attractions (that we can see, anyways), but there are plenty of buildings that could become a restaurant or shop.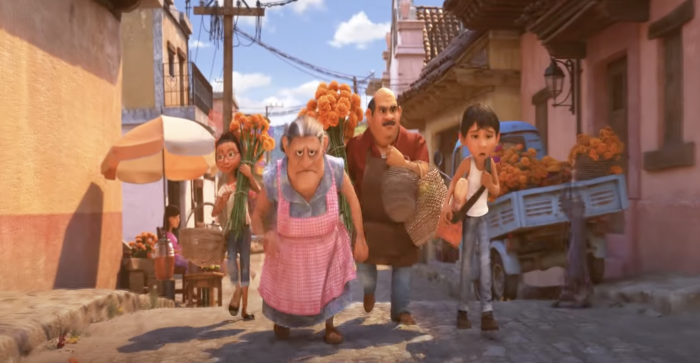 Going to the Land of the Dead is a major part of the movie Coco, but it doesn't seem like any of the land would take us there…unless you look closely. Up on the hill in the top left corner of the concept art, you'll see a building that looks an awful lot like where Miguel breaks in and plays Ernesto de la Cruz's guitar. If you look even closer, you may notice that there seems to be a orange flowers on the building, just like in the movie.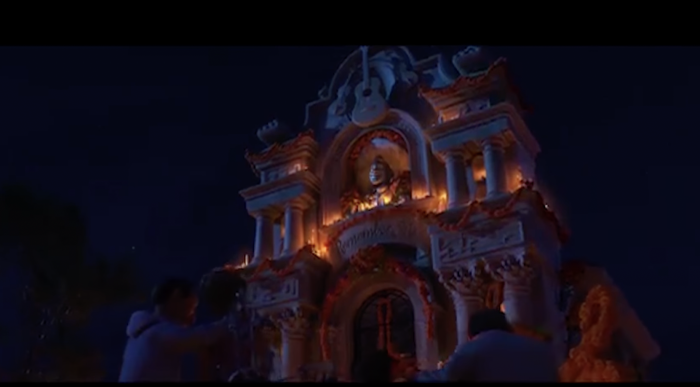 In the movie, the bridge to the Land of the Dead is covered in orange flower petals — is this a sign that there will be a ride that takes us there in this building? Or could it be a walk-through attraction that is like stepping into the tomb of Ernesto de la Cruz?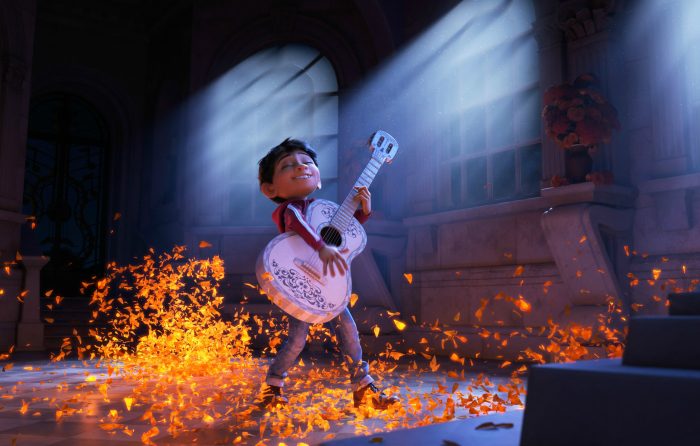 There could even possibly be an Ernesto de la Cruz meet and greet — he just debuted at Oogie Boogie Bash in Disneyland.
Villains
The villains-themed land is the land Disney's concept art shares the least about. If you dig a little deeper (yes, that was a shameless Princess and the Frog reference), there are a couple of things to see!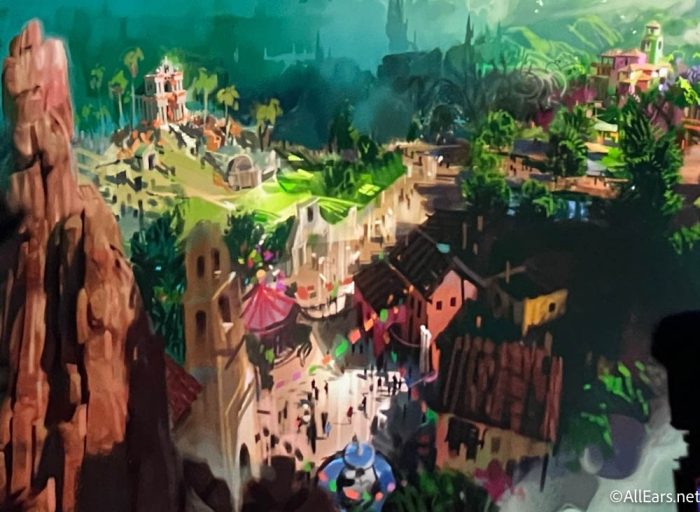 For one, it looks like the entrance is some sort of arch that seems to take you into a darker looking forest. This is fitting for many Disney films already (we're looking at you Snow White and the Seven Dwarfs), so the entrance seems like it would take you right out of the worlds of Coco and Encanto and into an evil villain lair.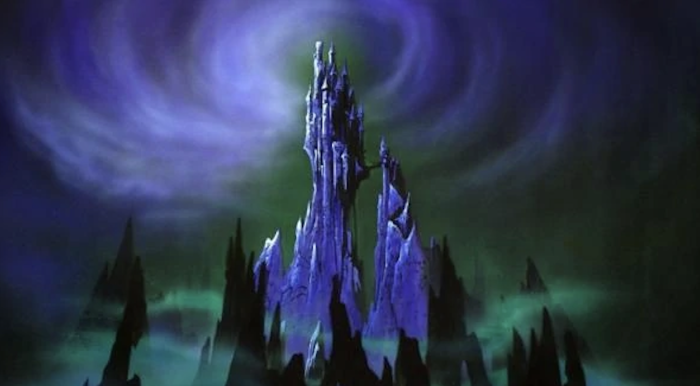 The biggest landmark we can make out is Maleficent's castle — the shadow in the concept art has the exact same shape as seen in Sleeping Beauty. 
Other than that, we can see that there is a green haze over the entire area. It will be interesting to see how they create a dark or hazy land in the middle of a sunny Florida day — we can't wait to see what it's like if Disney continues with the project!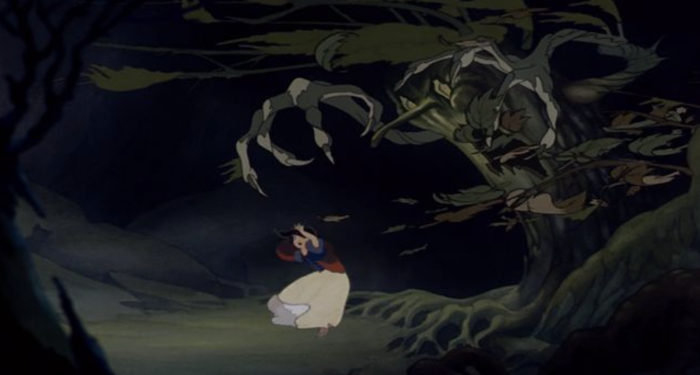 So these are some of the things we think could come to these potential Disney World lands! We want to hear what YOU want to come to these lands, so make sure to drop your thoughts in the comments. If you want to see the initial Magic Kingdom expansion announcement, click here. You can also check of the initial DinoLand replacement announcement here.
We'll be the first to let you know if any of these lands are confirmed by Disney, so be sure to stay tuned to AllEars!
Join the AllEars.net Newsletter to stay on top of ALL the breaking Disney News! You'll also get access to AllEars tips, reviews, trivia, and MORE! Click here to Subscribe!

Which teased land are you looking forward to the most? Let us know in the comments!
Disclosure: We were invited by Disney to attend a media event for the D23 Expo. This did not affect our reporting of the event — our opinions are our own.