Ever sat down and thought "gosh, I wish there was a tiny robotic system built into a container holding my food which would make my food move around as I tried to eat it"? 😳 NOPE?! Well too late — wiggling snacks could be in your future before you know it!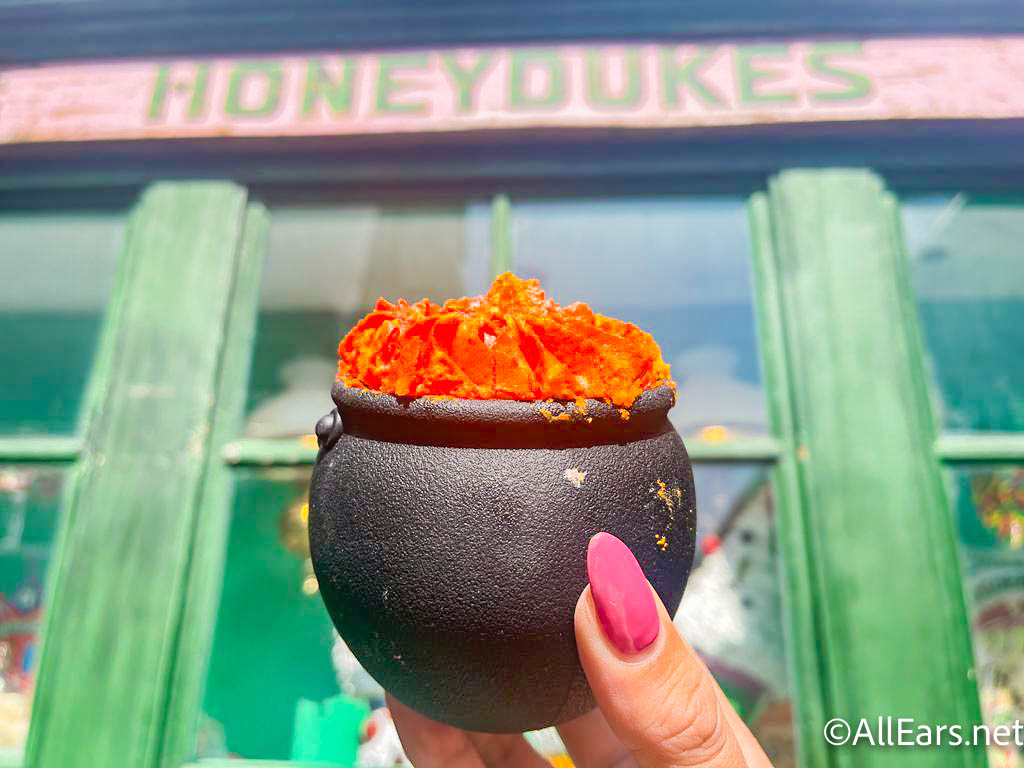 Theme park companies file all kinds of unique patents for technology that may someday make its way into the parks. We've seen Universal file a patent for some weird interactive headgear and other patents filed by Disney that could change the way we see and interact with characters. But now another patent has been filed that could change theme park snacks FOREVER.
Edible soft robotic systems. THAT is apparently what's in our future folks. And you better buckle up because this stuff is WILD.
It appears that some of the filings for this patent go back to 2019. The publication of the patent was made back in March of 2021, and Google lists the patent's status as "pending." The patent was filed by Universal City Studios LLC (which generally does business as Universal Studios).
So what is this patent for exactly? Well, as the patent explains, there are theme park rides and exhibits that are meant to provide guests with an immersive, interactive experience. Those experiences might be meant to stimulate your senses — you know, sight, sound, smell, touch, and…oh yeah…TASTE!
The patent points out that robots may be used to enhance the guest experience in a lot of these spots, and that's something we're very familiar with — particularly when it comes to the realm of animatronics. But, the patent notes that the robotic features used are "costly" and "ill-suited" to being incorporated into something that would be disposable or edible — something a guest could actually touch, smell, and, yeah, EAT.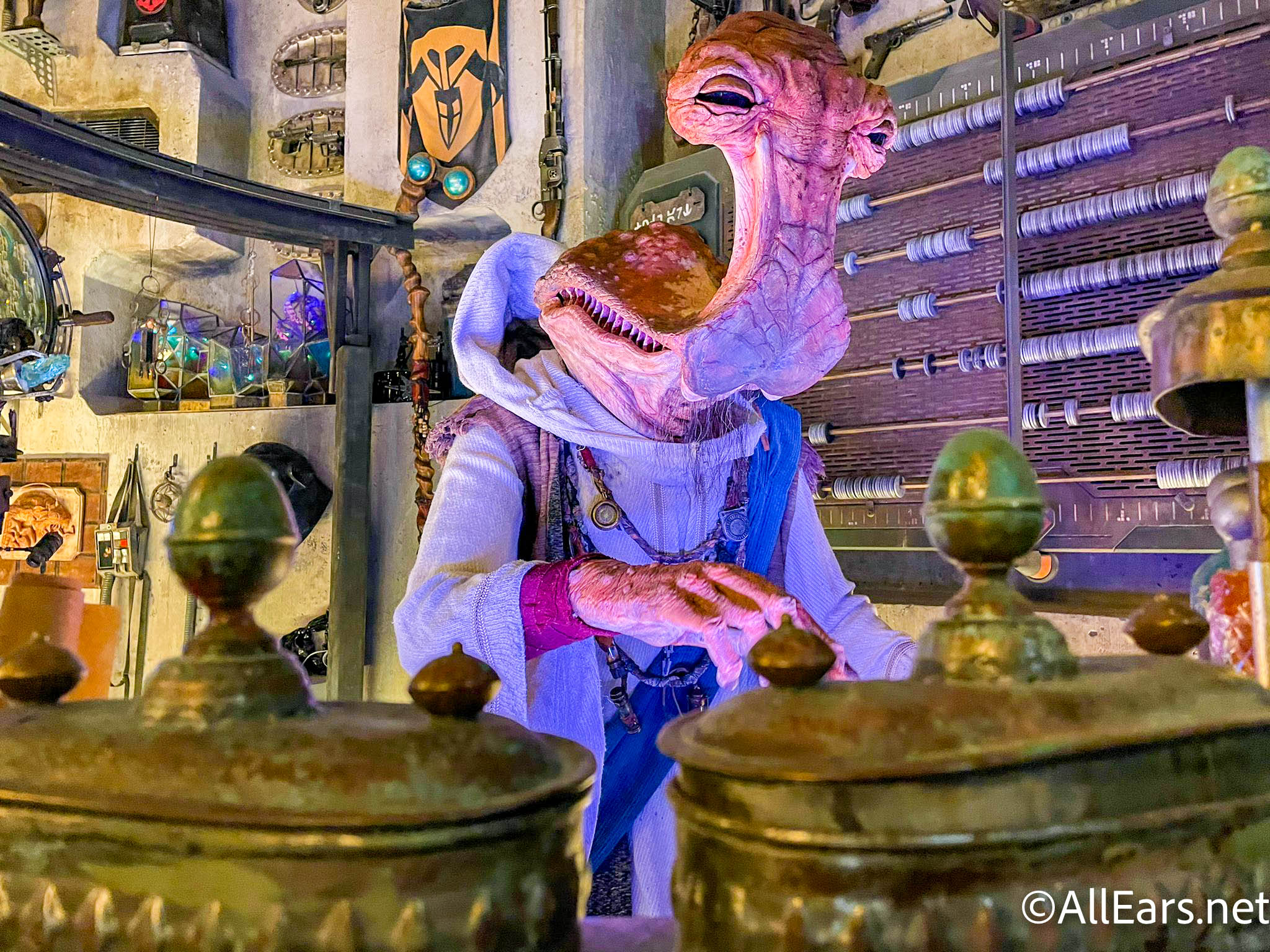 What to do? Don't worry! This patent has a solution! This patent is for "edible soft robot systems." Basically, these would be inflatable objects that could "create dynamic movement" and still be edible. If actually used, these could take immersive storytelling to a whole new level — really making your food interactive!
Just how would these work? The abstract for the patent explains that "an edible soft robot system may be used to display and/or interact with edible inflatable objects." The inflatable aspect really seems key to this tech.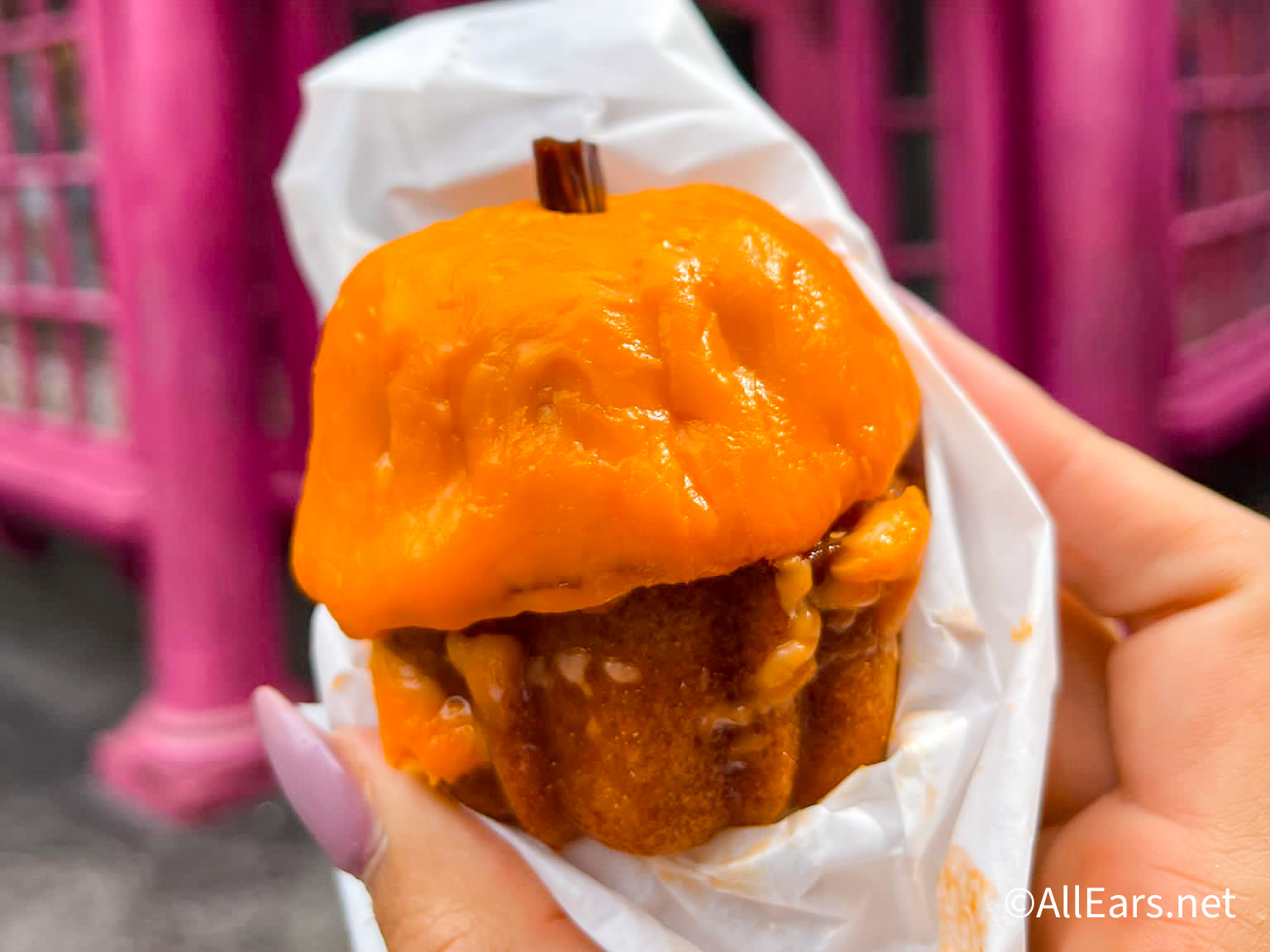 Basically, the patent explains that the edible inflatable object could be set up to get pumped with fluid in an internal compartment. It could also be coupled to a container, where that coupling would line things up so that there is a fluid conduit sent directly to the appropriate spot in the inflatable edible object.
Essentially, there would be a control system for the edible soft robot system that would be set up to receive certain instructions about what to do, specifically when to initiate the flow of fluid into the internal compartment in the edible inflatable object. That would then cause the edible inflatable object to "actuate" (or be put into motion) on or within its container.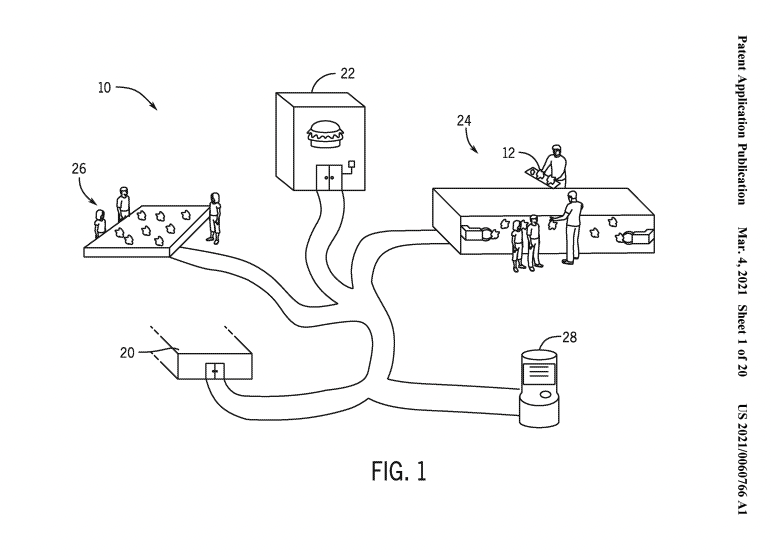 The patent goes on to detail that the edible soft robots could be connected to control systems that allow for their movement — those could be pre-programmed, responsive, or customized. The control systems could be built into the containers for the food (something like a tray, cup, utensil, etc.) so as to hide them away. They specifically say that the technology could be used so that "edible soft robots may be activated to squirm in response to being touched."
Imagine you go to grab some pasta and the noodles SQUIRM around as you try to grab them! 😮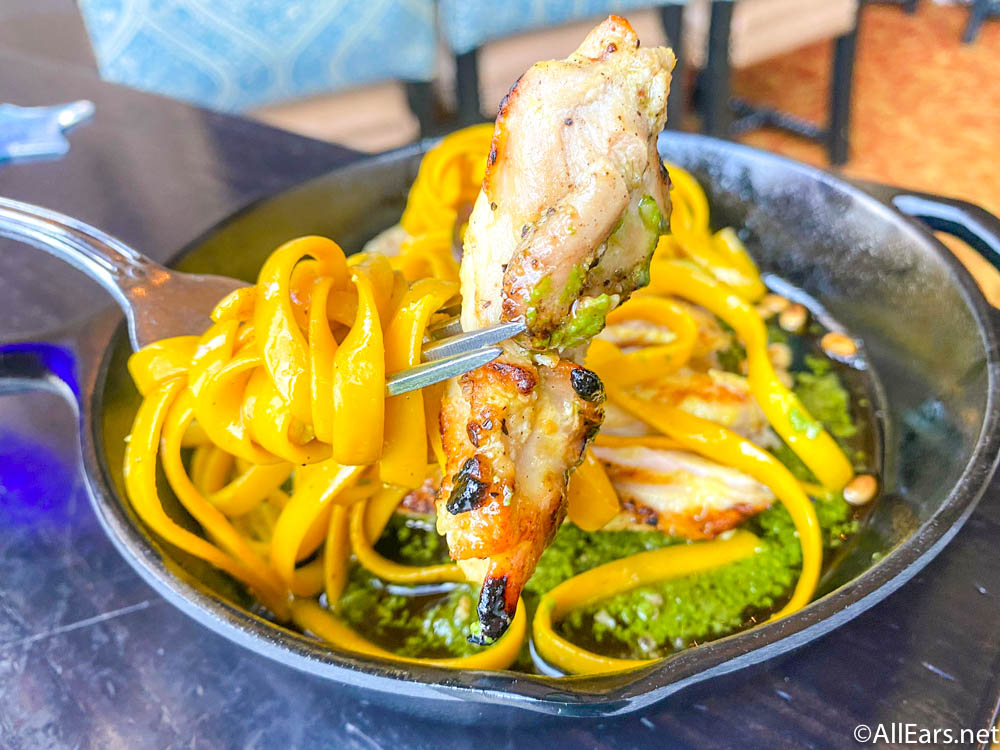 But wait, there's MORE! You could also WEAR your edible food. In one example, the patent explains that the soft robots could be set up as "edible wearables, toys, creatures, building materials," and more that could "actuate" based on the effect you want. The example they give is that an edible bracelet could be shown in a display setting, and the jewels could actually EXPAND (a.k.a. inflate) when the packaging for the bracelet is handled. And adults said we couldn't play with our food — what did they know?! 😂
The patent goes into more detail about what will set these inflatable edible soft robots into motion. That actuation would actually be achieved by directing a gas and/or liquid through a collapsable or inflatable material that's designed to be eaten.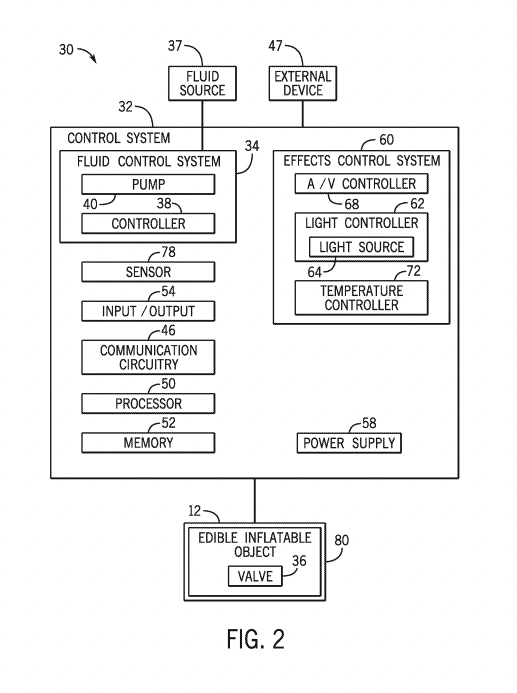 They share that the edible inflatable object might be formed from a variety of edible materials such as "starch, cellulose and derivatives, alginate, chitosan, collagen, gelatin or glycerin." The edible item may also have one or more flavors, color additives, or preservatives. Don't exactly expect these to be gourmet meals is the vibe we're getting. 😆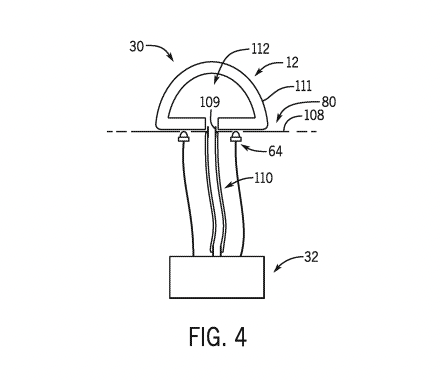 And here's where things get really interesting. Let's go through some of the examples or details the patent has about just how this tech could be used!
In one part, the patent says that things could be sprayed OUT of the edible inflatable object. For example, water could be stored in the inflatable object or pumped into it, and that water could even be colored or flavored. For example, there could be "blood" spraying out of a heart!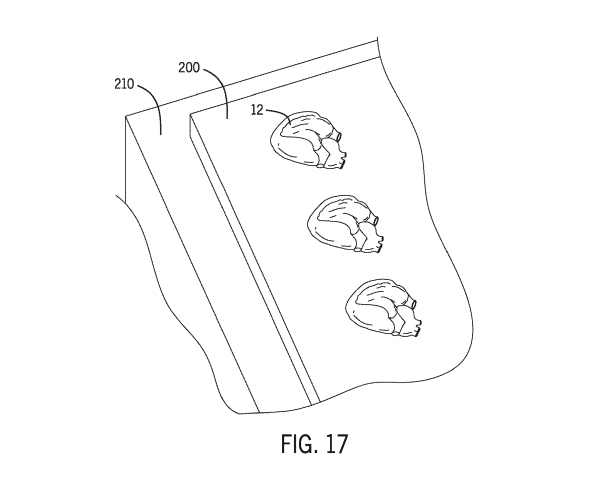 The patent also explains that the control system could detect when a guest is close to or is touching the edible inflatable object, and use that as part of the input that will then cause the object to move.
It goes on to detail how things like water effects, haptic effects, lights, wind, augmented reality, video screens, and more could all go into utilizing this technology to the fullest.
In one figure, it seems to show an aquarium. The patent says that this is an illustration of how there could be a portable container with edible inflatable objects shaped like aquatic creatures that are designed to move based on the directions from the control system.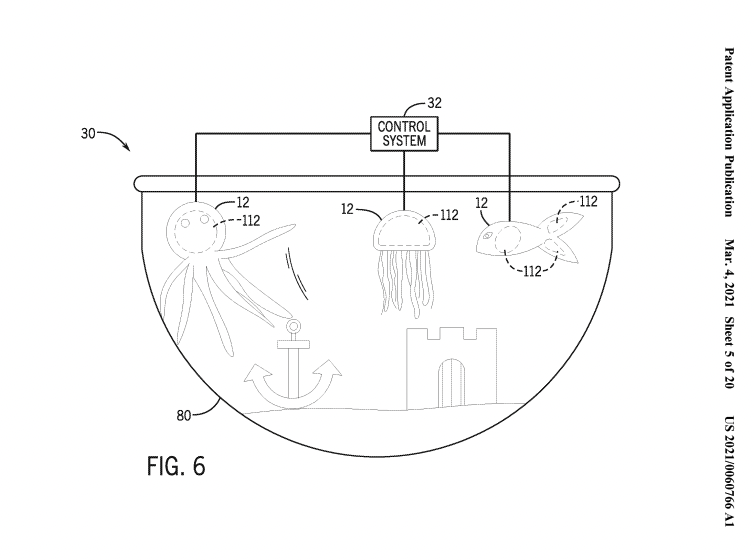 When talking about using this in a theme park, the patent shares that guests might purchase a piece of an edible inflatable object or a set from a store. Then they could bring them to kiosks, connect them, and experience a unique show based on each kiosk's location, the type of edible inflatable object they attach, or even the guest's information.
Ever wanted your ice cream to move as you lick it? Well, that could be a thing too (sort of)! In one illustration, the patent shoes an edible soft robot system built into a food container (like an ice cream cone-style container). The control system would be built into the container (which would not be edible). The edible inflatable object would then be attached to the top of the cone.
The control system in this case could send instructions to actuate the edible inflatable object in response to actions it senses, like licking and biting the edible inflatable object! So the item might be inflated by default and then start to DEFLATE and move away from you as you try to eat it. WHAT?!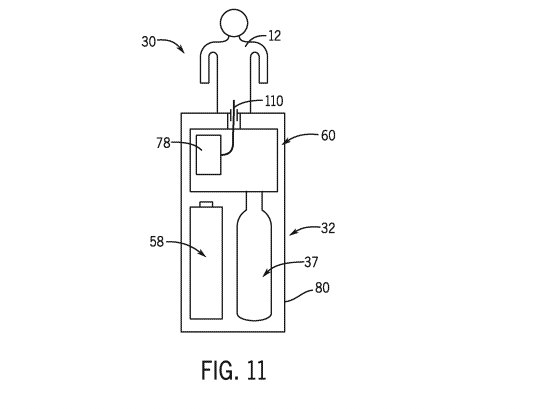 Y'all. There are so many things to talk about here, but the last one we'll tackle is one illustration that is probably the most interesting of them all. In this illustration, the patent is meant to display an "instrument-style or puppet-style edible inflatable object" that the guest would actually actuate themselves. Here, the user would basically blow into a device that would cause the inflation of the edible item.
In the example they've provided, the mouthpiece would also be edible, allowing the guest to EAT the edible inflatable object starting from the mouthpiece end, but still keeping some ability to make it inflate as long as some of the airway channels are still in place.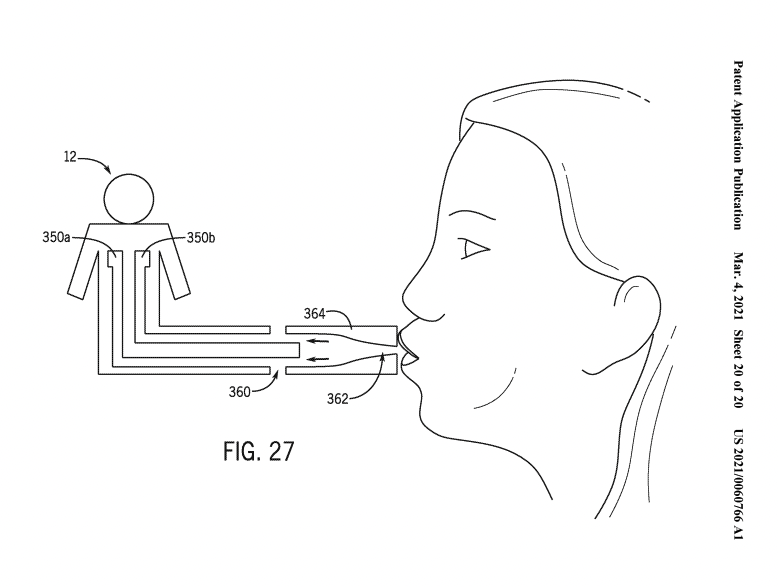 Basically, get ready for your food to wiggle, move away from you, and potentially react to all kinds of different things. Of course, patents are sometimes filed for technology that doesn't appear in the parks for years or never gets utilized at all. So it'll be interesting to see what becomes of all of this in the future.
In the meantime, we'll deal with our non-moving food. 😂  To see more about the patent filing that shows Disney parks might be going virtual, click here. Or you can click here to see some of the patent Disney technologies that will BLOW your mind.
As always, stay tuned for more Disney and theme park news!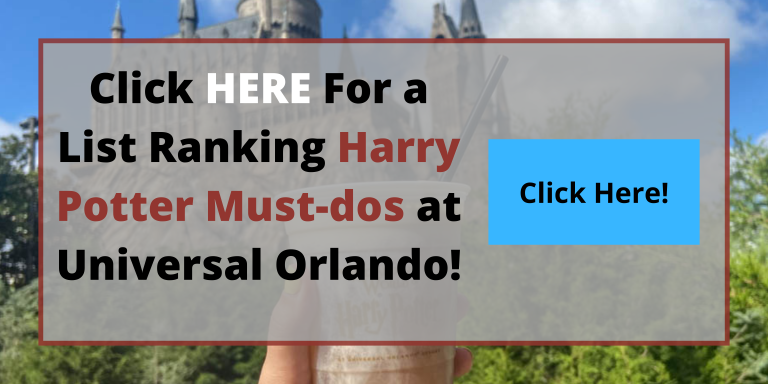 What do you think about this new patent? How would you like to see it used? Tell us in the comments!