There's a lot to love about Universal Orlando!
From the incredible park and fun food options to the Passholder perks, Universal has some great offerings right now! One of our favorite things to do when we visit is to try out the delicious eats, and recently, we got the chance to stop by a CityWalk restaurant for a review.
On a recent visit to Universal Orlando, we headed to Bigfire to enjoy some "fire-kissed cuisine" and we knew we just HAD to come back and share our thoughts. Should you visit this restaurant during your next trip? Let's find out.
Location, Hours, and Reservations
Since Bigfire is located at CityWalk in Universal Orlando, you won't need a park ticket to stop by. Currently, this restaurant is open from 4PM-11PM on Sunday-Thursday, but it's open until midnight on Friday and Saturday.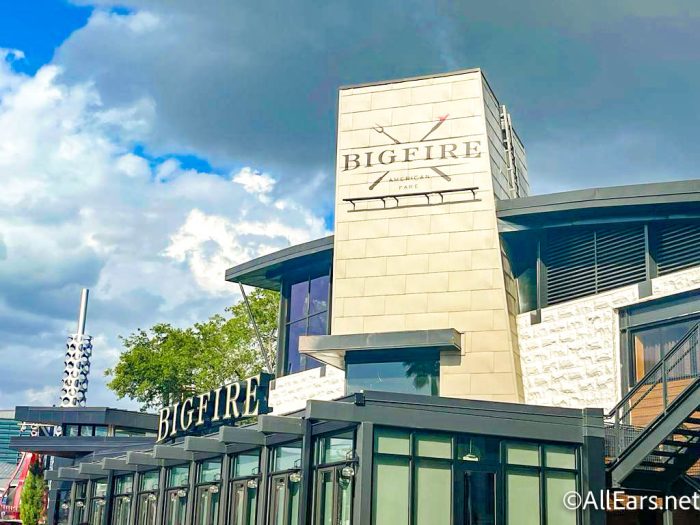 Reservations are recommended to visit, and you can make those through the Universal Orlando website or by calling (407) 224-3663.
Atmosphere & Decor
The atmosphere inside Bigfire is very cozy, featuring big ceilings and industrial wood accents. The big windows let in a lot of natural light and offer great views during the day and nighttime!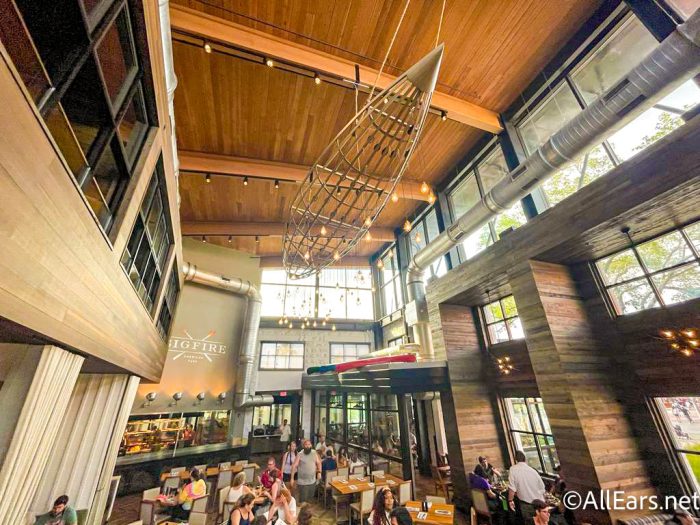 There's even a spot where you can watch the Bigfire chefs in action! We love the chance to get a peek behind the curtain during our meal.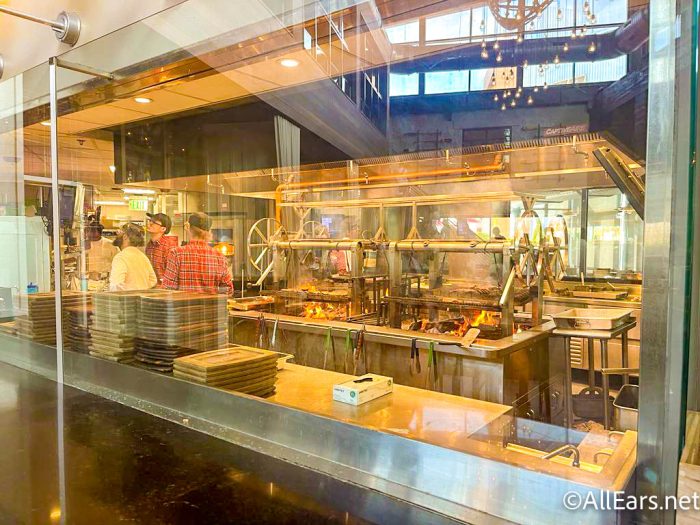 The tables match that same industrial-cozy vibe, and we ended up with a great table by the window. They have both regular table and booth seating here.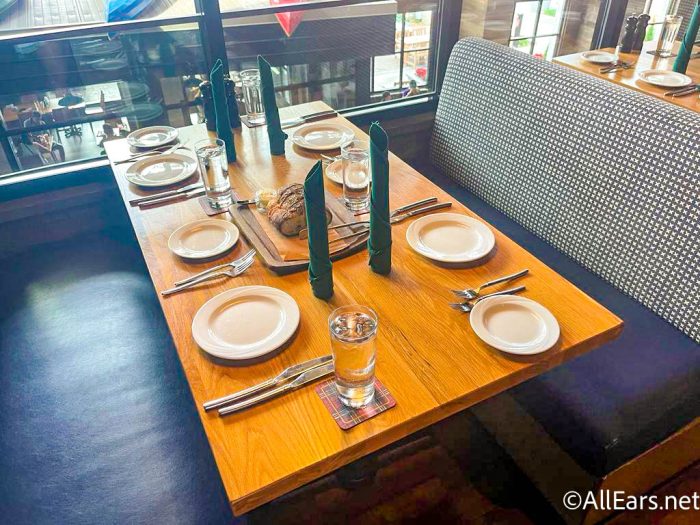 Menu
The menu here features a variety of cuisine that can be made over an open fire. As far as Starters go, you can try classics like the Hearth Oven Baked Bread or the Smoked Brook Trout Dip. They also have a variety of soups and salads.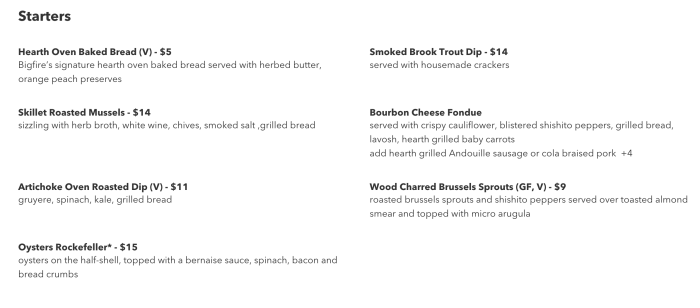 The Entree menu includes several different items, including Hearth Grilled Chicken, Colorado Lamb Shank, BBQ Shrimp, and even a Cauliflower Steak. Lots of different options!
If you're looking to go big, you can order something "From the Hearth" like steak, pork tenderloin, wild salmon, or brook trout. Many of these items are cooked over live wood flames or the hearthfire grill.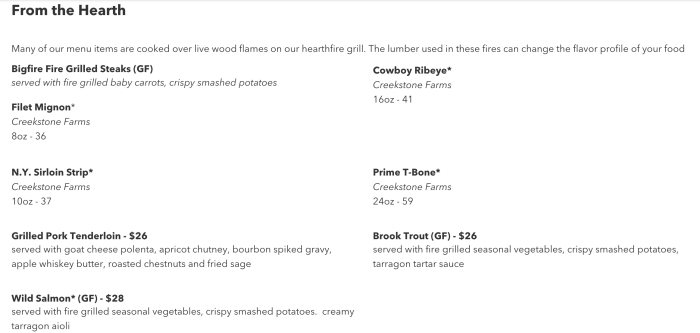 Reviews
Let's kick the review off by talking about the choice of drink for the evening! The Smoked Old Fashioned is $14.50 on the Bigfire menu and is made with Knob Creek Smoked Maple Bourbon and beef jerky. It's smoked over oak right there at your table.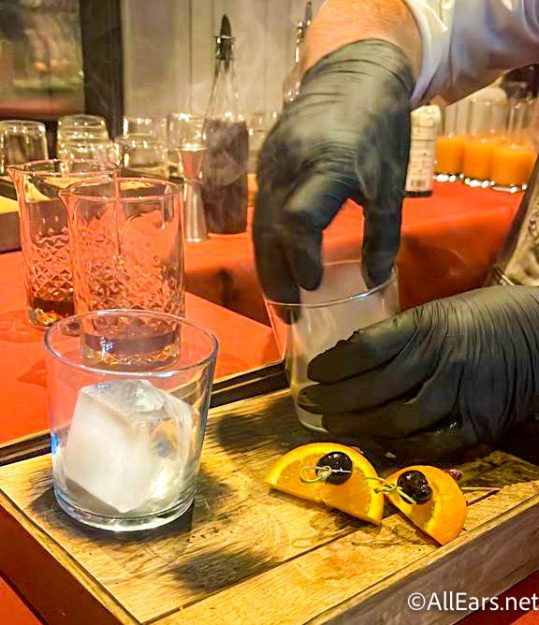 Preparing this drink comes with a lot of pomp and circumstance, but it was an incredibly cool process to watch! Bigfire is also home to a bourbon bar, so naturally, this was a high quality and very good Old Fashioned. It's not too sweet, and it's an excellent choice for someone who likes an Old Fashioned, but wants to mix things up a bit.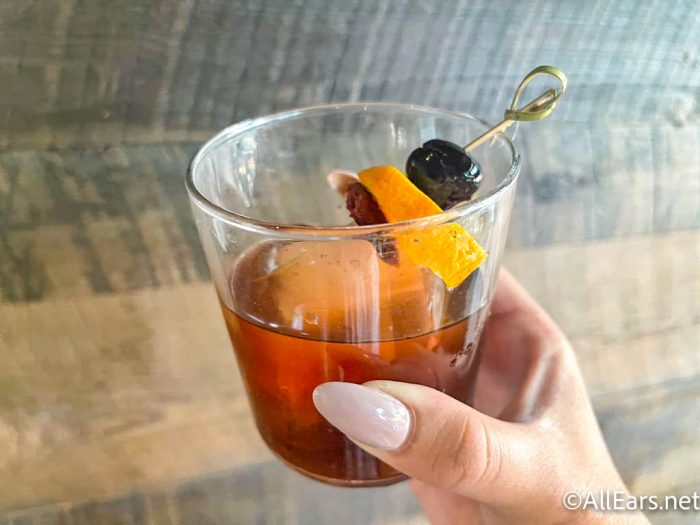 Next up, we've got to talk about that Hearth Oven Baked Bread! It's on the starter menu for $5 and it comes with herbed butter and orange peach preserves for dipping. Yum!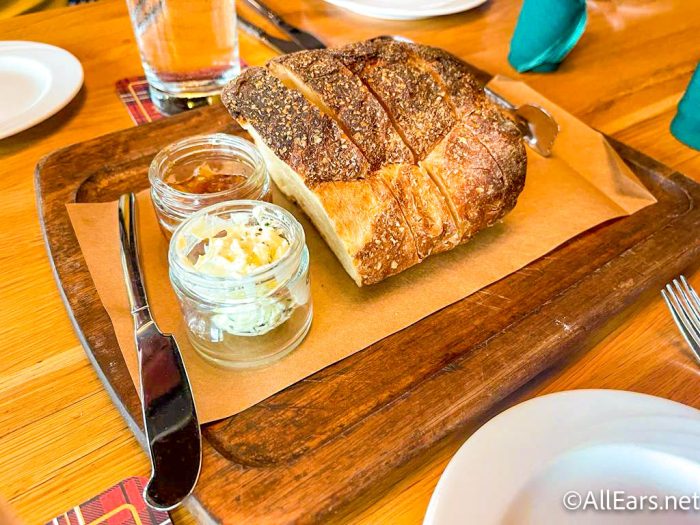 It was delicious, and very good bread, but we're not sure if we would choose to pay for this bread over something a little more exciting on the list of starters. We did enjoy the toppings, and it would be a solid choice for a crowd-pleasing appetizer.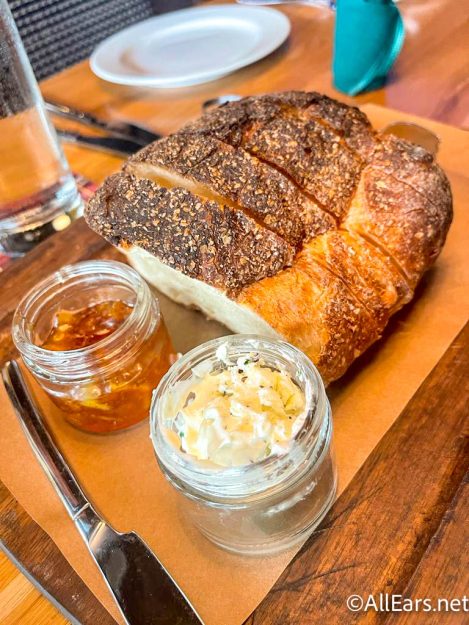 If you're looking for something really unique and delicious to kick off your meal, we recommend the Wood Charred Brussels Sprouts for $9. Ordering this you'll get roasted brussels sprouts and shishito peppers served over toasted almond smear and topped with micro arugula. These were really fresh and we could taste the grill flavor, which a big part of the reason you come to this restaurant! Our one complaint with these is that we wanted them to be a tad crispier.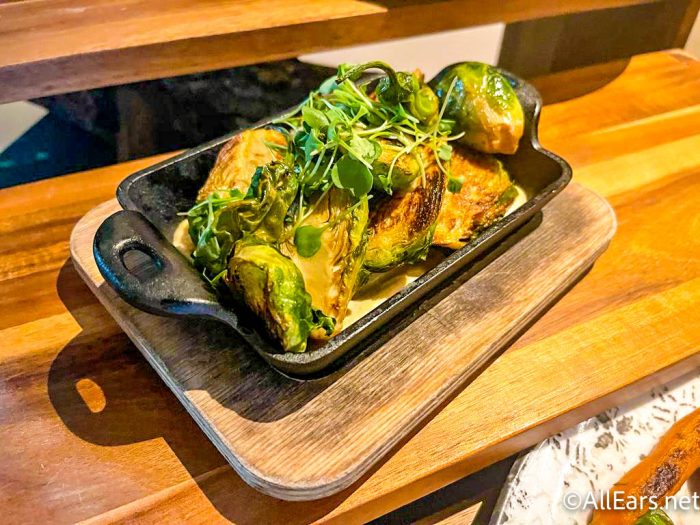 Another starter you can order is the Smoked Trout Dip for $14. It's served with housemade crackers, and while it sounds intimidating, we ended up really enjoying it. It didn't taste "fishy" at all, we mostly got salty and creamy flavors from this one. It was really herbaceous and the chives were prominent. Even someone who doesn't loooove seafood could enjoy the Smoked Trout Dip!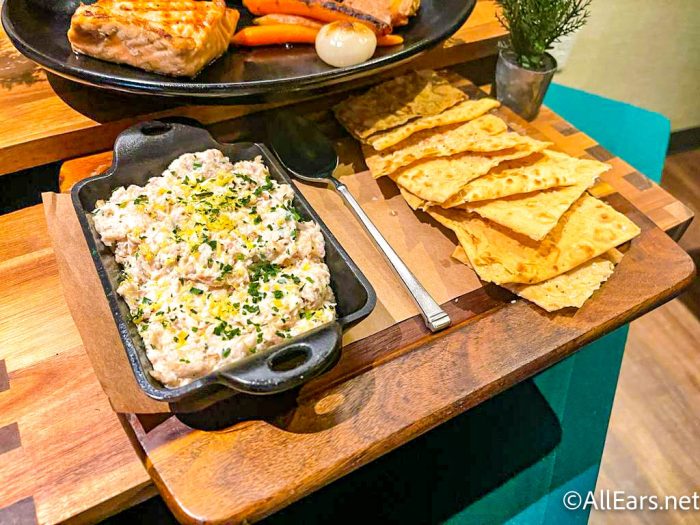 Moving on. to the entree portion of the meal, we tried the Wild Salmon, which. is $28. It's served with fire-grilled seasonal vegetables and crispy smashed potatoes, as well as a creamy tarragon aioli on the side. The salmon itself was really flaky and fresh, and it fell apart in just the right way when stabbed with a fork.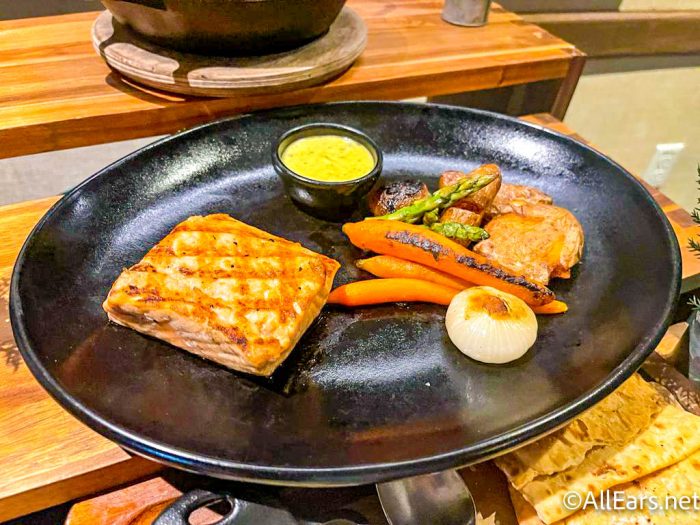 The NY Sirloin Strip is one of the pricier items on the menu at $37, but it's a good choice if you want a thick and fatty piece of meat with your meal. You could taste the flavors of the grill, and we particularly enjoyed the herb-forward rub it was cooked with.
One of our real winners from the evening was the Peaches and Cream Salad, made with hearth grilled peaches, burrata mozzarella, Peach & St. Germain gel, baby kale, apricot brown sugar granola, and a citrus vinaigrette. It's a great combination of sweet, salty, and nutty. We would definitely order this again and highly recommend it as an option to share during your meal. It's the perfect balance of sweet and savory for $16.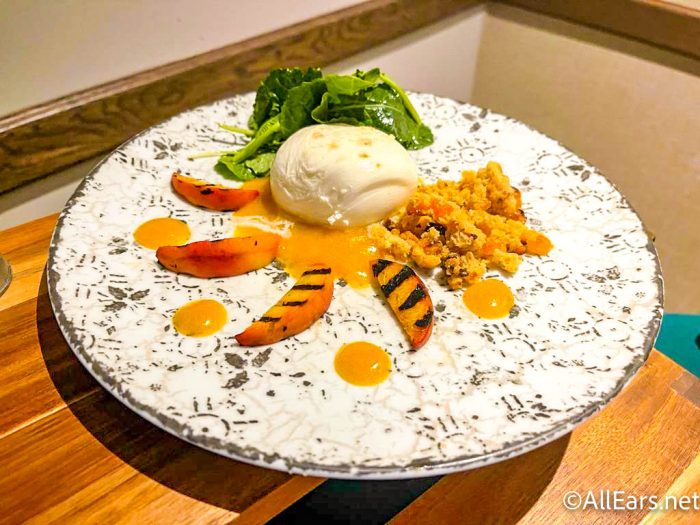 The other dish we highly recommend is the Short Rib Pasta, made with garganelli, oyster mushrooms, and sherry cream sauce for $25. This is one of the more unique kinds of pasta we've tried, largely because of the careful process that goes into marinating and cooking the short rib. It's very decadent, but not overwhelmingly heavy. This is one entree we would eat again and again.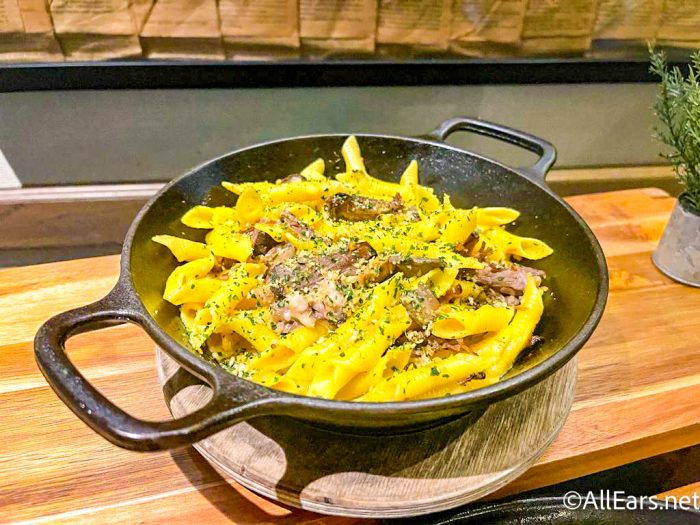 And finally, we have to talk about dessert! One of the most popular choices here at Bigfire is the Tableside S'mores for $16. You'll get a large platter with marshmallows, graham crackers, chocolate, and even peanut butter cups! What could be wrong with that?!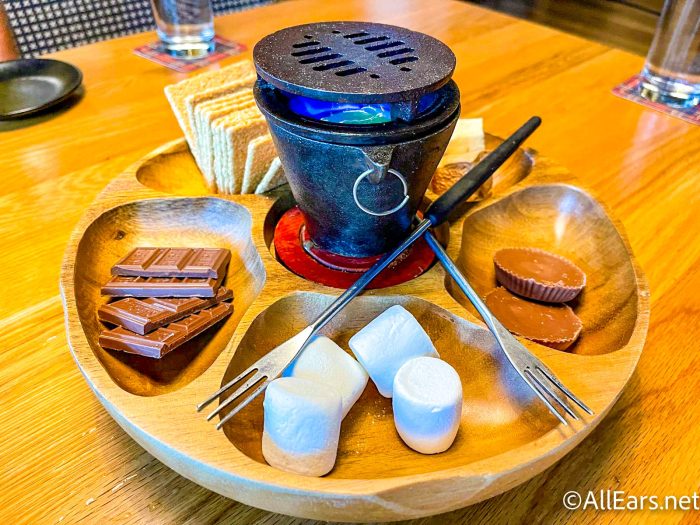 It's a fun and gimmicky dessert, but the gimmick really works. This could be incredibly fun if you're dining with a group of friends and you all want that campfire experience right there at your table. Keep in mind that each additional portion of this dessert costs $8.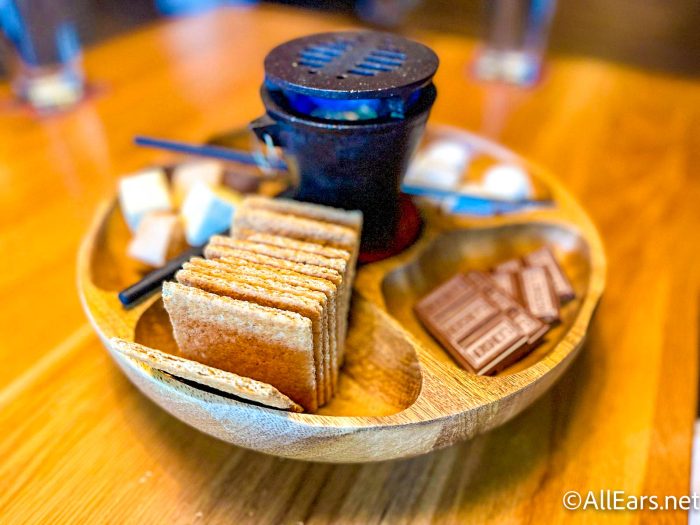 Overall
At the end of our meal, we were very satisfied! It was a high-quality meal that would please most palettes. Most of the food is American-based cuisine, but with a grilled twist. We left with a significantly better impression of Bigfire than the last time we dined there, so if you haven't been in a while, it may be time to give it another shot!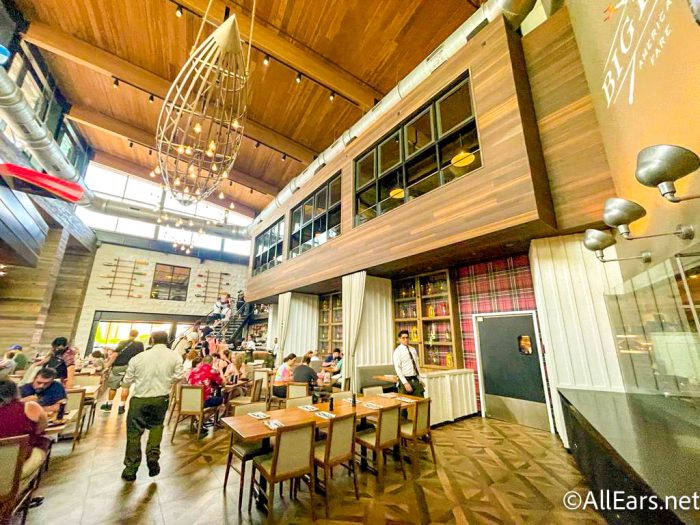 We hope to come back here again and try more things on the menu in the future. If you're looking for a table service meal at the end of a long day in the parks, Bigfire might be a great crowd-pleasing option.
Stay tuned to AllEars for more news and updates from Universal Orlando and tips for your next vacation!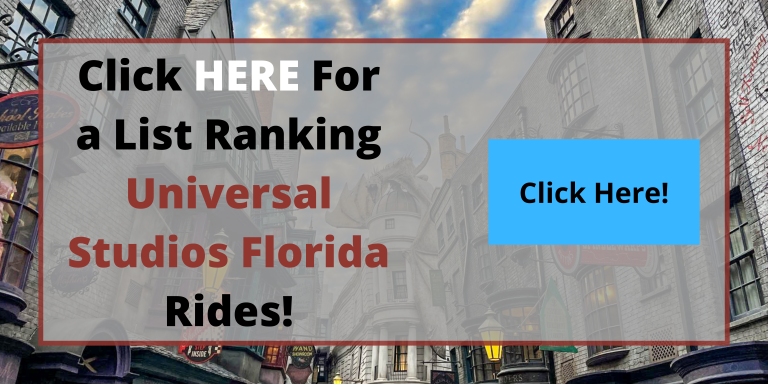 Have you ever been to Bigfire? What did you think? Tell us in the comments!
Disclosure: We were invited by Universal Orlando to attend a media event at Bigfire. This did not affect our reporting of the event — our opinions are our own.