Ever wanted to live like a Disney Princess? Now's your chance!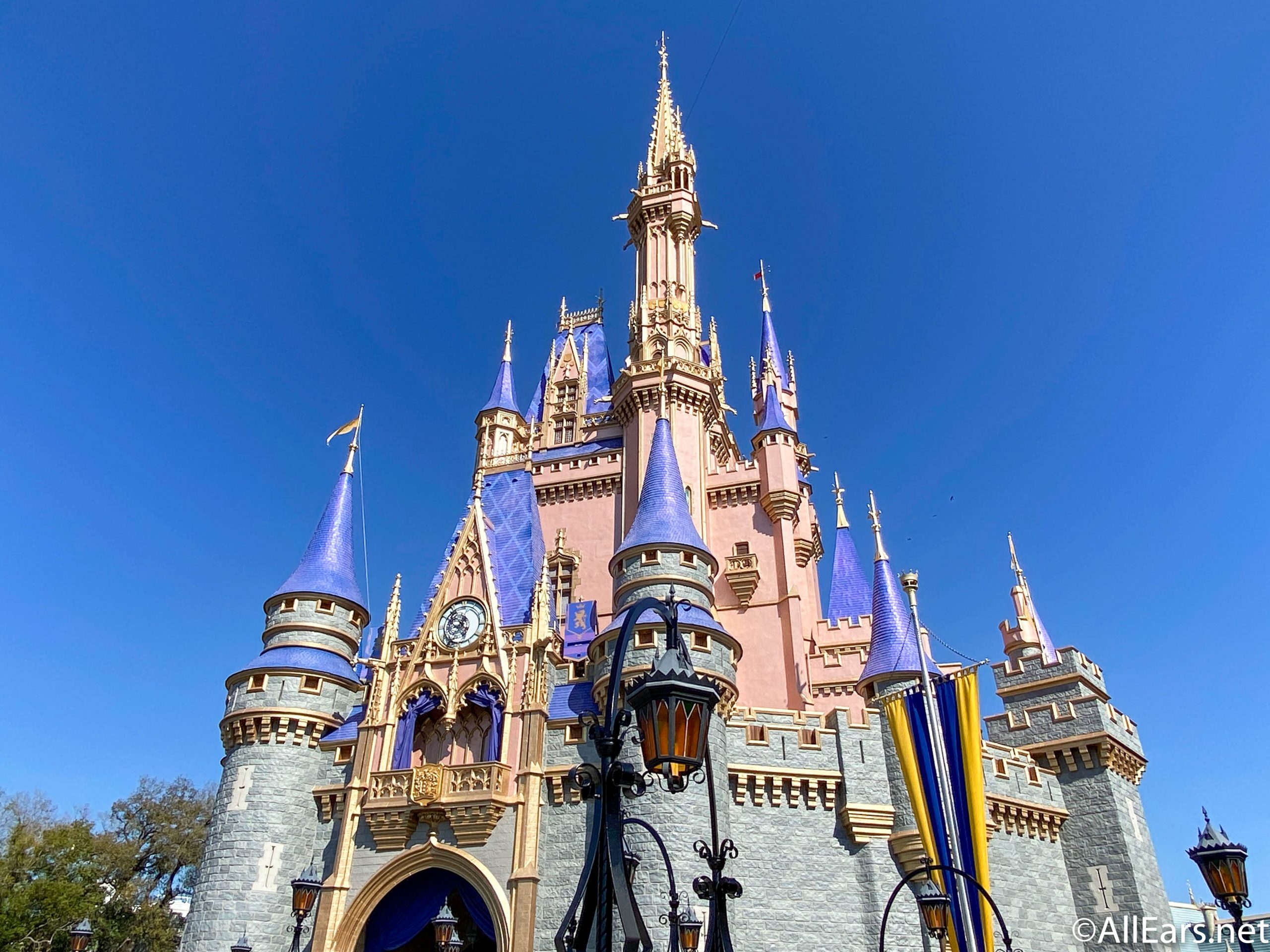 Although Disney has created their own lines of home goods, your actual house can have fairytale inspiration with these homes up for sale on the market!
MSN has shared a line of properties around the world that look like they're straight out of a storybook!
You might know the name Roland E. Hill as the architect who helped design Disneyland's Sleeping Beauty Castle. But, he also helped create this California home that looks a whole lot like Snow White's cottage!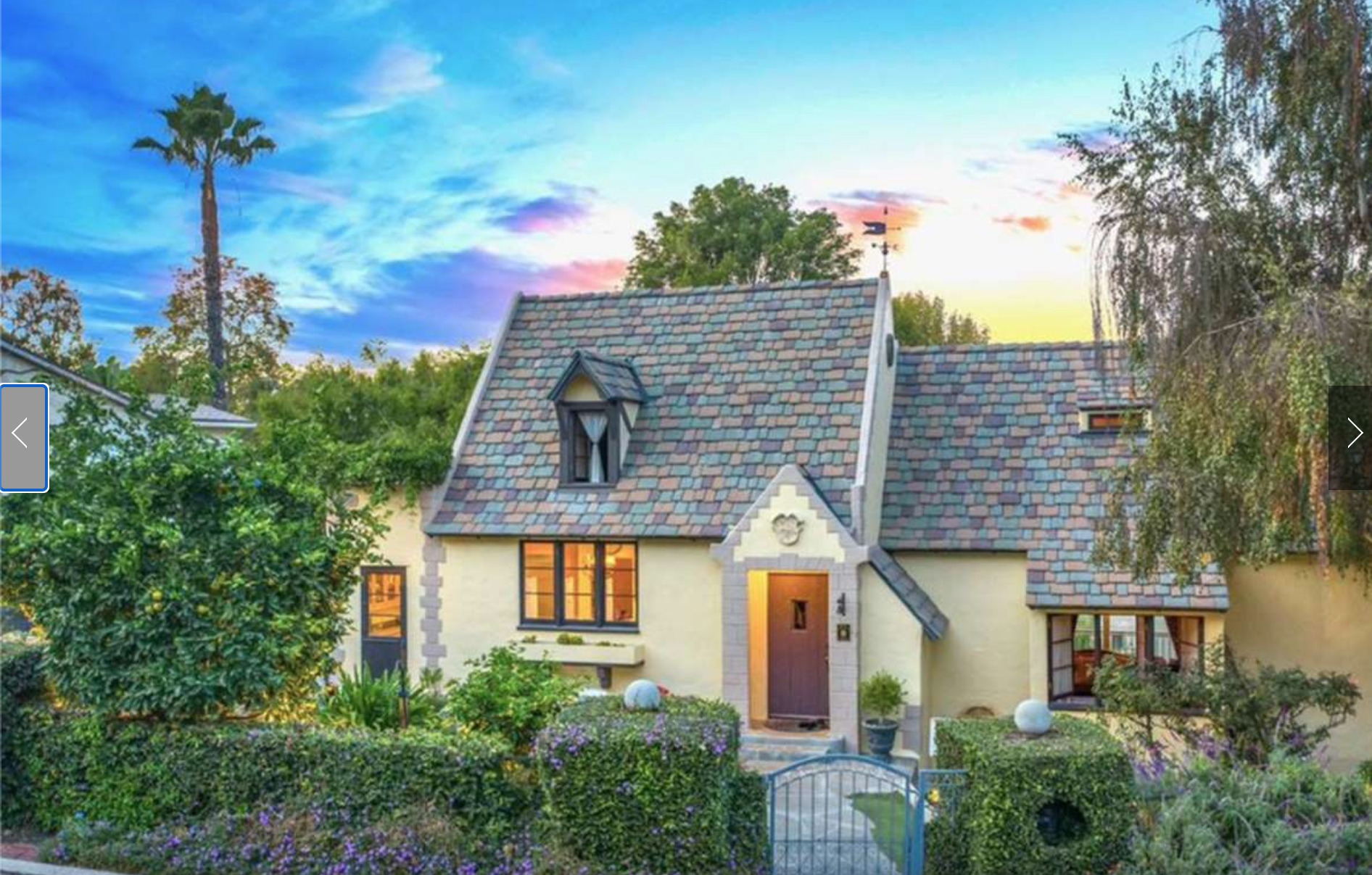 Although Snow White officially debuted in theaters in 1938, Hill provided some early inspiration when he built this home in 1927. Aptly named the "Storybook home," it resides in the Hollywood hills with a cottage appearance on the outside and medieval-style architecture on the inside.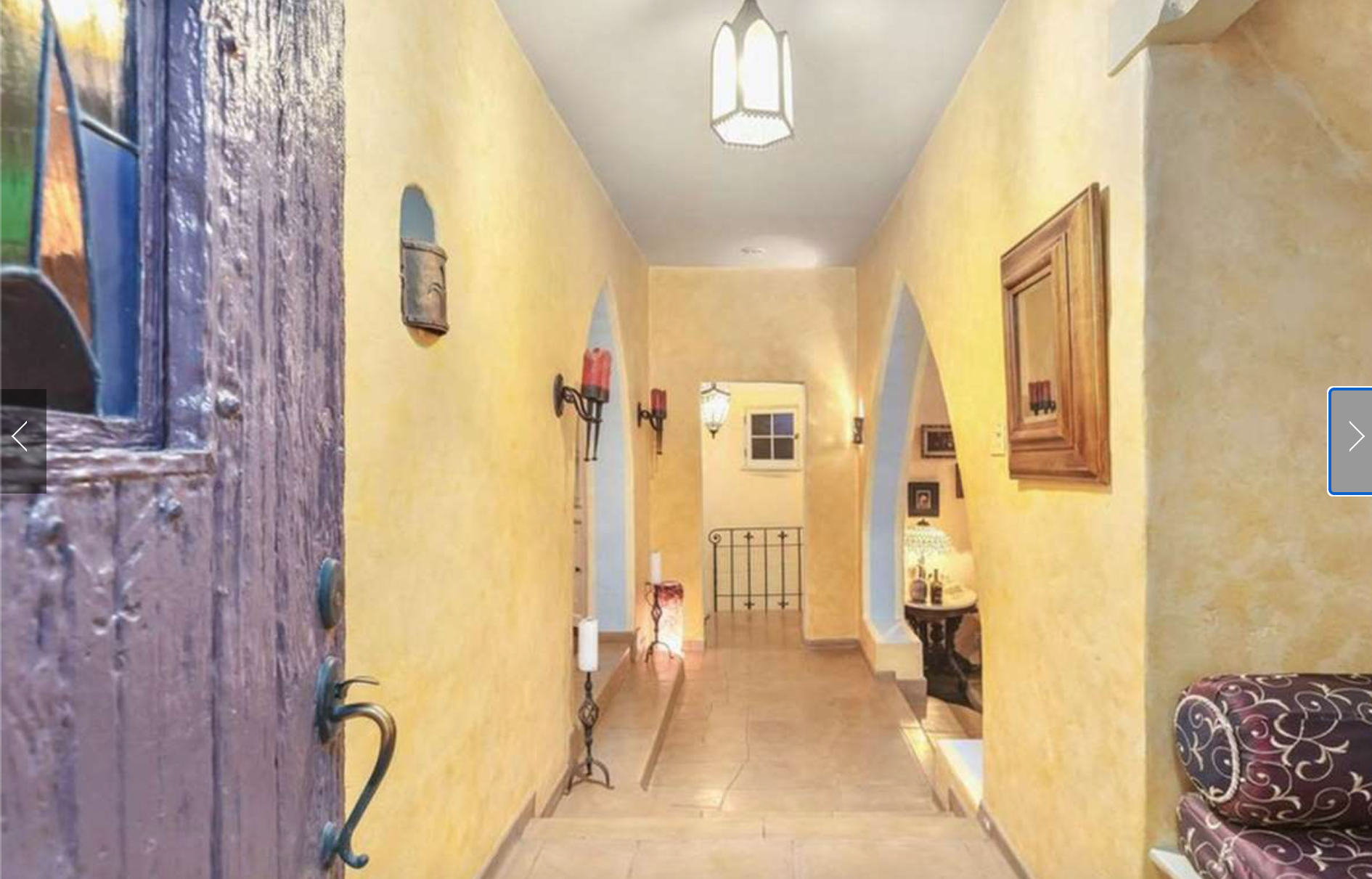 There are plenty of high ceilings, arched openings, stained glass windows, and a gorgeous color palette. Plus, the living room even has red furnishings and an oversized fireplace to add to the magic! Despite being built in 1927, the 2,600-square-foot Storybook home has been updated with modern amenities as well as keeping the classic ones.
The kitchen has a six-burger range stove with two ovens that look PERFECT for making some of Snow White's famous pie. The house also has four bedrooms and three bathrooms. Out of those, the master suite has a stained glass window, exposed brick wall, and double French glass doors that lead to a private balcony overlooking the California hillside.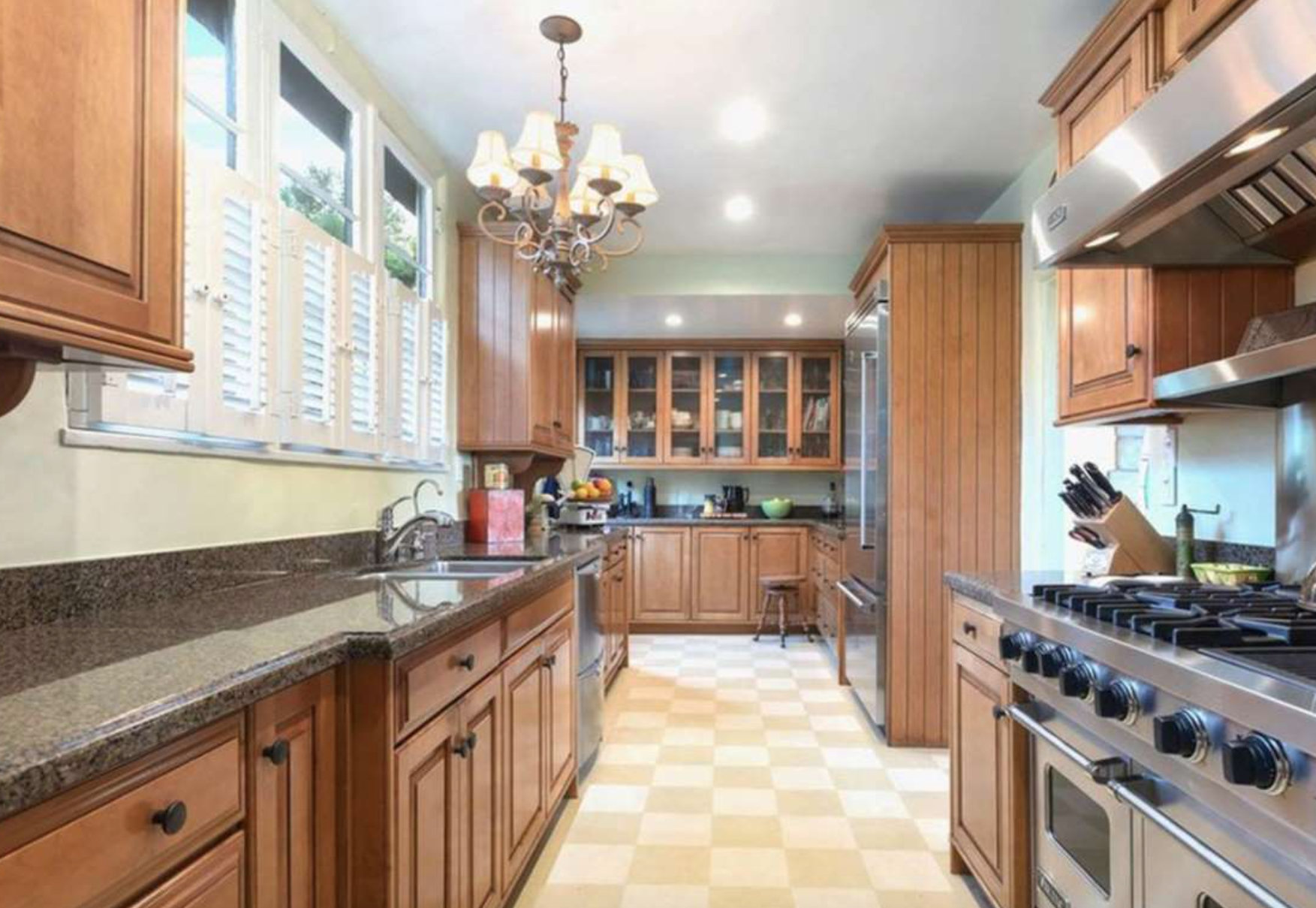 The backyard even has a swimming pool and guesthouse with wrought iron gates so you can invite your friends and family to stay with you! And, if you have a cool $2.5 million laying around somewhere, the Storybook home in California could be yours!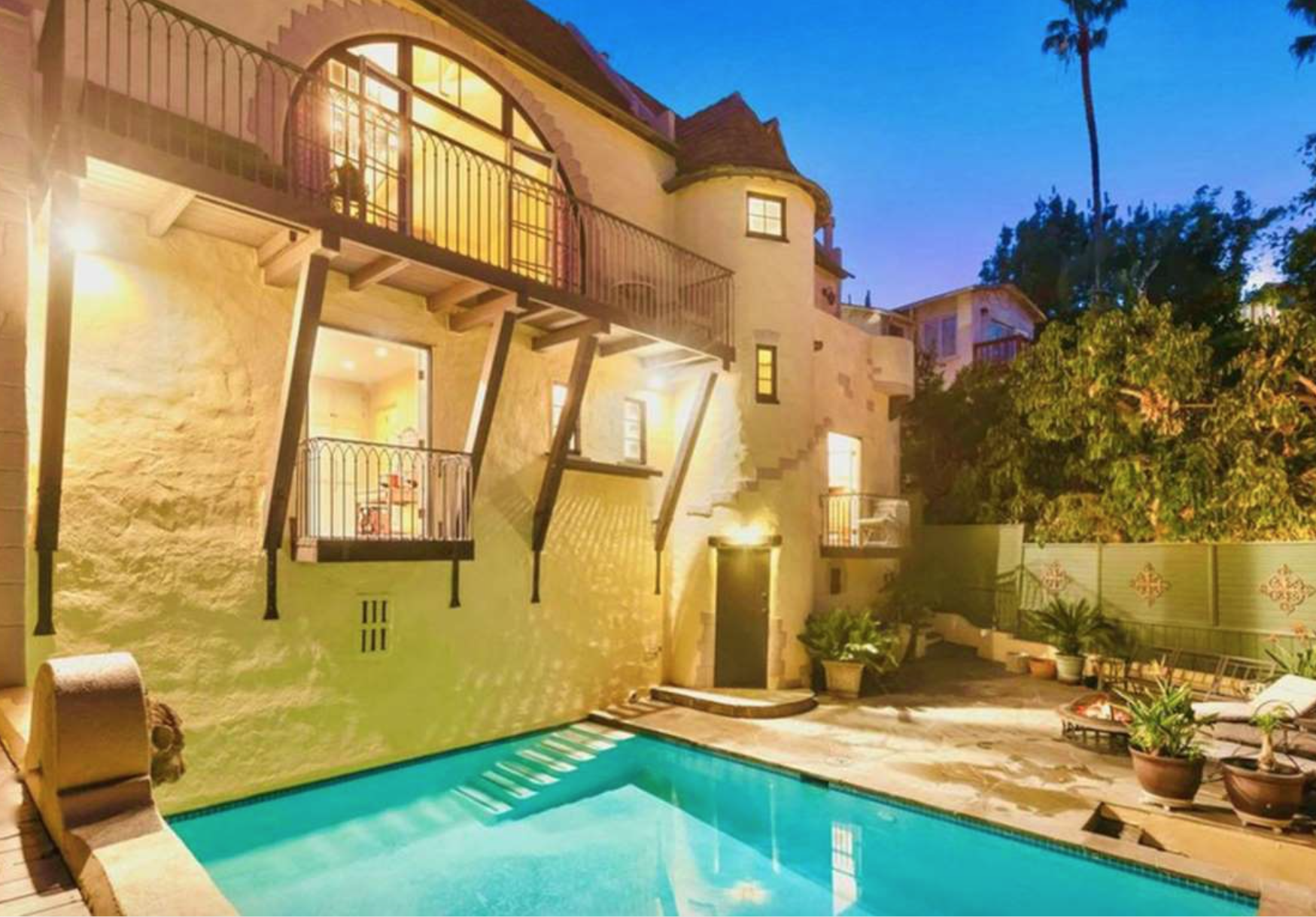 But, that's not the only Disney-inspired home on the market! Over in Hampshire in the UK, you can actually buy a Rapunzel-esque tower in the New Forest countryside! The Sway Tower was built in 1879 with unreinforced concrete to give the ultimate view of the gorgeous scenery.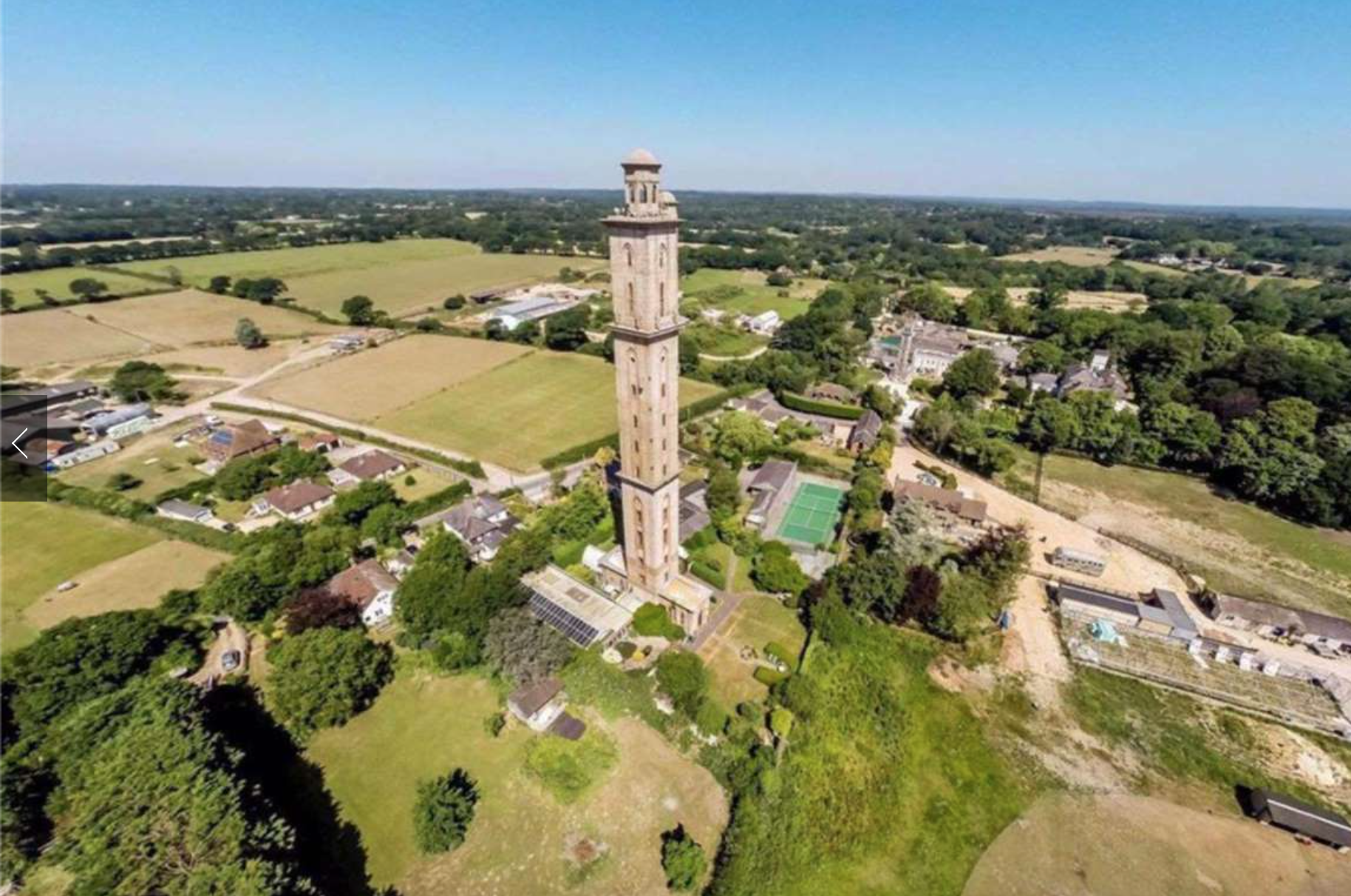 The 14-story tower is currently being used as a part-time bed and breakfast. Previously, it was even used as a storage space, hotel, and even a restaurant. But, if you aren't afraid of heights, you could make the 220-foot tall tower your own Disney Princess dream! The inside of the Grade II tower has high ceilings and arched doorways as well as modern appliances after being renovated in 1987.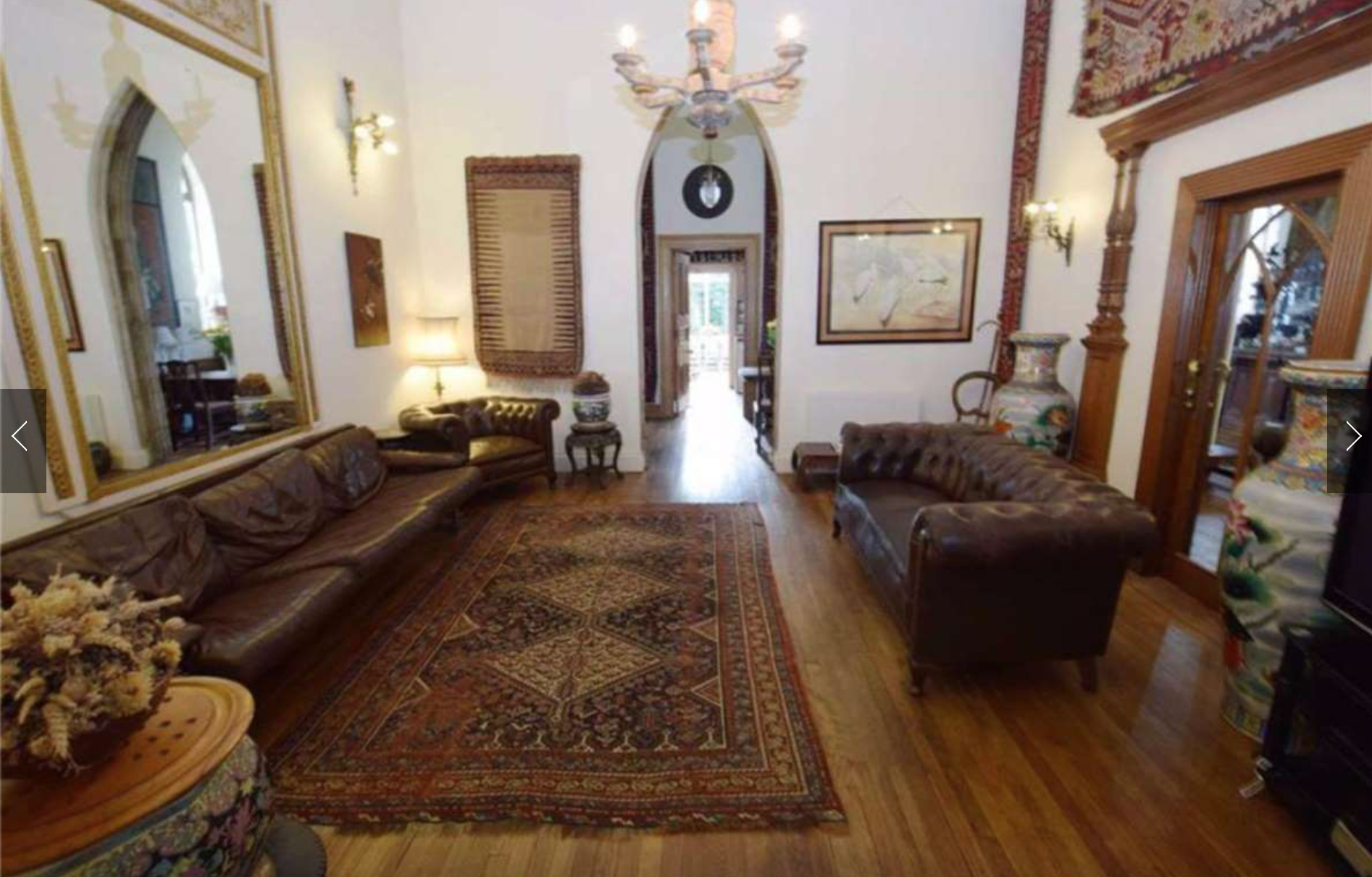 The kitchen may be on the smaller side, but it's still perfect for all your afternoon baking like Rapunzel. Yet, the real pull is the fact that the four bedrooms in the tower can be reached on a 330 step spiral staircase.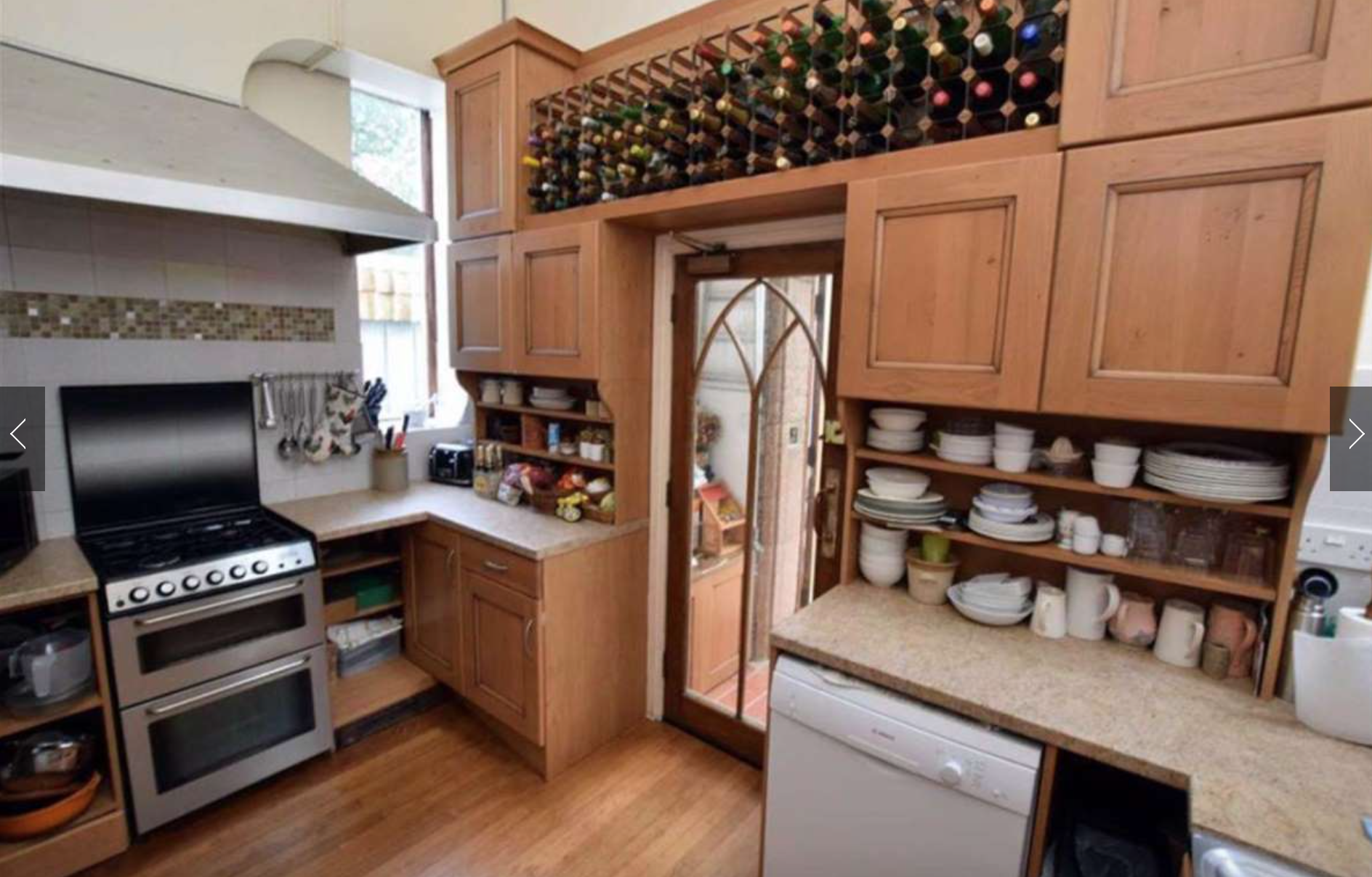 The highest room is on the fourth floor, but the fourteenth floor has a gorgeous view of the countryside and the Isle of Wright.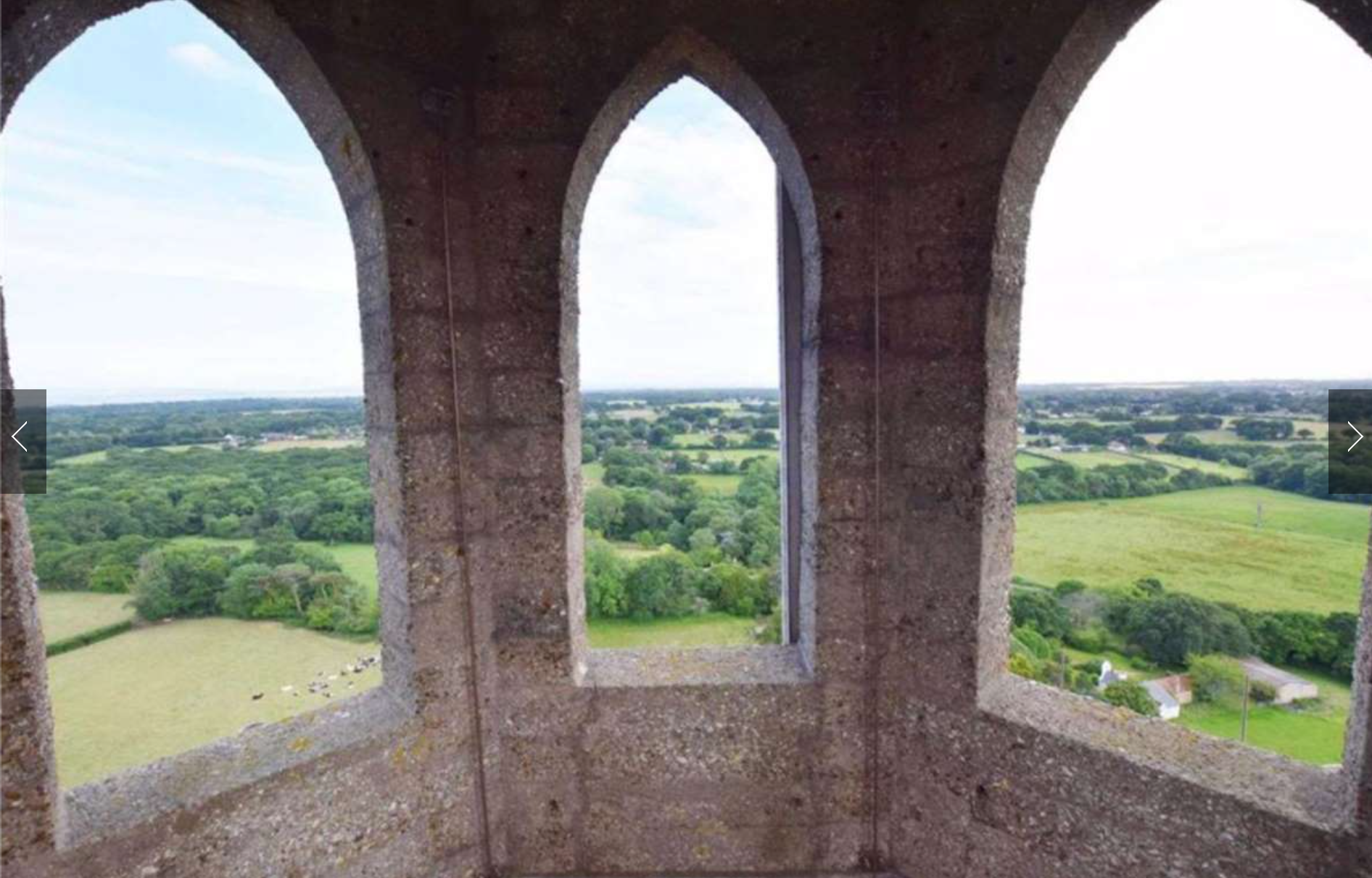 The tower sits on three-quarters of an acre of private land with a walled garden, tennis court, and indoor swimming pool as part of the package. And, you can move into the Sway Tower for $3.9 million, if you're looking for a new place to move.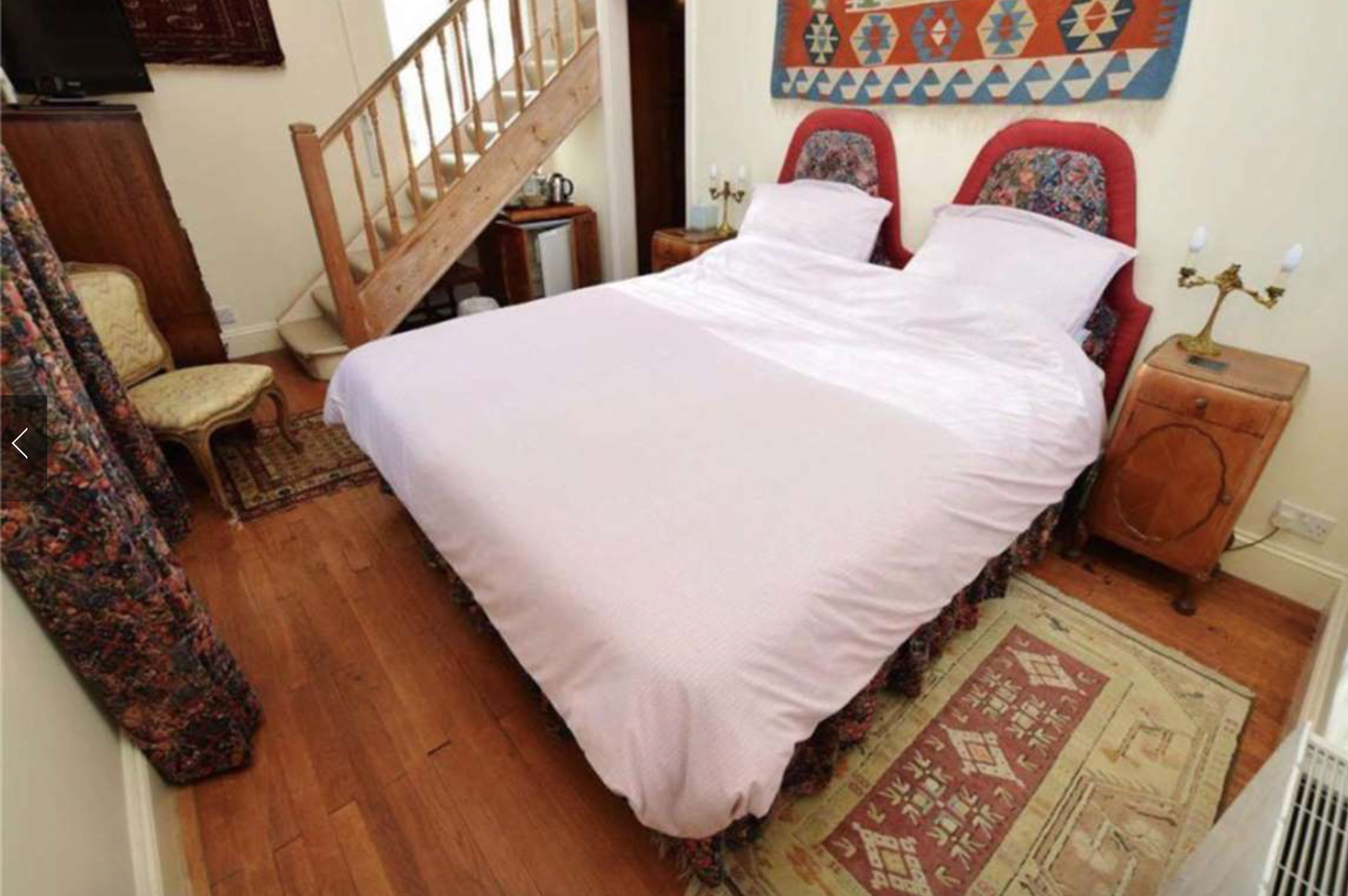 Cinderella Castle and Sleeping Beauty Castle definitely have some competition after seeing these homes! And, we can't help but want to pack up and move to them ourselves! If you love seeing Disney-inspired entertainment and experiences, be sure to stay tuned with All Ears for more Disney news.
Would you rather move into the Snow White Cottage or the Rapunzel Tower? Let us know in the comments below!