Planning to visit Universal Orlando soon?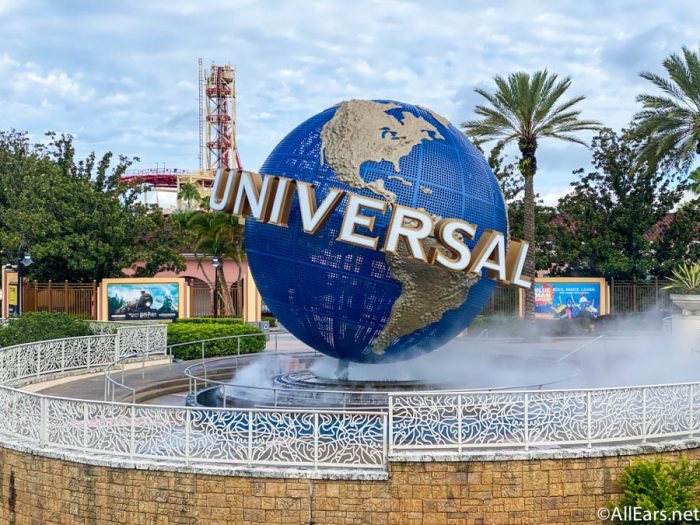 Well, then you need some face masks to match your love for your favorite Universal Orlando attractions. Love E.T.? What about JAWS? Then you've GOT to check out these masks and grab a few for your next Universal Studios trip!
1. JAWS
We start with the one and only JAWS. Our beloved Bruce from JAWS was missing from the park not too long ago, but you can always carry a shark with you (and sing that signature da-dum da-dum tune) when you wear this JAWS Mask from MaskClub!
This mask can be yours for $14.99. There are also some other amazing JAWS masks available on MaskClub for the same price, so be sure to check them all out to pick your favorite!
Then, don't forget to take a selfie with Bruce with your amazing new mask and tag us in your photos!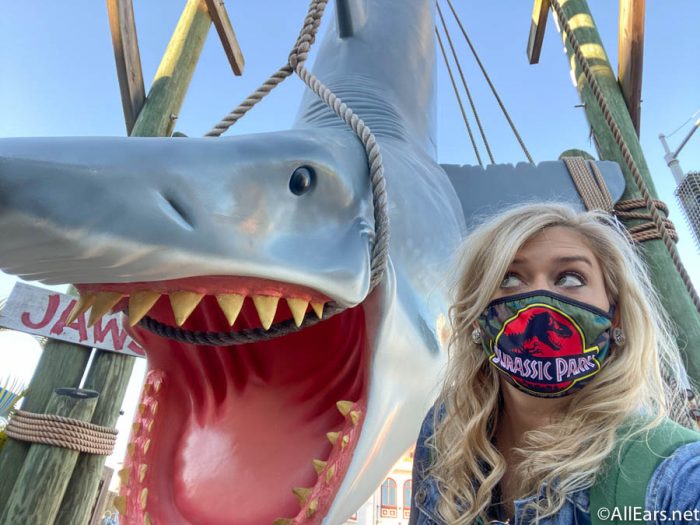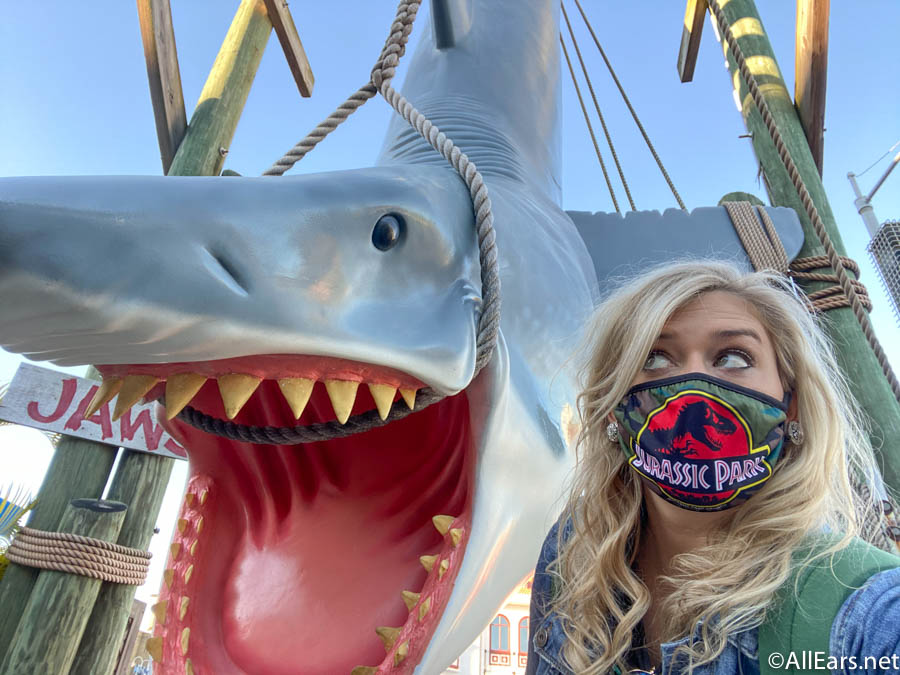 2. Clever Girl!
If you're heading to Universal to visit your favorite dinosaurs or dream about when you'll be able to hop on the VelociCoaster, then you might want to opt instead for this Clever Girl Jurassic Park Mask!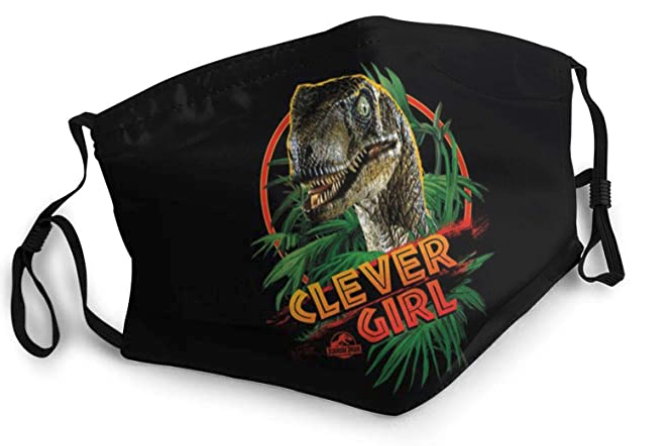 The mask actually features a spot for a filter, adjustable ear loops, and a nose clip that is built-in.
No need to outrun or outsmart a velociraptor to wear this cool item. You can snag it online right now for $7.49.
3. Become the Mummy
Maybe the best way to escape the Mummy Imhotep is to wear a mask with him on it? Hey, you never know…it might work! You can try your luck and channel your very best mummy impression while riding Revenge of the Mummy and wearing this Mummy Face Mask!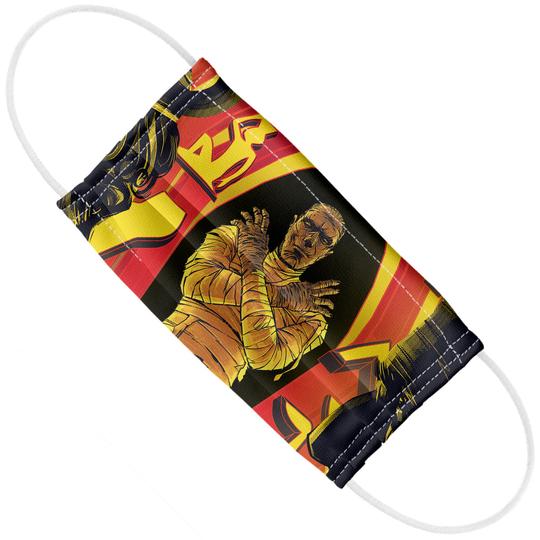 You can get it right now for $14.99.
4. Minions
Banana! It's time to pull out your favorite pair of overalls and some cute glasses to get that perfect Minion look. You can then head over to ride Despicable Me Minion Mayhem once you've completed your outfit with these Minion Masks!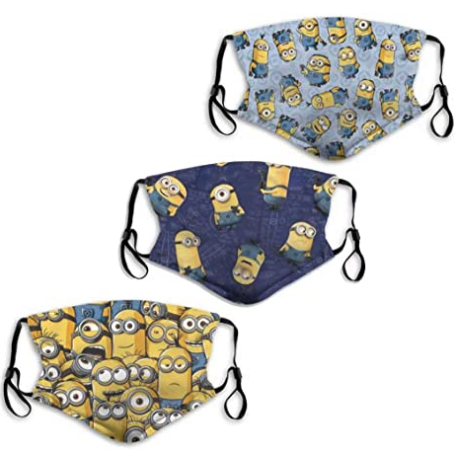 These all come with nose clips, adjustable ear loops, and a spot to put a filter. And what's great is you can get all 3 together in this set for $15.99.
5. Shrek & Fiona
Got a lot of layers? Well, then you and Shrek have something in common — you're both like onions! Now you can add one more layer to your look with this Shrek mask!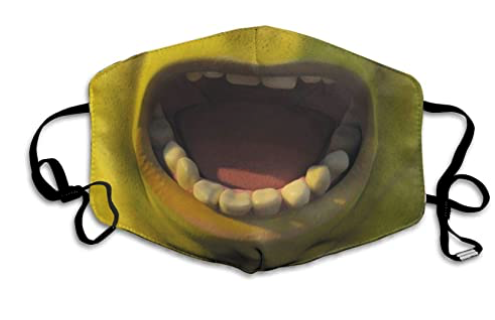 Then, you can head over to Shrek 4-D in Universal Studios to help defeat Lord Farquaad and free your favorite fairytale friends.
But, of course, we can't leave Fiona behind! If you'd rather wear the smiling face of Fiona during your adventures around your tower, enchanted forest, or just Universal Studios, then you can get this Fiona Mask!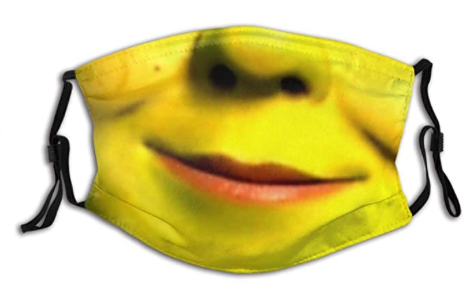 This one comes with a nose clip, adjustable ear straps, and a spot for a filter. It can be yours for $16.99.
6. Phone Home with E.T.
Grab your bike and get ready to help E.T. save his home planet with this adorable E.T. Mask. The mask features that lovable alien, E.T., with a reminder to "Be Good."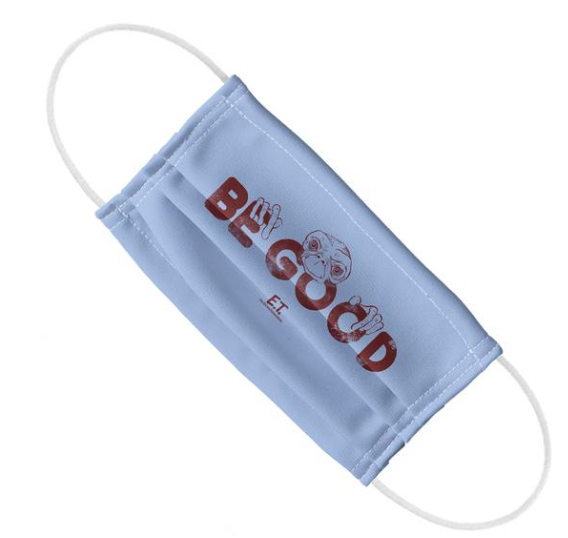 The mask is available on MaskClub for $14.99. There are a number of other E.T. masks available on the same website as well featuring this friendly alien.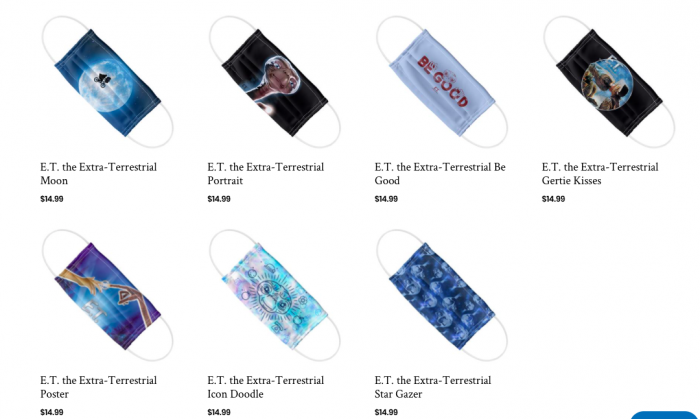 So, you've got plenty of options available to wear the next time you soar above the city and save an alien. All in a day's work.
7. The Simpsons
Heading to Universal to get a Krusty Burger? Well, you'll fit right in with this Simpsons Mask! It features tons of characters from the show including (of course) Homer, Marge, Lisa, Bart, and Maggie.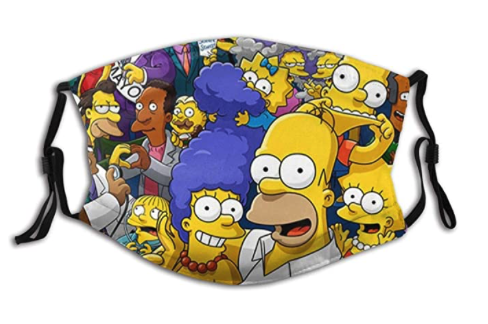 You can get this mask right now for $14.80.
8. Transformers
Optimus Prime and Bumblebee will be ready to welcome you into their team once you don your Transformers Mask. This mask features a Transformer image right in the center surrounded by some stars.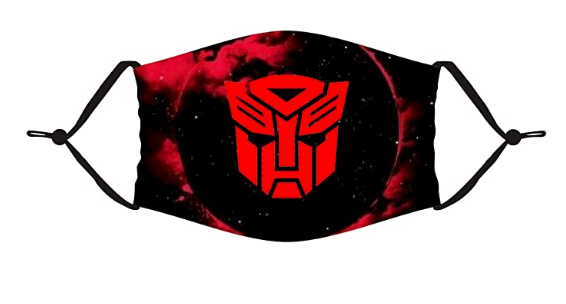 The mask features a nose clip and adjustable loops. Bring this mask home for $11.99.
9. Marvel
Whether you're screaming your way through The Incredible Hulk Coaster or exploring other parts of Marvel Super Hero Island, you can suit up with this Marvel Mask. Channel your favorite super heroes with this mask that is covered in some classic Marvel comic book covers.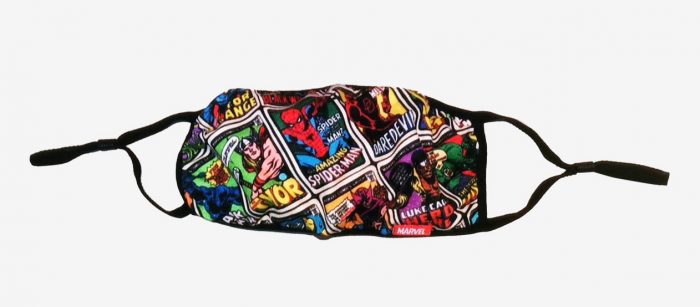 It does come with adjustable ear straps so you can make it best fit you. The mask is typically priced at $14.90, but as of the time of this article it's on sale for $11.92.
10. Harry Potter
And finally, we couldn't make this list without including some Harry Potter masks (of course)! Get ready to run through the barrier and onto platform 9 3/4 with these awesome masks. On MaskClub, you can find a bunch of awesome Harry Potter masks, including this adorable set with some seriously cute versions of our favorite wizards and witches.
These masks are generally priced at $14.99 each.
Or, you can head over to BoxLunch to get some masks that rep your Hogwarts house. Whether you're a Slytherin…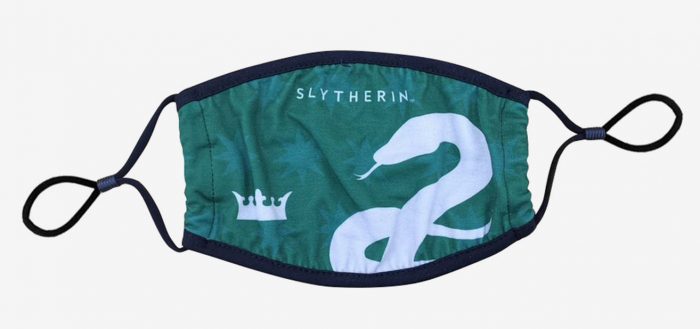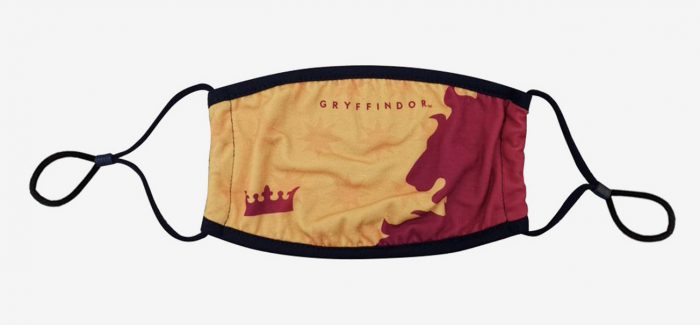 …or Ravenclaw, there are some great options to choose from.
These are each generally priced at around $14.90, but when we last checked they were on sale for around $10.43.
And that's our list of the top 10 masks to get for your next Universal Orlando trip. We'll keep our eyes out for more great merchandise and let you know what we see!
Which of these masks is your favorite? Let us know in the comments!
Join the AllEars.net Newsletter to stay on top of ALL the breaking Disney News! You'll also get access to AllEars tips, reviews, trivia, and MORE! Click here to Subscribe!