Earlier this month the MerchPass for the first in the  Stitch Crashes Disney collection debuted on shopDisney.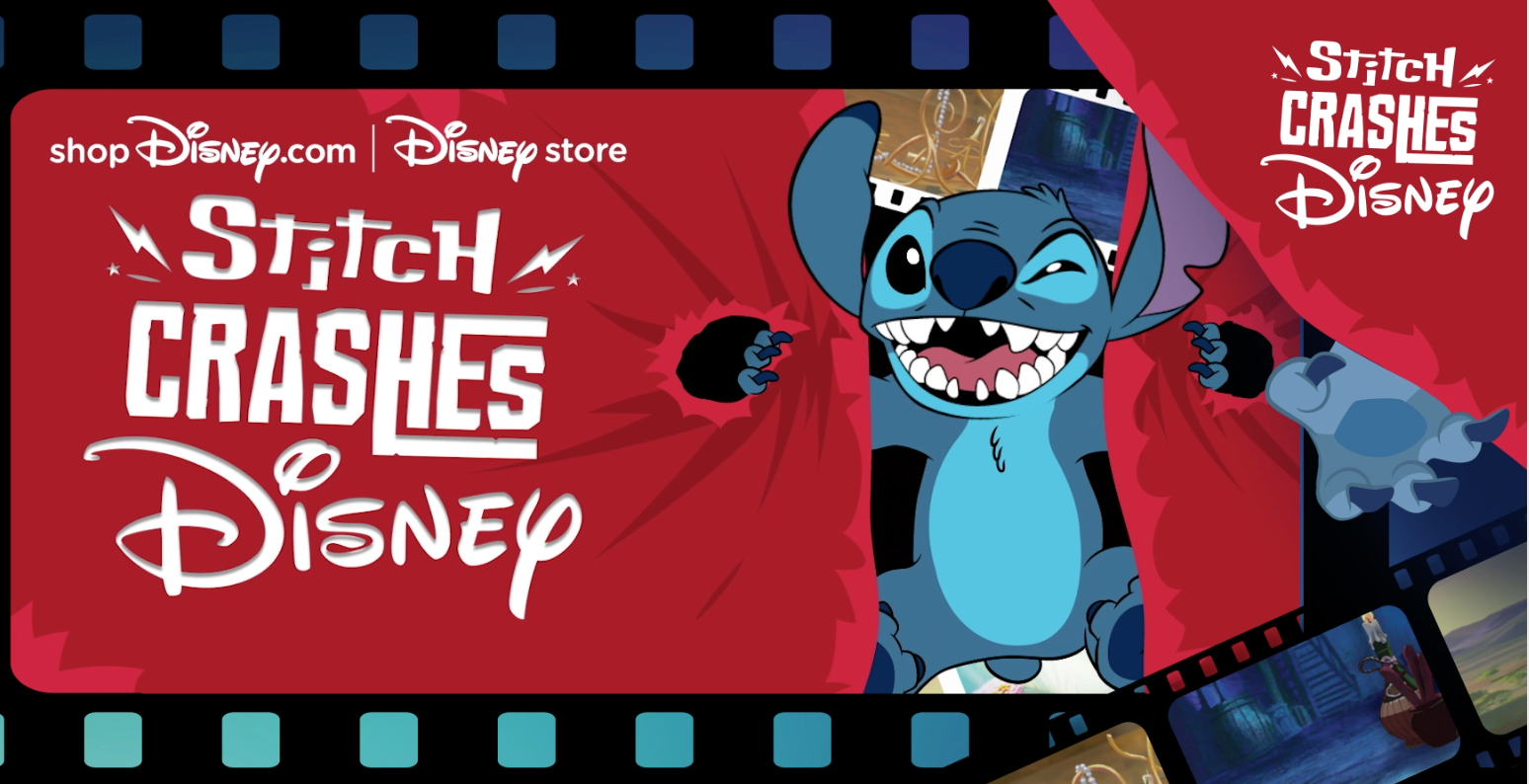 And, if you're feeling just as excited about the rest of the Stitch-themed items that Disney will be debuting, we've got yet another sneak peek at the upcoming February collection.
Although Disney just released the Beauty and the Beast series, we're ready to say pasta la vista and move onto the next Spaghetti-covered Stitch on the menu! The Lady and the Tramp series will start baking up on shopDisney through MerchPass, on February 16th at 7AM PST with a plush, pin, and MagicBand.
However, the pin and plush will also be appearing in stores starting February 20th if you want to pick up the saucy little guy in person! And, Disney has even given us a sneak peak of the March series arriving all the way from the Pride Lands (any guesses what design the Lion King-inspired Stitch will have?).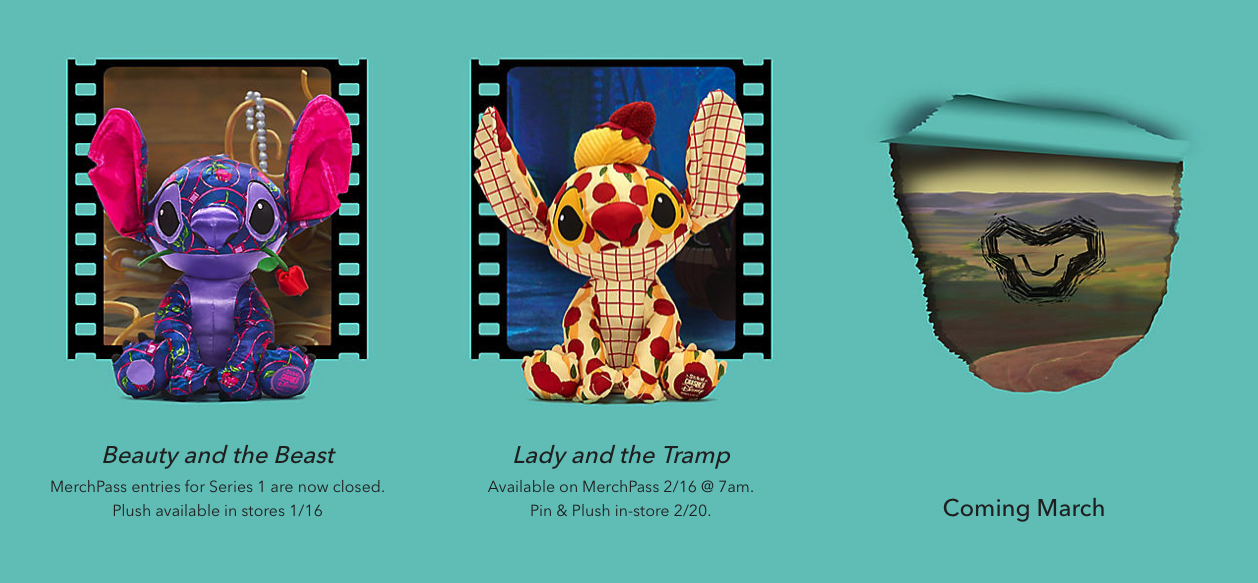 When the Lady and the Tramp collection debuts online, we'll give you a look at all the merchandise coming soon! And, we'll be sure to keep you updated on the rest of the Stitch Crashes Disney series on the way this year!
What Disney movie would you like to see appear for the Stitch Crashes Disney collection? Let us know in the comments below!