While the rest of the country is cooling down, Universal Studios Orlando is heating up with their new holiday eats!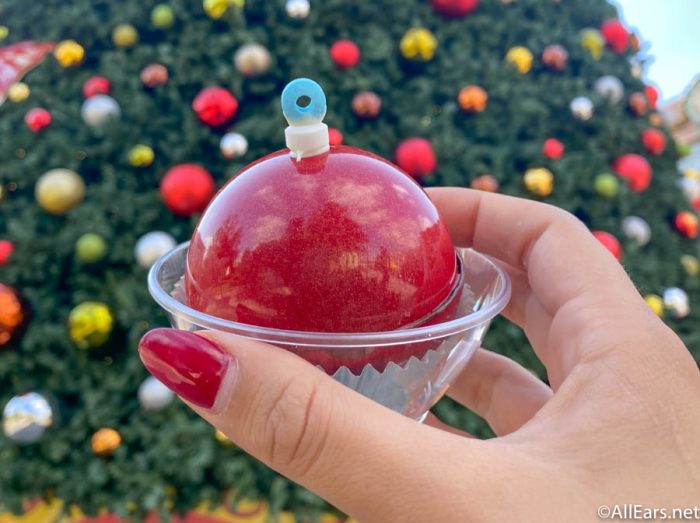 And tonight we've spotted a brand new addition to the mix — four brand new holiday mimosas at the Cafe La Bamba Mimosa Bar!
We couldn't wait to tell you when the Mimosa Bar first reopened a few weeks back, and adding four new drinks to the menu is cause for celebration.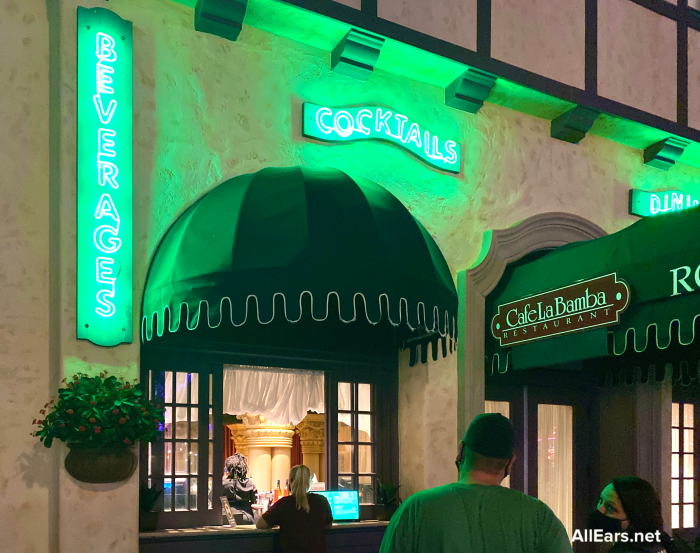 We went with the Pecan Pie Mimosa, for $12.50. This one incorporates Cupcake Prosecco Sparkling Wine, Cathead Pecan Vodka, Maple Syrup, Winter Spice Blend, Orange Bitters, and a Cinnamon Caramel Rim. Sounds delish!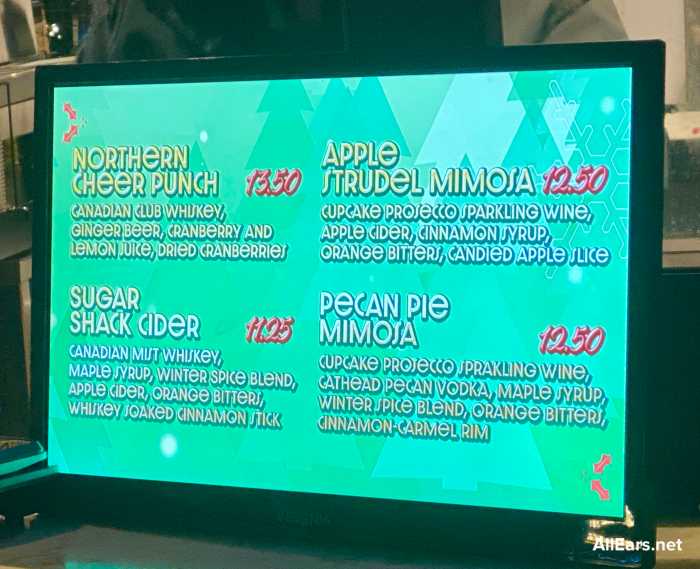 And lucky for us, this was really yummy! It was less sweet than the Caramel Apple version we had in the fall. And we loved the strong "Winter Spice Blend" flavors, which we could definitely taste strongly. The orange bitters give this a little edge as well, rounding out the flavor profile and make it not too cloying. Plus Pecan Vodka?! Seriously? Impressive.
That cinnamon caramel rim is perfect for this treat — adding a little extra sweetness.
Overall, this is a super fun addition to Universal's holiday extravaganza! We've been impressed so far, and can't wait to indulge in the food tour tonight! Stay tuned for our full review.