Disney+ debuts another original documentary today that gives viewers a peek into the personalities and culture of the titular animation studio: Inside Pixar.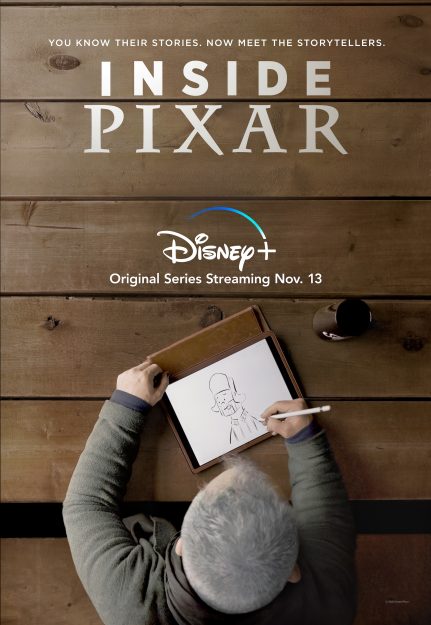 The series takes the form of short vignettes that focus on a single Pixar denizen and follow them around while they describe their work process as it relates to their Pixar projects.
The ten-minute episodes are grouped together in collections of common themes with the first one being "Inspired."
The first episode, "Writing Something Real"  features Soul co-director Kemp Powers as he recounts his struggle to write a screenplay that was authentic to the Black experience while still telling a fully realized story.  It follows Powers from his home to his regular barbershop (which inspired a key scene in Soul) while he talks about all the little details that make a film feel real, and all the different research and consultant teams that helped construct them.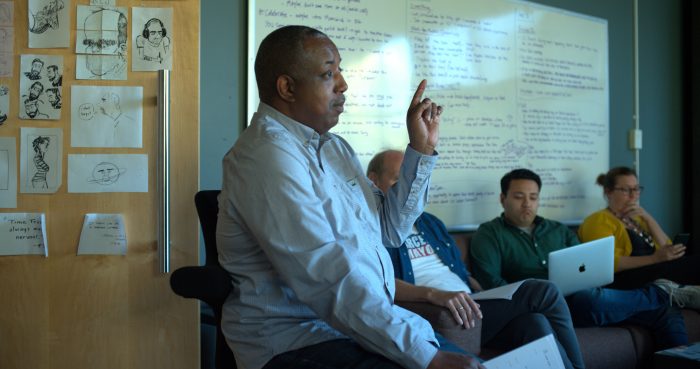 The second episode I screened was "The Art of the Pivot" with character designer Deanna Marsigliese.  In this spotlight, we learn her philosophy on constantly creating new pieces of art for various Pixar films and how she uses her natural love of fashion and vintage clothing to feed her ongoing need for fresh ideas.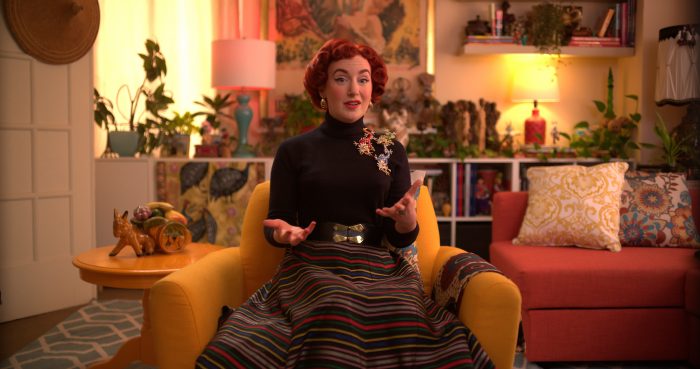 One thing that's a little different from what you might expect from the trailer, is how relatively little you see of Pixar, the physical studio, in these episodes.  Rather than showing us the hidden tiki bar or the speakeasy, Inside Pixar refers to the people rather than the places that make up Pixar and we see them largely in their own houses or around their personal neighborhoods.  Whether it's an attempt to keep hidden the work they're doing on future projects or a reflection of how much work is by necessity being done at home nowadays, we do get glimpses inside the studio of some of Marsigliese's sea monster character designs for their upcoming film Luca as well as a look at her Italian research trip for it.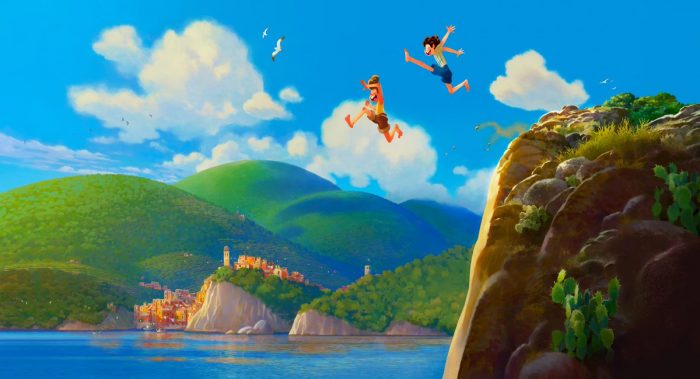 The episodes are insightful, but so short that they seem more like something you'd see as a bonus feature on a Blu-ray.  Of the first five episodes, topics of race, gender, and LGBT representation are featured on at least three of them, dovetailing with Pixar's continued commitment to broaden their viewpoint beyond that of the traditional white male.  For big animation aficionados, it would be nice to see a deeper dive into both the animation process and the studio such as Walt Disney Animation Studios did with Into the Unknown: Making Frozen 2, but for those looking more for a quick glance at the people and the work that's involved in creating Pixar's films, Inside Pixar is certainly worth the time investment.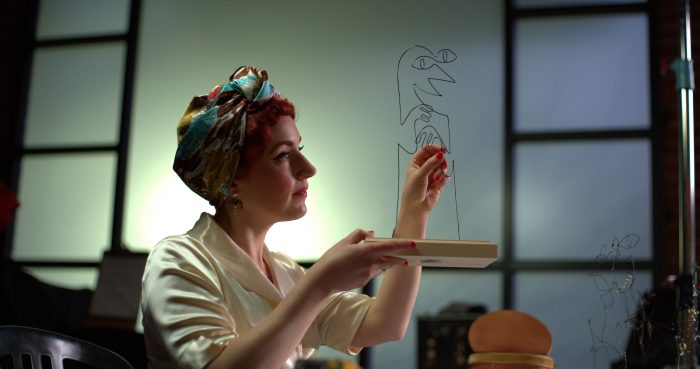 Inside Pixar will premiere on Disney+ today, November 13, 2020. 
Be sure to follow @allearsnet on Facebook, Instagram and Twitter!
Check out our YouTube Channel for reviews, news, information and more!
Click below to subscribe to the AllEars® newsletter so you don't miss any of the latest Disney news!

Are you going to be tuning in to learn more about Pixar? Let us know below!