For many people, Fantasyland is Disney; the embodiment of the fairy tale magic and childlike wonder that Walt Disney built his empire on. As such, it's no surprise that these lands are often the most elaborate ones in the parks.
Of course, this also means that Fantasylands tend to be chock-full of secrets and surprising details.
Today, let's travel to Walt Disney World's Magic Kingdom to find four things you probably didn't know about the Fantasyland.
Cinderella's Hidden Smile
Imagineers are masters of perspective, as a glance at the castle will tell you.
But making buildings look larger than they really are isn't the only use of perspective you'll find in Fantasyland. Take a look at La Fountaine de Cindrillon, just beyond the castle entrance.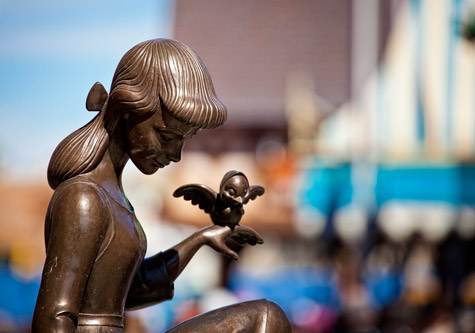 Adults often describe Cinderella as looking pensive and melancholy here, due to her downward gaze. However, from a child's perspective, you can see her gentle smile as she speaks with her animal friends. However, the real secret can be found if you stand in just the right spot…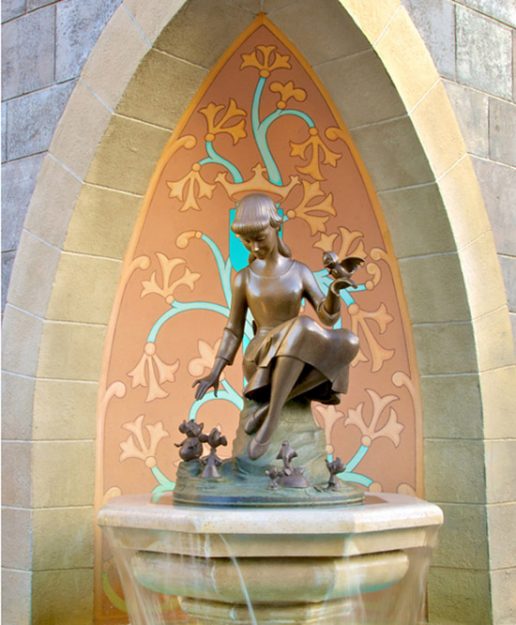 The backdrop is arranged to reveal Cinderella's royal status, even as the statue depicts her during her humble, early days.
Emotional Stepsisters
Speaking of Cinderella, you can see her story in the murals on the castle walls.
However, there's a tiny easter egg in the mural depicting the famous glass slipper scene.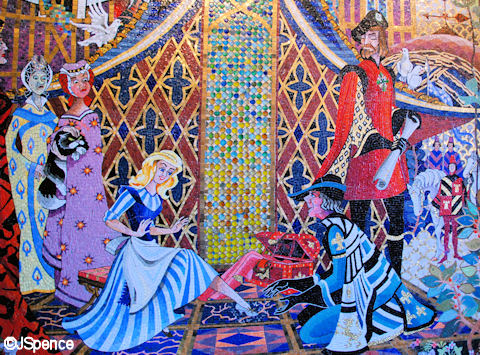 Drizella and Anastasia, otherwise known as the Ugly Stepsisters (though they'd obviously beg to differ on that title) are shown watching Cinderella with sour looks on their faces. However, their pallor looks a bit… odd, doesn't it? Both sisters are subtly colored with their distinctive pallets of green and red, which also hint at their emotional states; green with envy and red with anger. Sorry, Anastasia, you'll need to wait until the direct to video sequel to wrap things up. As for Drizella… well, you're out of luck.
A Giant's Eye View
Next time you're at Sir Mickey's, take a look up.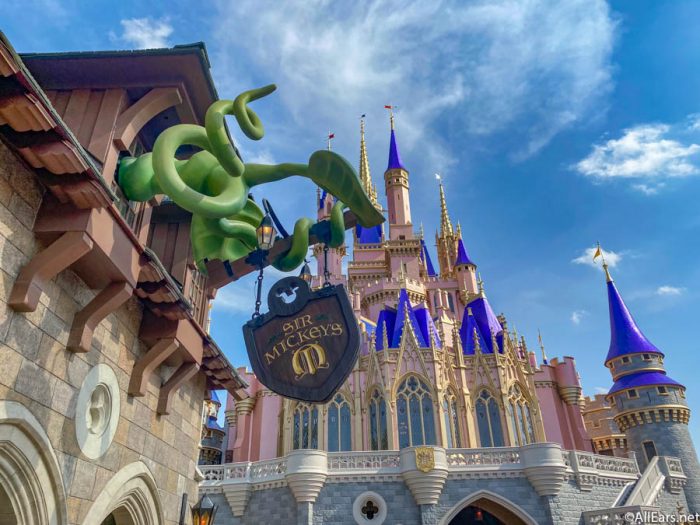 This Mickey and the Beanstalk inspired shop has a larger than life spy inside!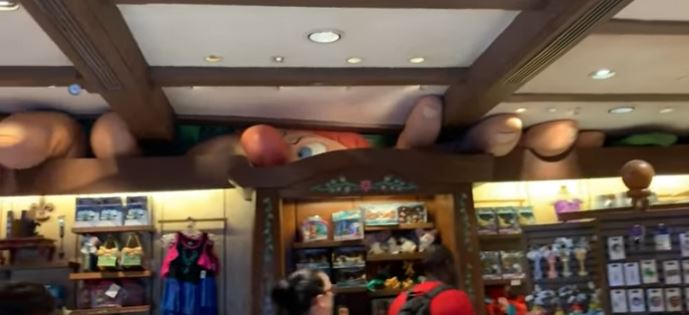 It's Willie the Giant! This big boy is reenacting his bit from Fun and Fancy Free, trying to lift off the roof. It's a cute and oft-overlooked touch in this charming shop.
A Tribute to a Disney Legend
A lot of guests ignore the Disney Vacation Club kiosks, which is a shame because they have a lot of hidden easter eggs as well. For instance, take this shop; H. Goff Cartography.
But who IS H. Goff? A Disney Legend, of course!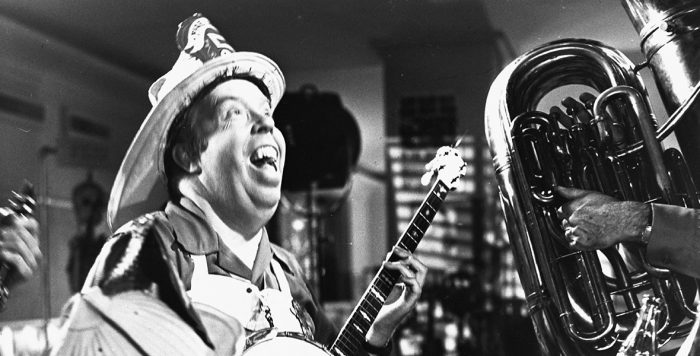 Harper Goff was an imagineer and set designer responsible for many famous Disney sets, including The Nautilus from 20,000 Leagues Under the Sea, which was later replicated in the ride once located near this kiosk. His role as a cartographer is probably a reference to his largest role in theme park history; designing Epcot's World Showcase.
There are countless other easter eggs, of course… but part of the fun is seeking them out yourself! Are there any we missed? Let us know in the comments!
Join the AllEars.net Newsletter to stay on top of ALL the breaking Disney News! You'll also get access to AllEars tips, reviews, trivia, and MORE! Click here to Subscribe!