Greetings, world travelers! One of the most infamous activities associated with World Showcase is 'drinking around the world'. Whether you're looking to sip your way around all of the pavilions in one day, or you want to work at a more leisurely pace throughout your trip, we have the ultimate guide to our favorite drink spots, cocktails, and hidden gems of Epcot!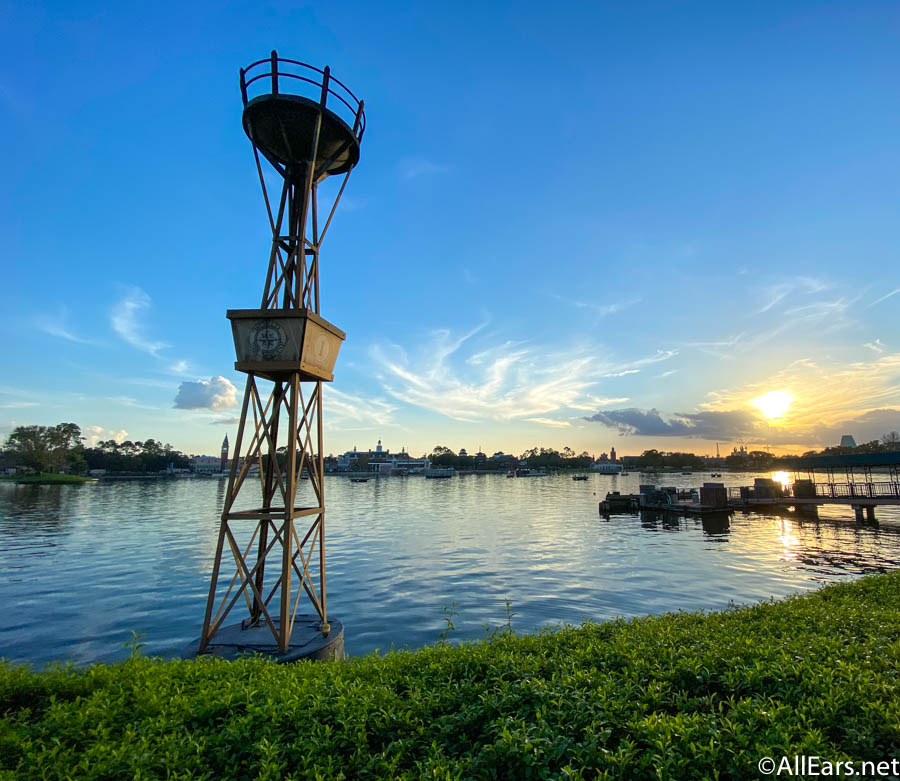 Mexico
One of the best spots to grab a drink in Mexico is at La Cava del Tequila. As you enter the pyramid, keep to the right and you'll notice a small lounge nestled in the corner, tucked away from the hustle and bustle of the indoor market place.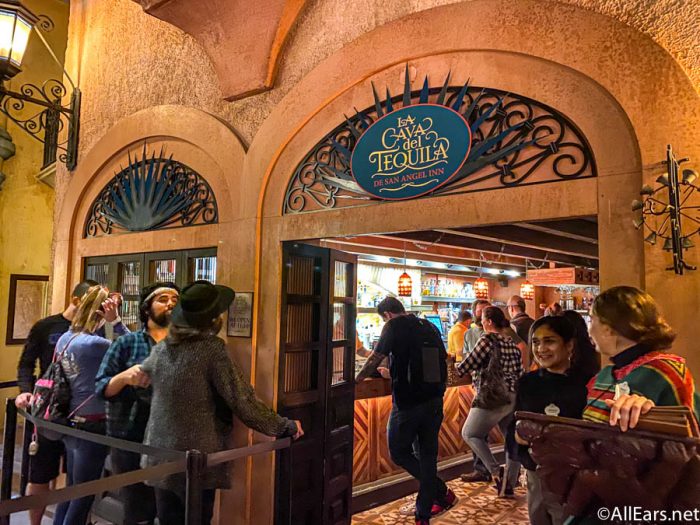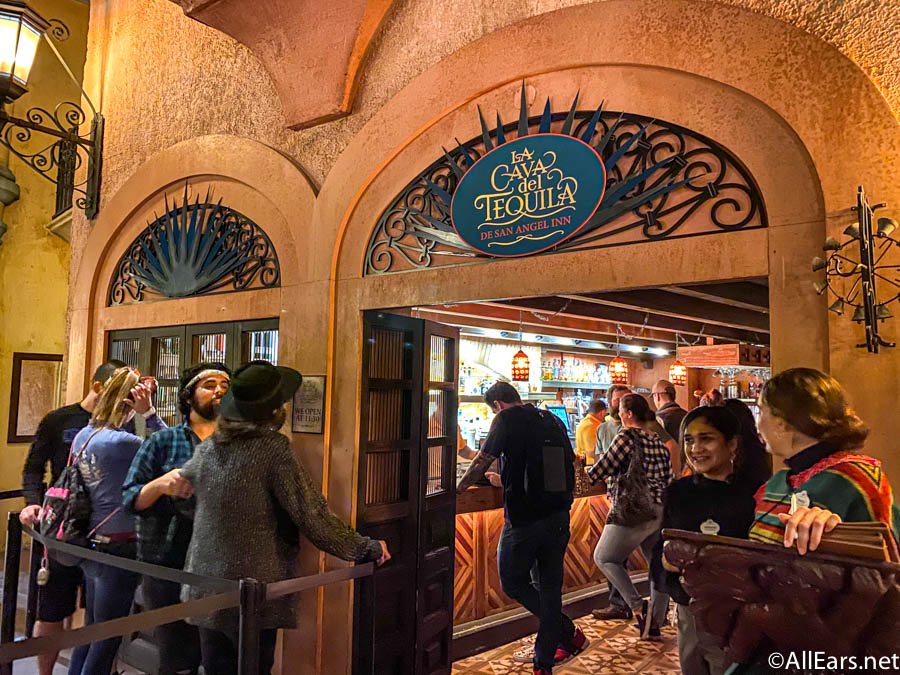 La Cava del Tequila has a huge drink menu of over 120 different types of tequila for you to sample, including many different margarita options. This is also a great indoor spot to escape the Florida heat! Seating is first come, first serve, so be sure to plan accordingly!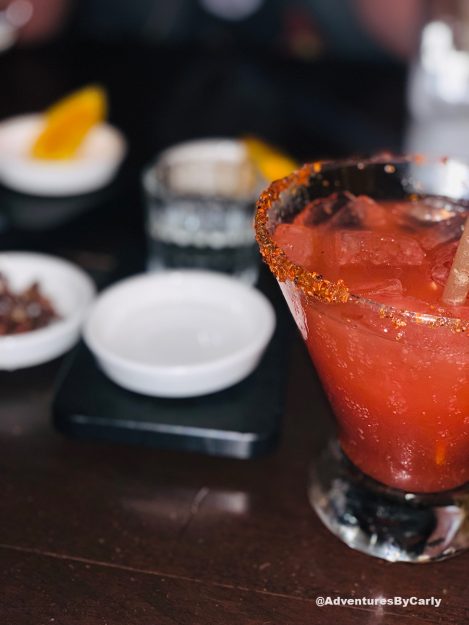 If you are looking for a drink to grab quickly and sip on as you explore World Showcase, Choza de Margarita might be the perfect spot for you. This outdoor kiosk serves, of course, margaritas, in addition to Mexican beer and even some small plates to munch on.
Norway
Unlike Mexico, Norway doesn't have a designated bar or lounge for grabbing an adult beverage. But do not despair! Every country has at least one spot outside of their table service restaurants where you can find alcoholic beverages.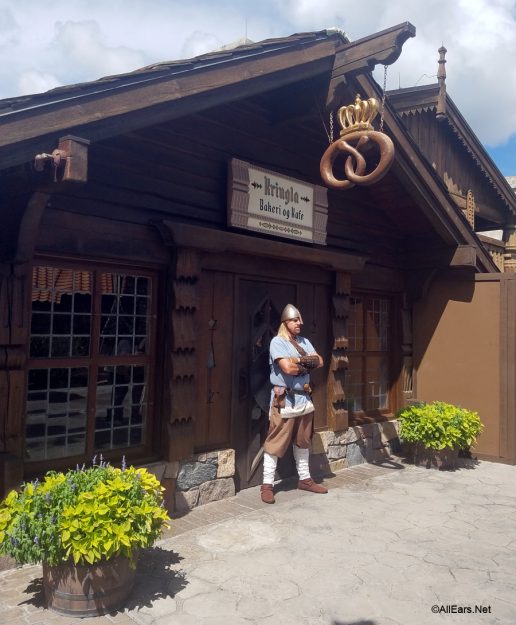 In Norway, you can find drinks at Kringla Bakeri Og Kafe. In addition to their yummy School Bread, this counter service dining location is where you can find a selection of Norwegian beers as well as some specialty cocktails.
China
Moving on now to the China Pavilion! You'll want to visit the Joy of Tea for your next stop around World Showcase if you're on the hunt for signature sips.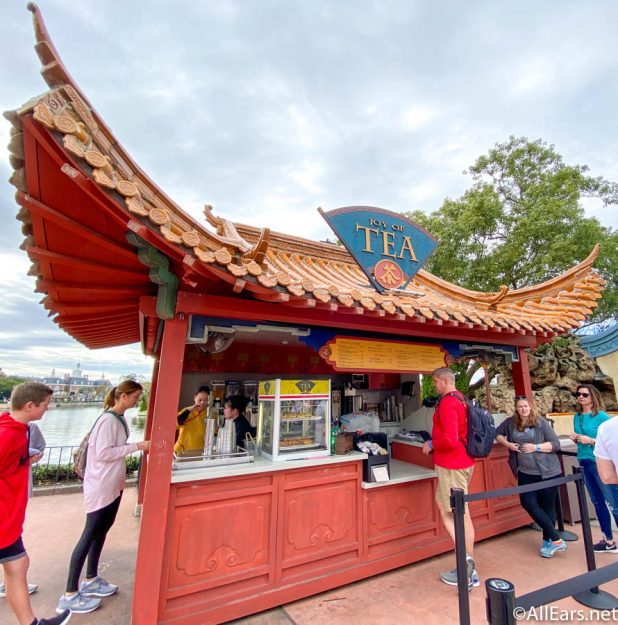 There are several specialty cocktails to try at this outdoor kiosk. One of our favorites is the Tipsy Ducks in Love, which is made with Bourbon Whisky, coffee, black tea, cream, and chocolate syrup! You can also pick up a couple of egg rolls at Joy of Tea to put some much-needed food in your stomach.
Germany
If you visit the Germany Pavilion and didn't try a German beer, were you even there!? That said, despite Germany having a clear 'iconic' beverage of choice, there aren't any hot spots like La Cava del Tequila in Mexico or Rose and Crown Pub in the United Kingdom.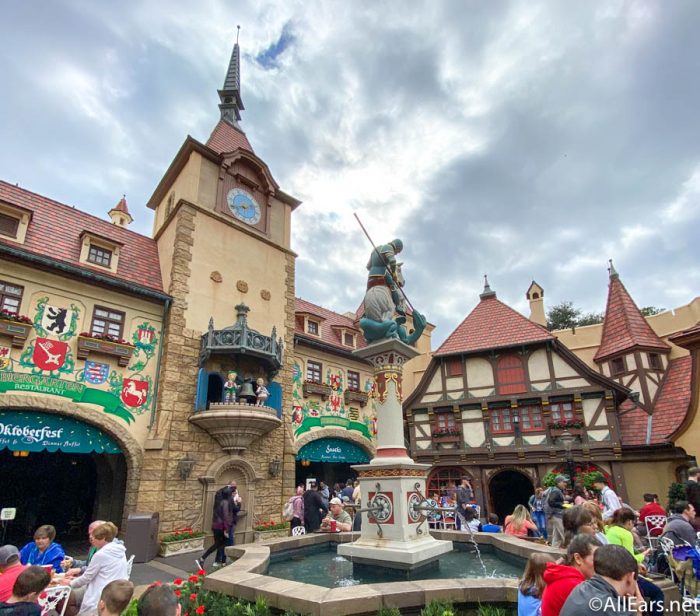 You could head to Sommerfest, the pavilion's resident Counter Service dining location, for a selection of beers that you can purchase in a souvenir stein. There are also beer carts on the outskirts of the pavilion where you can purchase beer. Be sure to pair it with a pretzel!
Italy
Our next stop in World Showcase shouldn't disappoint when it comes to finding a beverage to enjoy! The Italy Pavilion is many a world traveler's favorite spots in Epcot.
Stop by Tutto Gusto Wine Cellar for a relaxing break and indulge in some Italian wine, beer, and cocktails as well as small plates.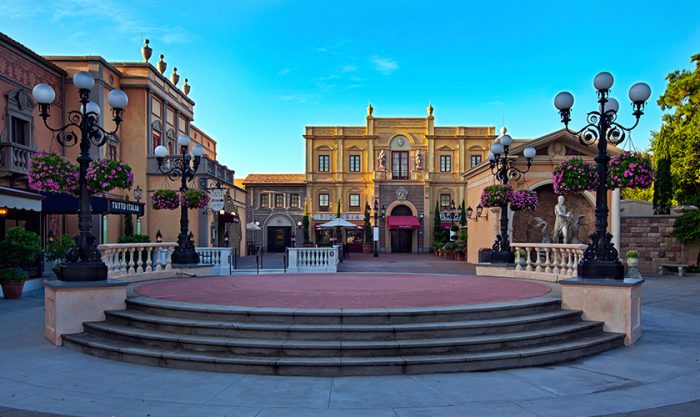 If time is short and you're looking for a more on-the-go option, Italy Donkey also features a menu full of specialty cocktails and wine.
Italy is a great spot to stop and mention the World Showcase Wine Walk!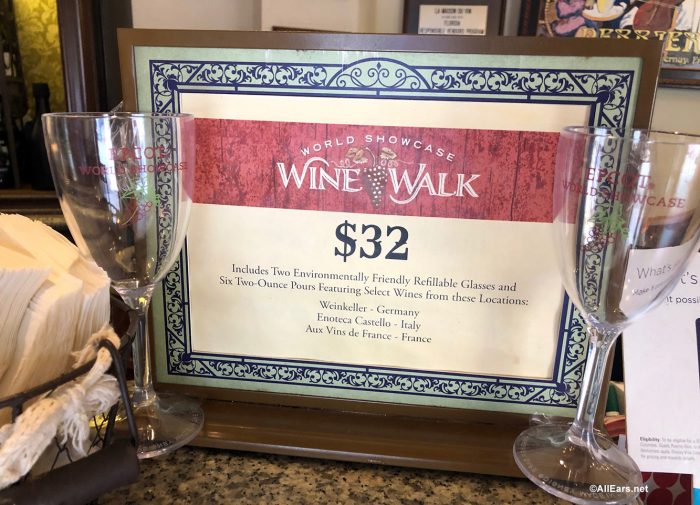 The Wine Walk includes a pass to bring to the Germany, Italy, and France pavilions, where you can take part in your own wine tasting of beverages from various locations in those countries. This is a great option if you are looking to enjoy international wine at a more relaxed pace. Be warned that the Wine Walk has not returned since the 2020 closure, but we hope it comes back soon.
The American Adventure
We've reached the mid-way point of our tour around World Showcase with our arrival at The American Adventure! We're taking this opportunity to give a shout out to the newest dining location in World Showcase as of this writing, Regal Eagle Smokehouse!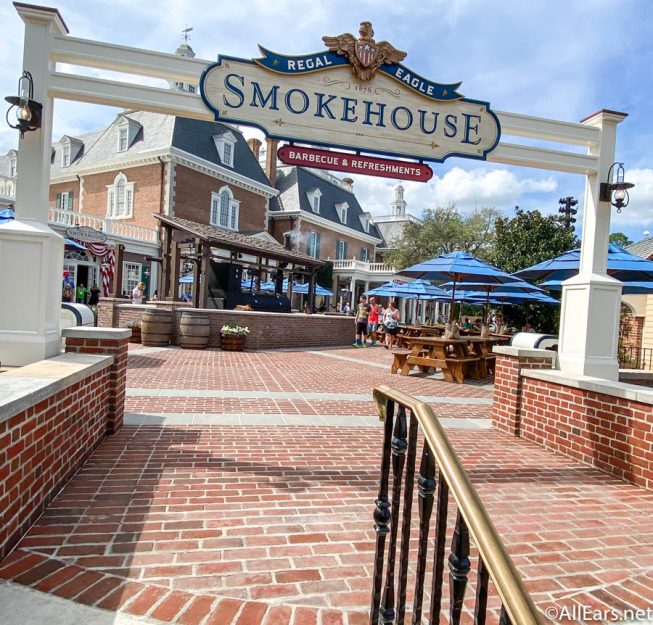 Regal Eagle opened in February of 2020 and features a menu full of tasty barbecue sandwiches, salads, and sides. It's also a great spot to grab a drink!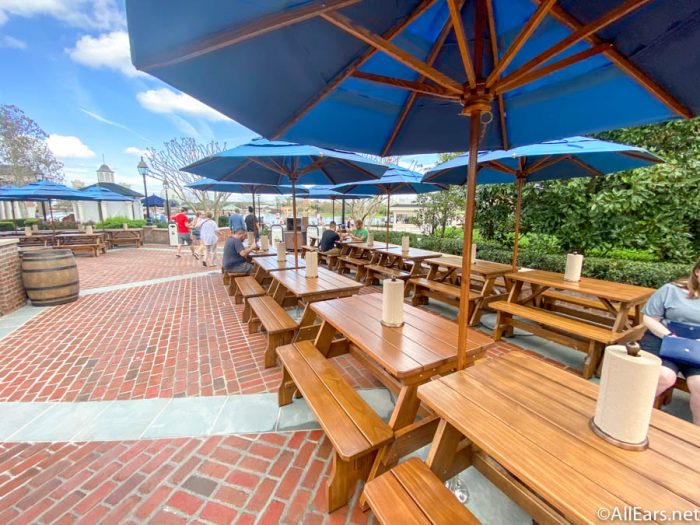 Drinks at Regal Eagle include beers, wine, cider, and cocktails including the Moonshine Cocktail and Tennessee Lemonade. Located right in the center of World Showcase, this is a great mid-way break to sit back and watch the other world travelers stroll by.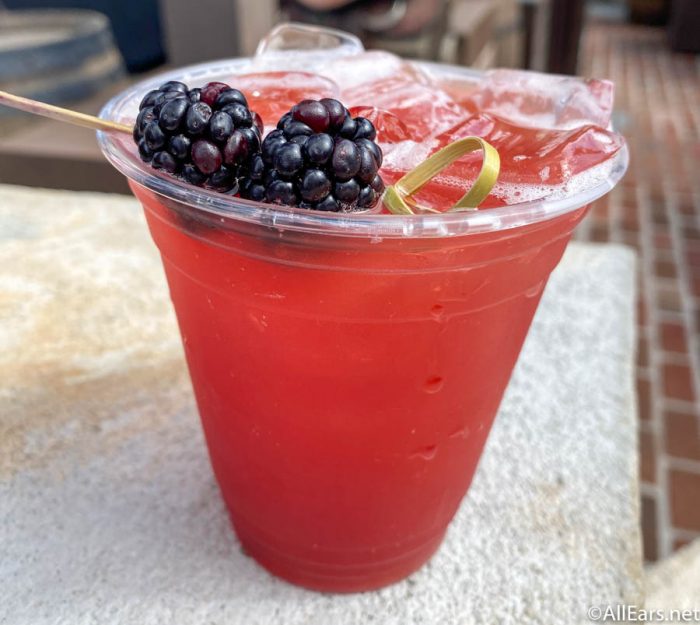 Looking for more drink options in The American Adventure? Block and Hans is a great option for a quick pit-stop right along the main walking path in World Showcase, and features a menu of American beers and ciders.
Japan
The Japan Pavilion has so much to offer! From standout restaurants like Takumi-Tei and Teppan Edo to some of the most unique shopping in all of Disney World, you could easily spend hours in this one pavilion!
If you're looking for signature Japanese beverages, look no further than Kabuki Cafe! Located right as you enter the pavilion by way of The American Adventure, Kabuki Cafe has hot and cold sake, as well as Japanese beers and plum wine.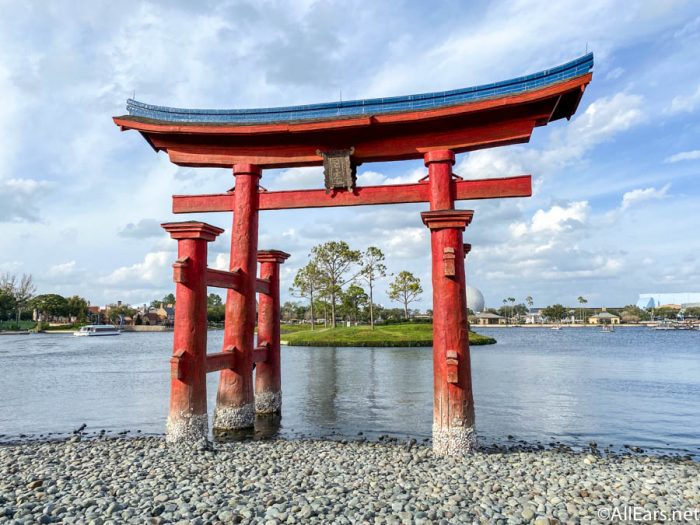 If you're looking for more elaborate specialty cocktails, Garden House has a variety to choose from, in addition to traditional beverages such as beer, wine, and sake.
Morocco
The next country in our trip around the world is Morocco! This is a truly beautiful pavilion that you'll want to carve out some time to explore!
Tangierine Cafe, a counter service dining location in the Morocco Pavilion, has a selection of wine, beer, and cocktails to choose from, including mimosas and daiquiris.
The Juice Bar has another menu filled with a variety of drinks to choose from. Sip on the Sultan's Colada, which is a mix of rum, pineapple/coconut juice and almond liqueur, or go for the Moroccarita, which is served with vodka, lemon/lime juice, and Triple Sec. Or opt for traditional beer or wine. Regardless of what you choose, the Morocco Pavilion might just become your new favorite spot in World Showcase!
France
The France Pavilion is another hot spot when it comes to alcoholic beverages. Whether you're looking for a classic glass of champagne to sip on as you window shop throughout the pavilion, or you want to truly indulge on an Ice Cream Martini at L'Artisan des Glaces.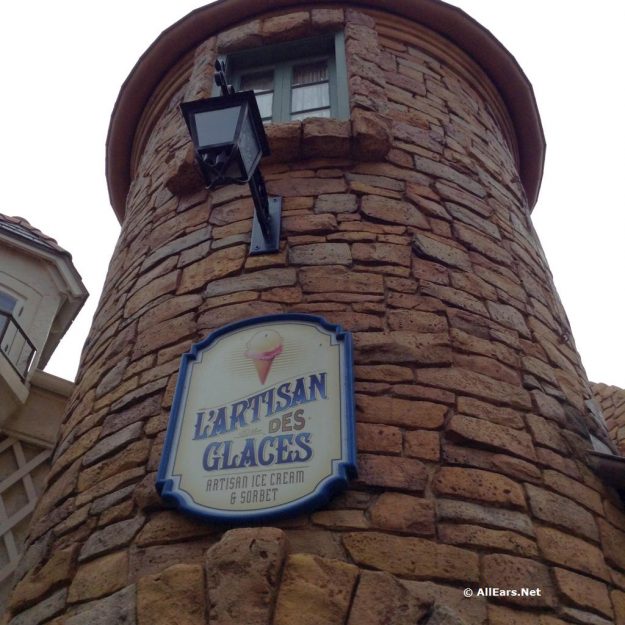 Let's elaborate for a moment on the Ice Cream Martini, which is a unique item to grab on your trip around the world if you're looking for the one-of-a-kind beverages in each country. This item features two scoops of your ice cream of choice, with a shot of either Grand Marnier, Whipped Cream Vodka, or Rum.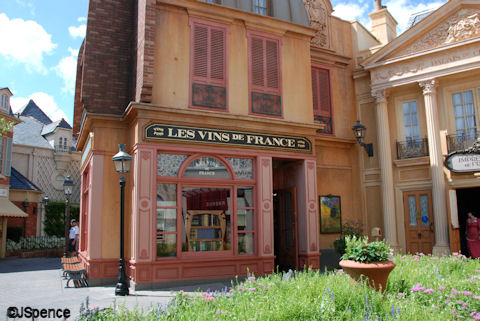 If you're looking for something a little less heavy than ice cream, the France Pavilion has many other options. Stop by Les Vins des Chefs de France for a wide selection of wines, champagne, and alcoholic slushes!
United Kingdom
Much like La Cava del Tequila is a true gem and popular drink spot in the Mexico Pavilion, such is the Rose & Crown Pub in the UK Pavilion. Always bustling with activity, you'll be hard-pressed to find a spot at the bar most days. Note that we're talking about the PUB, not the restaurant!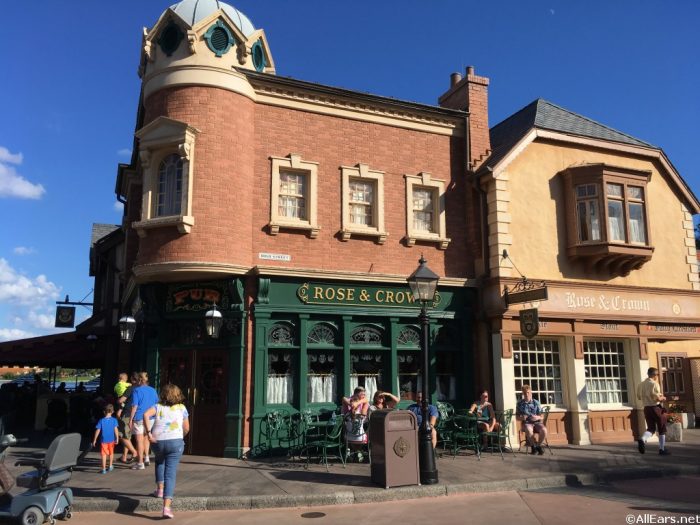 If the pub is crowded indoors, there's an outdoor kiosk called the Rose and Crown Beer Garden that you can order drinks from and sit at the many tables they have along the lagoon.
Canada
Our final stop around World Showcase is Canada! And while we don't want to end our tour on a lesser note, but after the knockout hit in the United Kingdom Pavilion, Canada rounds out World Showcase more like a lamb and less like a lion when it comes to drinks!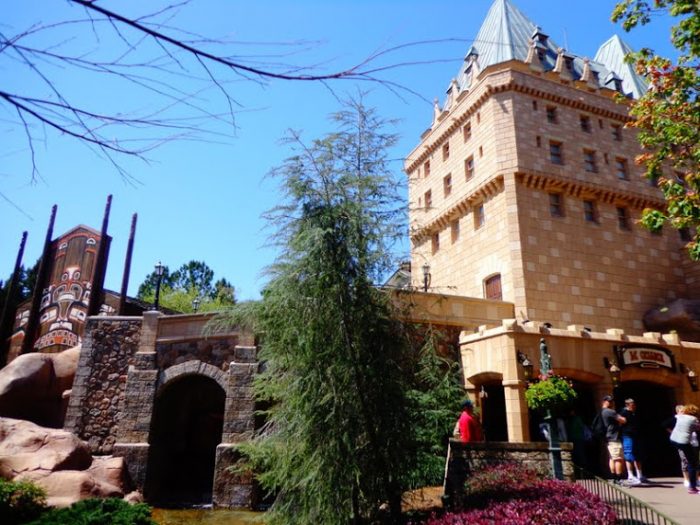 One bright spot in the Canada Pavilion is the Joffrey's Coffee and Pastry cart! Specialty cocktails often make an appearance regularly at this cart, including during the many Epcot festivals!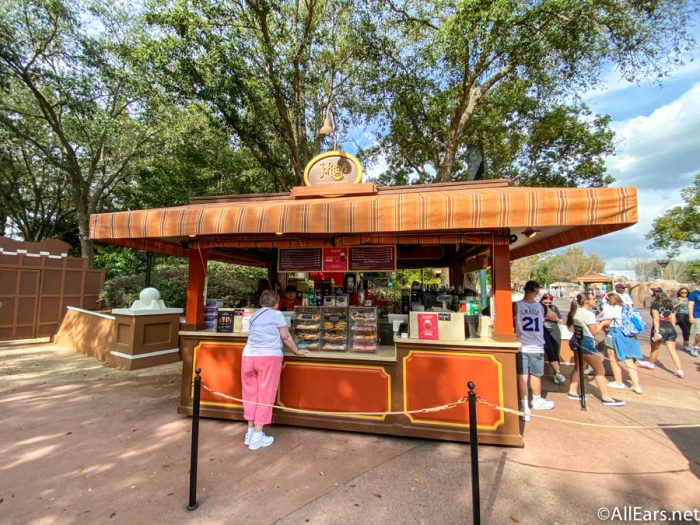 And if you happen to be in World Showcase during one of Epcot's many festivals, you're in for even MORE options when it comes to tasty beverages!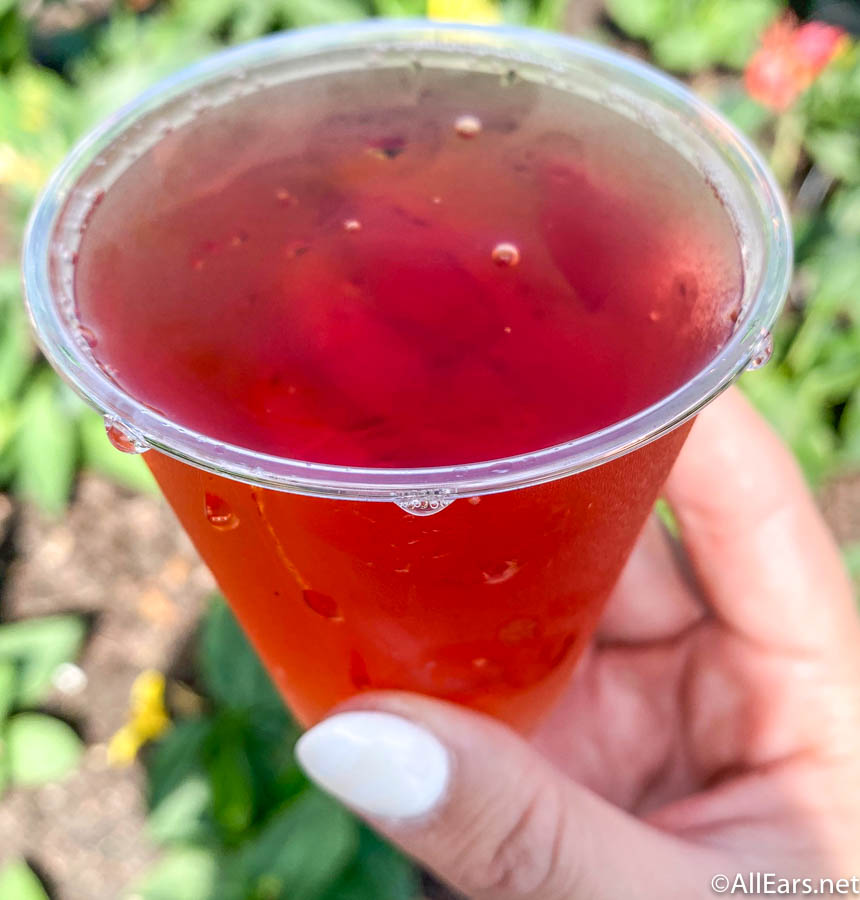 The many food booths set up around World Showcase Lagoon have special beers, wine, and cocktails that are only available during these festivals. The smaller serving sizes mean you're able to sample even more drinks at a fraction of the cost!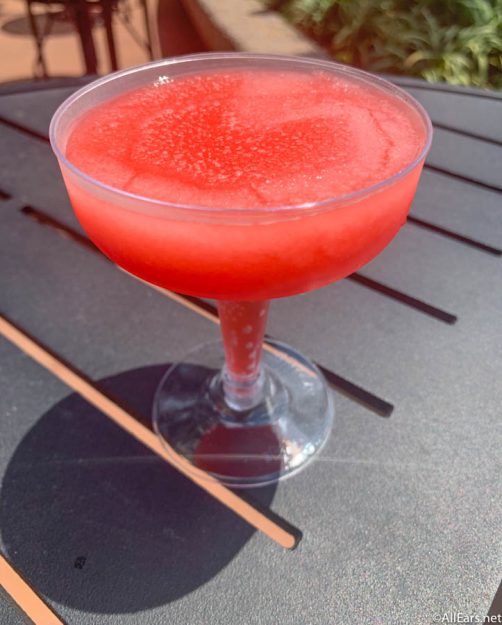 For just an idea of what the Epcot festivals offer, check out the 2022 Flower and Garden Outdoor Kitchen Menus!
And that will be it for our tour around World Showcase! Enjoy all that these countries have to offer responsibly, and report back to us what your favorite stop along the way was!
What's your favorite drink in World Showcase? Let us know in the comments!
Join the AllEars.net Newsletter to stay on top of ALL the breaking Disney News! You'll also get access to AllEars tips, reviews, trivia, and MORE! Click here to Subscribe!