Here's a fun fact about the Walt Disney Company that seems hard to believe:
Up until 1955, Disney – one of Hollywood's leading movie companies then as it is still now – didn't have a costume department.
When you think about it, the lack of a wardrobe wing at the Disney Studios made sense: Up until the early 1950s, all of the films generated by Disney were animated.
When Walt Disney decided to take his company in a different direction, first with live-action films, then into television and finally the theme park business, the need for a department dedicated exclusively to costumes [as well as props and makeup] suddenly became real.
Even then, when costumes were needed for a live-action project, Disney simply borrowed items from another studio or rented them.
Disney costuming department established in 1955
In 1955, studio production manager Bill Anderson hired Chuck Keehne to build a wardrobe department on Disney's Burbank campus. The old Shorts Building was tapped to house the upstart division.
Since the inception of the Disney costuming department, the clothing worn by actresses and actors have run the gamut, from as simple as short-sleeved T-shirts with names stitched on the front worn by members of the Mickey Mouse Club to as elaborate as Maleficent's flowing gown topped by curved horns, as worn by actress Angelina Jolie.
Indeed, the costumes worn in Disney movies range from grungy [think Johnny Depp's Captain Jack Sparrow] to elegant [Lily James' Cinderella gown in the 2015 remake of the animated classic] to whimsical [Oprah Winfrey's colorful wardrobes in A Wrinkle in Time] and just about everything in between.
Costumes aren't limited to motion pictures, either. Disney park and resort cast members come clothed in a sweeping variety of outfits, always themed to the attraction or area of the park or resort where they work.
Then there are the costumes worn by the performers in Disney's Broadway shows, television productions, the Disney Cruise Line cast and crew … even the cast members working at your local Disney Store.
And let's not forget all of the Audio-Animatronics figures sprinkled through the parks … they, too, need costumes that not only reflect a particular time period, but also must be incredibly durable, given the fact that they are in constant motion 10-15 hours on most days.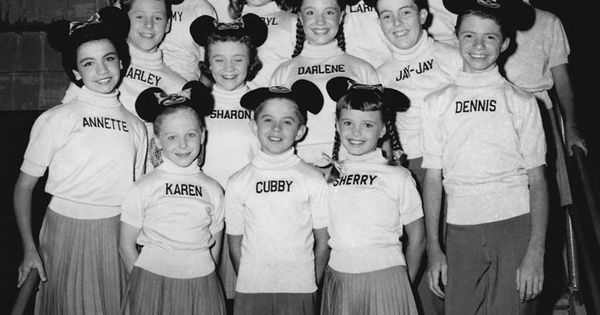 Indeed, costuming has become an integral part of the Disney culture … vital to Disney's ultimate goal of telling a story.
The Disney Editions book The Art of Disney Costuming: Heroes, Villains and Spaces Between takes a deep dive into the heretofore unexplored world of the costumes that permeate Disney's expansive world.
What we learn is that costumes aren't just set pieces, but are true works of art that embellish each character's role.
The book was authored by noted Disney historian Jeff Kurtti, with a huge assist from the staff of the Walt Disney Archives.
In fact, it was director Becky Cline and her Archives team who kicked-started the costuming project back in 2017.
"Right after the 2017 D23 Expo, Becky Cline and her team at the Walt Disney Archives, with barely a breath of rest, began to conceive this year's Archives Exhibit for Expo," Kurtti said recently.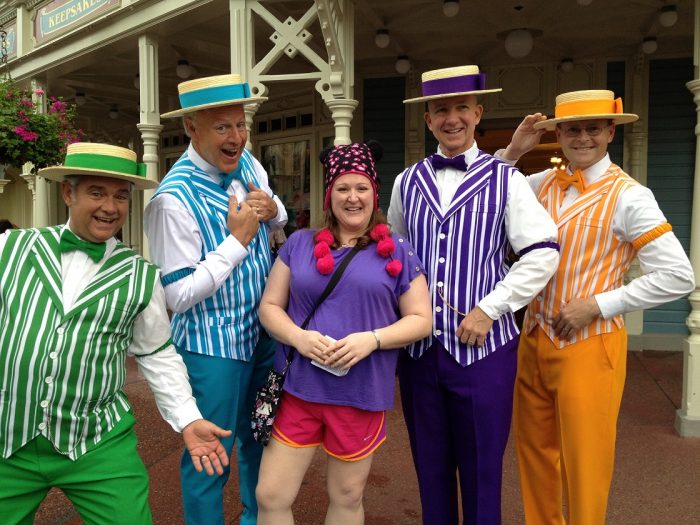 "Their showcase has become something of a cornerstone of the Expo show floor, and expectation among attendees is always high. They had wanted to do something very specific with costumes for some time, and Jennifer Eastwood, senior editor at Disney Editions, had been in contact and suggested that with the time we had before the Expo, we could create a companion book — something that hadn't been done before."
When you turn the pages of The Art of Disney Costuming, you'll find it to be wonderfully detailed, beautifully presented coffee table book … and you'll begin to realize what a monumental project it was to bring to fruition.
"The book was highly collaborative and had to be for a couple of reasons," Kurtti said. "The Archives team — and it was really a small group — had to assemble this entire project, exhibit and book, in a pretty short schedule for such an ambitious endeavor, while simultaneously doing their 'regular' Archives jobs."
According to Kurtti, the Archives' Robert Maxheimer was key to that effort.
"Robert has been involved in curation and development of several domestic and international exhibitions for the Archives and now serves as the Exhibition Manager, overseeing loans and displays as well as exhibitions.
"The costume pieces themselves fell under the supervision of Collections and Acquisitions Archivist Rick Lorentz, who has helped curate, install, and deinstall Archives exhibits from Chicago to Tokyo."
The one thing that immediately stands out in The Art of Disney Costuming are the stunning photos presented throughout the book.
"The gorgeous photography in the book was the work of Archives digital producer Holly Brobst, who specializes in the rich photographic assets of the Company, both historical assets and in creating current images," Kurtti said.
For his part, Kurtti contributed biographies and in-depth interviews with many of the leading costume designers in the industry, past and present.
He divided the book into chapters that highlight specific themes. The prologue, for instance, delves into the evolution of Disney costuming, from animation to live action.
Subsequent chapters highlight the various permutations of Cinderella and other elegant Disney princesses ["A Royal Ball"], the dastardly world of villains ["Dwelling in Darkness"] the differences between heroes and bad guys ["Spaces Between"] and lastly, the characters who step up to capture our hearts ["Living in the Light"].
I asked Kurtti – given Disney's current penchant for making live-action movies based on animated classics – what are the specific challenges designers face in creating costumes that might have been easy to draw but now must be functional on a human being [i.e., wings, horns] while still being true to the character?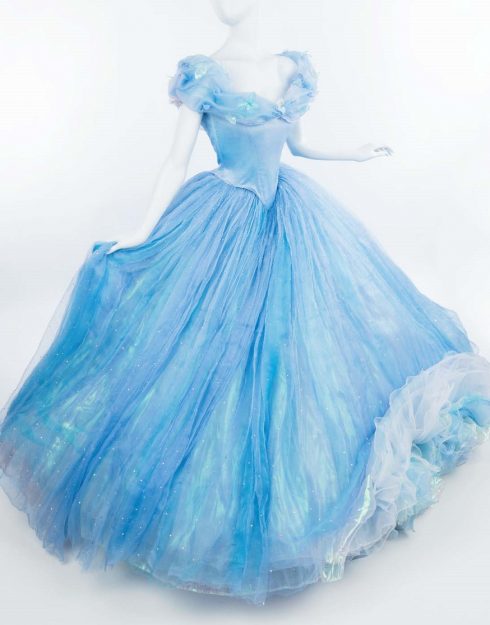 "It's never the physical demands of the costume that the designers find terribly daunting," he said. "It's typically a cultural pressure they feel. As I say in the book, 'In creating a new version of an oft-told tale, each creative mind seems to evolve the story through stages of excitement, expectation, often intimidation — and finally to inspiration and thrilling results.'
"With Disney's various film versions of Cinderella, for instance, a diverse group of designers each dealt with the individual creative and practical needs of their project, as well as the challenges of bringing a familiar and beloved tale to life yet another time."
Kurtti quoted designer Sandy Powell, who worked on the lead character's wardrobe for the 2015 live-action version of Cinderella: "The images from the animation are so iconic they are ingrained in our memory."
Ms. Powell watched the animated film before starting her own designs, initially out of curiosity, but not necessarily as inspiration. She admits that once she started designing, she noticed definite similarities, which actually helped balance iconography with originality.
"I was kind of doing a 1940s, 1950s version of the nineteenth century," she added.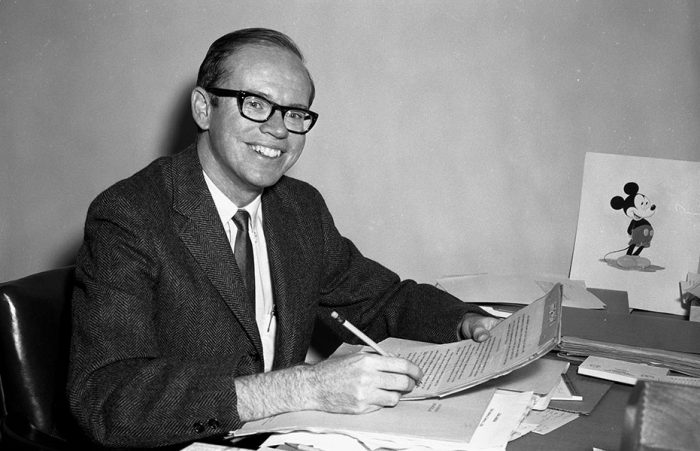 Kurtti dedicates the book to Dave Smith, the founder of the Walt Disney Archives who passed away earlier this year.
"I owe much of my Disney career to Dave Smith," Kurtti said. "I met Dave when I was 17 years old, and throughout my career he offered the great benefit of his guidance, support, insight, and constant encouragement.
"As I say in the dedication, Dave was not only a Disney Legend, but a friend, mentor, and champion of scholarship; in addition to all of that he gave me a wonderful perspective on the ideas of history/legacy, preservation, research, and documentary communication and storytelling that have deeply influenced me, personally and professionally.
"Dave was truly unique, and he treasured his protégées as much as they valued his mentorship."
Join the AllEars.net Newsletter to stay on top of ALL the breaking Disney News! You'll also get access to AllEars tips, reviews, trivia, and MORE! Click here to Subscribe!

What is your favorite Disney costume? Let us know in the comments.