In the pantheon of Disney villains and spooky characters, Oogie Boogie of Nightmare Before Christmas fame is particularly creeptacular. And we love him for it! Now, as has been the case in Halloweens past, Oogie Boogie is available as a popcorn bucket!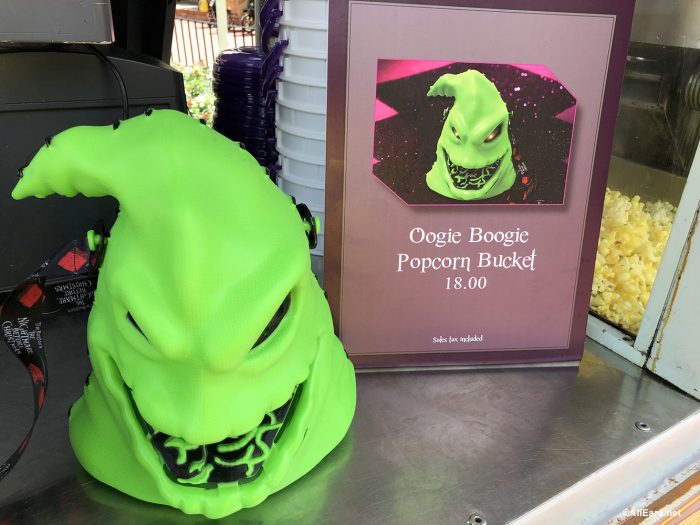 Yeah, this time, it's just his head, and that might make this the spookiest iteration of Oogie Boogie yet! We found this popcorn bucket at Liberty Square's Popcorn Cart in Magic Kingdom, but be on the lookout: he may creep into other locations in the Parks!
Of special note — in addition to THAT STARE — are the worms and bugs inside his black and gaping mouth. And those eyes: they light up! (In years past, his full body lit up, so this may not be as bright an effect; still: glowing eyes!)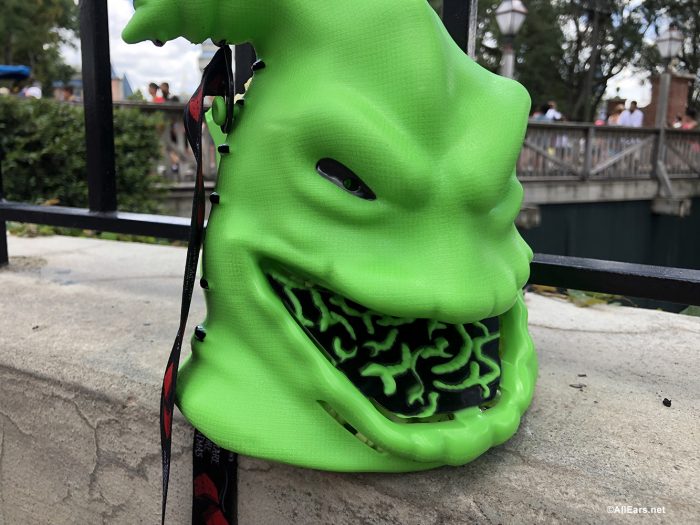 And the back of his head opens up to insert the popcorn, so bonus points for eating Oogie Boogie's buttery brains! 😉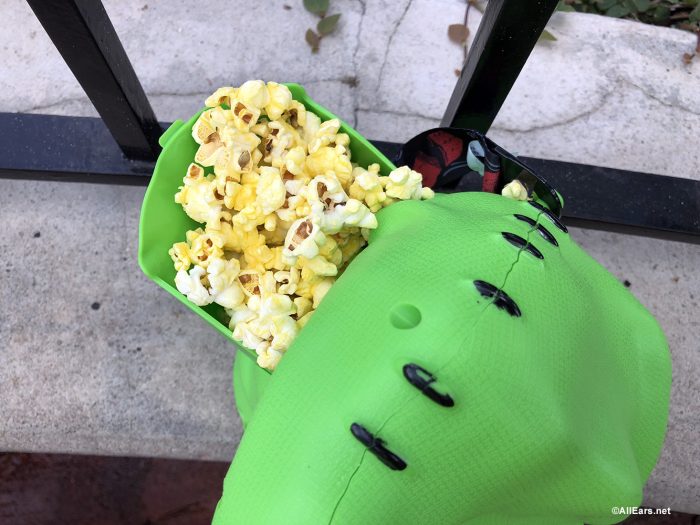 Boo! It's scary season in the Disney Parks, and we're excited for all of it!
Will you collect Oogie Boogie's popcorn bucket this year? Let us know what you think in the comments! 
Need more Disney World dining news? Check out these recent posts!