Happy Halloween (in two months…)! At Walt Disney World's Resorts, Halloween Refillable Mugs have started to appear on shelves, and the design is something special!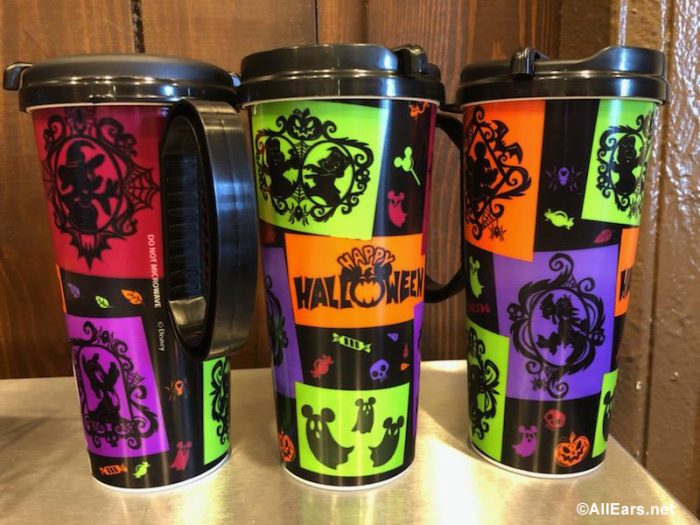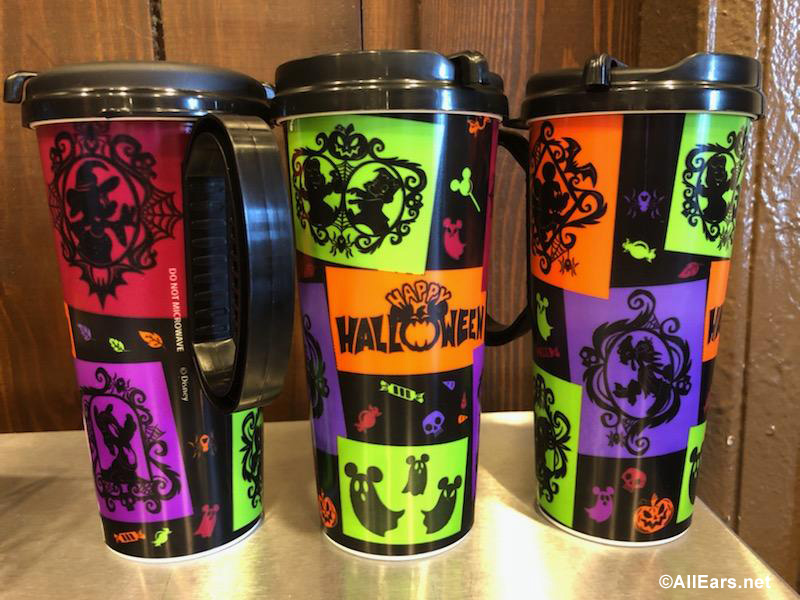 The mugs feature silhouettes of some classic characters on color-block backgrounds. We saw Minnie Mouse, Pluto, and a Mickey Ghost among others!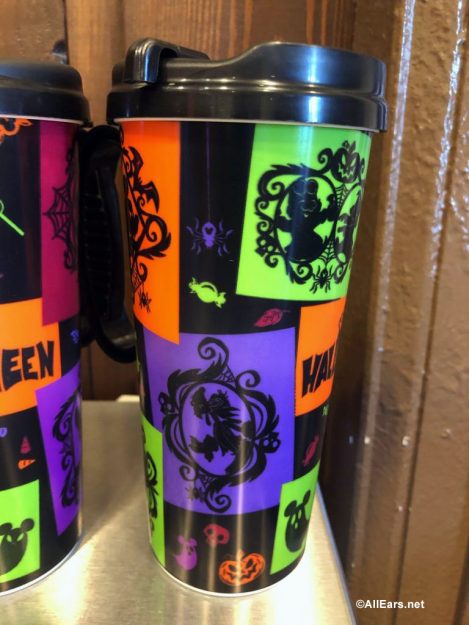 In addition to the characters, there are fall leaves, Mickey lollipops, spiders, and candies filling in the space.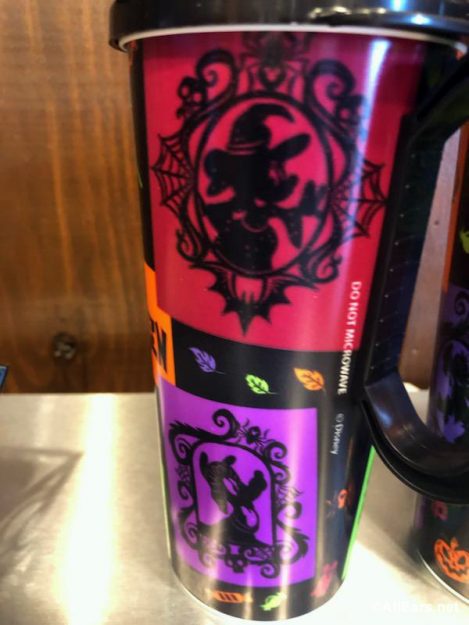 If it's possible to have too many Refillable Mugs, don't tell us. We spotted the Halloween Refillable Mugs at Coronado Springs, but we expect they'll be available at Resorts across Walt Disney World this season.
Do you collect Refillable Mugs? Let us know how many you've accumulated over the years! 
Want to know more about Disney World's Rapid Refillable Mugs? Click here!
Read more about what's happening for Halloween here!