Shopping is an essential part of any Disney vacation… and since I visit SO often it's really great that Disney is constantly releasing new merchandise on both coasts. Yeah, I'm always looking for new ways to spend my money! Ha!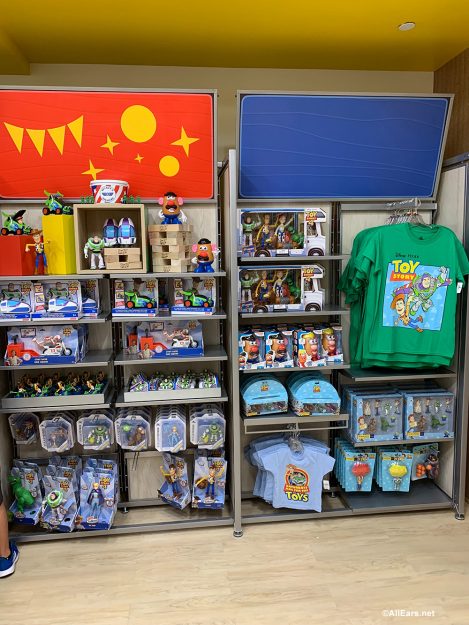 Lately, Disney has introduced a few new items that I really can't wait to get my hands on because they're SO cute.
1. A Pair of New Designer Ears
A few weeks ago, Disney announced that they would be bringing new designer ears to the parks. These ears will feature designs from celebrities, artists, and Imagineers and will be released on a schedule throughout the next year. Last week the first pair, created by HARVEY'S, was released and they're literal perfection. I love the design and they're so well made. The stars and stripes are perfect for the upcoming 4th of July holiday, and I can't get over how precious Mickey and Minnie look in their America gear. To see the full Mickey Americana HARVEY'S line — click here!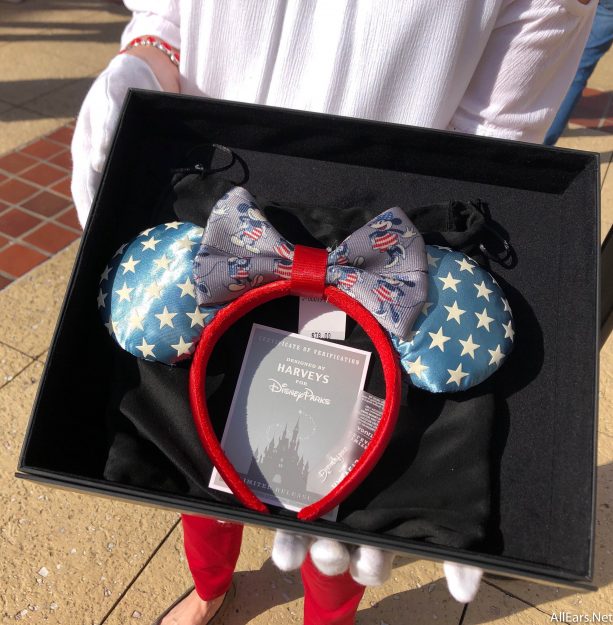 Now, these ears are a little pricey, but they're really unique and well made, so I really think that I'm going to splurge and spend the $78 to get myself a pair.
I honestly can't wait for some of the others that will be making their way to the parks, too. I'm particularly excited to buy a pair of the Vera Wang wedding ears and the COACH ears! (Click here to see a few more of the designs and to see the release dates.)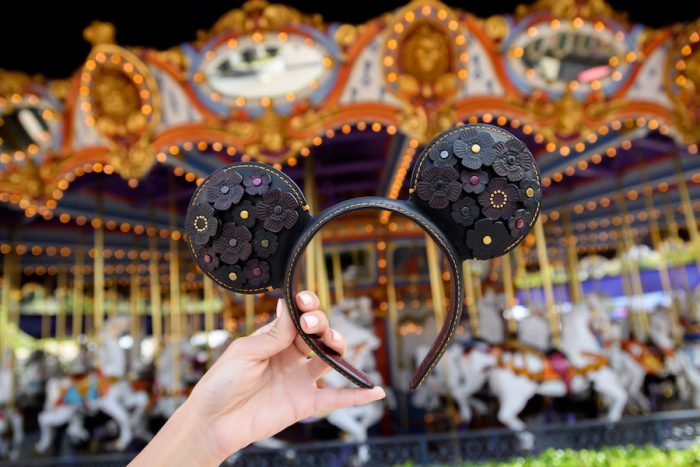 2. New Tiki Room Rain Gear
Some of the cutest new rain gear was released in the parks recently and my obsession with the Tiki Room items won't seem to disappear. I guess I need to make a trip to get all of it before it's gone.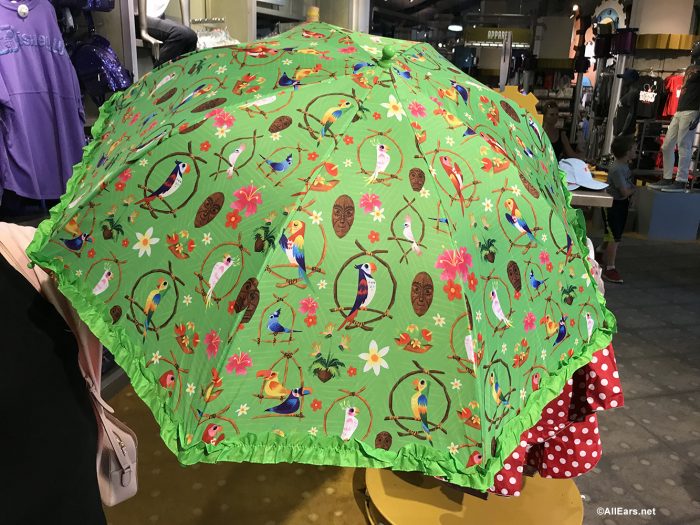 The bright green color is so fun and the pattern just makes me happy. I mean, now I can walk around on a rainy park day with José, Michael, Pierre, and Fritz. The umbrella is $39.99 and the rain jacket is $49.99. I think these blow the standard "emergency" ponchos and umbrellas out of the water. Don't you?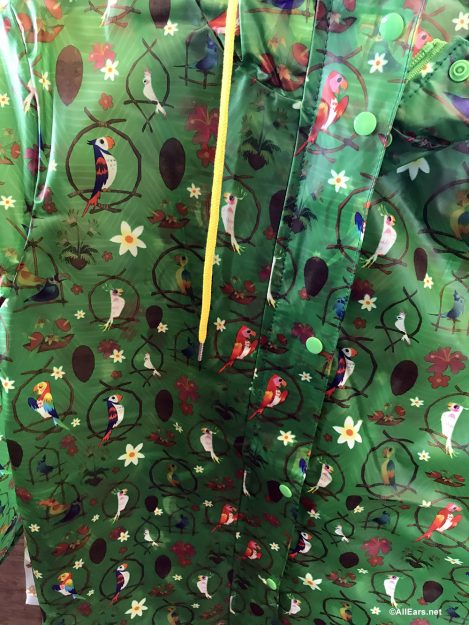 These items were just part of a larger collection of new rain gear that was released recently. Check out the entire line — here! 
3. A Customizable Droid from Droid Depot in Star Wars: Galaxy's Edge
Star Wars: Galaxy's Edge is now officially open in Disneyland. When we explored the entire land, we found that customizing a droid was one of the coolest experiences that the land has to offer.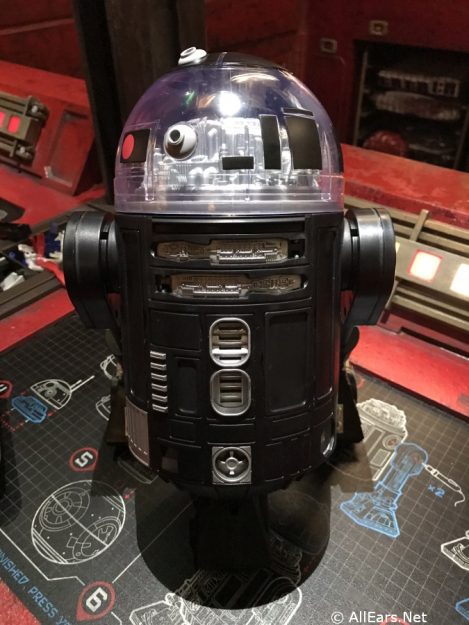 I cannot wait to create my very own. From customizing everything right down to the personality of my droid, I will practically be throwing my money at the Cast Member the next time I visit Galaxy's Edge.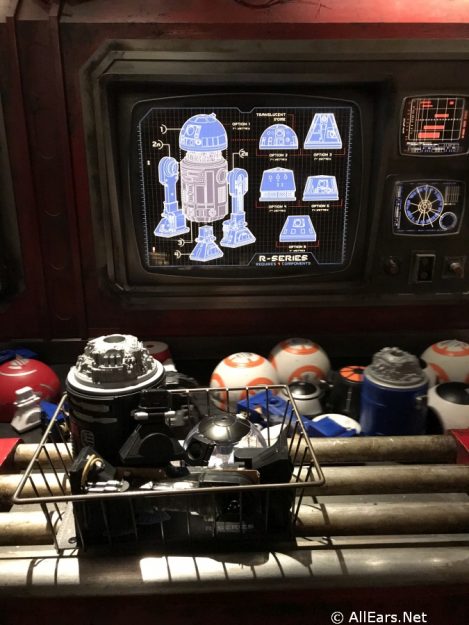 From looking at the blueprint to picking the pieces from a conveyer belt, this experience was one of our favorites at Galaxy's Edge in Disneyland. Find out all about our droid and how we built him — here! 
4. A Villains After Hours Exclusive Tumbler
Villains After Hours Events have begun. This new hard-ticketed event allows guests to experience Magic Kingdom in an all-new way as Maleficent in dragon form moves freely throughout the park. The event will also include a new show, shorter lines for your favorite attractions, and specialty food and beverage options. Click here to learn more about the new Villains After Hours Event.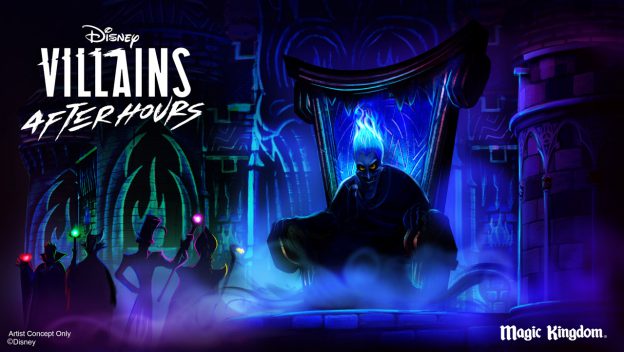 What I can't wait for is the event-exclusive merchandise. I am particularly fond of the Hades tumbler that will be sold at the event. There are also a ton of super spooky-fun t-shirts, mugs, ears, dresses, and hats. View all of the merchandise here!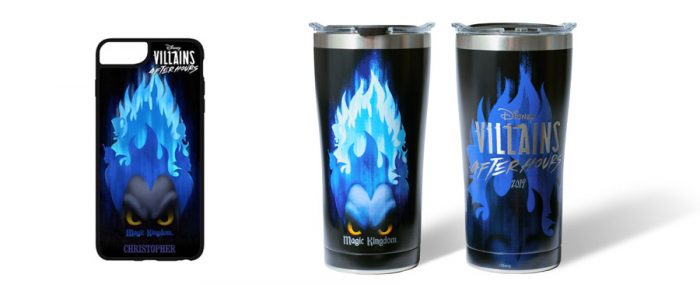 5. Toy Story 4 Merch…Especially the New Forky Mug!
The new Toy Story film is making its way to theatres on June 21. Check out the latest trailer here! To get guests even more excited, Disney has been releasing new Toy Story-themed merchandise throughout the parks. So much of it is SO cute… but I really think I need to have the Forky mug.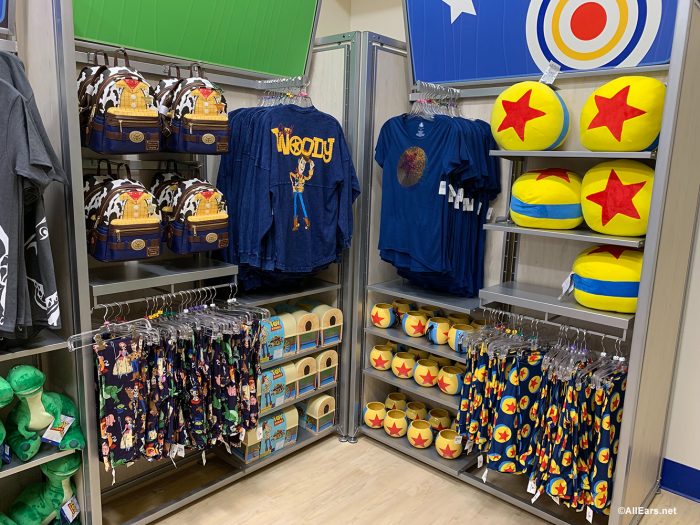 This features a Forky stirrer in a Pizza Planet mug!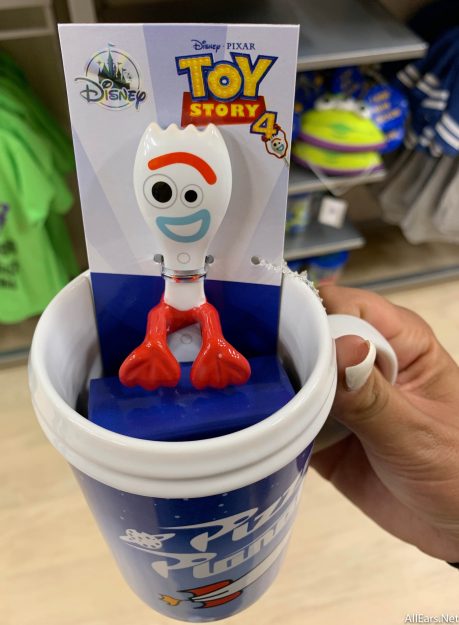 Disney has even created a new Toy Story pop-up shop in Toy Story Land at Disney's Hollywood Studios! Check out the new location — here! 
6. An Aladdin-themed Dooney & Bourke Bag
A whole new line of Aladdin-themed Dooney and Bourke bags were released this week. I love the print and how it focuses on a few of my favorite characters like Genie and Jasmine.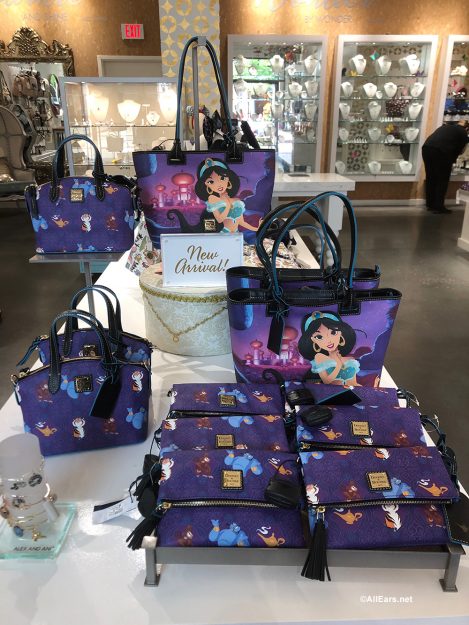 I'm pretty tempted to buy the foldover version because it's not only the cheapest of the three at $178, but it also happens to be what I consider the perfect sized park essentials bag.
Learn more about the new collection — here! 
7. An Imagination Pink Spirit Jersey
A new color-trend called Imagination Pink is making its way to the parks on June 15 and I cannot wait to get a spirit jersey in this color.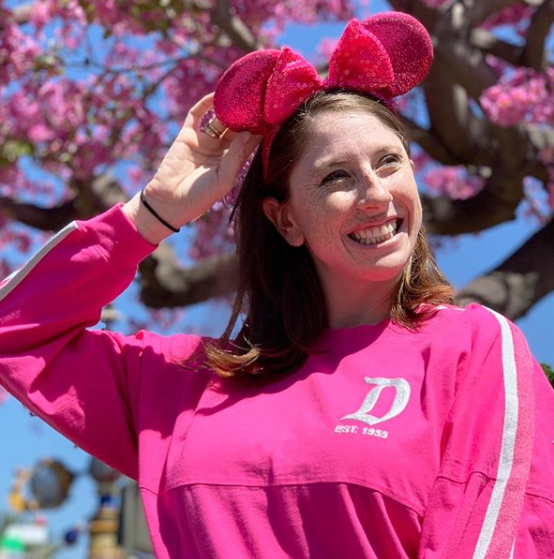 It's rather bright, but I think it's a really fun color for the summer. Read all about the new spirit jersey along with a new pair of Minnie ears that I'm swooning over — here! 
Which souvenir is your favorite? Let us know in the comments below! 
Do You Love to Shop at Disney? Check out the Latest Cool Merch Here!
Click below to subscribe to the AllEars® newsletter so you don't miss any of the latest Disney news!