Bottom line: As of the first week of October it's going to cost you more money to eat at a Disney theme park.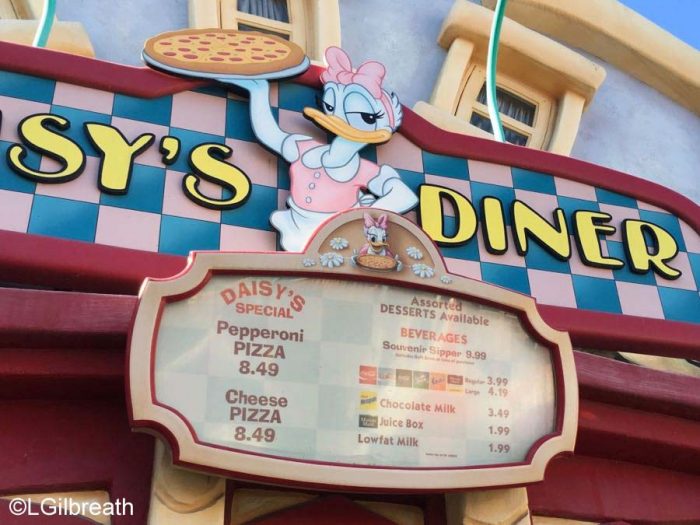 By now you've probably seen the reports of price increases for food and beverage at Disneyland and Walt Disney World.  I wandered around Disneyland and Disney California Adventure on Friday, and compared many of the menu prices for counter service and quick service locations to those we have posted on AllEars® from August and September.  (I did not visit table service restaurants in the parks.)
I'm not going to go through each menu here, but these are my general impressions:
Beverages were the big one.  The price of a regular-sized drink went from $3.59 to $3.99, and a large from $3.99 to $4.19 (ooh, only 20 cents – such a bargain.  Not.)  The price of a bottle of water had the biggest increase: from $3.49 to $3.99.  That's ridiculous.  The price of a bottle of chocolate milk  went up to $3.49.  Seriously… a bottle of chocolate milk costs LESS than a bottle of water????  (A reminder: bring your own water bottle – I recommend one with a wide mouth – and fill it for free at any drinking fountain.  You can also walk up to many counter service locations and get a small cup of ice water for free, without buying anything else.  In these days of "no lids", just pour it into your water bottle.)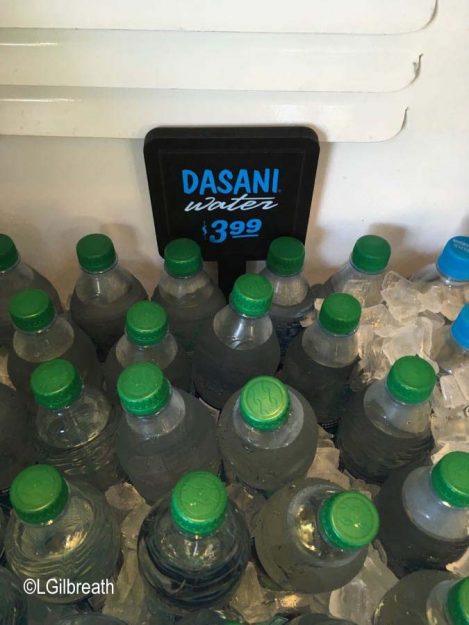 Burger prices are up $0.50.  In fact, just about anything containing beef is up $0.50, so hot dogs have also increased in price anywhere from $0.20-$0.50.
Slices of pizza will cost you an additional $0.50.
All of the skewers at Bengal BBQ went up $0.50.  The prices here have held steady for a long time, so this one was probably overdue.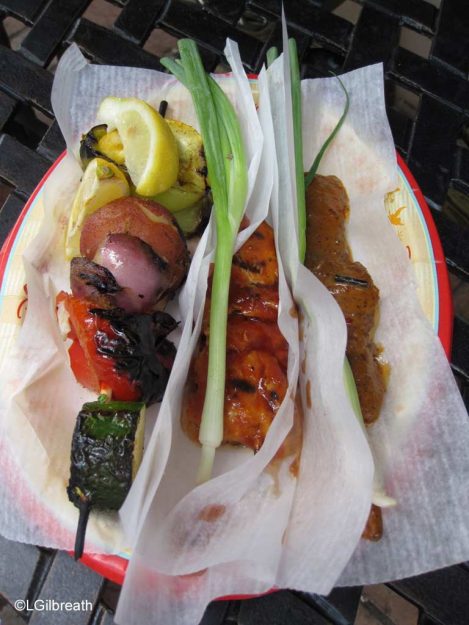 The prices for most kids meals that contain chicken or beef are up $0.50 or $1.00.  That puts most counter service kids meals at $7.99 now (up from $6.99).  The prices for the "Uncrustables" and the "Power Packs" are unchanged ($5.99), as are the prices for the Toddler meals ($4.49).
If you want to cool off with an ice cream cone you'll pay an extra $0.40-$0.70.  Surprisingly, the prices for ice cream sundaes did not increase, but anything in a cone is higher.
And for all you Dole Whip fans: a cup is $0.70 more and a float is $0.50 more.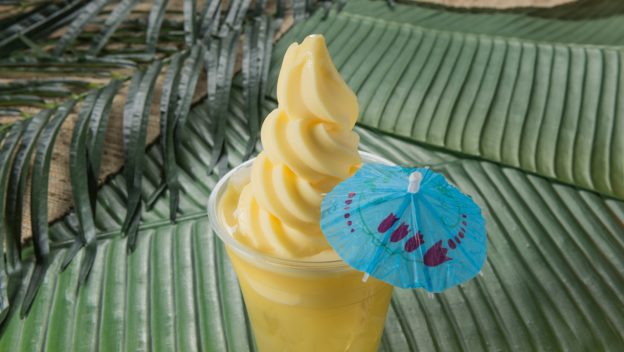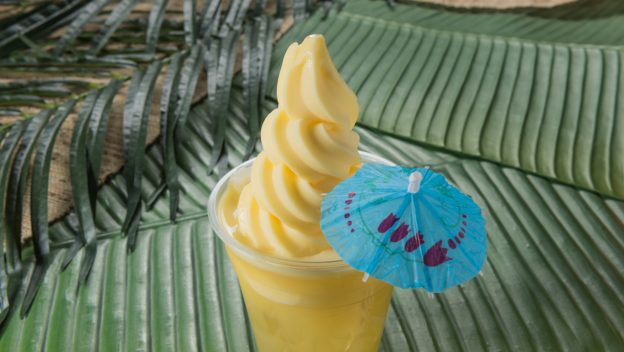 Ice cream novelties such as Mickey Bars, frozen lemonade and strawberry bars, etc. are up $0.30-$0.50.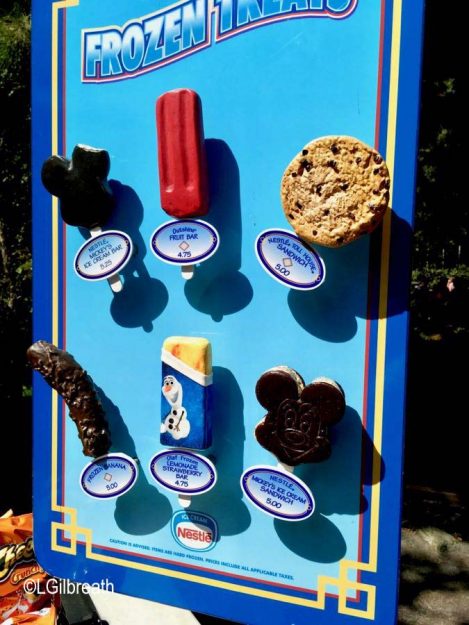 A bag of chips went up $0.30 to $3.49, and pretzels are up $0.20.  Popcorn and churro prices also increased – my impression is about $0.50, but I'm not sure about that.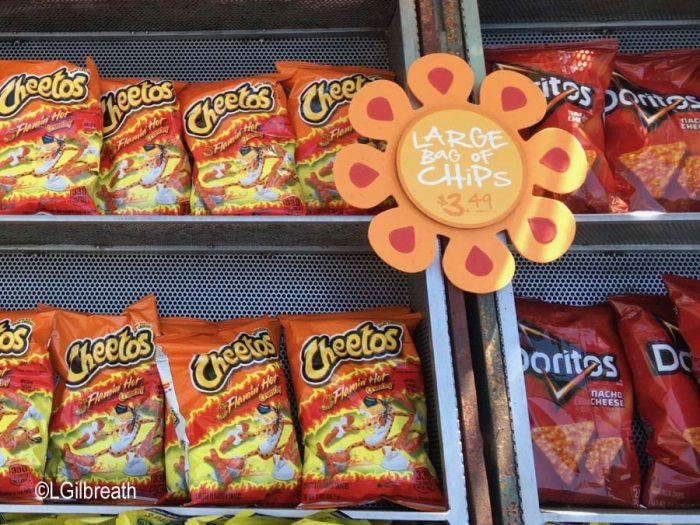 There are items that have not increased in price – at least not yet.  Hot beverage prices are unchanged – still $2.99 for coffee, tea, or cocoa, with the prices at the various Starbucks locations also holding steady.  The cost of most salad and chicken entrees did not increase.  That was a surprise, as I'm used to seeing them get a regular $0.25 or $0.50 bump in price.
Also surprising: little change in the price of alcoholic beverages.  Most were unchanged.  The only place I saw big changes was Sonoma Terrace in Disney California Adventure, where beer prices increased by as much as $1.75!
For now, I found two places where beverage prices have not increased: The Coffee House at the Disneyland Hotel, and Grizzly Peak Refreshments in Disney California Adventure.  The latter has three Coke Freestyle machines, meaning a lot more beverage choices.  As of October 5, a regular drink was still $3.59 and a large $4.19; Dasani water was $3.49.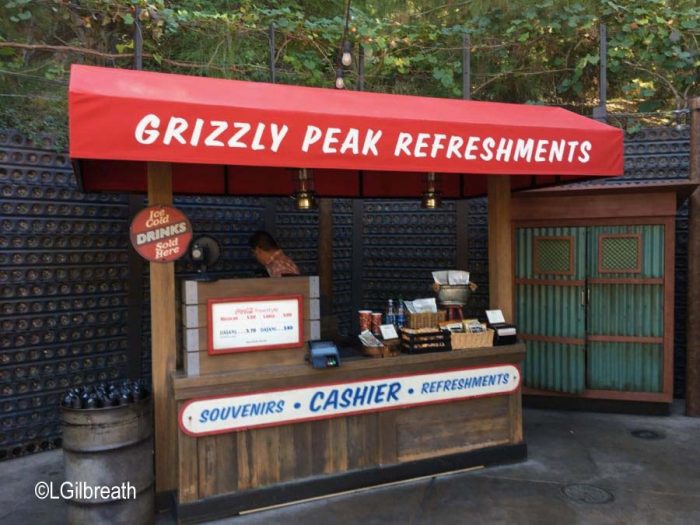 What do you think about these price increases?  Is this going to change the way that you dine when visiting the Disneyland Resort?  Do you have any tips to share with other readers?  Please leave a comment below and tell us what you think.
Also, remember that you can always leave dining reviews for Disneyland restaurants, or see other readers' opinions, in our Rate and Review section.