Let there be great rejoicing throughout the sandwich realm!  The Earl of Sandwich has reopened in Disneyland's Downtown Disney District.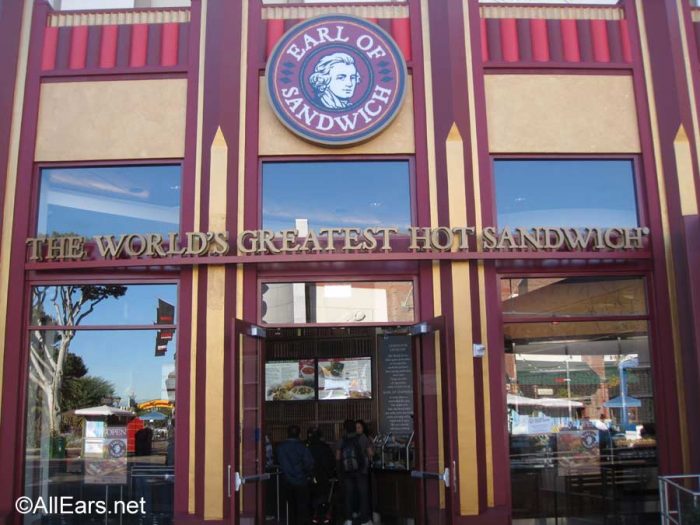 With the new Disneyland Resort hotel project on hold, the Earl of Sandwich restaurant has reopened in its former Downtown Disney location.  This was certainly one of my favorites, and of all of the places that closed in preparation for the new hotel, this is really the only one that I missed.  It's great to see John Montagu presiding over his Sandwich domain again.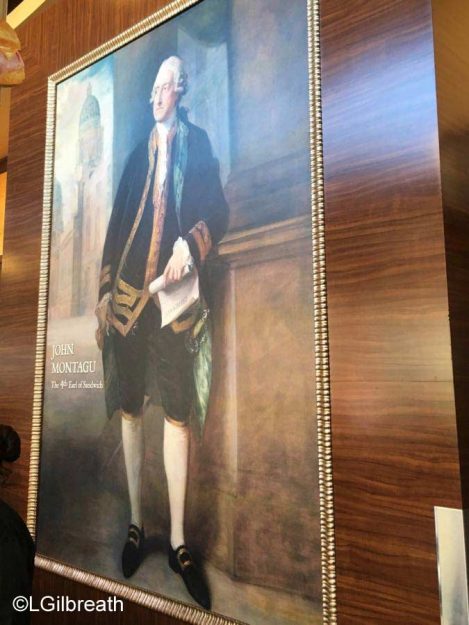 There were a number of people enjoying their sandwiches on the covered patio when I was there on Friday afternoon. The menu hasn't really changed, though some of the prices went up – all of the breakfast sandwiches are $5.99 now, up from the $4.99-$5.59 range.  Still, the most expensive items on the menu are only $7.99.  I don't think there's any other restaurant at Disneyland that can make that claim.
At this point no one seems to know how long it will be open – the employees hope that it will be for a long time, but no one is saying anything more than "a limited time."
What I'm saying is: "Hello, Holiday Turkey Sandwich!"
Now that you know my favorite sandwich, what's yours?  Would you like to see some of the other Downtown Disney locations reopen?