The east side of the World of Disney store in Disneyland's Downtown Disney District opened last week.  The renovations in this area, part of the extensive renovation project taking place at World of Disney Stores in both Orlando and Anaheim, seem to be complete.
The entrance already has a different, more contemporary look.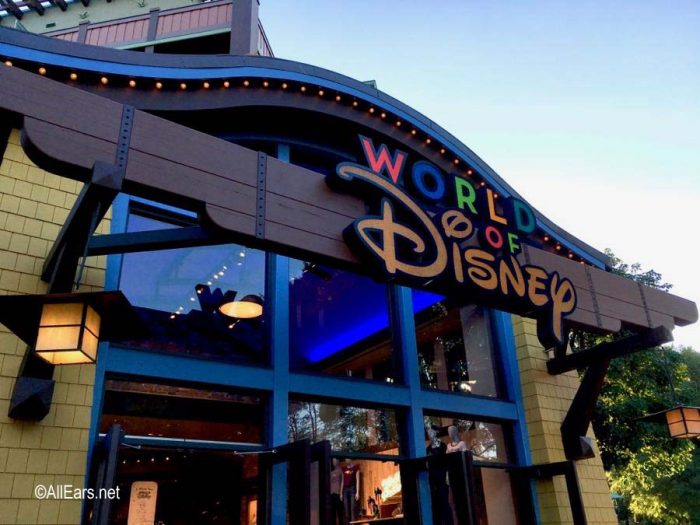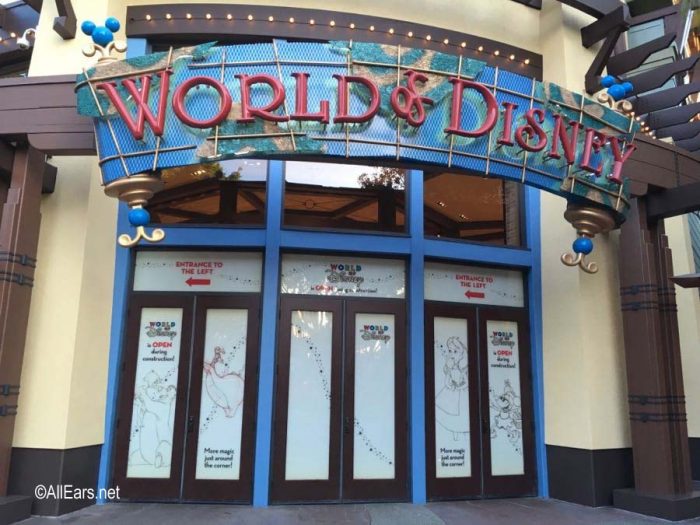 Apparel displays are placed just inside the entrance and along both walls.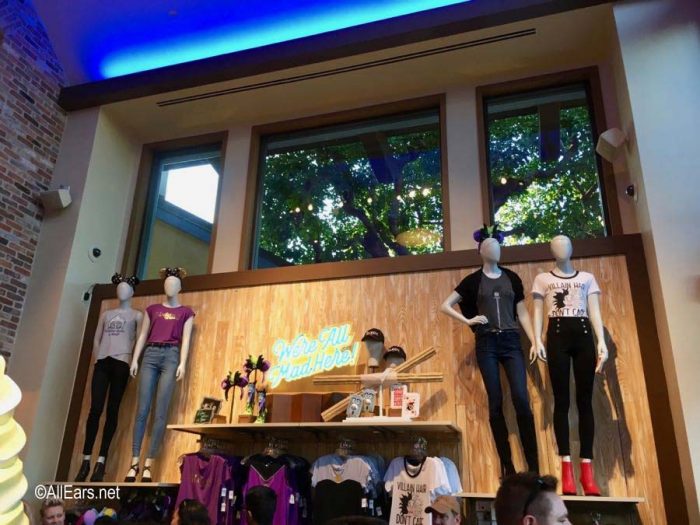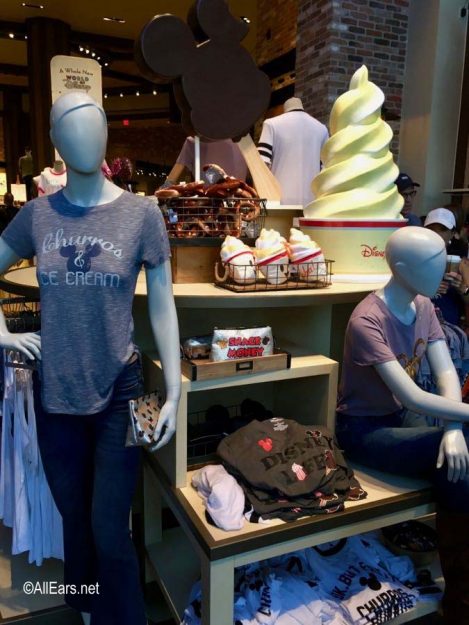 Moving further inside the store: there's a new animated display on the wall.  It depicts a day at Sleeping Beauty Castle, from dawn to dark, culminating in a fireworks display.  The sequence takes about 45 seconds.
This side of the store contains apparel and accessories – the center and west end of the store, which contain everything else, are still closed.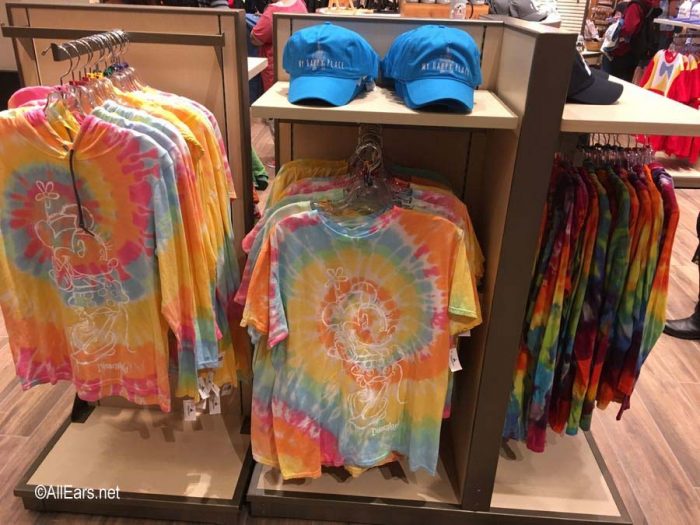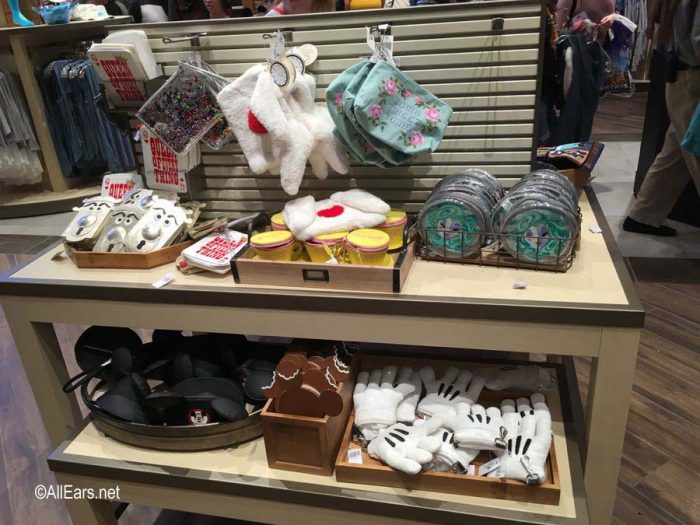 Checkout stands with multiple cashiers are centralized in each part of the store; only one set is currently available.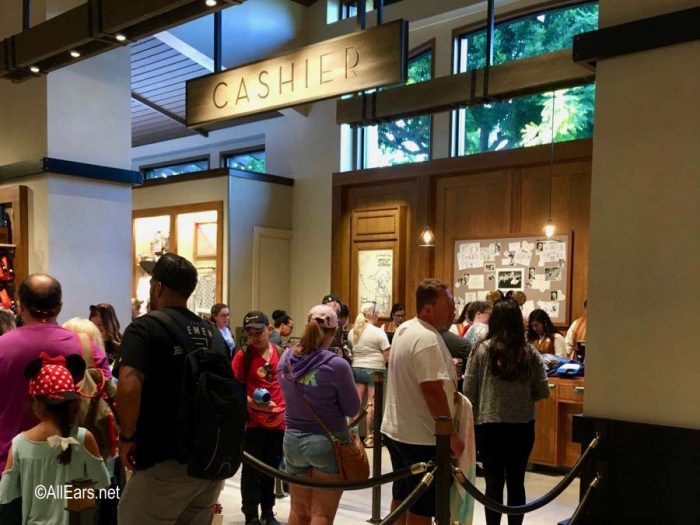 The Princess area of the store acknowledges the current Dream Big, Princess initiative, inspiring kids to "to realize their full potential and dream big." More information on "Dream Big" is available on the website.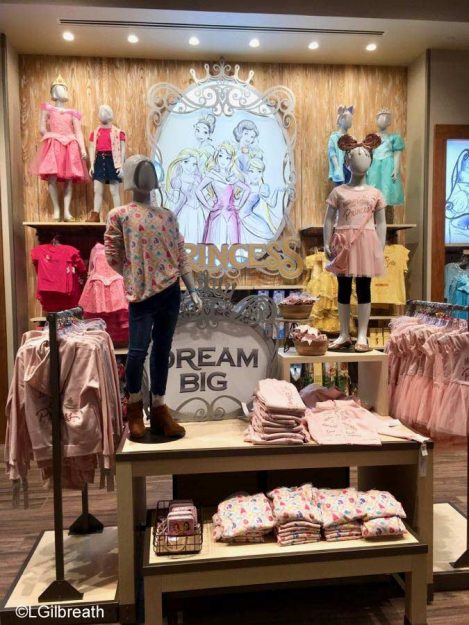 The grand opening of the World of Disney store is scheduled for later in October.
Does this look like a more interesting shopping environment to you?  Are you looking forward to the unveiling of the new store in its entirety?