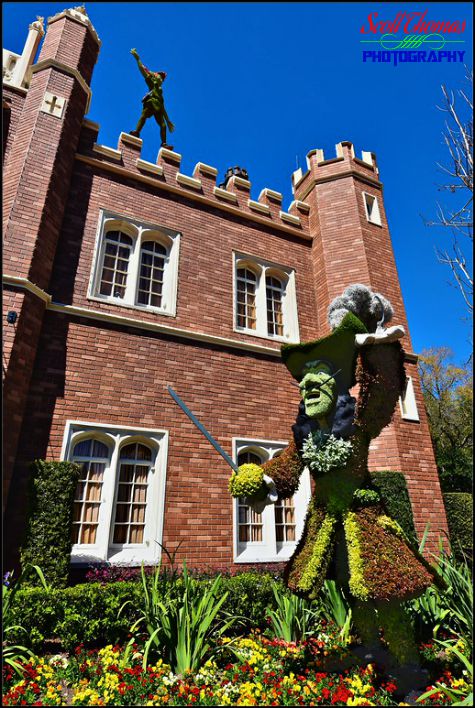 Peter Pan overlooks Captain Hook in United Kingdom pavilion topiaries.
Nikon D750/16-35VR, 1/125s, f/16, ISO 220, EV 0, 22mm Focal Length.
I ask you, what could be more Spring than the topiaries seen during Epcot's Annual Flower and Garden Festival? All of Disney's favorite characters literally spring to life in carefully groomed trees, shrubs and subshrubs as was the case for Peter Pan and Captain Hook back in 2016 at the United Kingdom pavilion.