by Guest Blogger Sally Jacka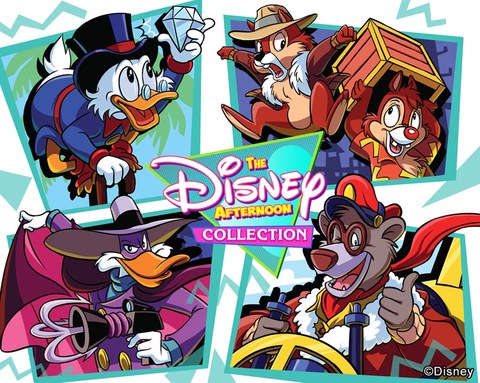 Like most children of the late '80s/early '90s, the Disney Afternoon was a huge part of my childhood. I'd race home from school every day to watch my favorite cartoons in a convenient block of television featuring songs that I can still sing to this day. I was pretty obsessed! Despite that, I still managed to clock an embarrassingly short amount of time to die while previewing this game at WonderCon. (I got an awesome slap bracelet out of that experience, so there was an upside.)
[Screenshots and video provided by Capcom.]
.@WonderCon If you finish your homework, we have a treat for you! #Wondercon2017 pic.twitter.com/rr2LwuHTad

— Capcom-Unity (@Capcom_Unity) March 31, 2017
Regardless, I'm up for the task and it's time to step right up and come on in, here's where the fun begins… see what I did there? Let's just get to the review.
The Disney Afternoon Collection is here to tap into all the nostalgia we're harboring for the simpler times of childhood. This "brand new" offering features 6 classic games in a sleek collected format.
The games are in 1080p HD which I'm not sure really matters when everything is in 8-bit. This could also just be one of those things I don't understand because I'm an old lady and don't care if my media is in high definition or not. My husband, who I made play these games when I got angry because I kept dying and who is very much about resolutions, also says that this isn't a huge deal. You are also able to customize your screen some with game-specific frames, different aspect ratios, and filters that mimic old television screens, in case you feel like taking the nostalgia of playing these games to the next level.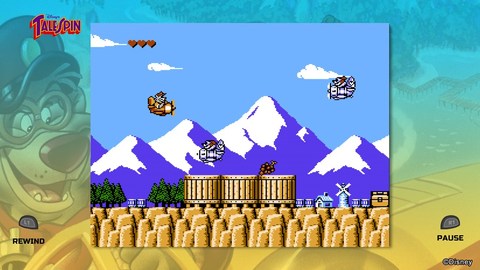 The biggest addition to The Disney Afternoon Collection is the "Rewind" feature. This button is a godsend! At WonderCon, the Capcom rep at the booth told me they added it because people don't remember how hard these games actually are. There is literally no way I would have gotten through more than three minutes of these games without it. Though it feels a little like cheating, it's a great option for those of us who want to re-experience these games without the insane frustration of having to start all the way at the beginning of a level after death. That still happens, but it's a little less frustrating when you get the hang of rewind and learn you can cheat death! The only drawback to this feature is in the Chip 'n Dale two-player mode, where only Player 1 can rewind. It's a minor inconvenience, but both players being able to rewind would probably also be annoying.
There are two other game-play options that have been added to all six games in the collection. The Boss Rush mode allows you to fight all the bosses in your game of choice in rapid succession. This is a fun new feature, for me at least, because I'm usually so bad at these games that I can't get to the boss battle.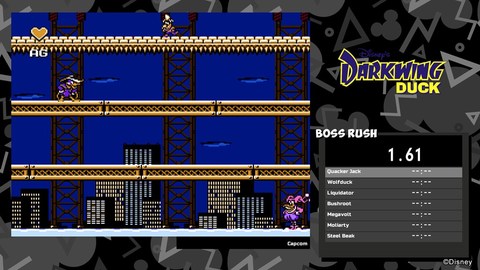 The other mode is Time Attack, where you attempt to beat the game as fast as possible. We looked into this feature on the original DuckTales game and the fastest time as of this writing was 7 minutes and 30 seconds. This is completely insane! The best part of this feature is that you can watch other players' run-throughs to see how they did it. It's interesting to be able to see how someone else runs/glitches their way through the game and I'm sure for someone trying to improve their time it's also a good learning tool. Again, as I die a lot and "rewind" is not available in Time Attack, this is not a mode for me, but it is fun to watch.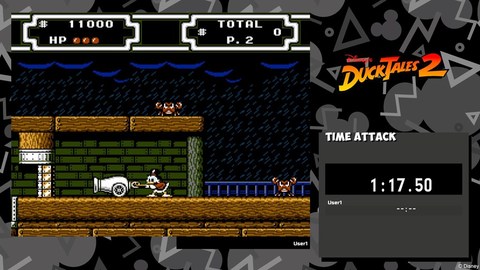 This collection also comes with some great extra features, including the isolated soundtracks for each game. You also get to take a peek at the Disney Afternoon Museum. This is basically a gallery of box art, advertisements and source material vs final concept art for the featured games. We spent a lot of time browsing through the vintage images and reminiscing about the gaming days of old. It's a neat addition, especially for Disney fans who want to see more than just the old restored games.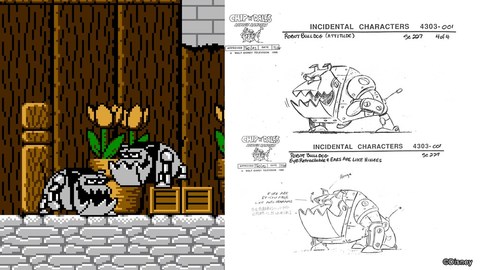 Assorted thoughts:
–The Moon Theme is so insane to me. It is the catchiest song — arguably moreso than the main DuckTale theme. There is also such an insane, almost cult-like following for the music, especially in my experience, with 30-something males. Honestly, we played that level the longest and the song has been stuck in my head ALL DAY!
–I wanna name a punk band "Beagle Boys on the Moon."
–I'm not a big fan of bees in real life, but the bees in the jungle level of DuckTales are the worst! THE WORST!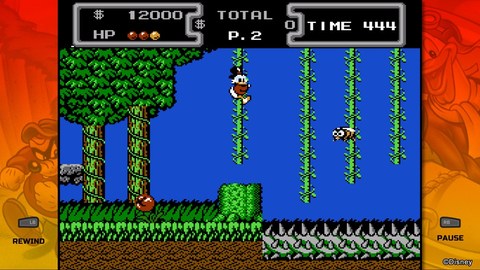 –Both Chip and Dale games are decidedly easier with two players. However, the fact that you can incapacitate the other player is annoying and would have gotten this game banned in my childhood home.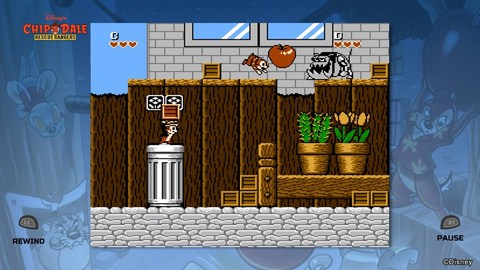 –TaleSpin was probably the hardest of the games for me and involved a lot of death and rewinding before I finally gave up. Also, the physics of Baloo just hanging upside-down and not moving left lots of questions. It does at least give you the option to turn your ship around and shoot behind you which is not common for most side-scrollers. This game also actually allows you to use game currency to upgrade your items.
–Darkwing Duck was the game I was most looking forward to and it was worth it alone just to see Darkwing on an 8-bit Ratcatcher. It's also the only game to recreate the source material's theme song and opening credits in 8-bit, which is adorable.
–The one boss battle I played in Darkwing was against Quackerjack & Mr. Banana Brain. I am very confused by the latter dropping banana peels on you. I never assumed he was sentient and thought he was just the product of an insane clown duck's dementia. That might be one of the weirder sentences I've ever written.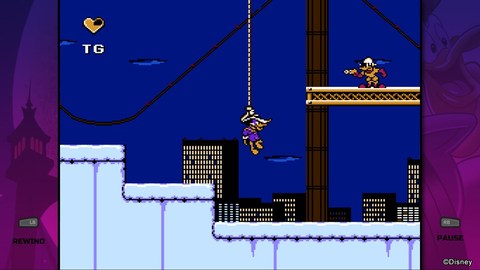 –I know there are limited pixels and color palettes but so much of the coloring of so many of the characters (I'm looking at you, Dewey and Louie) in each game was wrong. This bugged me, but I'm a nerd so this probably doesn't bother other "normal" people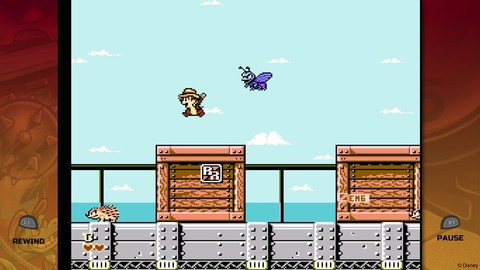 So, after playing through some of all six games, I can say that this collection is an excellent addition to your Disney game library. There's a feeling of nostalgia whether you played the games when you were younger or just love all things Disney Afternoon. For those who are better at video games than I hope to be, it's a ton of fun to get to revisit these classics from the past. And for those who have kids of their own, it's a great intro to the world of The Disney Afternoon. The addition of features like "rewind" make it much easier for us non-gamers to enjoy the games without the frustration of losing quickly. The added bonuses of different game-play modes and bonus material make it an even better value for gamers and fans. I mean, to me, it's honestly all just worth it to listen to those 8-bit theme songs on repeat!
"The Disney Afternoon Collection" is currently available in North America and Europe for $19.99 as a digital download on PlayStation 4, Xbox One and PC.
DISCLAIMER: A copy of "The Disney Afternoon Collection" was provided to me for the purposes of review without restrictions on expressed thoughts or opinions.