Over the years, I've written a lot about Clearwater Marine Aquarium, which was made famous by Winter the dolphin who lives there and is the star of the "Dolphin Tale" movies. The nonprofit rescue and rehabilitation center for marine animals is just a 90-minute drive from Orlando and an easy day trip for Orlando locals and those vacationing in the Sunshine State.
It's been almost five years since the release of that first movie, based on the true story of an injured dolphin that overcame great odds to survive, thrive and become an inspiration for people everywhere. At that time, in our local movie theater, my then-7-year-old daughter fell in love with dolphins, and they have been her passion ever since. Her desire to learn about and be around dolphins as much as possible has led us on many trips to Clearwater Marine Aquarium for different events.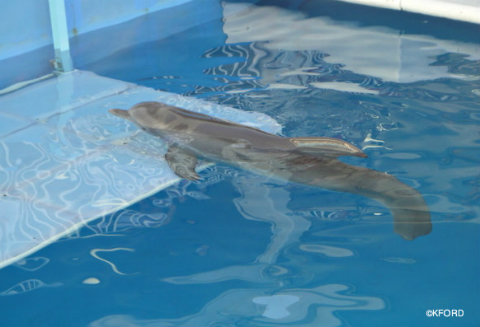 Fellow dolphin-lovers will want to mark their calendars for a special event coming in July, but you have to be an aquarium member to attend. There is still time to join and register for the event. Details on how to do that below. But first, the event:
On July 16, Clearwater Marine Aquarium will host Summer Movie Madness Membership Night from 6 to 8 p.m. It's a free event and open only to members. The event features "Dolphin Tale 2" actors Cozi Zuehlsdorff (Hazel), Nathan Gamble (Sawyer) and Austin Highsmith (Pheobe), who will reunite with Winter, Hope and other animal stars of the film and take members on a "backstage movie set" tour. Refreshments will be served, and members can take part in an auction of one-of-a-kind movie props, animal encounters and limited-edition merchandise.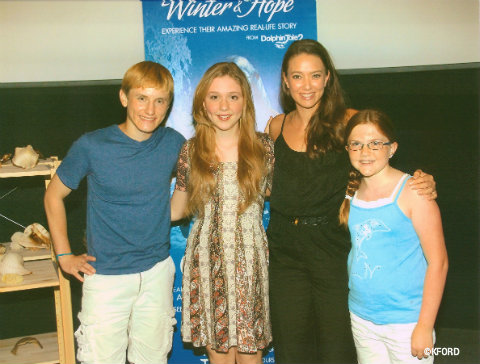 My daughter met the three "Dolphin Tale" actors two years ago at the aquarium, and she was thrilled with the opportunity to talk with the stars of her all-time favorite movies. Zuehlsdorff, Gamble and Highsmith couldn't have been nicer. My daughter was more than happy to wait in line for the opportunity, but it would appear that members who attend Summer Movie Madness Membership Night can skip that step and enjoy an evening of interactions.
Individual or group memberships to Clearwater Marine Aquarium can be purchased online at seewinter.com A membership is the equivalent of an annual pass, with free general admission for a year, but there are other perks, as well, such as discounts on boat tours, kids camps and birthday parties; 10 percent discount in the gift shop; and free or half-price admission to other Florida attractions that reciprocate.
Members attending the July event are invited to add a VIP Sunset Champagne Cruise to their evening. The boat leaves at 7:30 p.m. and stays out until the sun has set. The price is $30 for adults and $15 for kids.