When the new Polynesian Village Resort lobby was revealed it sported a more open one from the last one which was dominated by a large tropical landscape including a waterfall cascading down through beautiful flowers. A few months later, a Tiki god was added to the center of the new lobby. The Tiki god is the mascot of the resort.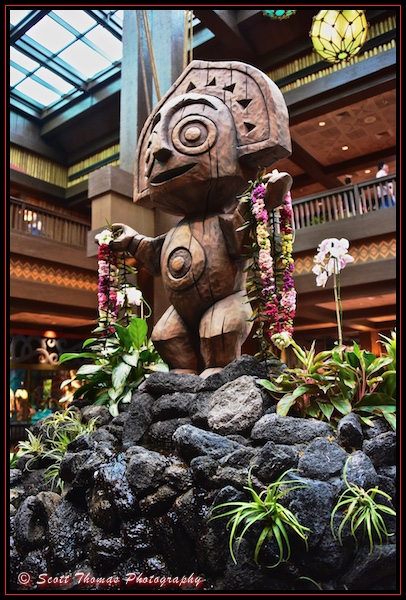 Tiki god statue in the lobby of the Polynesian Village Resort.
Nikon D750/28-300VR, 1/125s, f/3.5, ISO 5000, EV -0.3, 28mm Focal Length.
Deb will show you some of the old Polynesian Resort lobby tomorrow.