To all who come to this photo trivia game, Welcome! Along the way, the photos can make us relive memories and see details Walt's Imagineers put into everything we love in Walt Disney World!
Patti Mccaffrey, you sooo deserve a Disney vacation after all you've been through.
Ed Elder! Hey! When are we going back to Disney?
Now for Challenge #401: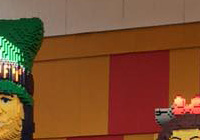 And here's the answer:


Copyright © Erin Blackwell
Everyone got this right! We're looking at the Lego family outside the story in Disney Springs. I almost typed Disney Marketplace. 🙂
My niece calls this photo "Mickey(s) and the Jaundice Family"; I still laugh over that one.
Carla C, Kelly Smith, and Don Purney went old school, discussing the area's roots as the Disney Shopping Village. And before that (I looked up the history), it was the Lake Buena Vista Shopping Village! It's certainly had plenty of name changes.
Ken Savage was the first to send in the correct answer! Congratulations to Ken and to all our winners this week! Kris Nixon, Jim & Lorie Sonnen, Theresa Rucando, The Kertes Family, Linda Ranatza, Carol Ney, Kristi Strembicki, Karen Schlumpf, Sandie Albrecht, Rob Blundin, Mary Beth Tarbet, Donna Frank, Wendy Barney, Herb Miller, Wendy T Faler, Andrea Kruszewski, Ed Elder, Grumpy's Groupies, Judy Simonsen, Diane Tredore, Melissa Such , Phyllis, Emily Hudson, Vickie Smialkowski , Ken Savage, Gloria Martin, The Parker Family, Belicia Cullen , Scott Cullen, The Gunnels Gang, Mildred Popp, John Bickers, Wade Berlin, Lori Carbonell, Sands Family, Keirsten Sangster, Deb Gallo, Kelly Sroka, The Modecki's, Laurie Walker, Team Hill, Nan Amor, Mary Pauley, Lee Anastasi, Lee Deroia, The Long Family, Jennifer Rowell, Gallagher Family, Elaine Kleinhenz, Tricia Petty, Janet Spiess, Sharon Powell, Kristan Bertelmann, Eric Berger, Lorine Landon, Pollyanna Buff, Chris Kelly , Linda Scrivano, K Beasley, Carolyn Como, Karen Ramirez , Tim Johansen, Al & Kerry Ganter, Chris Horne, Sam Goodwin, Diane Curfman, Lyn Johnson, Amy Smrekar, Sarah And Chris, Jo Campbell, Beth Mcmeekin, Suzanne Denham, Duskin Henard, Todd Johns, Kevin Jones , Patty, Les Whitten, Chris, Gretchen, And Katie Barnes, Sharon Runciman, Matt Wildey , Deb Ragno, Kenny, Helen, Emma Ramsey, Arlene Vicek, The Tisdale Family, Kyra, Maryann Romagnano, Christi Ison, Barbara Ajak, Annette Nuenke, The Cousin Family, Jim Finley, Craig Livingston, Carla C, Bob Patterson, James Steele, Kerri Kobylka, Stefanie Vandiver, Jen Tremley, Otts Family, Leach Family, Theresa Maradei, Adam Lucas, Mary Ann Lamay, Michaela O'brien , [email protected], Mickey Eckert, Jan Rosato, Dave Freemyer , Scott Mcbride, Hillary Waldroop, Ruben Omeara, Karen Taylor , Maureen Handy, Susie Howard, Jennifer Pichert, Elaine Tomko-deluca , Jim Curley, Ruth Woodhouse, Michael Haeberle, Paul Newman, Daniel Record, The Fosbenders, Angela Johns, Angie Winter, Lindsey Burden, Tina Gottron, Paul Dickson, Eric Johnson, Dee Dee Kenney, Kerry A., Linda College, Sarah , Hunter Armstrong, Mark Donahue, Don Purney, Stefan Owens, Wayne Chadourne, Scott Greenbaum, Rachel Mancini, Bill Mckim, Vicki Britt, Claire Gregory, Chloe Mayhew, Josh Weiss, Martha Collins, Lori Rienhardt, Kyran Smith, Michael Thomas, Vickie Barca, Les Stewart, Mike Malampy( Malampy Benco Family), Dennis O'reilly, Melissa Rymer, Bruce Hinterleitner, Doug Olson Family, Bob Hendrix, Gabriella & Matthieu, Darlene Roma, Jeff Blank, Russ Morgan, Rachel Rudolph , Kerri Coggins, Luis Rodriguez, Kristyn Scibienski, Olga Vorontsova, Cathy Connors, Jennifer Snook, Chuck Everson, Morag Lemon, Brian Mcwithey, Kelly Smith, Liz Mckinnell, Matt Holley, Lisa Collymore, Bethany Angermaier, Joe Pfrangle, Zachary Ott, Melody Odonnell, Paul Ignudo, Tricia Noble, Rob Jacob, Karrie Duffey, Teri Michalski, Christopher Hall, Carri Marotto, Jeremy Reichelt, Jamie Poynton, George Mundy Jr, Kata Jones, Clay Anthony, Barclay Bakkum, Tommy Montgomery, Patrick Broaddus, Patti Mccaffrey, Matt Earl, Jen Cerce , Roye Ann Morris, Alison Rosenberger, Lori Ferrigan, Karen Fortuna, Andrew Pettit, Mark Proper, Stephanie Linares, Smity, Janet T Thorn, Ldp, Meghan Gleason-vollmer, Renee Hardiman, Heidi Goodhue, Mark Hardy, Megan Krainski, Ashley Collins, Mike Mondoux , Dave Carriere, Lenz Family, Barb S, The Filiater Famly, Adolph And Kimberly Timm, Tanya Geary, Josette Gabel, The Yorks, Bonnie Jean , Brenda Atkinson , Double Family, Jamie Steiner, Maja K., Tammy Warmouth, Kathryn Hughes, Eric Enli, Linda Grau, Jo Ann Bailey, Sheila Bagg, Don Purney, Jennifer Hess, Sheila And Kelly Barnes, Michael Bailey, David Ballard, Joseph M. Zafia, Jason Skow, Cheryl Chambers, Jackie Graebel, Pinder Family, Maryann Daly, Tom Higbee, Lisa Higgs, Robin Meredyk, Jillian Lassiter, Lisa Cash, Jodie S., Erin Hammer, Jamesd (dzneynut), Jane Johnson, Jodi Cook, Cheryl Costello, Margie Larmon, and Shirley Garcowski!
__________________________________ _____________________
Challenge #402 Where in the world is this?
Here's the ridiculous thing: I didn't save the photo that I intended for this week's tough challenge. LOL! I can just imagine if any Player met Deb Wills. You'd probably say, "About Erin:"

But I think I found another tough challenge.
Where is this water?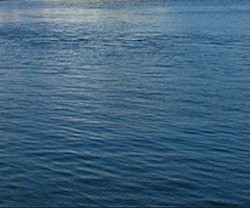 Just kidding! Here's the new challenge: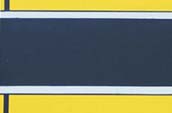 Do you know? Do you have a guess? Please send in your answer, before the end of the day on Thursday, October 15th, by clicking on the blue box below.
Please do not post answers using the Feedback Form link at the bottom of this post.
See you soon, Players!


_______________________________________________________________________
Everyone who sends in a correct answer to a Where in the World Challenge this month will be entered in a drawing at the end of the month for some special AllEars® goodies!