How would you like to step into a life-size video game, much like Wreck-It Ralph does in the animated Disney-Pixar movie? Well, it just might be possible sooner than you think at Universal Orlando.
On Thursday, Universal Studios and Nintendo announced a partnership that "will bring the world of Nintendo to life at Universal theme parks. Together, these two storytelling giants will create spectacular, dedicated experiences based on Nintendo's wildly popular games, characters and worlds," said Universal Orlando spokesperson Tom Schroder.
Although specific characters and games were not mentioned, the news release did say the two companies will be developing "immersive experiences [that] will include major attractions at Universal's theme parks and will feature Nintendo's most famous characters and games."
With that statement, how could gaming fans not think of Nintendo's iconic character, Mario, and his pals Luigi, Princess Peach, Yoshi, Toad and Donkey Kong?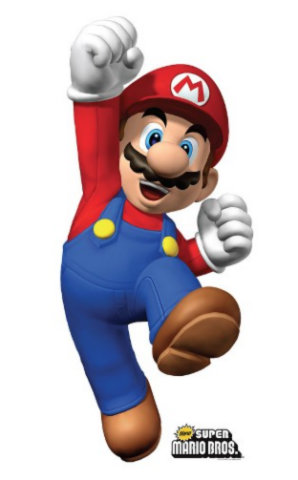 Fictional character Mario first appeared in 1981 in the original version of "Donkey Kong," which was an arcade game. He was created by Shigeru Miyamoto and is voiced by Charles Martinet. In the more than 30 years since his debut, Mario has appeared in a slew of games, most recently attracting a new generation of gamers with Mario Kart 8, Super Smash Bros and Mario Party 10.
Clearly, Mario has staying power in the video game arena. And the merchandising continues to increase, too. For the last several years, we have spotted Mario among the Halloween trick-or-treaters, on backpacks and school supplies, plush figures, T-shirts, bedding and more.
Nintendo clearly is appealing to female players, as well, with its nod to royalty, Princess Peach. She embodies traditional characteristics, such as acting selfless and demure and dressing in a long pink gown. As Mario's love interest, Princess Peach is not just a secondary character; she's the lead in several games.
All of this bodes well for Universal Orlando guests. Even without knowing specifics, we know the new experiences will have wide appeal. And, presumably, they will live up to their billing as "immersive" – a claim that's not difficult to believe coming from the creators of The Wizarding World of Harry Potter.
In addition to its games, Nintendo produces various gaming platforms, including Wii U home consoles and Nintendo 3DS portable systems. Nintendo also publishes the hugely popular Pokemon games, which were developed by Game Freak and Creatures, Inc.