To all who come to this photo trivia game, Welcome! Along the way, the photos can make us relive memories and see details Walt's Imagineers put into everything we love in Walt Disney World!
Ugh! The company parking lot wasn't salted and I fell on the ice. I hurt my arm. 🙁 So I bought myself a Sven Tsum Tsum as a Get Well present… OK, you're right! I'd have bought him anyway. 🙂
Now for Challenge #371: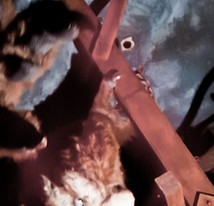 And here's the answer: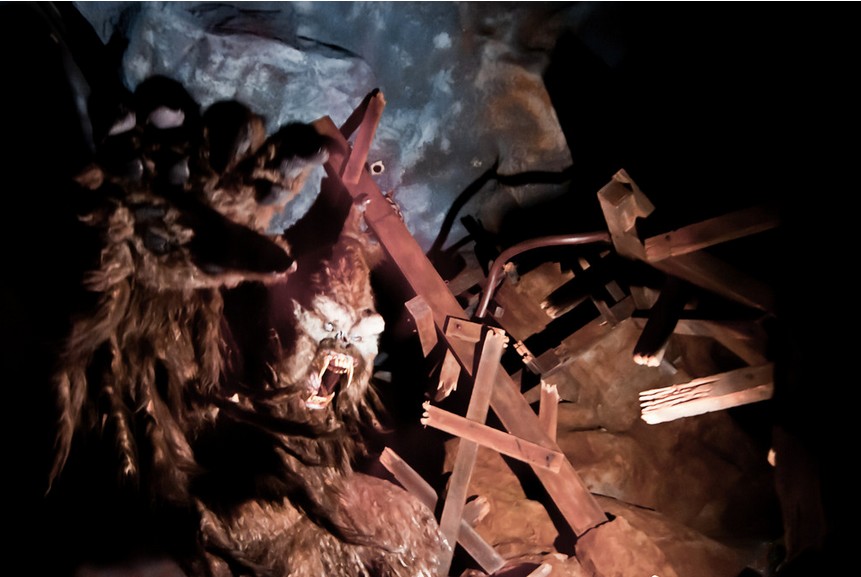 Copyright © Barrie Brewer
It's the Yeti from Expediction Everest in Disney's Animal Kingdom!
Carla C asked me how I managed to get this photo. It was actually easy for me, because I got it from my friend and former AllEars photographer, Barrie Brewer. 🙂
Kristi Strembicki was the first to send in the correct answer! Congratulations to Kristi and to all our winners this week! Donna Frank, Linda Scrivano, Jim & Lorie Sonnen, Dawn Bach, Mary Beth Tarbet, Stefanie Vandiver, Tom Koval, Ken Jackson, Andrew Carrieri, The Modecki's, Jeff Schoeling, Eric Berger, Carol Ney, Linda Ranatza, Sandie Albrecht, Team Hill, Deborah Wolfe, Karen Schlumpf, Elaine Tomko-deluca, Olszak Family, Jim Finley, Bruce Jones, Claire Gregory, Renee, Pollyanna Buff, The Gunnels Family, Bruce Hinterleitner , Virginia Pierce, Sarah Thomas, Carla Nale, Nan Amor, Gabriella, Terry And Matthieu, The Rider Family, K Beasley, Christi Ison, Emily Hudson, Robert Wescovich, Chris, Gretchen, And Katie Barnes, Maryann Eckenrode, Paul Knott, Tricia Petty, Tony Lliteras, Kait Marshall, Lyn Johnson, Bryant O'meara, Carol Lyons, Tom Swan, Brenda Atkinson , Ken Savage, Brian Veis, Herb Miller, Melissa Such , Gloria Martin, Brad Stutzman, Jan Abrm, The Yorks, Leslie Schmauder, Jen Tremley, Cameron Cappone, Sharon Gilbert, Christa Burns, Deborah Jezioro, Tammy Cousin, Linda College, Kirstin Rohrbach , The Strukel Family, Todd & Angela Johns, Kristina Rohrbach, Laura Price, Karen Ramirez, Kevin Jones, Lori Rienhardt, Maryann Romagnano, Mary Virginia Clause, Nicole Amidon, The States Family, Mike Malampy, Aimee, Betsy Silvestri, Maureen Handy, The Long Familily, Kris Nixon, Jen Cox, Chris Kelly, Kathy Barr, Andreas Beer, Teala Van De Ven, The Parker Family, Arlene Alejandro-mace, Diane Rhine , Kerry A., Andrew Eckert, Dave Freemyer , Bill Mckim, Jim Thompson, Hobbes And Snorky, Rob Blundin, Arlene Vicek, Scott Precise, Ciarra Bertelmann, Kristan Bertelmann, Mark B, Team Bonnie Sue, Karelyn Vanwynen, Will Belmonte , Lisa Lee, Jan Rosato, Cam Cappone, Ruth Senecal, Jennifer Hess, Kara Jones, Les Whitten, Mark Santora, Brian Yesutis, Lenz Family, Caryn Schill, Vincent Lieu, Grumpy's Groupies, Carla C, Annie Snodgrass, Chris Thomas, Josh Weiss, Timothy Gallant, Paul Dickson, Christina, Bob Wagner, Belicia Cullen, Scott Cullen, Laura Krolak, Megan Hayes, Chris Joyce, Wendy Barney, Kyra C., Andrew Swiatowicz , Wayne Chadourne, Shannon Murray, Kevin Parmeland, Kelly Smith, Cameron Lange, Jonathan Urias, Brian Gallant, Alison Rosenberger, Schuyler Etheridge, Heather Hynes, Vicki Edwards, Patrick Broaddus, Tricia Noble, Christopher Hall, Todd Jarvis, The Becker Family, Terry Fleming, Vicki Britt, Matt Petty, Dave Carriere, Erin Loring, Rebecca Keenan, Shelly Borella, Mark Franklin, Mike Cerce, Matthew Frey, Smitty, Jennifer Mercier, Frank & Sharon, Clay Anthony, The Holmes Family, Josh Carney, Erin Hammer, Ron Harper, Theresa Rucando, Mark Cullison, Scott Greenbaum, Patti Mccaffrey, Les Stewart, Justin Collins, Tracey Horan, Kimberly And Adolph Timm, Jeremy Hardy, Sarah And Chris, Matt Holley, Roxanne Kliebert, Allison Caputa, Ashley Farquhar, Kathryn Hughes, Jenn Steele, John Warner, John Foggo, Mary Dieuliis, Heidi Goodhue, Michael Barnes, Vera And Izzy Williams, Kyle Burdo, Andy Hickey, Jairo Caso, Hillary Waldroop, Leigh Mertz, Beth Laporte, Jean Bussell, Frankie Hubbard, Caroline Burmester, John Casey, Victoria Finnegan, Jo Ann Bailey, Karen Taylor, David Ballard, Roye Ann Morris, Kathy, and Brooke And Kennedy!
I didn't announce the monthly winner! The February winner is Vicki Edwards! Congratulations, Vicki! You will be getting a prize from Deb Wills!
__________________________________ _____________________
Challenge #372 Where in the world is this?
Staying in the parks!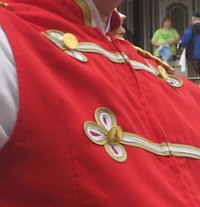 Do you know? Do you have a guess? Please send in your answer, before the end of the day on Thursday, March 12th, by clicking on the blue box below.
Please do not post answers using the Feedback Form link at the bottom of this post.
See you soon, Players!


_______________________________________________________________________
Everyone who sends in a correct answer to a Where in the World Challenge this month will be entered in a drawing at the end of the month for some special AllEars® goodies!