As I begin writing this blog, a few happy tears are coming down my face. I KNOW how blessed I am. My life has taken me through lots of highs and lows, but one of the biggest highs was starting Deb's Disney Digest back in January 1996. I have met so many wonderful people and traveled to so many wonderful places all due to starting the little website 18 years ago.
Now I am just a couple weeks away from what I feel is my ultimate Disney fan trip of a lifetime.
When Disney theme-park fans talk about the Holy Grail, what comes to mind? Tokyo DisneySea, of course! I can tell you this has been on my bucket list for years. And I have been talking about a trip to Tokyo for years. And I have been saving my frequent flyer miles for years. And now, it is really going to happen!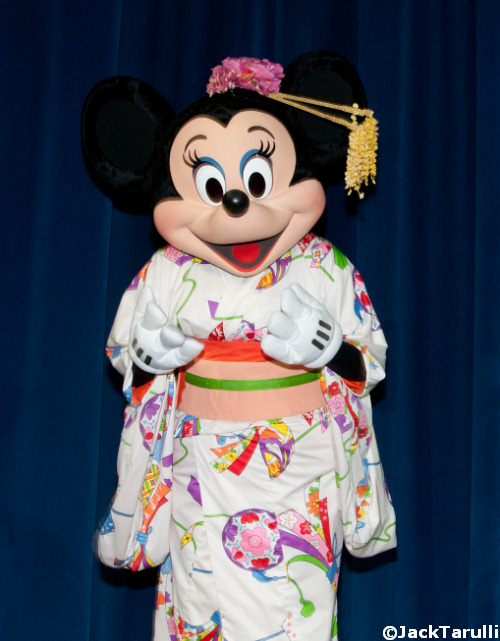 And since I'll be on the other side of the world, why not visit Hong Kong Disneyland?!
And on the way back home, we'll stop at Aulani in Hawaii. I'm typing this and even I can't believe it! Here come those tears again.
Some say it all started with a mouse and my dream certainly did, but it got kick-started by a Jack and, like Walt, he dared to dream.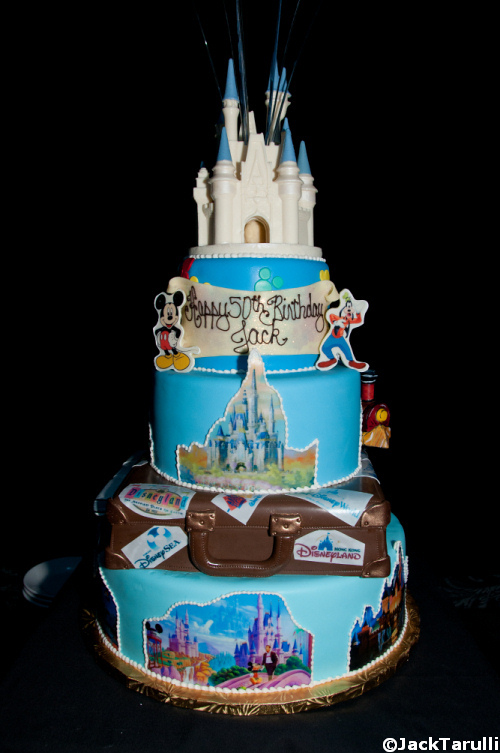 Two years ago my dear friend Jack celebrated his 50th birthday by running his first full marathon and throwing an elaborate character filled party! The theme of his party was his dream of visiting every Disney theme park within the next 5 years. Jack and I spoke afterwards and talked about how cool it would be to visit Tokyo together.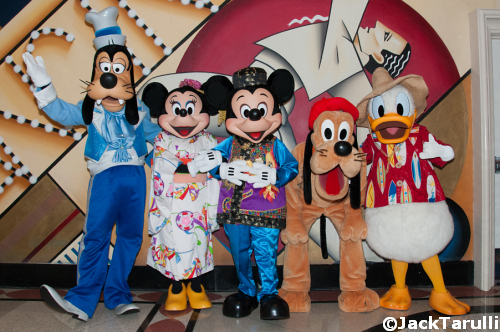 About a year ago, we decided the time would be 2014. The first hurdle was deciding exactly when we would go. We didn't want to go in peak season and we didn't want to go when it was freezing cold, so when? I'm not sure how exactly, but we decided on early March.
You can imagine the complexity of planning a trip of this magnitude. We've been organizing for months and months and, now, 2 weeks away, we are still finishing all the details. We are spoiled here in the U.S. with Walt Disney World's website because the park hours are listed months in advance, and you can make hotel and dining reservations months in advance. Not so with the Asia parks. Add to that the time and culture differences, and planning was a bit tricky, to say the least.
Eight of us are part of this journey — AllEars Bloggers Jeanine Yamanaka (all three locations), Laura Gilbreath and Lee Zimmerman (Hong Kong and Tokyo) ; AllEars photographer Linda Eckwerth (all three locations); my pal Jack and his friend Pete (Hong Kong and Tokyo) and AllEars Senior Editor Deb Koma (Aulani).
With everyone's different work schedules and living on opposite coasts, we decided to choose two "core" days we would be in Hong Kong and three "core" days we would be in Tokyo — as the ones everyone would plan to be there. This has worked well, as we will all be coming and going but also be spending a good amount of time enjoying the parks with each other.
In early March, Linda and I will begin our long journey to Hong Kong. We plan to take a couple days to get use to the time change and then head to Hong Kong Disneyland for the start of this amazing trip.
So stay tuned as we chronicle our journey through Twitter and Facebook and here on AllEars.Net. You don't need a Twitter account to follow us, just go to this link: https://twitter.com/allearsdeb.
If you have been to Hong Kong Disneyland in the last few months — we are looking for recommendations in the park and hotels for dining (counter- and full-service). Please leave a comment below. In Tokyo, we have reservations at Magellans and Blue Bayou. Where else shall we dine (again full- or counter-service in the parks or hotels)?
We are excited beyond words, and I'm looking forward to sharing this adventure with all of you!