I was shocked and very disappointed when I read recently on the Disney Parks Blog that Disneyland was "retiring" Billy Hill & the Hillbillies after a very successful 21 year run. The show – and the players in the show – are all being retired after their last performance on Monday, January 6, 2014.
Carol and I stumbled onto "The Billies" quite by accident during our first visit to Disneyland in 2005. We wandered into the Golden Horseshoe Tavern for a snack and had no idea what was in store for us when the four Billies appeared on stage as we ate. Within seconds we were laughing so hard it was impossible to eat. Our chicken tenders and fries were soggy from all those tears of laughter.
They perform a short, but high-energy show featuring rousing country, rock and bluegrass music combined with corny jokes and hilarious sight gags. It appeals to Disney fans of all ages. WOW – what a treat.
I immediately wondered why there wasn't a similar show at the Diamond Horseshoe Tavern in Walt Disney World's Magic Kingdom.
In the years since 2005 we have taken the 2,500 mile flight west to Disneyland another eight times and in our nine Disneyland trips we have never missed The Billies! We try to get there early to get the best seats in the house!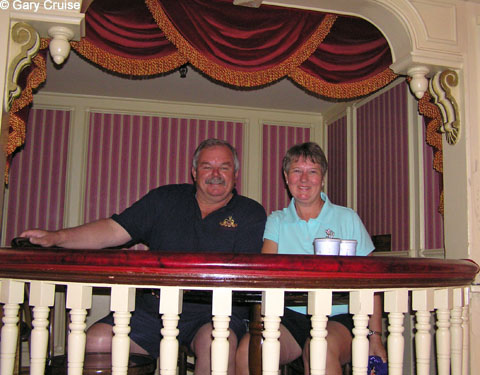 The cast seems to be comprised of a couple of teams of players who rotate through their schedule of shows, but no matter who is performing, their show always leaves us rolling on the floor – convulsing with laughter.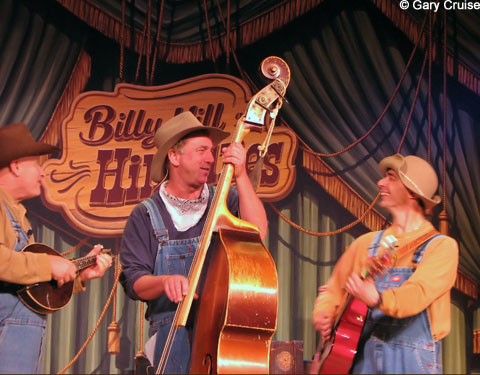 I suspect that I enjoy The Billies a tiny bit more than Carol . . . but she humors me and sits through the show several times during each of our trips to the west coast. We have seen the boys perform as many as four times in a week-long trip. Yes, I do enjoy them that much!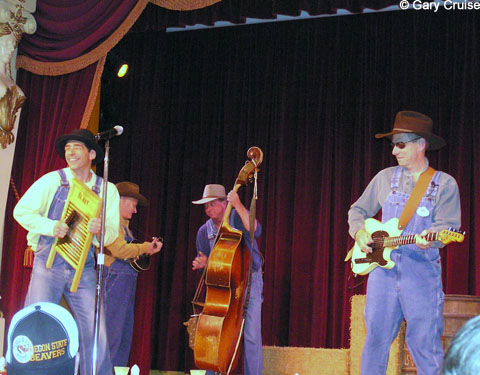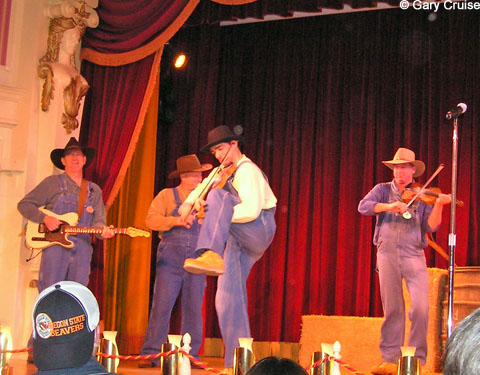 From the moment in the show where the lead Billy, Kirk Wall, puts in the false set of buck teeth he calls his "pros-TEETH-is" I begin to giggle and I don't stop until long after the show is over. Those teeth transform Billy (Kirk) from a classical violin virtuoso into a redneck lunatic.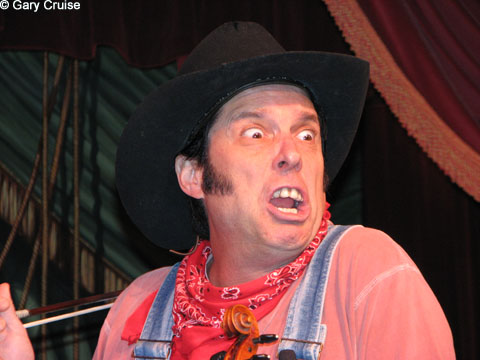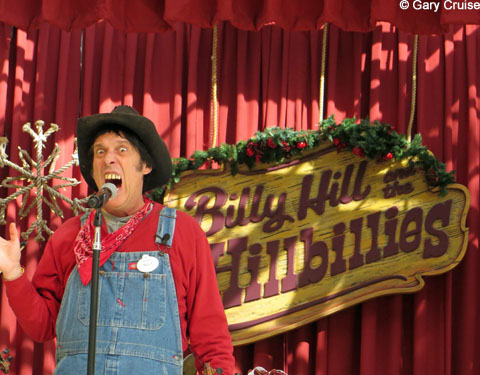 Billy (Kirk) interacts with the audience in a way which captivates adults and children alike. Everyone in the building is singing, tapping, clapping and laughing.
Over the years we've howled through a Beatles tribute . . .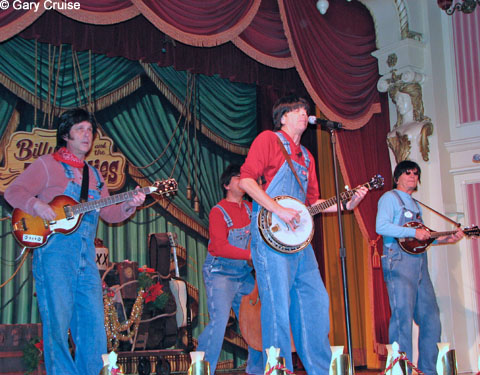 An Elvis tribute . . .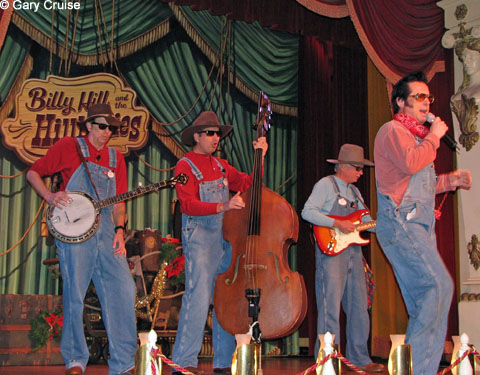 Billy (Dennis Fetchet) doing his "train thang" and an almost impossibly fast version of Orange Blossom Special . . .
And a Riverdance spoof they call "Puddle Prance" . . .
Who can forget the awesome performance Kirk Wall and Dennis Fetchet always deliver with their version of "The Devil Went Down To Georgia". Awesome!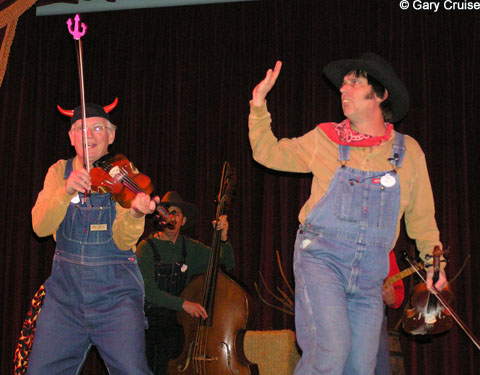 In December 2012 we saw their show at Big Thunder Ranch but the last time we saw them, May 17, 2013, the troupe was back in the Golden Horseshoe. It was good that we saw them "back home" that final time!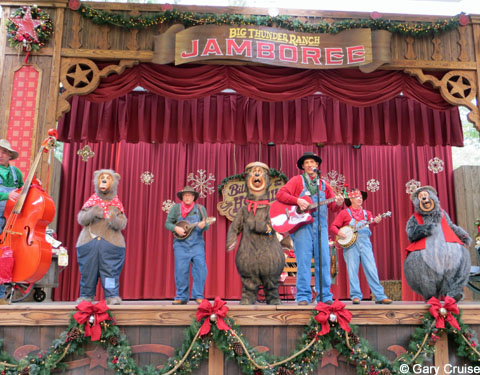 I understand that the parks need to change things up from time to time – things have to stay current and fresh – but I sure wasn't ready to say goodbye to The Billies. I'm going to miss them a lot! They were one of my major sources of joy at Disneyland and when they are gone they will leave a very large hole in my Disneyland experience.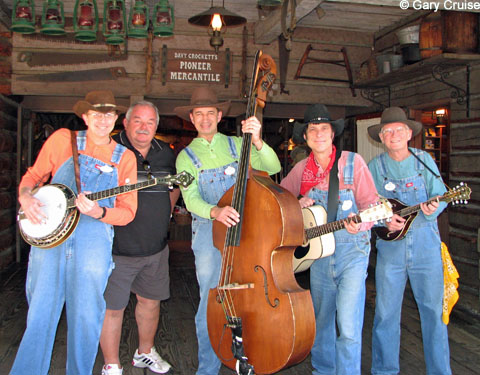 I cannot make a trip west before the boys "retire", but if you can make it to Disneyland before January 6th do not miss Billy Hill & the Hillbillies. The guys put on a fantastic show and you will be glad you took the time to see it. If you make it in time, please pass on my personal thanks for all those years of quality entertainment and wish them all the best, wherever they land in the future!
Ladies and gentlemen, The Billies have left the building!