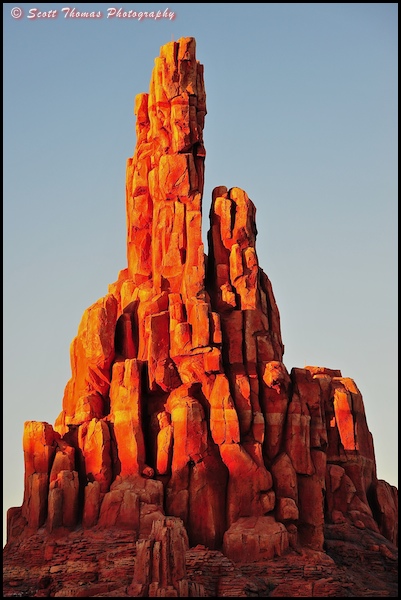 Imagineered rock formations on Big Thunder Mountain Railroad.
Nikon D700/28-300VR, 1/160s, f/8, ISO 200, EV 0, 105mm focal length.
After leaving Disneyland, Scott is now in the American Southwest photographing colorful rock formations like those seen around the Big Thunder Mountain Railroad in the Magic Kingdom. You can follow Scott's adventure on his Twitter account @sthomasphotos or his personal photoblog at Views Infinitum.
As always, you can follow @Scottwdw on Twitter for his Disney photos and information.