On Sunday, July 29th, over 65 folks gathered at the Art of Animation Resort – to experience Disney's newest resort at Walt Disney World.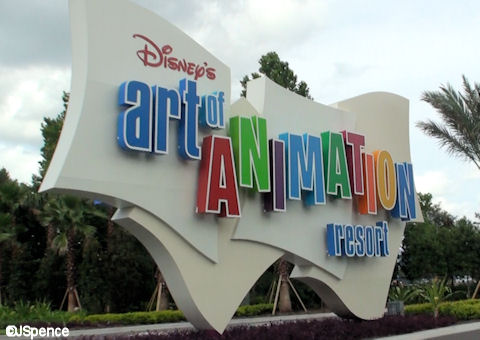 In between dining and chatting, everyone got an opportunity to tour the resort and see one of the Cars Suites. Many thanks to the Art of Animation resort Cast Members for making the visit a special one!!!
All Ears Team Members: Deb Koma, Jack Spence, Kristin Ford, Mike Scopa, Linda Eckwerth, and Michelle Scribner-MacLean were on hand to greet everyone.
It was great to meet everyone and fun to meet some of the AllEars Facebook members too!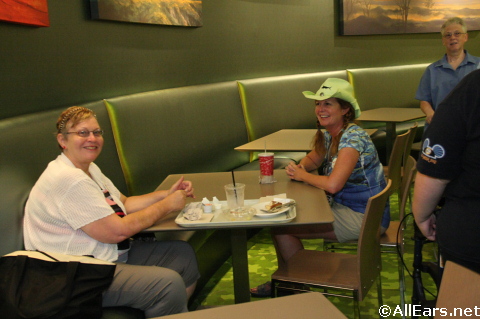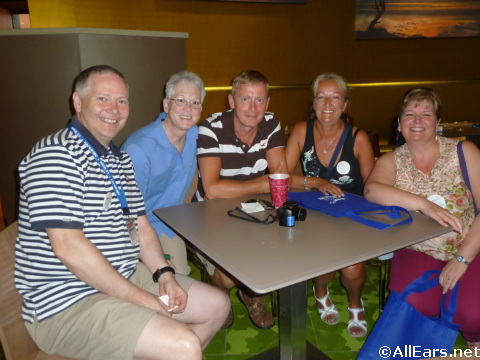 The tour began in the Art of Animation, Animation Hall – which is where the story begins.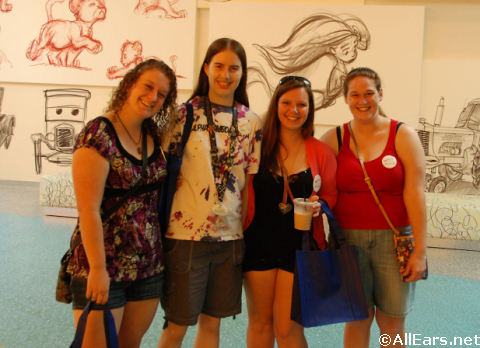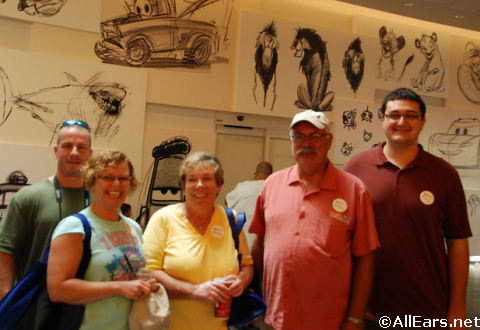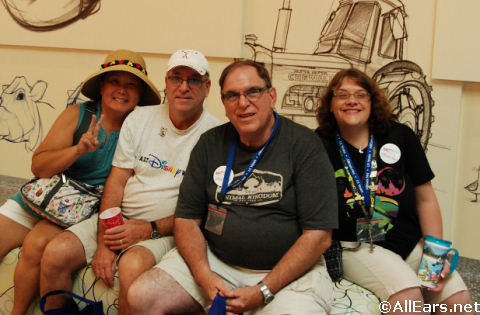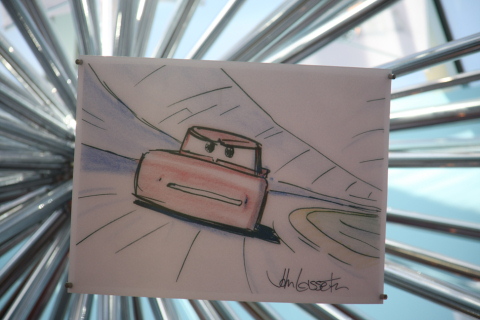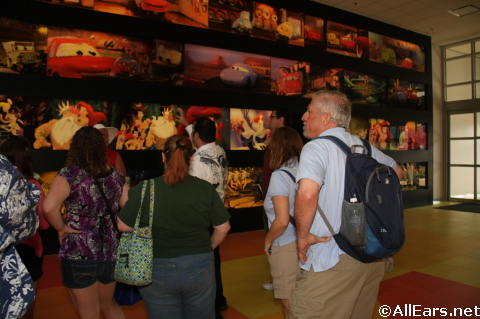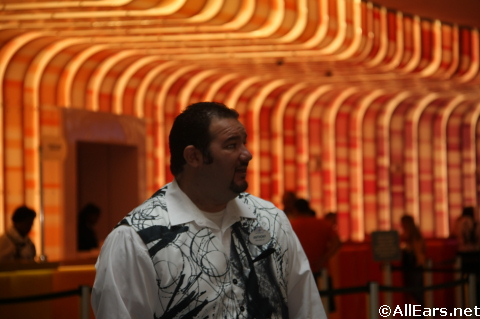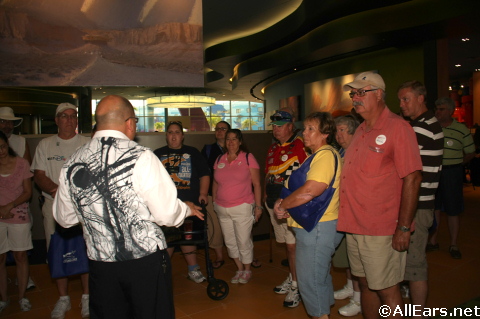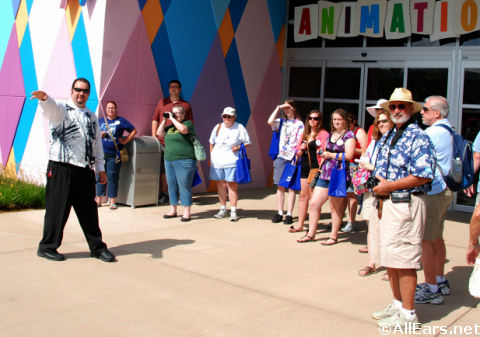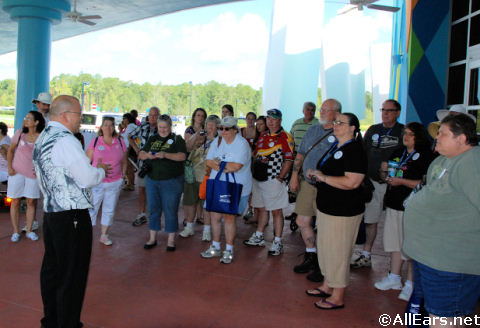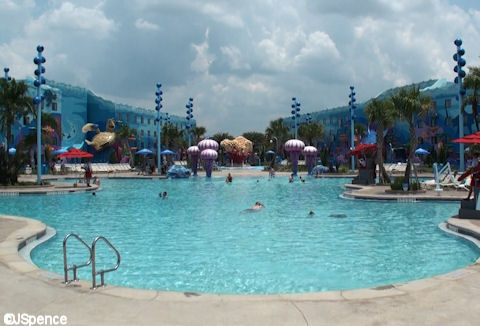 After Animation Hall and the Big Blue Pool, the tour made it's way down Route 66 and the Cars area!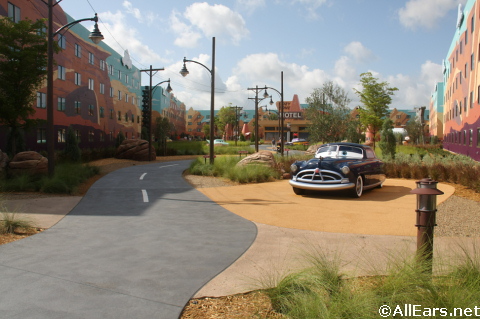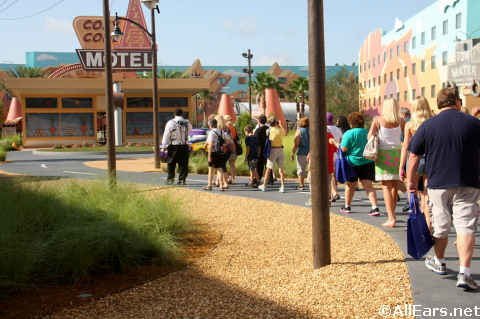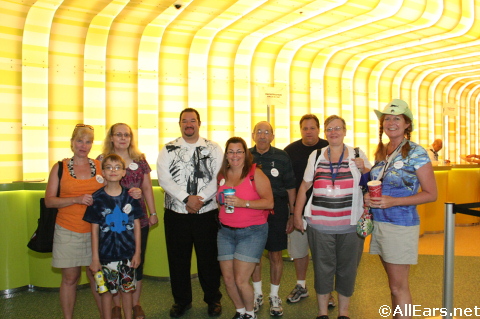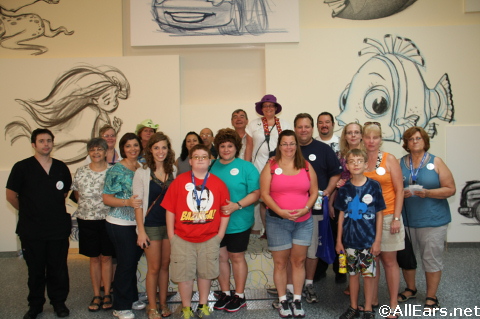 The next area to open is the Lion King section on August 10th. AllEars will have full photo and video coverage!
We have videos and stills galore of the already opened sections:
Lion King Sneak Peek: /blogs/debwills/2012/07/simba_roars_at_the_art_of_anim_1.html
Fact Sheet and Resort Videos /acc/faq_artan.htm
Our Resort Overview: /acc/issue663.htm
Recreation Activities: /blogs/kristin-ford/2012/06/disneys_art_of_animation_offer_1.html
Extensive photo blog: /blogs/jackspence/2012/06/art_of_animation_resort.html
The Grand Opening Report: /blogs/debwills/2012/05/the_art_of_animation_resort_of.html