I haven't had an opportunity to get to Disney California Adventure since June, when I was there for the opening of The Little Mermaid attraction. I spent Friday roaming around the park, and taking in a lot of the changes and new things. Because there are so many this will be a multi-part blog.
There's big changes at the entrance – the new turnstiles are in place. No, this is not a Photoshopped version of Disney's Hollywood Studios in Florida. (I was disappointed that Disney didn't do something more original for DCA's new entrance.) The top photo was taken last Sunday. The next photo was taken from approximately the same angle on Friday – you can see that the towers for the Golden Gate Bridge have now been removed.
Here's some more photos of the entrance and the bridge.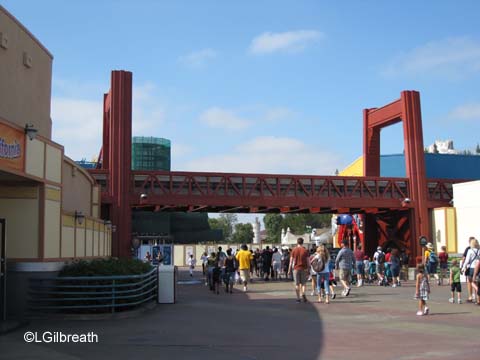 The Carthay Circle Theater is taking shape:
I arrived when the park opened at 9:30. I was very surprised to see an engineer in the train that's next to Brrrr-bank Ice Cream.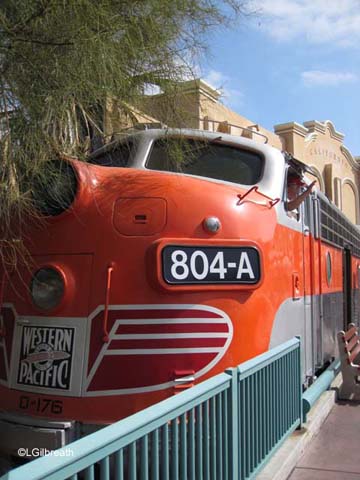 The path between the former Sunshine Plaza and "a bug's land" is blocked off now, so the shortest way to Paradise Pier now is by going past Soarin' Over California and Grizzly River Run. (The long way around is to go through Hollywood past the Tower of Terror and through Flik's Fun Fair.)
My first objective was to ride Goofy's Sky School, which opened on July 1. It's a re-theming of Mulholland Madness, so it's still a "wild mouse" style of roller coaster.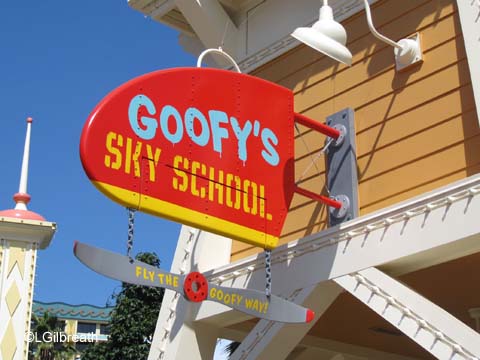 Goofy has taken his chicken farm and turned it into a flying school, where student pilots learn to "Fly the Goofy Way", in only five lessons. There's still lots of reminders of the chicken farm, though.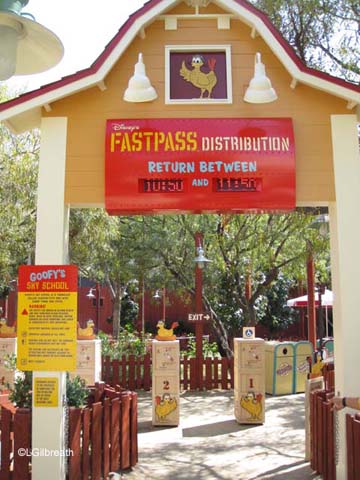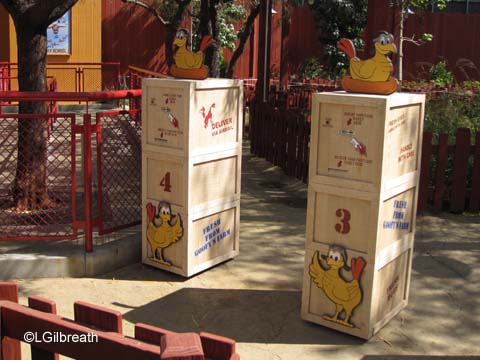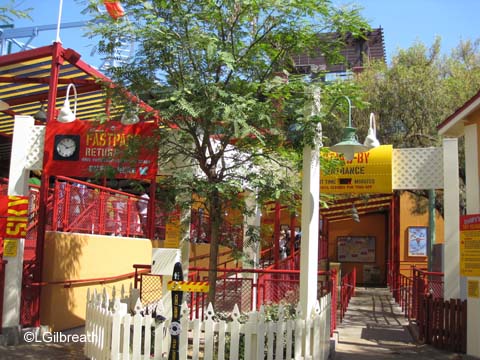 There's a big awning over most of the queue, so it's mostly shaded.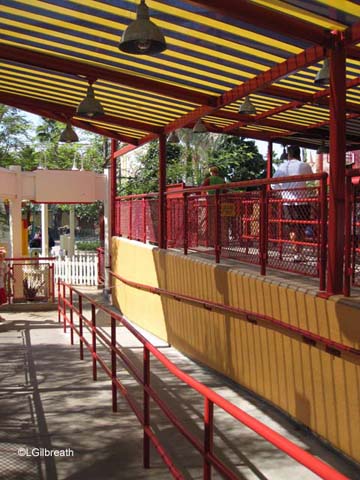 Lots of fun signs in the queue (click on the photo to see a larger version, where you can read the notices).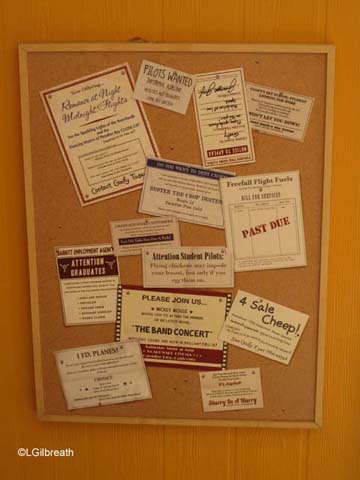 The ride vehicles seat four passengers, each with their own pull-down lap bar. The queue is wheelchair/ECV-accessible, but riders must be able to transfer into the ride vehicle.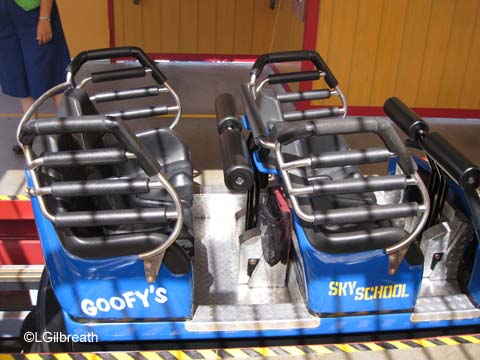 Here's a video I took of my ride. It takes about two minutes. There are five "lessons": How to Take Off, How to Fly, How to Turn, How to Nosedive, and How to Land.
I still say this is the scariest ride in the park – as you can see the turns aren't banked at all, and I always think that either the car or me (or both) are going to go flying off the track. But it was quite popular – when I went by again around 12:30 the standby line was 40 minutes long. There were still Fastpasses available, though.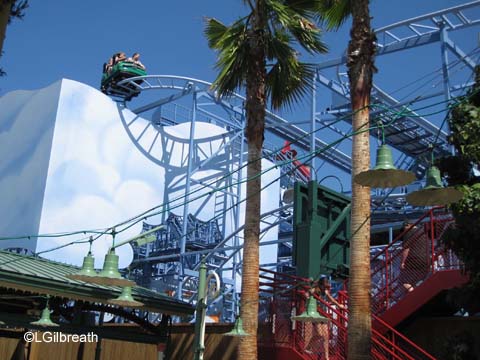 Coming up I'll have photos of the new restaurants – Paradise Garden Grill and Boardwalk Pizza & Pasta, and two new shows: Wilderness Explorer Ceremony, and Phineas and Ferb's Rockin' Rollin' Dance Party.