This was Challenge #134: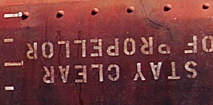 And here's the answer: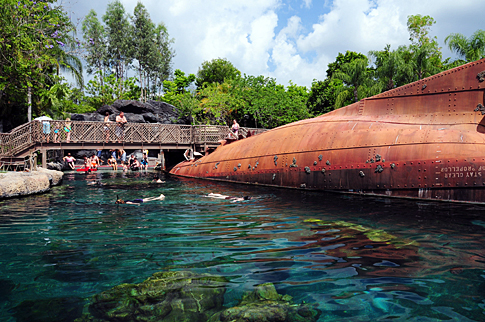 Copyright © 2010 Barrie Brewer, Nikon D300, 18-200mm VR, 1/200s shutter, f/8, ISO 200
Ooh, it's been awhile since I stumped so many of you. This overturned vessel is in the Shark Reef at Typhoon Lagoon. I finally went there for the first time last month and had a great time. I could spend the whole day in that lazy river.
Andrew Weed was the first to send in the correct answer for the challenge! Congratulations to Andrew and all the other readers who got the answer right: Scott Otis, Mckinley Yeaman, Brendan Abel, Tim Johansen, Ed Aleszczyk, Heather Young, Dawn Bach, Jennifer Tremley, Sharon Pierce, John Agnew, Bathan Newman, James Berry, Kathy Berry, Tom Hermes, Gabby Stapp, Rob Blundin, Lisa Mccormack, Russ Morgan, Tim Rachuba, Nathalie Doiron, Sandi B, Allison Caputa, Craig, Jim Riley, Kristin Dormuth and Robert Dean Bostic. Each of you will be entered in the June winners' drawing.
_______________________________________________________________________
Challenge #135: Where in the world is this?
Do you know? Do you have a guess? Please send in your answer, before the end of the day on Thursday, June 24, by clicking on the blue box below. Please do not post answers using the Feedback Form link at the bottom of this post. Remember to be specific with your answer – just naming a park will not get you into the drawing.


_______________________________________________________________________
Everyone who sends in a correct answer to a Where in the World Challenge this month will be entered in a drawing at the end of the month for some special AllEars® goodies and a cool Disney book!