I was out and about on Saturday (1/10/09) and thought I'd snap a few pictures of the three Disney Vacation Club properties currently under construction.
Let's start with the Treehouse Villas which will be part of the Saratoga Springs complex when completed. I was only able to get one picture without taking the boat along the Sassagoula River. As you can see, progress is being made on this unique property.
Next stop, Bay Lake Tower. This picture was taken from the ninth floor of the Contemporary.
Some sort of "entrance" structure has been built on the fourth floor of the Contemporary anchoring the elevated walkway.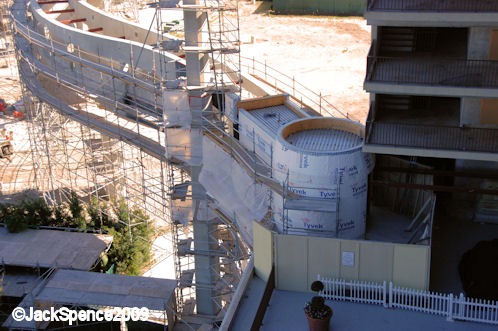 The scaffolding has been removed from the north wing of the structure.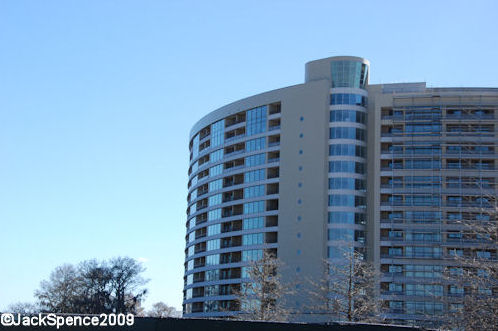 The pool area has "Mickey" themed buildings.
The property map on the fourth floor of the Contemporary has been updated to include Bay Lake Tower.
And last, but not least, Kidani Village at the Animal Kingdom Lodge.