Guest Blogger Amy Bedore visited the Grand Floridian on opening day of the Ginger Bread House!
It smelled like the holiday's when you first walk in the Grand Floridian and the Ginger Bread house was amazing. While the Gingerbread house was done the rest of the resort was still being decorated.
The House was beautiful. It's the 10th anniversary and a giant gingerbread sign was decorated and attatched to the home to notate that.
Here are some photos. Below the photos is the menu of goodies for sale!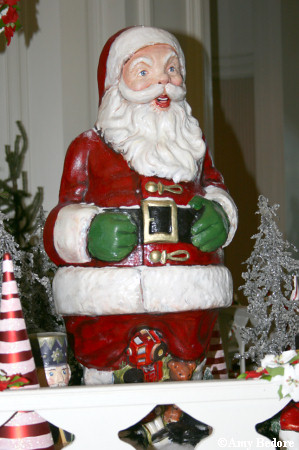 Ginger Bread House Goodies for Sale:
Large Chocolate Chip Cookie (4 oz) $2.50
Gingerbread Cookie People (1.6 oz) $4.00
Lollipops
Oreo Cookie White Chocolate Pop (1.6 oz) $4.00 *new this year*
Mickey Face (3 oz) $5.75
Princess (1.6 oz) $5.75
Chocolate Mickey or Minnie Head (3.25 oz) $6.75
Gingerbread House Shingle (2.8 oz) $7.00
Chocolate Snowman with Chocolates (4.2 oz) $7.25
Chocolate Mickey in Gold Box (3.2 oz ) $7.50
Gingerbread Ornaments
Small (1 oz) $ 8.50
House (3.8 oz) $16.50
Butterfly (5.4 oz) $16.50
Tree (3oz) $16.50
Cup (4oz) $16.50
Chocolate Gingerbread House (5.6oz) $10.00 *new this year*
Chocolate Holiday Hexagon Box with Truffles (7 oz) $10.00 *new this year*
Peppermint Bark 1/2 lb bag $12.00
Chocolate Holiday Frame (5.8 oz) $12.00
Assorted Gingerbread Cookies 1/2 lb bag $15.75
Seasons Greetings Chocolate box with Truffles (14.6 oz) $16.50
Stollen Bread with Marzipan (2lb) $18.25
Chocolate Disney Characters
Belle (14.4 oz) $19.50
Donald (9.4 oz) $19.50
Goofy (10.4 oz) $19.50
Mickey (14.2 oz) $19.50
Minnie ( 12.5 oz) $19.50 *new this year*
Tinker Bell (9.4 oz) $19.50
Poinsettia Chocolate Box with Truffles (20 oz) $19.50
Chocolate Champagne Bottle with Chocolates (1lb 2.6 oz) $35.00 *new this year*
Signature Gingerbread House (3.5 lbs) $65.00
Signature Chocolate Box with Truffles (2lbs 5 oz) $75.00