Sue, Mick and Sam Farrell, May 30th 2008.
On Friday 30th May 2008 we were invited to be the Flag Family!
After breakfast we were escorted to the roof of Disney's Wilderness Lodge by Ranger Stan.
He gave us a guided tour of all the sights from the roof and then we took it in turns to raise the five flags for that day. The view is amazing and offered us some fantastic photo opportunites.
Sam started with the American Flag, then Sue raised the white Wilderness Lodge flag, next it was Mick's turn to raise the State of Florida flag, then back to Sam for the Disney Flag.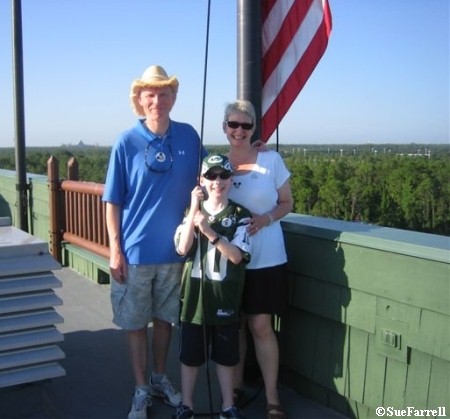 Lastly Mick with the green Wilderness Lodge flag.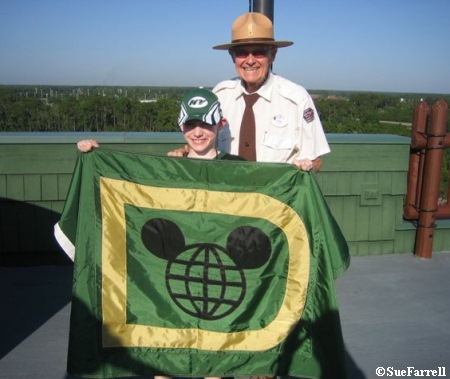 We did a short version of this in August 2004 (see our earlier photos below), but this time we were lucky to enjoy the full ceremony.
I would suggest anyone else staying at Wilderness Lodge to try and do this. It's a secret attraction that will remain a favourite of ours.
Thank you Ranger Stan and everyone at Wilderness Lodge.
Our 2004 Flag Family Photos: