"A person should set his goals as early as he can and devote all his energy and talent to getting there. With enough effort, he may achieve it. Or he may find something that is even more rewarding. But in the end, no matter what the outcome, he will know he has been alive." ~ Walt Disney
Like a lot of big stories do, this one has a humble beginning. In the mid-1980s a shy little girl in the Midwest US asked her father if they could put up some Christmas lights. This little girl was the family 'miracle'; she had arrived after five miscarriages and her Daddy could not resist his only child's request.
The father and businessman, Jennings Osborne, recalls a scene from his childhood when he began working for his father as a 6-year-old. "I'd sit for hours staring out that window of my father's automotive electric business, contemplating what I was going to make of my life. One thing my father taught me early is that if I worked harder than anybody else, I would achieve my dreams. Today my life's a fantasy land." (photos below)
Osborne, who had never had any lights on his home as a child, purchased a modest display of 1000 lights for their Arkansas home. Each year the family's lights display would grow and subsequently draw more and more spectators. By the mid-90s the estimated 3 millions lights display could be seen from up to 80 miles away!
Unfortunately, some of the Osborne's neighbors could not understand the benevolence behind his Christmas decorations. To appease his neighbors, Osborne tried to compromise; he shortened the time his lights were turned on and even hired four off-duty policemen to assist neighbors leaving and returning to their home. Still, his gift to the community was cited as a nuisance and a law suit was filed that eventually made it to the Arkansas Supreme Court. The family was ordered to immediately stop their Christmas lights display.
"It tears my heart out to this day,' Jennings says. "They don't get it. Our lights were Christmas for a lot of people.'
Enter the Dream-Makers at the Walt Disney Company. The WDW Company heard about the Christmas display and in 1995 the Osborne family was invited to bring their display to Disney's Hollywood Studios.
"As it turned out,' Jennings muses, "it's the greatest thing that ever happened. Now, millions get to see it. I get to share my gift with the world.' In addition to the lavish Orlando-based display, the family 'Osborne-izes' 32 additional Christmas displays throughout the state of Arkansas.
The Disney display sets stage on the Streets of America and everything stationary is dressed with twinkling holiday cheer. Lights drape everything from 'homes' to basketball goals to trees-much like the Osborne display which Jennings expanded bigger and better each year. Why did this family take a modest request from a small child and turn it into the incredible 4 million light (and counting) display it is today?
"We just like to make people happy," Jennings simply replies. In his home state Osborne is known as Little Rock's own version of Elvis; he is an ardent philanthropist whose gifts exceeds millions annually.
The crowds who have been serenaded under snow flurries and dancing lights at Disney know Osborne as the creator of millions of family holiday memories. Through his warmth and generosity Osborne has lit the faces and hearts of many during the holidays and we appreciate this quiet man who has touched many through his willingness to make a spectacle of himself"�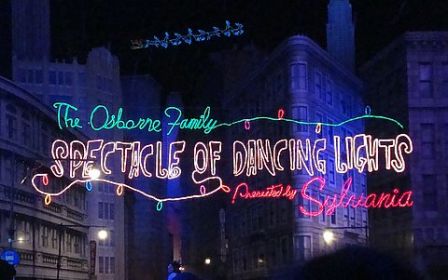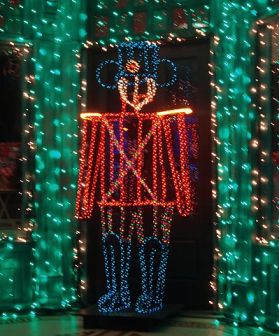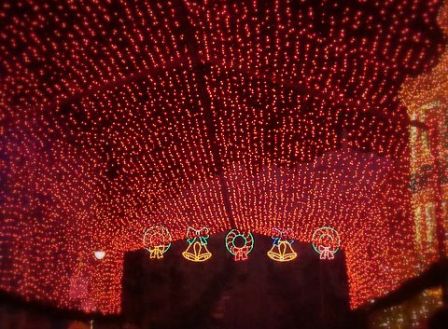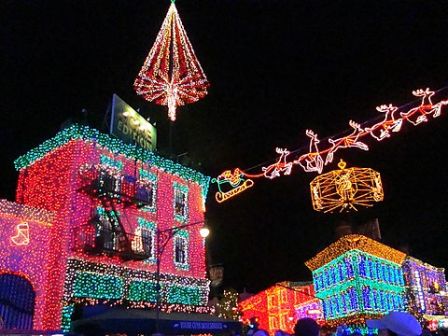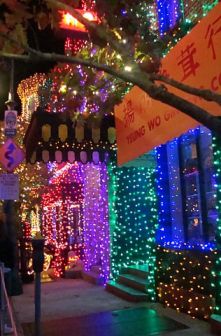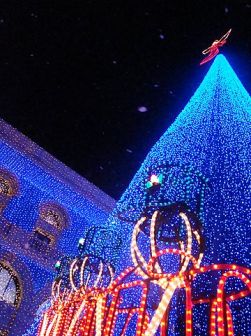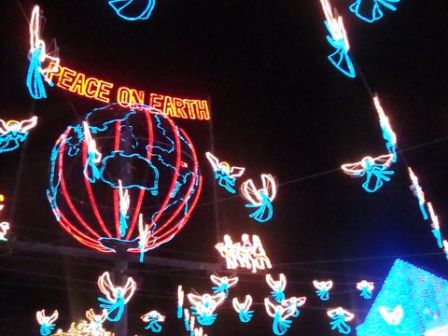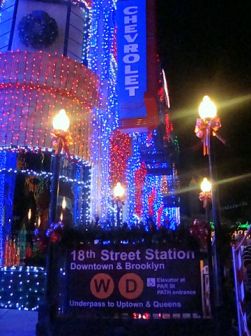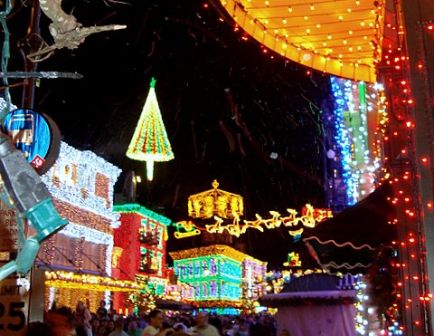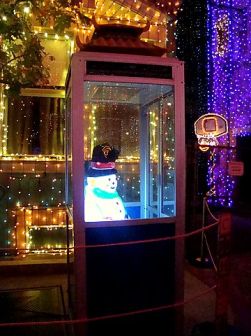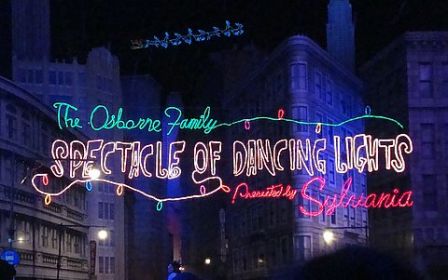 Information from the Osborne Family Website
Photos by Emily Owens