Jack Spence Reports….
The Food & Fun Center on the first floor of the Contemporary Resort has been completely closed.
A new, temporary, counter service restaurant is now open on the fourth floor of the resort. This new eatery is called the Tempo Grab And Go. Much to my delight, this short-term establishment looks more permanent than temporary so resort guests won't feel like they're being short-changed when paying deluxe prices.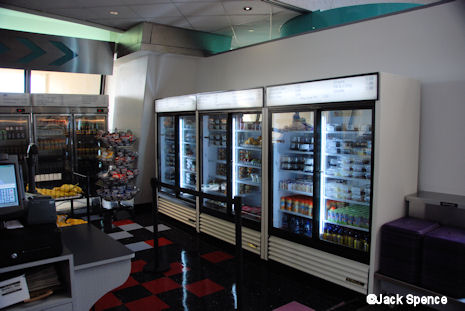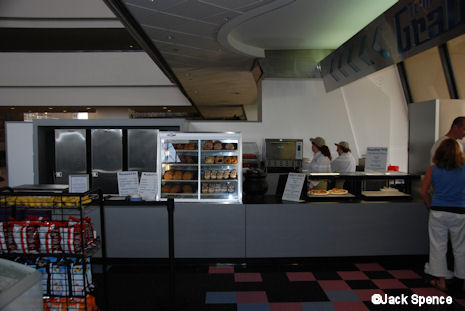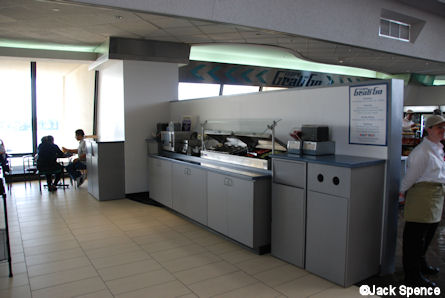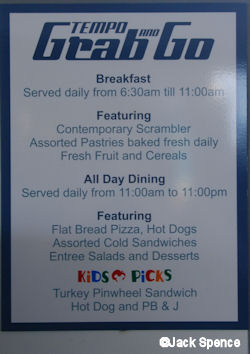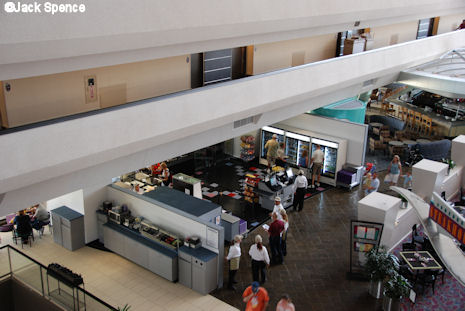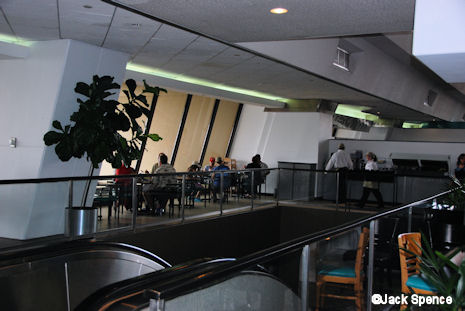 A new shop on the fourth floor is also taking shape as actual structures are now visible. In addition, the new floor tile in this area is coming along and looks quite nice.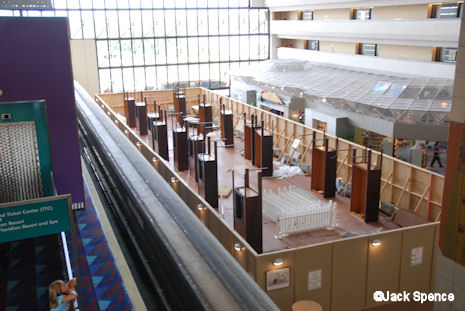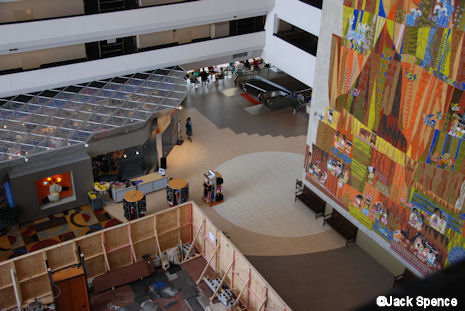 On the first floor, artist renderings now display what the redesigned check-in area will look like.
Construction continues on the rumored DVC just to the north of the Contemporary. The building is definitely taking on a horse-shoe shape that matches artist renderings that circulated on the internet for a short time.