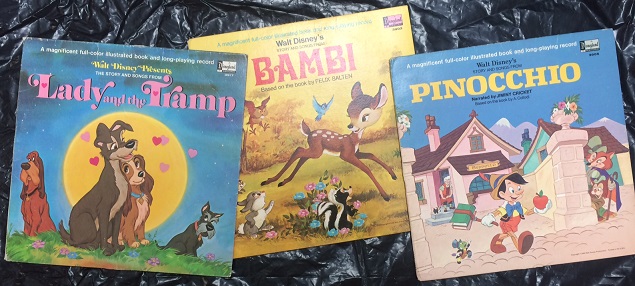 The record covers for Disneyland Records' "Lady and the Tramp," "Bambi" and "Pinocchio" soundtracks. [Chuck Schmidt]

When plans for Epcot were being formulated in the 1970s, it dawned on Marty Sklar of Walt Disney Imagineering that he and his team were overlooking something important, fundamental and functional … a Disney parks staple that hadn't seen anything new for more than a decade.
Music.
"It dawned on us that there hadn't been a new song written for the parks since 1969, not since X Atencio wrote 'Grim Grinning Ghosts' for the Haunted Mansion and 'Yo Ho, Yo Ho' for the Pirates of the Caribbean," Sklar said.
"Thirteen years and no new songs," he added. With a new park on the horizon, that needed to be rectified.
"So we immediately called the Shermans [legendary songwriters Dick and Bob Sherman] and told them to start writing songs for Epcot!"
What the Shermans came up with were the now-classic songs "One Little Spark," "Magic Journeys" and "Makin' Memories" for the Kodak-sponsored Journey into Imagination pavilion.
But, with so many other pavilions on the drawing board – all with different themes and widely varied story lines – more catchy tunes were needed.
A young songwriter and performer from California was asked to lend his expertise to the Epcot project. He made a name for himself after performing for a group of Disneyland executives during a private function in a nightclub just a few years before.
He so impressed those execs that they asked him to write a jingle for the park. The result was "It Could Only Happen at Disneyland," which was used extensively in ad campaigns and won a prestigious CLIO Award.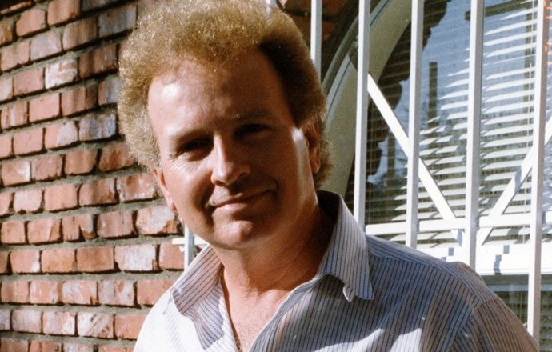 Songwriter Bob Moline was discovered by Disneyland executives in a bar in Newport Beach, Calif. He went on to write many beloved songs for Epcot pavilions. [D23]

The songwriter's name was Bob Moline.
Although the name Bob Moline didn't carry nearly as much weight as the Academy Award-winning Sherman brothers, tapping into Moline's potential proved to be a wise decision.
Moline's contributions to Epcot's soundtrack were staggering and made him an instant success with Disney and among Epcot's guests.
Moline wrote or co-authored "Listen to the Land" for the Land pavilion; "Canada (You're a Lifetime Journey)" for the Canada pavilion; "Energy (You Make the World Go 'Round)" for the Universe of Energy and perhaps his most popular Epcot contribution, "Golden Dreams," for the American Adventure pavilion.
It was a bit of a gamble on Disney's part to put its faith and trust in a relatively unknown quantity, but Marty Sklar was willing to take the risk. "It goes to show you that you never know where talent is going to come from," he said. "We discovered Bob Moline in a bar in Newport Beach."
In addition to his work at Epcot, Moline contributed music for "Dreamflight," the Delta Airlines-sponsored attraction in the Magic Kingdom Walt Disney World currently occupied by Buzz Lightyear's Space Ranger Spin.
Although Bob Moline passed away in 2011, his contributions to the fabric of Disney theme parks will surely live on.
Sklar was right to re-emphasize the importance of music in the Disney parks. Indeed, music has been an integral part of the Disney landscape dating back to the first talking animated short, Steamboat Willie. Beloved songs permeated future animated classics, among them Snow White and the Seven Dwarfs, Dumbo, Bambi and Cinderella. Who hasn't gotten teary-eyed while listening to "Baby Mine" … been inspired by "Bibbidi-Bobbidi-Boo" or "Heigh-Ho" … or gotten choked up over "Love is a Song"?
This album cover shows Salvador [Tutti] Camarata conducting songs from "Snow White and the Seven Dwarfs."

While the aforementioned Shermans and Bob Moline are well-known among Disney music aficionados, the name Salvador [Tutti] Camarata will likely draw a puzzled look, followed by a "Who?" response.
Camarata was a popular musician and band leader in the 1940s and 1950s when he was asked to help kick-start a new division within the Walt Disney Company, Disneyland Records. The new record label, which started in 1956, was a direct result of the success of the "Davy Crockett" television series and its popular "Ballad of Davy Crockett" theme song.
Camarata was tasked with heading up the Artists and Repertoire division of the label, and in the first year, Disneyland Records released seven soundtrack albums from the company's rich animated history. In the coming years, Disneyland Records became primarily a vehicle for music geared to children, while a splinter label, Buena Vista Records, was formed to appeal to a more adult audience.
Thanks to Camarata's deep ties in the music industry, he was able to lure prime talent at the time to the label, among them Mary Martin [of "Peter Pan" fame], Louis Armstrong and Louis Prima.
During his 16-year tenure with Disney, he produced more than 300 albums.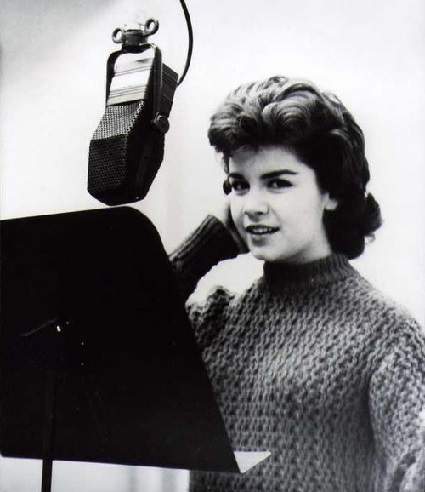 Annette Funicello is shown in the recording studio during the prime of her career. [The Walt Disney Company]

Camarata also had a hand in promoting Mouseketeer Annette Funicello and making her a pop music sensation for the Buena Vista label. While searching for material for Annette to record, Camarata enlisted the services of the Sherman brothers to write songs for her, most of which became hit singles.
The Shermans, of course, would be hired as staff writers for the company and would go on to become Oscar-winning songwriters. Their song "Feed the Birds" from Mary Poppins was said to be Walt Disney's favorite song.
The Shermans' contributions to the Disney parks include "A Great Big Beautiful Tomorrow," "It's a Small World" and "The Tiki Tiki Tiki Room" for the Magic Kingdom … that is, until Marty Sklar tapped them to contribute to Epcot's songbook.
Over the years, scores of prominent songwriters and composers have added to Disney's rich musical legacy, among them George Bruns, Alan Menken, Sammy Fein, Randy Newman, Phil Collins, Elton John, Bobby and Kristen Lopez, and Lin-Manuel Miranda.
Thanks to these folks, we'll all be whistling a happy tune for years to come.