If you're at Walt Disney World this week for the holidays, you surely have already packed your patience because this is THE busiest week of the year. Although being in a Disney theme park during the holidays is truly magical, it is also extremely crowded. So, it's more important than ever to have a strategy and backup plans so that you don't end up feeling stressed and overwhelmed.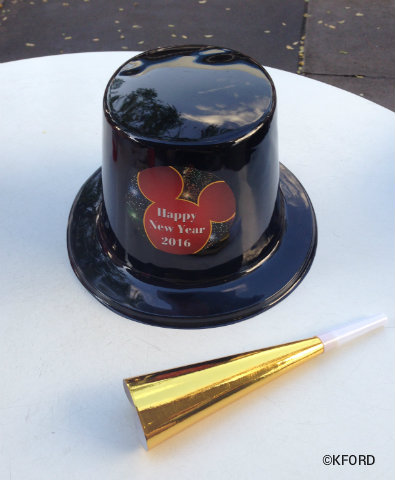 Here are my updated tips for managing your expectations and coping with the crowds this week:
** Know that the Magic Kingdom is likely to be the most crowded of the four parks at Walt Disney World on New Year's Eve and be prepared for long lines and wait times. Epcot will be the second-most-crowded on New Year's Eve.
** Because of the Magic Kingdom's popularity during this time of the year, it often reaches capacity in the morning, especially on Dec. 31. The park is closed to incoming guests in phases, and guests with one-day tickets arriving for the first time that day are among the first to be turned away. Guests who are re-entering the park, hopping from another park, have dining reservations, are staying at a Disney resort or are annual passholders increase their chances of being allowed back in.
** Be sure to book and use your FastPass+ selections for each day. This guarantees you'll have a much shorter wait for at least three attractions, which will cut down on the frustration of long lines. After the initial three FastPass+ selections are used, guests can visit kiosks in the park to add additional selections for available space on attractions.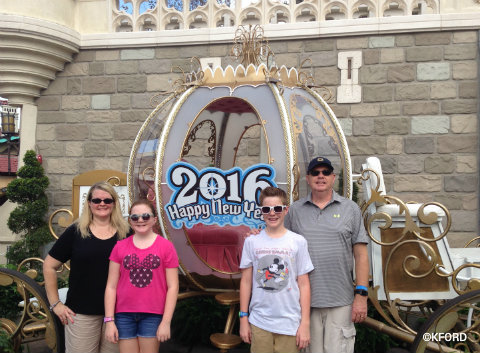 ** Extra entertainment, such as special character meet-and-greets and themed photo ops, will be added for New Year's Eve. Check these out!
** Consider making dining reservations for table-service restaurants. This could be a welcome respite from the crowds that certainly will extend into the counter-service restaurants. Many experienced Disney World vacationers may laugh at this statement; after all, they booked their dining reservations for the holidays six months ago. It's true that many, if not most, places may appear full. However, guests must cancel 24 hours beforehand if their plans change to avoid a $10 per person fee. So, be sure to check the reservation system a day or two before your desired date to see if a table has opened up.
** Even with dining reservations firmly booked, pack some snacks and bottled water to have on hand. This is especially important for families who have young children who will not be able to wait in long lines for snack vendors. Walt Disney World allows guests to bring in most foods and beverages — except items in glass containers (excluding baby food) and alcohol.
** Give yourself plenty of time to secure a spot for holiday entertainment. The same Christmas parade and stage shows that are offered during Mickey's Very Merry Christmas Party are shown in the Magic Kingdom during normal operating hours through Dec. 31. Mickey's Once Upon a Christmastime Parade, Mickey's Most Merriest Celebration and A Totally Tomorrowland Christmas are an added value to your ticket, but everyone else wants to experience this entertainment, too. A few years ago, we learned the hard way that guests stake out spots on Main Street at least a couple hours before the fireworks.
** It's tough to keep little kids from melting down in long lines so plan ahead to keep them entertained. Electronics, such as a parent's cell phone or other handheld gaming device, are worth their weight in gold. Download some children's apps ahead of time. Be sure to pack the cords, too, so you can recharge the devices if needed. (You also can buy portable rechargeable batteries in the theme parks.) Pull out your family's copy of Hidden Mickeys: A Field Guide to Walt Disney World's Best Kept Secrets and see how many classic Mickey icons you can spot in the queue. Or tuck a new coloring book and crayons or word-search book and pen in your bag.
** Finally, recognize that when the Walt Disney World parks are this crowded, you will not be able to see and do everything. Managing your expectations will help set the tone for the day. Take time to explore lesser-known attractions — Hall of Presidents recently reopened — and take breaks from the crowds and weather as needed. Just don't leave the park unless you want to risk not be allowed back in!