When I think of holiday lights at Walt Disney World, I can't help but remember the amazing Lights of Winter arch in Epcot. I was memorized by the synchronization of the lights, the fountains and the music. This may have been my first digital camera, not sure.
This photo was taken in 2001. Enjoy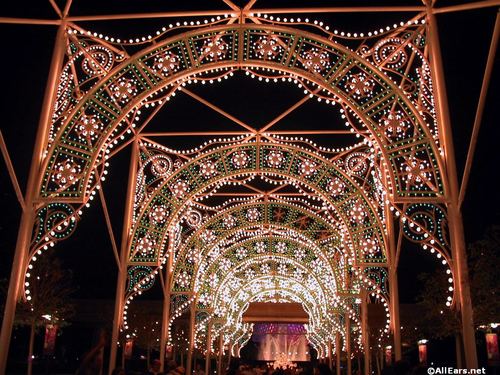 If anyone has photos or video they would like to share, please leave me a note in the comments below.