Frozen Holiday Wish returned to the Magic Kingdom for the 2015 holiday season. During the show, Queen Elsa uses her power and two hundred thousand LED lights to transform Cinderella Castle into a frozen palace. In my mind, this is the greatest Disney holiday light display.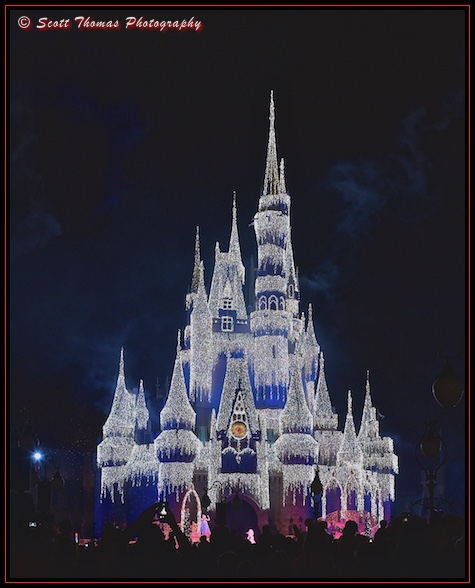 Cinderella Castle transformed into an ice palace in the Magic Kingdom.
Nikon D750/28-300VR, 1/20s, f/8, ISO 800, EV -0.67, 28mm Focal Length.
Deb will be here tomorrow to show us a holiday light display from the past.