For the last three months, Yakitori House at the Japan Pavilion in Epcot has been ensconced behind plywood walls. The Imagineers had decided it was time for a change and this perennial favorite of many underwent a transformation.
First, the restaurant's name has changed. Yakitori in Japanese refers to grilled skewered food, more often than not, grilled chicken. However, this offering has not been on the menu in many years. This was often confusing to Japanese guests and those familiar with the term. So the restaurant is now called Katsura Grill.
The name "Katsura" comes from the Katsura Imperial Villa located outside of Kyoto. The gardens and architecture here are considered outstanding and of great cultural importance.
I was on hand today (December 7, 2011) for the grand opening of Katsura Grill and was the first customer to be served. The cast members and manager all welcomed and applauded me.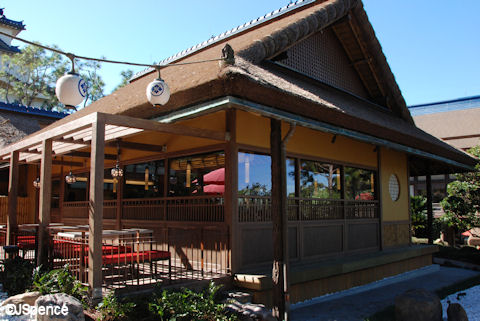 The building is basically like it was before, however, all of the rice paper (shoji screen) windows have been replaced with clear glass. This is great! The outside area is beautiful and now these vistas can be enjoyed from inside. The restaurant is much brighter than it had been. The furniture also has a more modern, clean look. A large table has been added in the middle of the dining room for big groups or communal seating.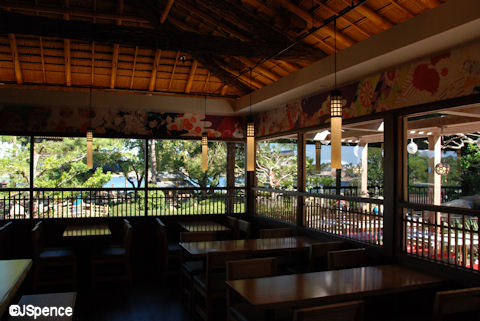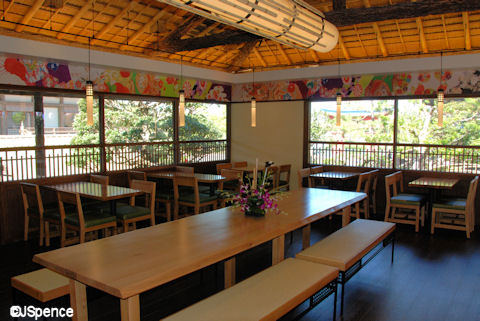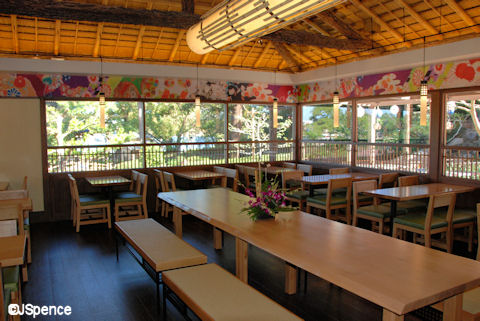 The ceiling remains the same with rough-hewn logs, however, a modern light fixture and colorful Japanese artwork have been added for a more contemporary touch.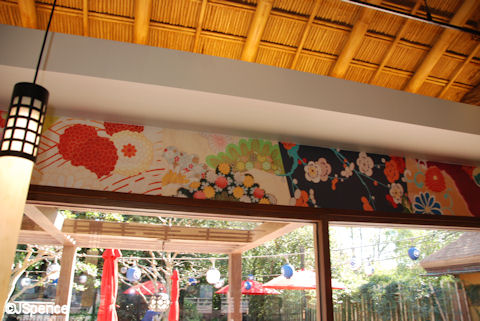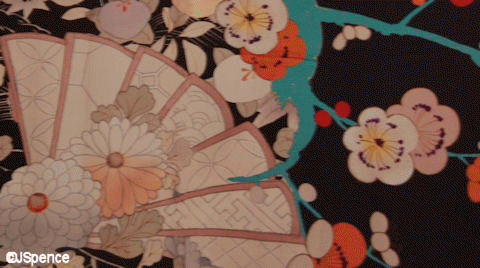 The ordering counter has also been redesigned. It is now more open and bright and features a single line for better crowd control.
For the most part, the seating outside remains the same, however, new red umbrellas and red upholstered stools have replaced the old white and blue color scheme. In addition, three tables have been added adjacent to the building.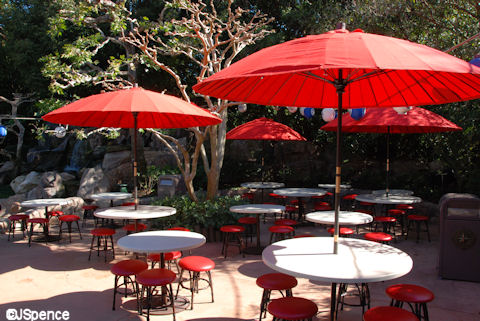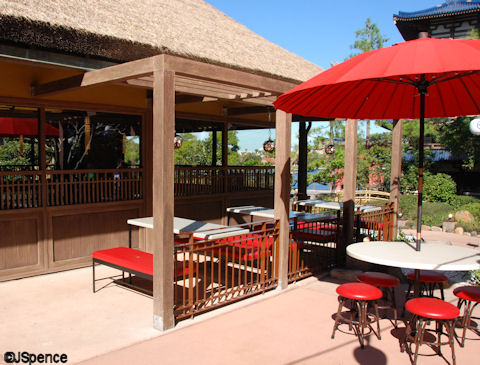 The menu has been expanded slightly, but most of your old favorites are still here, like teriyaki beef and chicken, California rolls, and udon. Pictured below are the Shogun Combo (teriyaki beef and chicken, rice and vegetables) and the Tokyo Sushi Combo.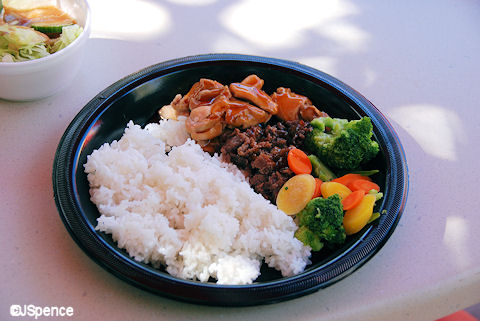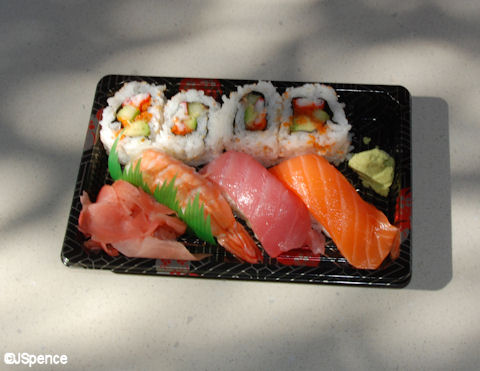 Yakitori House has always been one of my favorite counter service restaurants and Katsura Grill will continue to rank among my preferred spots.
Another change has also come to the Japan Pavilion. For many years, a small gift shop, located across the walkway from the Mitsukoshi Department Store, sold Japanese souvenirs. Since much of this merchandise was a duplicate of what Mitsukoshi offered, this spot was converted to a beverage stand and now serves sake, beer, tea, plum wine, and soft drinks. This new stand is called Garden House.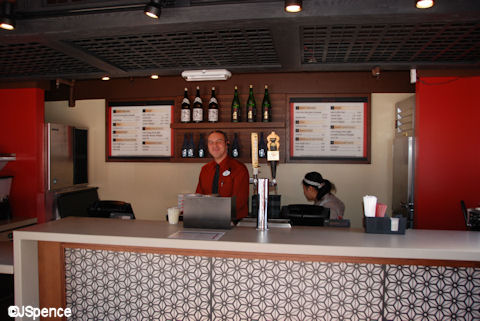 In the months to come, I will be bringing you an in-depth article about the Japan Pavilion and more details about Garden House, Katsura Grill, and the rest of this wonderful World Showcase nation. Stay tuned.