Monorail Pilot Memories
by Natalie Holsten
AllEars® Guest Columnist
Feature Article
This article appeared in the February 13, 2018 Issue #960 of ALL EARS® (ISSN: 1533-0753)
Editor's Note: This story/information was accurate when it was published. Please be sure to confirm all current rates, information and other details before planning your trip.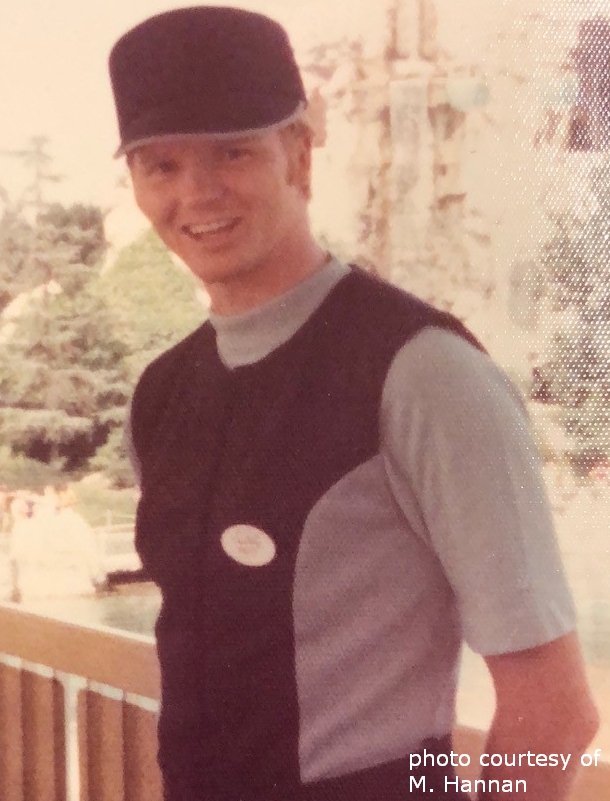 When Walt Disney first dreamed of being a cartoonist and filmmaker, he probably had no idea that he would go on to create a world-renowned company with an extraordinary organizational culture.
The Disney culture influences the world in sometimes unique and unexpected ways. One of those ways became apparent to me after a conversation recently with a good friend, Matt Hannan, who worked as a Monorail pilot at Disneyland during the 1970s. What started out as a job to be close to his girlfriend, who also worked at Disneyland, later became an experience that helped him shape a personal philosophy that he uses every day in his role as pastor of a large church in the Pacific Northwest.
A few weeks ago, Pastor Matt regaled our family with stories of his experiences as a Monorail pilot. When he worked at Disneyland in the 1970s, the Monorail and the steam trains were operated by RETLAW ("Walter spelled backwards," Matt explained), a company privately owned by the Disney family, and so he was technically an employee of RETLAW.
"My paycheck was signed by a member of the Disney family," Matt shared. "At Christmastime we had parties with the Disney family. They were very nice."
When he started working for Disneyland in 1971, he quickly learned that he wasn't an employee, but a "cast member" and he didn't go to employee training, but to the University of Disneyland.
"You're taught to preserve the magic. You don't have a uniform, you have a costume. You don't go to work, you go on stage. You don't take a break, you go backstage, because everyone is a character and your job is to fulfill a role in a theatrical experience people are having," Matt shared. "For me, it was important to give people a good experience. We were offering them an opportunity to go around on, frankly, a unique machine."
Matt told the story of how Walt Disney saw the Monorail in Germany in 1957 and wanted it for Disneyland. It used a design that was considered at the time to be futuristic.
"The Monorail itself was a futuristic-looking thing, before its time. At the time, people considered it to be 'space-y' and because they bought into the magic they thought it was wonderful."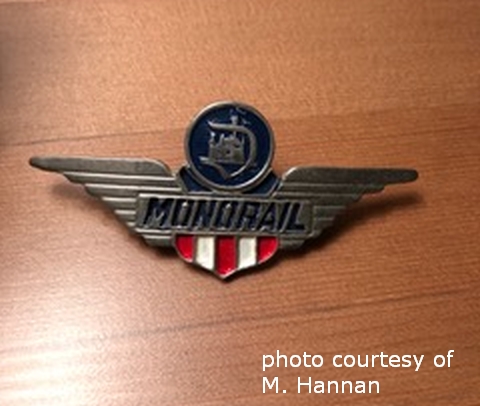 Matt drove the Mark III during his time at Disneyland and underwent special training to become a Monorail operator.
"We were called Monorail 'pilots,' which is funny because you're a pilot of something stuck on a rail. We had actual ground school we went through. We had to learn all the details of the vehicle, its weight and capacities, not to exceed speeds, the braking system, all of that."
In addition to loading passengers on and off, making passenger briefings, and stamping tickets, Matt had a number of other responsibilities.
"You might come back from being backstage for a break, and you'd come out and the line would go all around the submarine lagoon, so you'd work crowd control," he explained as an example, adding that the crowd control tactics he learned at Disneyland help him today as a pastor.
"If you start a conversation with people and walk with them and touch their elbow you can get them where you want them to go," he noted. "This summer at our church we had 7,000 at our Summer Celebration. All those people were in line for food. I greeted them, but what I really did was move the people."
Another part of his job as Monorail pilot was answering countless questions from park guests. The number one question he was asked? "Where's the bathroom?"
"People can't have a good time on a full bladder," Matt said. "The magic stops happening."
During the years he worked as Monorail pilot, Matt said he carried a number of famous people, including movie stars, athletes, and even President Ford ("he was a very nice man"). Security was most intense when Emperor Hirohito of Japan visited, Matt said.
"There were snipers up in palm trees, the Matterhorn, camouflaged, and if you weren't there beforehand and saw them inserted, you wouldn't know. The emperor was driven to the back entrance and had a rather unceremonious entry. I stopped the Monorail, he marched up a little stairway and was admitted to the Monorail and brought in that way."
Matt said that from his perch as Monorail pilot, he could see the parking areas and also would be on the lookout for people breaking into cars.
"As I was driving the Monorail I might say, 'Monorail Blue to Pirates Lookout, I've got two white males breaking into a Winnebago camper, second row, third vehicle up,' and security would pick them up."
When asked about the best part of his job at Disneyland, Matt answered it was the people and the freedom to make magical moments happen for them.
"On a nice summer day, 70,000 people wanted to come out and have a nice time, and I could do that. With my employee classification I had a silver pass, so I could admit myself and three guests every day," he explained. "I'd pick people out of the crowd, and for whatever reason, maybe somebody came all the way from Australia and they were shocked at the price of things. Or they might have gone one day and they'd like to come back for another but couldn't afford it, so I'd say, come back and I'll get you in.
"I would find someone and say, how'd you like to be my guest today? I could call the worker at whatever ride a group was heading to and say, 'Hey I'm sending you a few people and could you put them at the front of the ride?' And the ride operators would see them and say, 'Oh, you must be Matt's special guests, we have a spot for you at the front of the line.' It made a special time for people."
On the flip side of that would be unhappy guests. "There are always people with the gift of unhappiness, who will complain. Overall, it was a pretty easy job, because most people want to have a good time."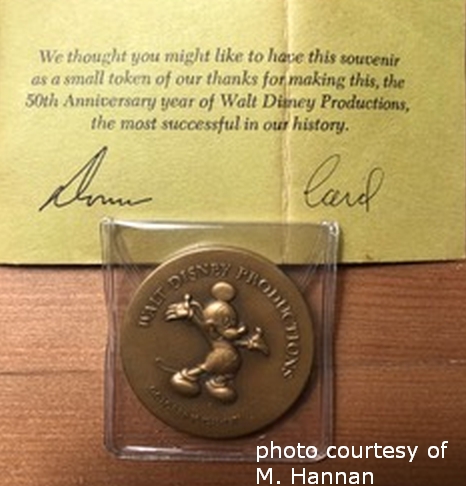 Eventually Matt got through college and seminary and quit working at Disneyland, but the lessons and insight into people he gained at Disneyland continue to help him in his work as a pastor. In addition to crowd control, Matt learned the importance of telling a story from Walt Disney himself, the master storyteller. Another part of the Disney culture Matt observed is that first impressions are huge.
"The number one comment about Disneyland was, 'It's so clean.' By the time people have walked down Main Street, they've passed 15 workers sweeping. Main Street shapes their experience. So that if later on they run into a bunch of popcorn on the ground in Frontierland, it's not a big deal, because they believe it will be cleaned up.
"You have only a couple of minutes to make that impression. I translate that to the life of my church. By the time they walk through the parking lot and through the door of the church they've made a decision. 'This is a friendly place, these are warm people, they don't pressure me.' I learned that from Main Street."
He also learned the importance of character. "One out of every 100 who applied to Disneyland were hired. Then of those hired, we only hired one of so many for RETLAW. So I was asked to go interview prospective Monorail pilots. As I went I said to my supervisor, 'What am I supposed to ask? Tell me about your previous experience as a Monorail driver?' And he said, 'Matt, you don't get it, do you? We hire attitude.'"
Over the years, Matt developed an acronym, CASH, which stands for Character, Attitude, Skills, and Habits. This acronym, which encompasses principles he learned at Disneyland, guides his hiring practices at his church.
"Character is not just being nice, but having a distinct focus, and then organizing yourself to achieve that. The skill thing, you can train someone to drive the monorail. But if they didn't make it, it was because they had a sour attitude about the guests. Or, they had developed unhealthy habits like lying, or drinking too much and showing up late.
"CASH describes my hiring profile, and I'm not looking for money. I want someone with character, who knows what they're trying to achieve, and I want a person with winning attitudes. Then, only then, I'm looking for a person of skill. Most people are not dismissed because they don't have the skill. They're dismissed because they don't have character, or they have an attitude failure."
Character, first impressions, the power of story — all are important facets of the Disney culture that have influenced Pastor Matt in his life, and in his work at New Heights Church.
= = = = = = = = = = = = =
RELATED LINKS
= = = = = = = = = = = = =
Other AllEars® features from Natalie Holsten:
What I Love About Disney World
= = = = = = = = = = = = =
ABOUT THE AUTHOR
= = = = = = = = = = = = =
Author Natalie Holsten lives with her husband David and four kids in Papua, Indonesia. They are big Walt Disney World fans, even from afar. Natalie enjoys planning trips, reading, being outdoors, and writing. She recently discovered a wonderful mock Dole Whip recipe using the pineapples that grow in her yard.
-o-o-o-o-o-o-o-o-o-o-o-
Editor's Note: This story/information was accurate when it was published. Please be sure to confirm all current rates, information and other details before planning your trip.