January 2017 Walt Disney World Bits and Bites
Feature Article
This article appeared in the December 27, 2016 Issue #901 of ALL EARS® (ISSN: 1533-0753)
Editor's Note: This story/information was accurate when it was published. Please be sure to confirm all current rates, information and other details before planning your trip.
= = = = = = = = = = = = = = = = =


STEP BACK IN TIME
= = = = = = = = = = = = = = = = =
… is on Holiday Hiatus. See you next month!
= = = = = = = = = = = = = = = = =

HIDDEN MICKEYS ALERT
= = = = = = = = = = = = = = = = =
Steve Barrett, author of the Hidden Mickeys books and webmaster of HiddenMickeyGuy.com, visited Epcot recently and photographed a few Hidden Mickeys for you to find. Enjoy the hunt!
1. The Land Pavilion, Living with the Land. In the last room of the ride, a fish tank on the left side of your boat has vertical pipes visible along the top section of the tank. Classic (three-circle) Hidden Mickey holes are in the pipe at the top middle of the tank. (Thanks to Eli Fried and Amy Mazzella.)
2. Mexico Pavilion, Gran Fiesta Tour Starring The Three Caballeros. After years of trying, I finally got my own decent photo of this partial Hidden Mickey. It's a blue necklace classic Mickey on the neck of the fifth person back from the end of the left wall as you enter the first tunnel in your boat, just after the volcano. The left "ear" of the classic Hidden Mickey is mostly covered. (Thanks to Jim Massoni.)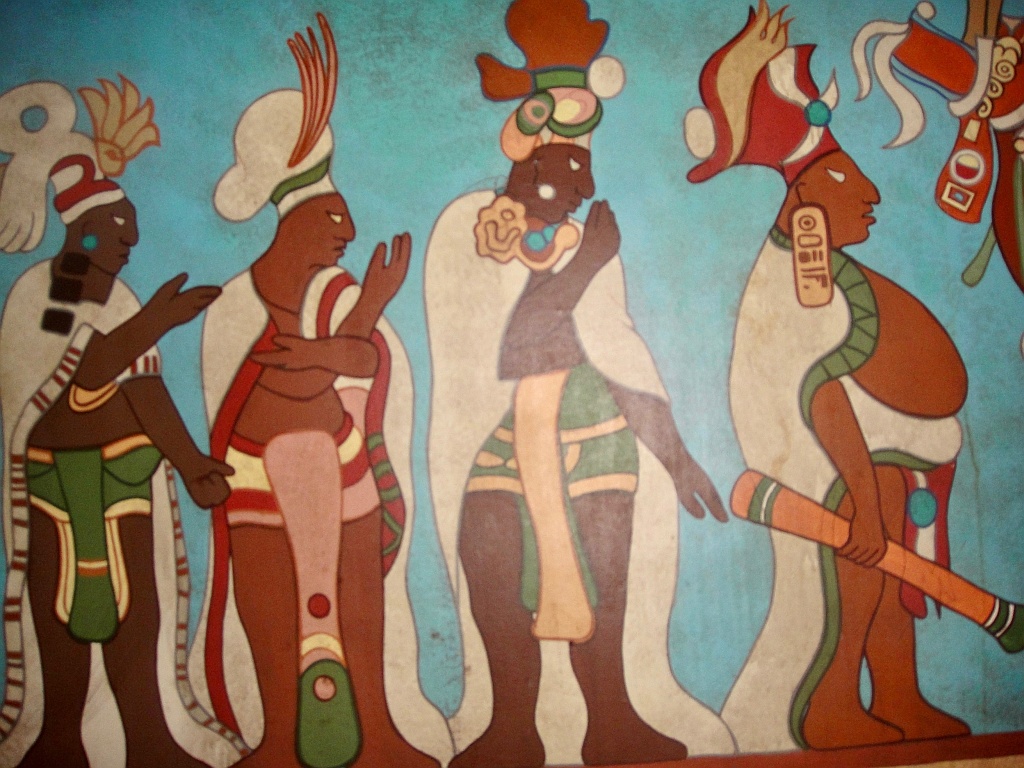 =-=-=-=-=-=-=-=-=-=-=-=-=-=-=-=
You can find an archive of past Hidden Mickey Alerts HERE.

And check out our latest Searching Disney with Steve blog.
= = = = = = = = = = = = = = = = =

MONTHLY REMIND-EARS
= = = = = = = = = = = = = = = = =
January 4 – 8 — Walt Disney World Marathon Weekend presented by Cigna — a range of events and races, each pacing through an assortment of exciting locations — including all four theme parks. There's a Family Fun Run 5K, followed by a 10K, a Half Marathon and the full marathon.
January 13 – February 20 — Epcot International Festival of the Arts — Combining visual, culinary and performing arts from around the world, the first-ever Epcot International Festival of the Arts will create a global masterpiece for six inspired weekends. Held Fridays through Mondays starting Jan. 13 through Feb. 20, 2017, the Festival will feature new art each week.
-=-=-=-=-=-=-=-=-=-
Check our Events page for a full schedule of upcoming events.
-=-=-=-=-=-=-=-=-=-=-=-=-=-=-=-=-=-=-
Animal Kingdom
Kali River Rapids will be closed for refurbishment January 3 through February 13, 2017.
Magic Kingdom
Walt Disney World Railroad will be closed for refurbishment from January 9 through February 16, 2017. While it is undergoing refurbishment, The Magic Behind Our Steam Trains Tour will be suspended, January 1 through February 28.

Liberty Square Riverboat will be closed for refurbishment January 3 – 12, 2017.

Hall of Presidents will be closed for an extended refurbishment from January 17 through June 29, 2017.
All Star Music Resort
Piano Pool will be closed through February 3, 2017. Guests can use the Calypso Pool near Melody Hall during this refurbishment.
Animal Kingdom Lodge
Kidani Village villas are undergoing a "soft goods" refurbishment (replacing bedding, wall, window and floor coverings and upholstery) through January 2017.
Coronado Springs
The resort rooms are undergoing a "hard goods refurbishment" that will continue for some time into 2017.
Sandcastle Pool will be closed for refurbishment January 2 through February 24, 2017.

NOTE: In an ongoing effort to improve the quality of facilities and offerings, Disney's Old Key West Resort will be undergoing a wholesale refurbishment starting in Spring 2017. This refurbishment is expected to be completed in 2019.
Resort rooms will undergo a "hard goods" refurbishment through 2017.

The Computer Pool is closed for refurbishment through January 3, 2017.

Hippy Dippy Pool will close for refurbishment January 13 – 20, 2017. During this time guests can use the resort's Computer Pool or Bowling Pool.
The Walt Disney World Swan and Dolphin is currently undergoing the largest renovation in its 25-year history. The Dolphin room renovations are currently scheduled to be completed by the end of 2017. In addition, starting in the spring of 2017 the Dolphin lobby will undergo a $12 million re-design. When finished in the fall of 2017, the new lobby will be completely transformed into a sleek, contemporary space and will feature new dining and beverage options. The lobby re-design is the final stage of the $140 million renovation project.
Wilderness Lodge and Boulder Ridge Villas
General resort refurbishments and construction work in multiple areas will continue until 2017. Some pathways and the nature trail will be unavailable at certain times.

Hidden Springs leisure pool, resort beach, playground and recreation fire pit are unavailable.

Cub's Den Children's Activity Center is closed now through 2017.
The Yacht and Beach Club Convention Center is undergoing expansion and renovation now through February 1, 2018.
Typhoon Lagoon water park is closed through March 11, 2017 for its annual refurbishment.
Disney Springs
Fulton's Crab House is closed for refurbishment. It is due to reopen in 2017 with a new concept and name, Paddlefish.

Planet Hollywood is also closed for refurbishment. The restaurant is being transformed into a four-story stargazing observatory to match the design aesthetic of Disney Springs. Although an opening date has not been announced, Planet Hollywood is taking reservations for January 2017 dates.

Read HERE for more on Disney Springs.
-=-=-=-=-=-=-=-=-=-
A complete list of known rehabs can be found HERE.
= = = = = = = = = = = = = = = = =

MAGICAL MOMENTS
= = = = = = = = = = = = = = = = =
Each month, we like to share a few heart-warming Magical Moments brought to us by the amazing Disney cast members! During this holiday season, we're sharing an extra helping of Magic with a few more Moments than usual. Ho Ho Ho!
Elizabeth Bryte: While waiting in line to see Belle with my two granddaughters (ages 5 and 3) recently, a cast member told us that we would be the last ones to see Belle. To our surprise, after the girls talked to Belle she asked them if they would walk with her to see Snow White. All of us, parents and grandparents, were in tears watching them, walking hand in hand with Belle down the path. Best moment ever! Thank you, Belle.
Rebecca Foreman: My husband has always wanted to stay at the Grand Floridian, so I made a reservation for our 25th anniversary and got a great Florida-resident rate for the cheapest room. When we checked in and received our anniversary buttons, we were given an upgrade to the main building, club level honeymoon room with views of the lake, pool and all the parks (from the cheapest to the most expensive room!). At lunch at the Grand Floridian Cafe, we were given a giant anniversary cupcake for dessert. While shopping, one of the cashiers presented us with a special event certificate and one of her pins. The evening turndown came with a personalized card. Later that evening, we were presented with an anniversary cake, a lithograph of the Grand Floridian and a Mickey/Minnie pin set. It was a once-in-a-lifetime magical trip for a once-in-a-lifetime occasion! When Disney does magic, they do it right! When people ask me why I keep going back, I tell them about this trip and then say, "That's why."
Carol: For the past seven years, we have celebrated our wedding anniversary at Walt Disney World. Last year, my husband had a swollen knee that forced him to stay in our lovely room at Port Orleans Riverside for 2-1/2 days until the swelling went down and he could bend it well enough to hobble along. That was the day of our anniversary, so we put on our "Anniversary Buttons" and set out for breakfast. On our way, a lovely gentleman on one of the golfcart luggage transports stopped and jumped off to sing "Happy Anniversary" to us! It was such a lovely gesture, such fun and a great way to start our day. Thanks to all those at Disney who go so far out of their way for us all. And thanks to AllEars® for giving us all a place to discuss these kind gestures.
Nathaniel: My son's Boy Scout troop was camping in tents at Creekside Meadow of Disney's Fort Wilderness earlier this year. One night, it rained pretty bad and one of the Boy Scouts and his dad came back to a tent that was blown over with two inches of water inside of it. Disney put them up in a Fort Wilderness Cabin for the night free of charge. In the morning Disney set up one of its own extra-durable tents in the spot where the tent had blown over and allowed the scout and his dad to use it the rest of the week free of charge. Thank you, Disney, for making a bad situation magical.
Beth J.: We started doing an annual "Sister, Mom and Me" trip about seven years ago. For our most recent trip, we celebrated my mom's 80th birthday. She had discovered her love for Bay Lake Tower the year before, and absolutely loved sitting out on the balcony watching the boats. So, when it was time to select a resort for this year's trip, it was an easy choice of Bay Lake Tower, requesting a view of the marina. When we checked in at the Contemporary, we found that the room was facing the pool instead of the boats. I asked if we could be moved to see the marina, but the cast member said there was no availability. When we walked over to Bay Lake Tower itself, I explained to the cast member there how much Mom was looking forward to watching the boats. He looked on the computer and then got on the phone, and before we knew it, he said, "OK, you are all set. We have a room overlooking the marina for you." I had tears in my eyes as Mom's face lit up so much when she heard the good news. We thought that was the best pixie dust we have ever received in all of our trips, but that same cast member made it even better. Just as we were getting settled in our room, he showed up at our door with balloons and gifts to celebrate Mom's 80th birthday! Tears and hugs this time around! It was so cute to watch Mom on her scooter, wearing her birthday Mickey Ears with pride as she scooted throughout the parks all day long!
Peggy L.: I was in Hawaii with my son and his family a few months ago. He is a Marine stationed in Hawaii a few years ago and went back for a family trip. Having been to Aulani, I wanted the rest of my family to see it. Big mistake. It was like taking my grandkids, Andrew, 9 and Aubrey, 3, to a candy store and telling them they could only look. Their longing looks and pleading was heartbreaking for this grandmother. I'm a Disney Vacation Club member, so I checked online for availability, thinking guests might have checked out early due to Tropical Storm Darby. No such luck. There were guest rooms available for $500+ per night, but I couldn't afford those. I called DVC member services and explained the situation, asking if they could convert an available room for "paying guests" to a DVC villa for just one night. I could hear the empathy in the cast member's voice, but she explained that they weren't able to do that… While chatting, she asked me where we were staying. When I told her we were on the Marine Corps base in Kaneohe, she asked, "This is a military family?" and then told me to hold on. She returned, saying that she had spoken with her supervisor and we were able to get a 1-bedroom villa for one night on DVC points. The last thing she said to me was, "Please thank your son for his service." We arrived at Aulani early the next morning with our swimsuits on under our clothes, we checked in, and headed outside for a full day of all the activities offered there. It was a great surprise for my grand kiddos, and a memorable last night in Hawaii. Thank you DVC and Cast Member Korby for making that Disney Magic happen for one Major Dad and his family.
-=-=-=-=-=–=-=-=-=-=-=-=-=-=-=
We just bet you have a story to tell about an unforgettable moment during your Disney vacation! Please send your favorite memory for inclusion in a future AllEars® via our Contact Us page. Thank you all for sharing!
-o-o-o-o-o-o-o-o-o-o-o-
Editor's Note: This story/information was accurate when it was published. Please be sure to confirm all current rates, information and other details before planning your trip.