Are you thinking about getting a ticket to Universal Orlando's Halloween Horror Nights?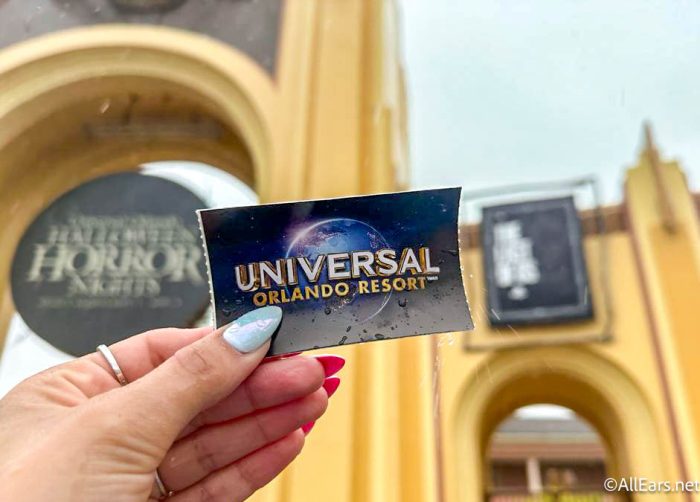 Maybe you're a little hesitant to spend that money, especially if you've never been before. Well, we go pretty much EVERY year, and we've recently been to this year's event, so we can tell you if the money you spend on a Halloween Horror Nights ticket is worth it. So is it? Well, let's see…
What is Halloween Horror Nights?
So what exactly IS Halloween Horror Nights? Well, it's a separately ticketed event that happens on select nights at Universal Studios Orlando from September 1st through November 4th. The theme parks get spooky decor, with special areas being turned into haunted houses with real-time scares. You'll come face to face with horror characters from movies, TV shows, and more in an evening dedicated to nothing but fear.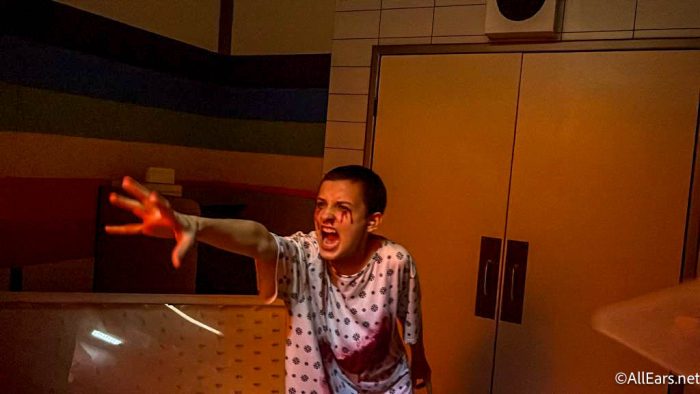 Needless to say, this isn't an event for the faint of heart, and it is not recommended for children under the age of 13. 
How much does it cost?
Ticket prices for Halloween Horror Nights depend on the night you attend, as well as if you want to upgrade your ticket to include more experiences. The base ticket runs from $79.99 to $119.99. However, you can buy an express pass starting at $109.99 to skip the regular lines.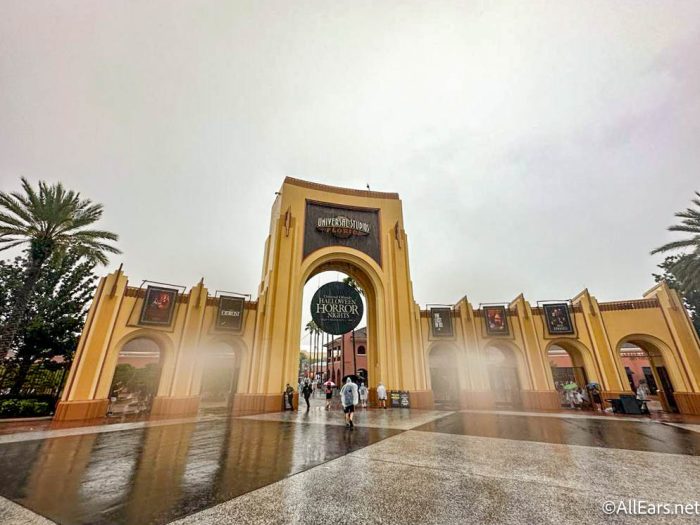 You can also get a Halloween Horror Nights R.I.P. tour ticket, which is a walking tour of the event: tickets for that start at $299.99 per person.
What's included?
You'll get access to the theme parks during the evening when the event takes place. You'll also get access to exclusive food and drinks only served during Halloween Horror Nights. You'll also find exclusive event entertainment.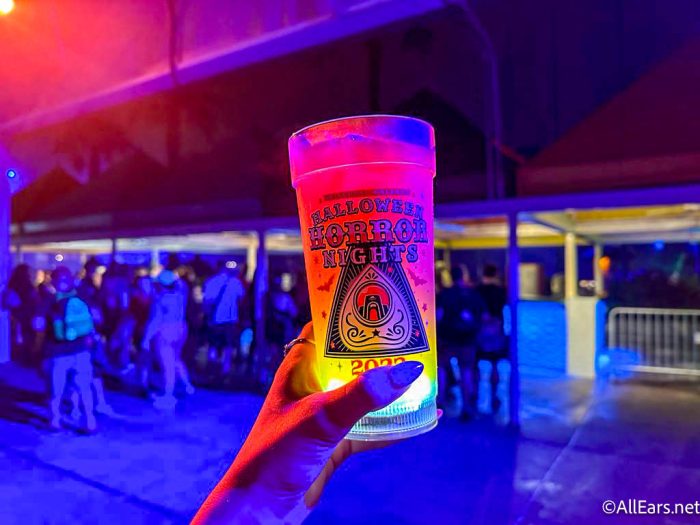 Of course, the biggest draw of Halloween Horror Nights is the haunted houses, which you'll get access to even with a base ticket.
Is it worth it?
Now that we know what a ticket costs and what it includes, we have to ask the question, "Is Halloween Horror Nights worth it?" Well, after attending this year's event, we're saying "yes," especially if you grab a ticket for one of the cheaper nights. Even if you don't go into the haunted houses, you can enjoy the scare zones, the Nightmare Fuel show, snacks and drinks, and attractions with decent waits.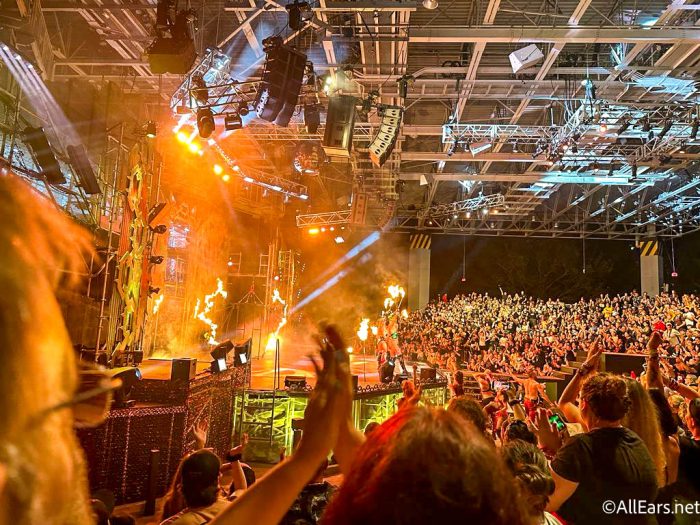 However, if you plan on going to the park during the day PLUS doing Halloween Horror Nights, the price will add up — we recommend grabbing the Scream Early Pass for $40, which lets you into Halloween Horror Nights a few hours before the event officially begins. You can take that time to hop on some rides.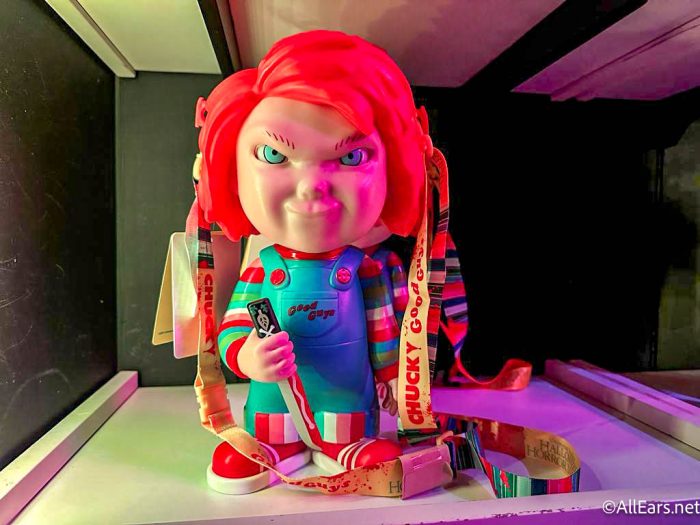 Let's talk about the houses. You get access to those houses that feature a lot of popular franchises like Chucky, Stranger Things, and The Last of Us. If you don't get an Express Pass, you may not get into EVERY single house, but we usually prioritize which houses are most important to us. Having a game plan for the evening is always a good idea.
We will say that you should probably love horror and thrills to get the most out of this event. However, if you're not and you don't like horror (and especially gore), you might want to just stick with something like Mickey's Not-So-Scary Halloween Party at Disney World. We'll point out that Halloween Horror Nights features a LOT of jump scares, and if that's not your thing, you'll want to skip it.
We feel like this is an event where you get what you pay for, and if you're a HUGE horror fan, it may even be worth it to pay more for the express pass or another upgraded experience.
If you're NOT into horror, though, you still might find your money's worth just due to the theming, the included rides, and food. Overall, we think this is a better value than a Disney after-hours event, and it even costs less than the Disney events.
So, if you're considering going to Halloween Horror Nights, DO IT. We feel like it's a fun time, and if you love horror, as well as horror in pop culture, you're going to get your money's worth.
Check back with AllEars again soon for more Disney and Universal news.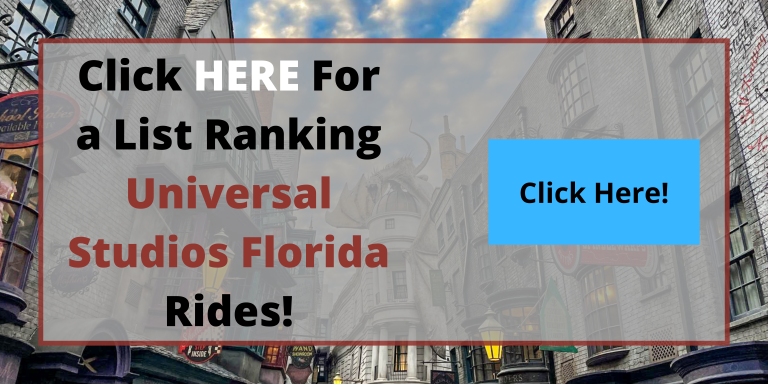 Have you ever been to Halloween Horror Nights? Do you think it was worth it? Let us know in the comments!