So much is happening right now at Disney World!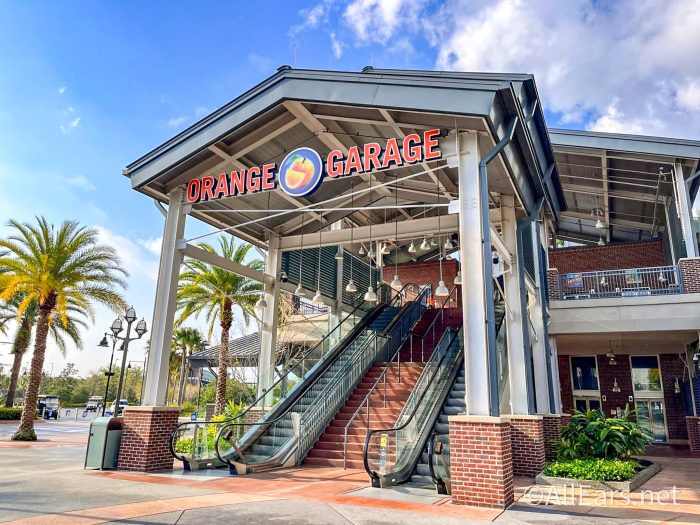 We have seen a lot of changes today as the 50th celebration has ended. EPCOT and Magic Kingdom both got new maps. We got a new menu for California Grill replacing their 50th menu. It feels like everything is changing.
With the celebration being over, decorations have started to come down. There is no exception for World of Disney at Disney Springs. Take a look at the new Pixar display that has replaced the old 50th anniversary display.
This section of World of Disney used to hold #DisneyWorld50 merchandise, but it's been replaced with Pixar merch! (Although, there are still some not-so-subtle remnants of the 50th hanging around). pic.twitter.com/1Jd4Ipqh6a

— AllEars.Net (@AllEarsNet) April 1, 2023
Where the EARidescent merchandise and 50th logos once stood, there is now bright colorful Pixar merchandise.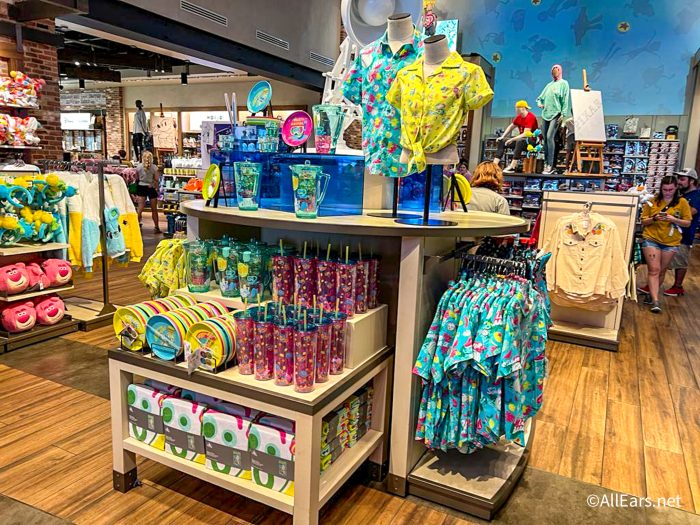 The large projection at the center of the store now plays clips of your favorite Pixar characters.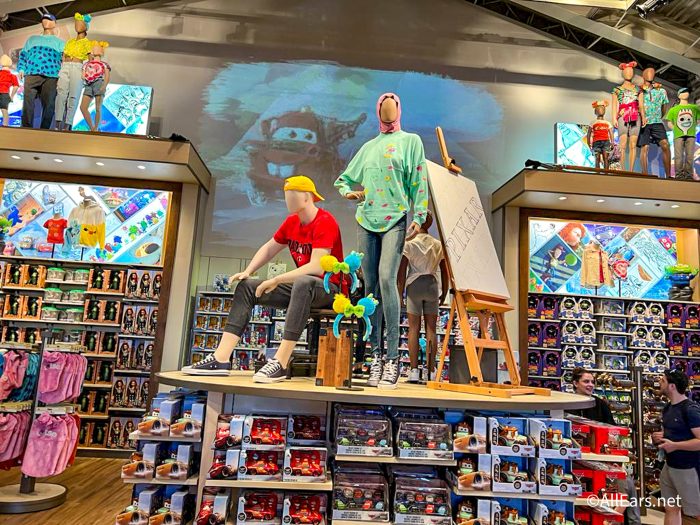 Pixar banners are hanging from the ceilings and a large paintbrush.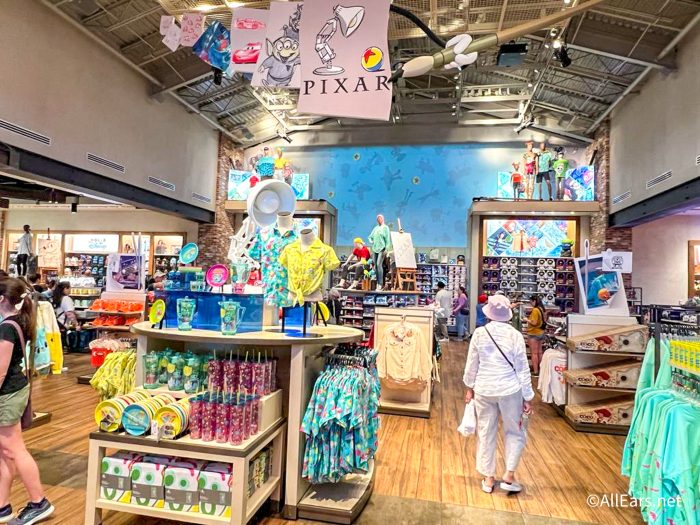 This morning there was something left behind. This 50th logo projection was still there, but not for long!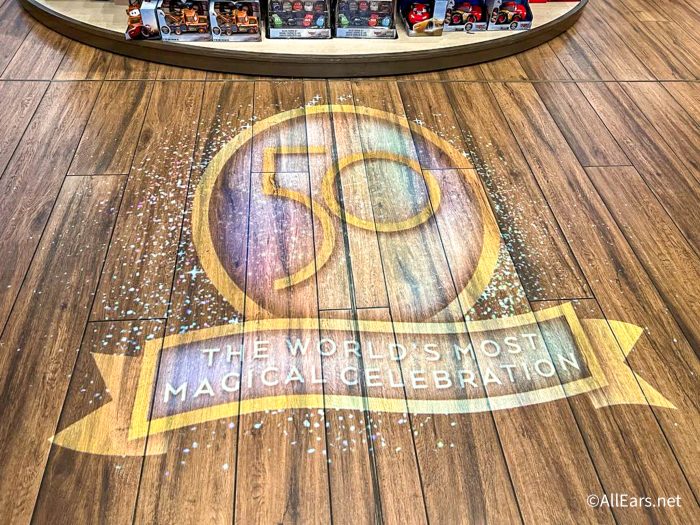 We went back this afternoon and it had already been changed to a Pixar logo.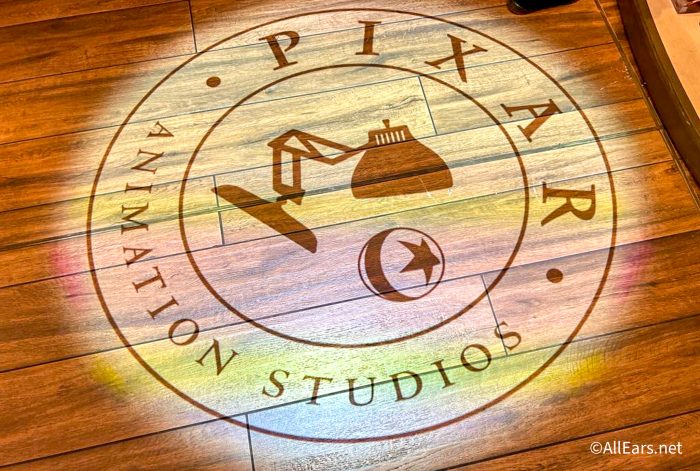 There is also limited 50th merchandise left as well. Like these 50th Anniversary Loungefly backpacks. While earlier in the week we reported that some of these items were on sale. It now appears they are at full price again.
There are still some 50th Minnie ears, t-shirts, jackets, and more.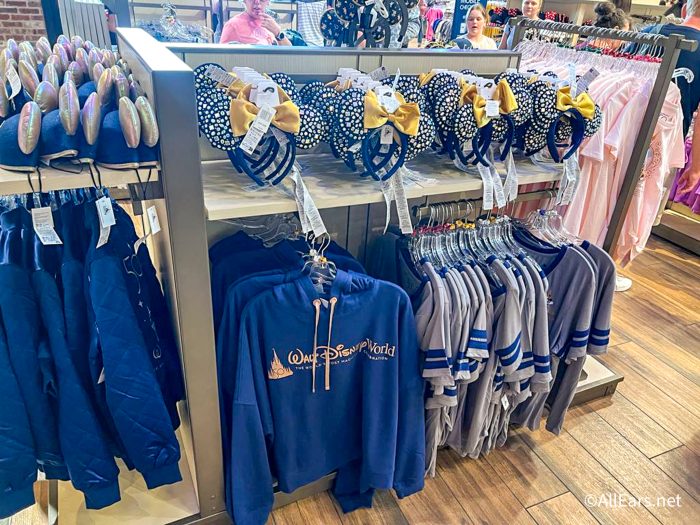 We believe that the 50th displays and merchandise should start disappearing soon. For more updates and changes at Disney World, be sure to follow us at AllEars.net.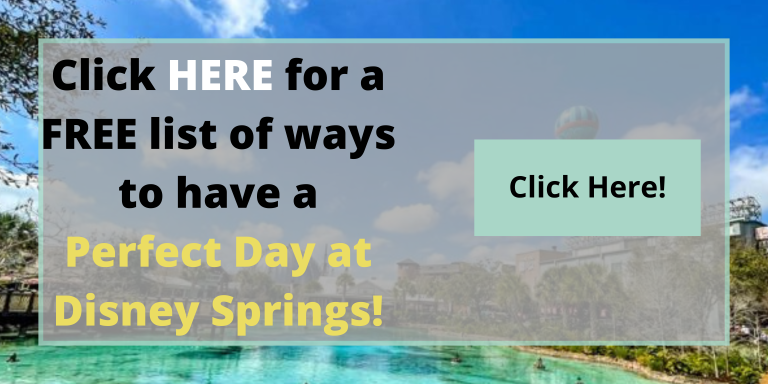 What is your favorite place to visit at Disney Springs? Let us know in the comments.