DISCLOSURE: This post may contain affiliate links, which means when you click a link and make a purchase, we receive a commission.
If you love receiving Amazon boxes full of packages that just mysteriously got ordered and appeared at your door (who could have possibly placed that Amazon order with items you totally wanted?! 😂) you've entered a dangerous but also wonderful space!
We're constantly keeping an eye out for great items on Amazon, whether they're related to Disney or potentially beneficial for your upcoming Disney trips! And now we've rounded up 7 of the BEST things you can get on Amazon right now. So what are you waiting for…it's time to get SHOPPING!
First, did you know that you can get a FREE trial of Amazon Prime just by clicking the button below?! If you've heard all about Amazon Prime's many benefits (free 2-day shipping, access to Prime Video, and more) now is your chance to try them out at NO cost to you.

Alright, now let's get to those Amazon items you'll want to pick up right now. First, it's a Disney World hotel room ESSENTIAL you'll be SO glad you bought for your future trips — a travel power strip! 
It comes with a 3ft cord wrapped around it, 3 outlets, 2 USB-A spots, and 1 USB-C charging spot too.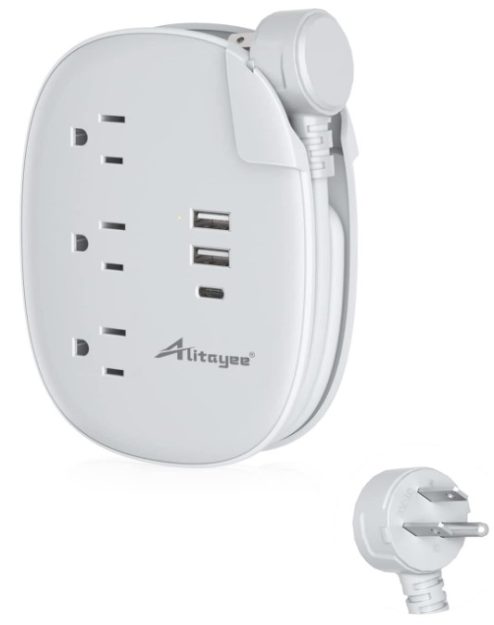 It'll help ensure that you can charge all of your electronic devices at the end of your long day without worrying about how many (or how few) plugs may be in your room. It's normally $24.99 but is on sale for just $12.78 (saving you 49%!).
The next item on our list is another one that'll seriously help you during your trips to Disney World. If the forecast calls for a chance of rain during your trip (even a small one!) you'll want to be prepared (and you may even want to be prepared if the forecast doesn't call for rain because that can suddenly and surprisingly change).
That's where this Disposable Rain Poncho comes in!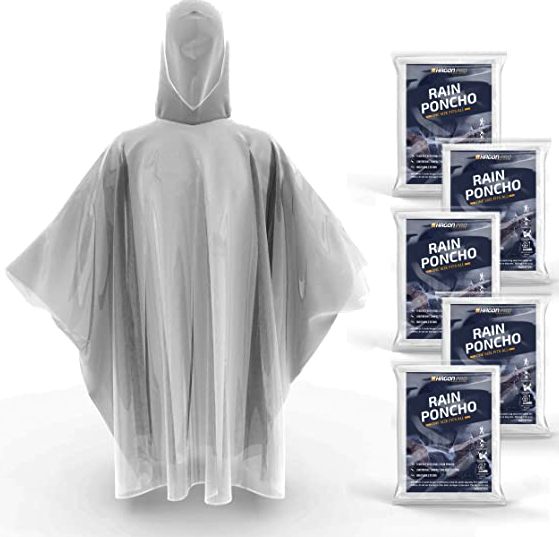 It comes in a 5-pack (perfect if you'll be going in a group), is made of thick plastic, can fit in your backpack, and will definitely come in handy during those sudden Florida rainstorms! It's normally $15.99, but you can get this 5-pack for $12.99 right now.
But enough about the rain, what about the HEAT? If you're planning to visit Disney World soon, you'll need something to help keep you cool and this mini cooling towel could seriously come in handy!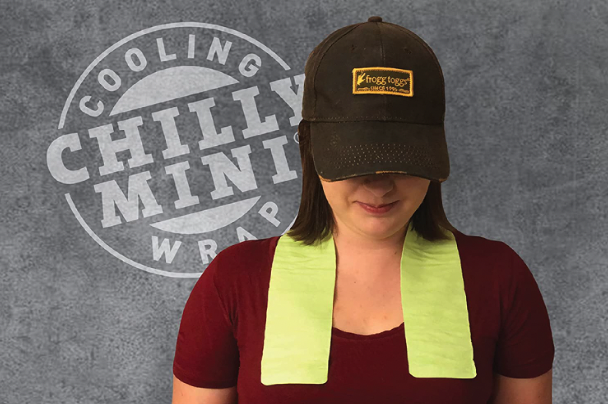 It's made with an exclusive hyper-evaporative material, provides 3-4 hours of relief, and can be reused over and over again. Place it in cool water and allow it to refresh you as you stroll through the parks! Plus, right now the towel in the orange color is only $1.99!
While a Loungefly Bag or other backpack can be useful for carrying items in the parks, sometimes a fanny pack that'll get that weight off of your shoulders is a good option too. Grab this Mickey Mouse Fanny Pack online to complete your Disney park look!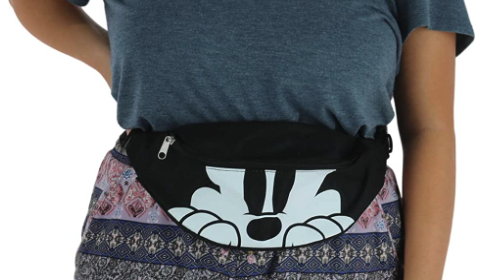 It has an adjustable waist strap, main compartment, back zipper pocket, and a fun Mickey print! Get it for $15.85 right now.
While preparing for the heat is a good plan for upcoming Disney World trips, you may also want to prepare for chilly weather too! Disney World can surprisingly get cooler in the early morning or late at night, or you may step into a restaurant where the air conditioning is at FULL blast!
Or perhaps you just need a cozy Disney sweater to lay around in at home as you watch films at Disney+. Regardless of the reason, this Amazon Essentials Disney Sweater could be a great thing to pick up!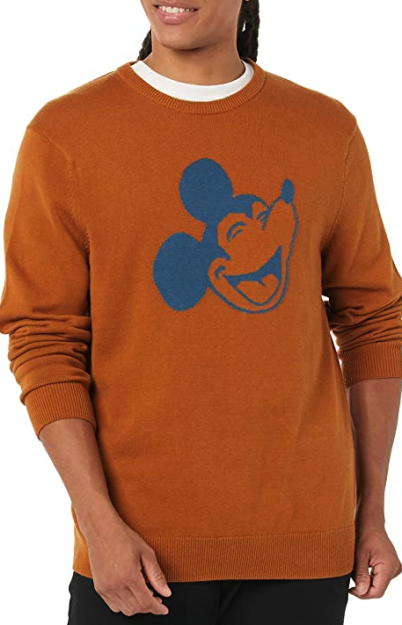 It has a fun design on the front with Mickey laughing away (kinda makes you want to smile too, right?), is made of 100% cotton, and is machine washable (ah, convenience). It's normally $30.90, but act fast and you could pick it up for $26.20.
Looking for another way to incorporate your love of Disney at home? Need a gift for a friend? Love opening little mystery packs? Pick up the Disney Doorables Villain Collection set!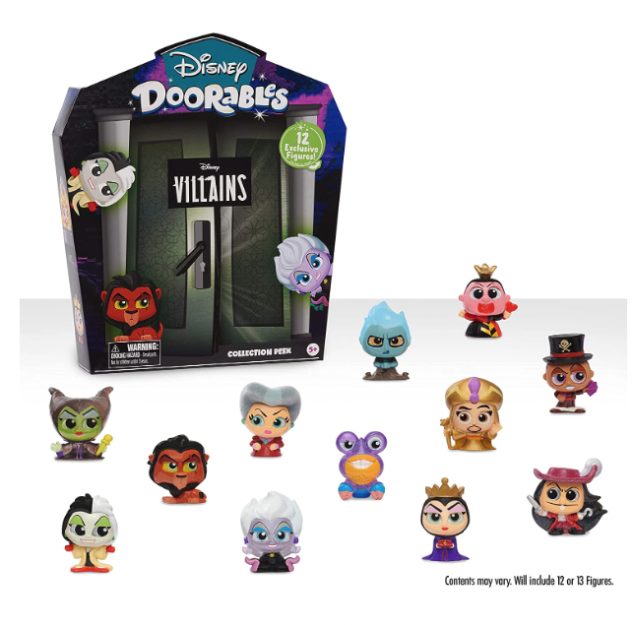 It comes with 12 EXCLUSIVE mini-figures, is an Amazon-exclusive item, and some packs even come with a rare 13th mystery figure!
Get your set for $21.99 now.
And finally, if you just need to add a touch of Disney to EVERYTHING, this 100-piece stickers pack is for you!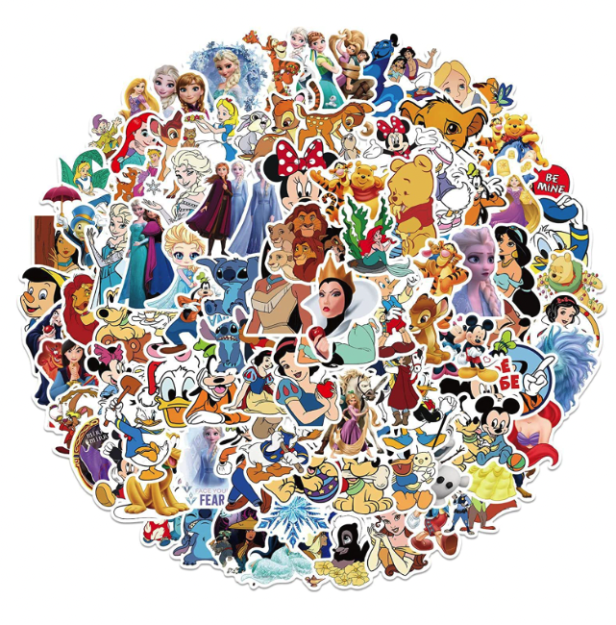 It comes with 100 pieces of different waterproof cartoon stickers. Stick them on your water bottle, use them in a scrapbook, cover your journal in them, or use them for anything else you want!
These could be great to use for your trip (you could decorate your water bottles ahead of your vacation, making it clear what bottle belongs to each family member) or your home, or you could gift them to friends!
These are normally $8.99, but you can get them right now for $6.99!
And that's our list of some of the BEST Disney deals and other items on Amazon this week. What will you be picking up? Tell us in the comments.
For more shopping inspiration, see our posts below.
And stay tuned for all the latest!
Which of these items will you be buying? Tell us in the comments.