You know about the EPCOT Food & Wine Festival, Flower & Garden Festival, Festival of the Arts, and the Festival of the Holidays…but only true Disney experts know where to find an extra special and SUPER limited-time festival.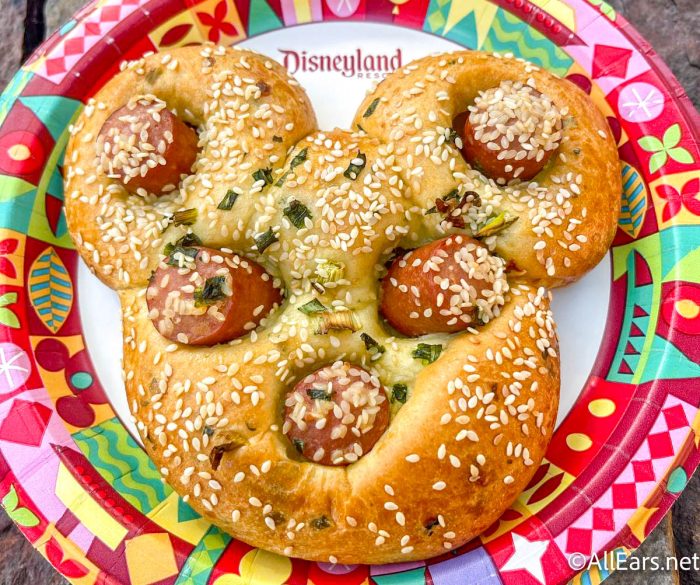 We're talking about the Lunar New Year celebration! Each year, guests can make their way over to Disney California Adventure Park at Disneyland Resort to celebrate the Lunar New Year with limited-time eats and drinks, special merchandise, and more. Do you know everything there is to know about this celebration? No? Then it's time to come with us to experience and learn about it ALL!
Dates
The Lunar New Year celebration doesn't last very long, so you'll want to hurry to Disneyland Resort to check it out.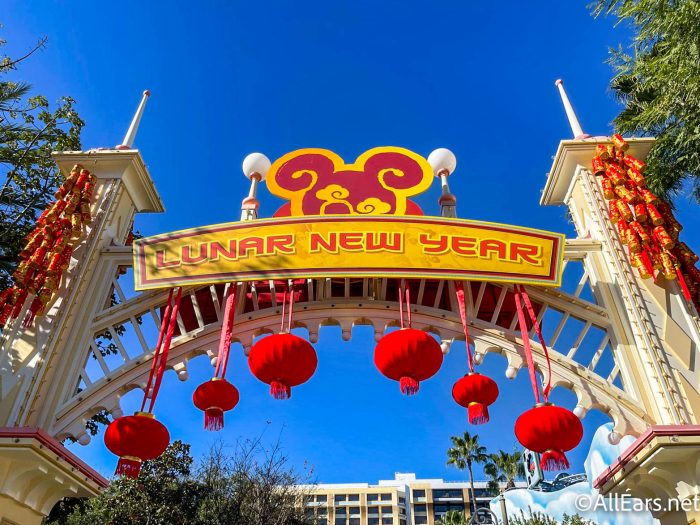 In 2023, the Festival runs from January 20th through February 15th, 2023.
Overall
Overall, the Festival is meant to be a celebration of many cultures — specifically Chinese, Vietnamese, and Korean cultures.
Happy Lunar New Year from Disney California Adventure! Stay tuned to see all of the fun festival footage! 🐰🏮 pic.twitter.com/n3pWOL6LA4

— AllEars.Net (@AllEarsNet) January 20, 2023
In 2023, the celebration rings in the
Year of the Rabbit
under the Chiese zodiac calendar, and the
Year of the Cat
according to the Vietnamese zodiac calendar.
Here's an overview of what you can experience: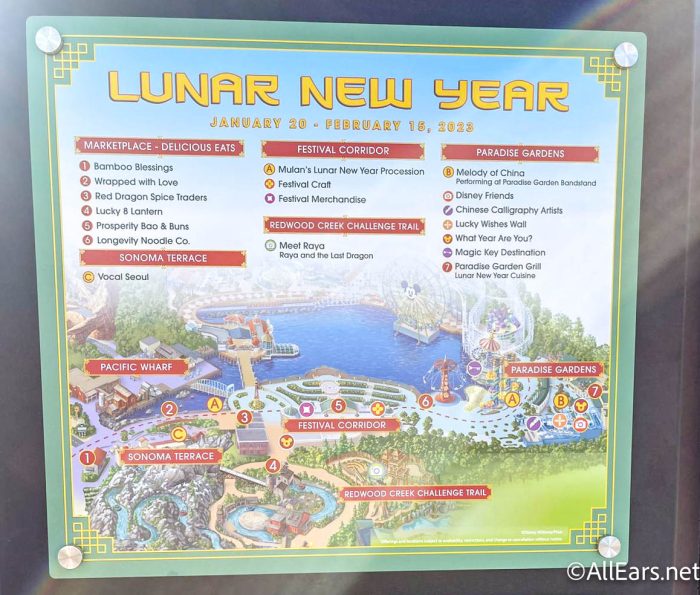 Eats and Drinks
One of the highlights of the festival is the food! There are 6 Lunar New Year food marketplaces, including 2 NEW booths this year — Bamboo Blessings and Wrapped with Love.
Here's a full list of booths:
Bamboo Blessings (NEW)
Wrapped with Love (NEW)
Lucky 8 Lantern
Prosperity Bao & Buns
Red Dragon Spice Traders
Longevity Noodle Co.
In addition to the booths, you'll find limited-time eats at some other places like Paradise Garden Grill, Lucky Fortune Cookery, and Lamplight Lounge.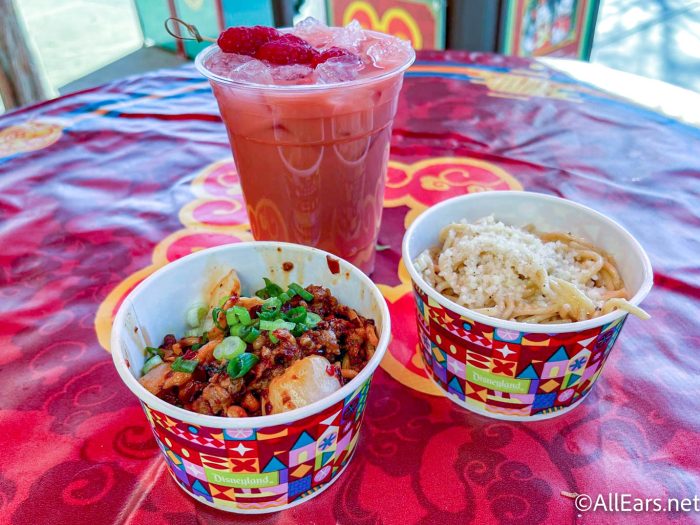 Eats and drinks this year include some returning favorites, like the Mickey-shaped Hot Dog, as well as NEW drinks and snacks, like a Mandarin Mousse Cake, Gochujang Elote, and Pepperoni Pizza Bao Bun!
If you want to enjoy a bit of everything, consider buying the Sip and Savor Pass.
It's sharable between friends and family and comes with 6 coupons that you can redeem for select food and drink (non-alcoholic) items at participating spots.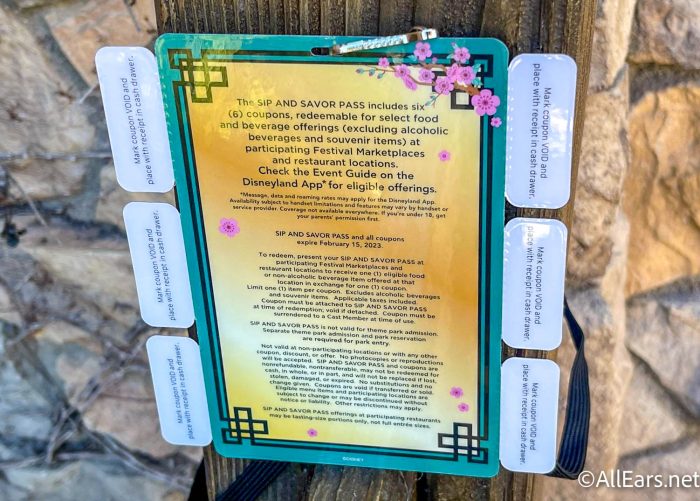 These are typically smaller, sample sizes so just keep that in mind.
During our time at the Festival, one of the snacks we tried was the White Chocolate Apple Bread Pudding at Pacific Warf Cafe! What do you think? Would you give it a try?
We got this White Chocolate Apple Bread Pudding for $6.49 at Pacific Wharf Café! It has Granny Smith apples and white chocolate with crème anglaise and whipped topping. #LunarNewYear pic.twitter.com/nQSpGiChDr

— AllEars.Net (@AllEarsNet) January 20, 2023
Over at Lucky 8 Lantern, we grabbed some coffee, an eggroll, and a mousse cake. Each one was priced at $9 or under.
Happy #LunarNewYear! We're in Disneyland Resort checking out everything the festival has to offer. Over at Lucky 8 Lantern, we've got three new snacks to check out!

– Coconut-Lavender Matcha Foam Iced Coffee for $6.50
– Quesabirria Eggroll for $9
– Mandarin Mousse Cake for $6.25 pic.twitter.com/V3wXpMAp7v

— AllEars.Net (@AllEarsNet) January 20, 2023
At Prosperity Bao & Buns we got to try the Pepperoni Pizza Bao buns with marinara sauce — YUM!
These Pepperoni Pizza Bao Buns were a big hit with our reporters! They loved the crispy cheese topping and the marinara that comes with to dip! 🍕

Find them at Prosperity Bao & Buns for $9.00 ✨ pic.twitter.com/Kv6wSuFwed

— AllEars.Net (@AllEarsNet) January 20, 2023
But what about the drinks? At Bamboo Blessings, we grabbed a new beer flight, but we couldn't skip the Mickey-shaped hot dog bun!
We hopped over to Bamboo Blessings to taste the new beer flight and the Mickey-shaped hot dog bun! 🐭 pic.twitter.com/jHmerdnF80

— AllEars.Net (@AllEarsNet) January 20, 2023
Merchandise
Of course, it wouldn't be a Disney festival without merchandise! There are shirts, bags, sweaters, ears, and much more.
Check out some of the merch for the festival! We're spotting lots of Disney details in this collection including the White Rabbit himself! pic.twitter.com/CE8uBLepcr

— AllEars.Net (@AllEarsNet) January 20, 2023
If you're a
Magic Key pass holder
, be sure to stop by the Silly Symphony Swings area. That's where you'll be able to pick up a fun Lunar New Year button.
Or, you can shop for some
bold Lunar New Year ears online
without ever leaving your couch!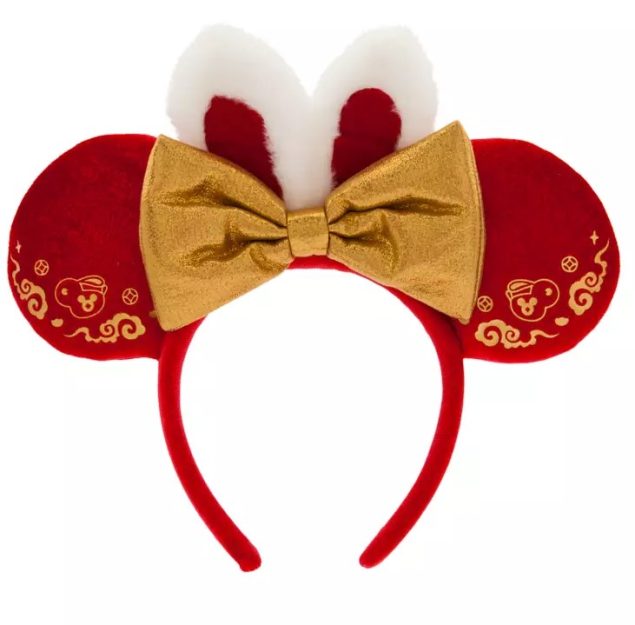 Characters
If you love Disney characters, get ready! One HUGE thing about the festivities this year is that Oswald the Lucky Rabbit will appear in the park with his sweetheart Ortensia the cat! Look at their outfits!! Look for them at the Paradise Gardens Gazebo.
Keep an eye out for Mickey Mouse and Minnie Mouse in the park as well, who you may find dressed in special outfits. And you may find Mulan and Mushu too.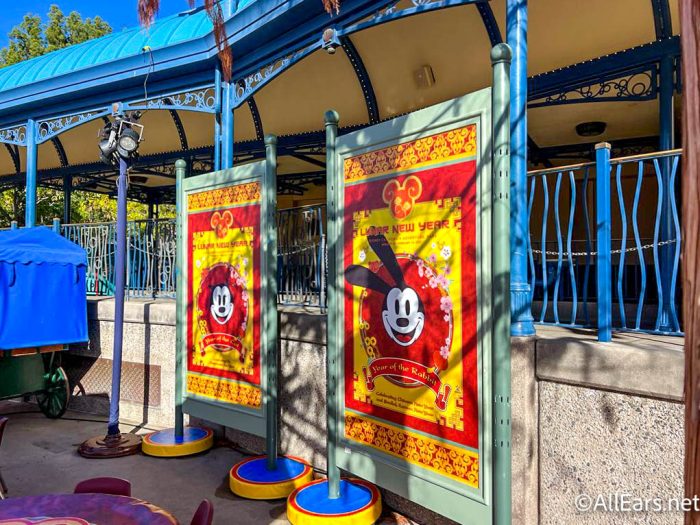 You'll also want to watch Mulan's Lunar New Year Procession.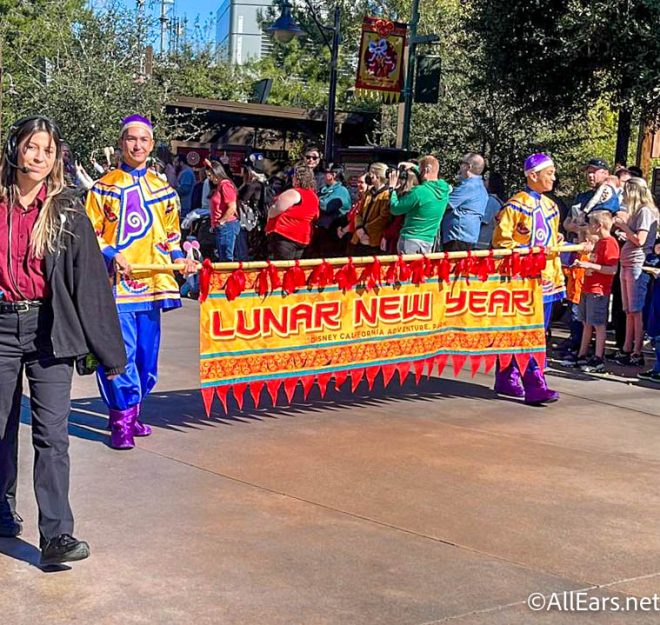 This extends throughout Disney California Adventure, as the parade route goes from Paradise Gardens through Hollywood Land.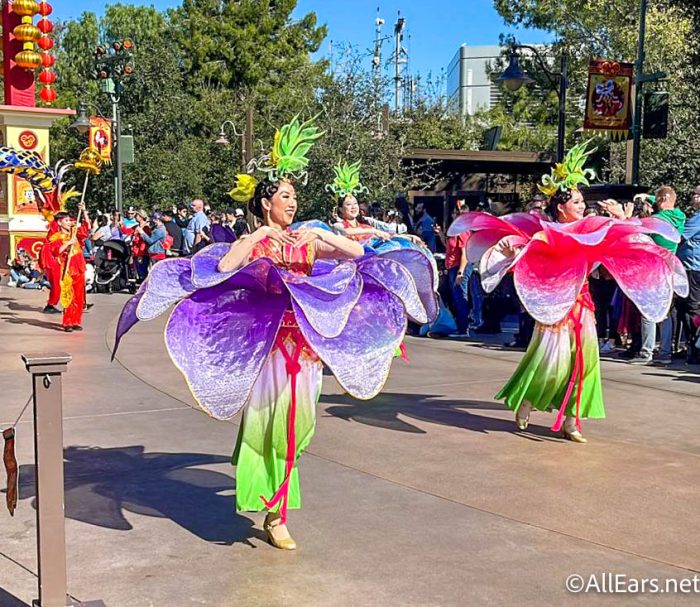 In the parade, you'll see Mulan, Mushu…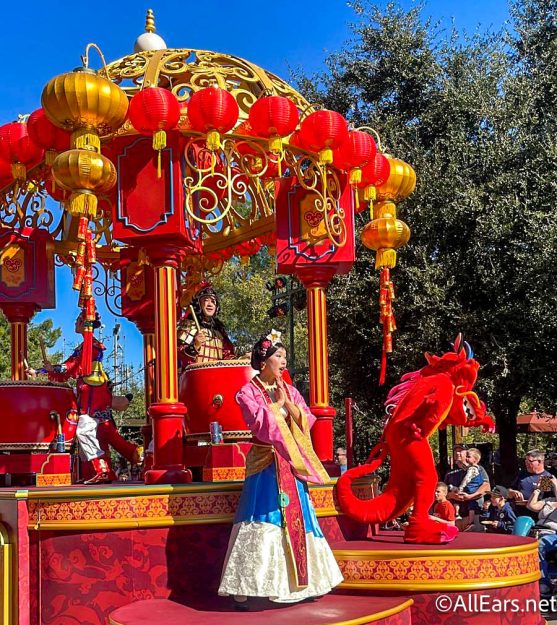 …Oswald…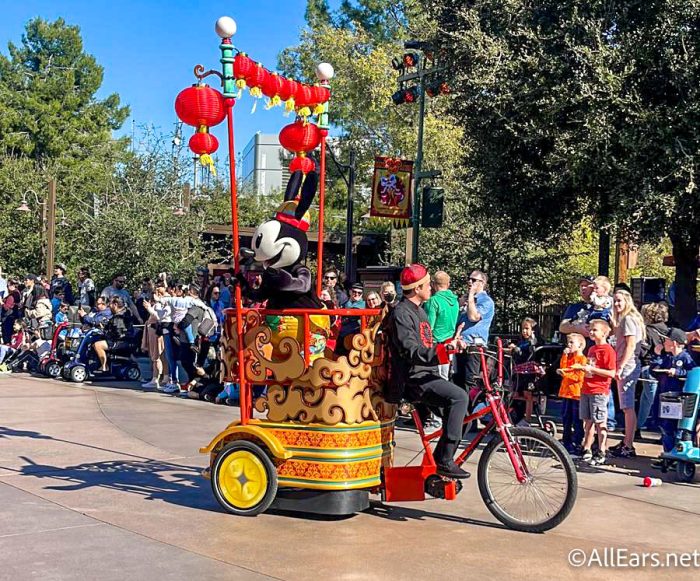 …dozens of performers…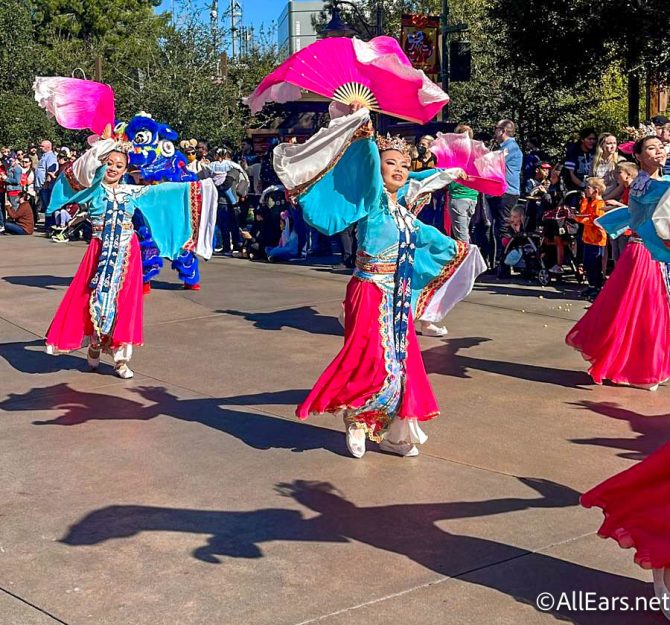 …and more.
And look for the returning Raya meet-and-greet over at Redwood Creek Challenge Trail!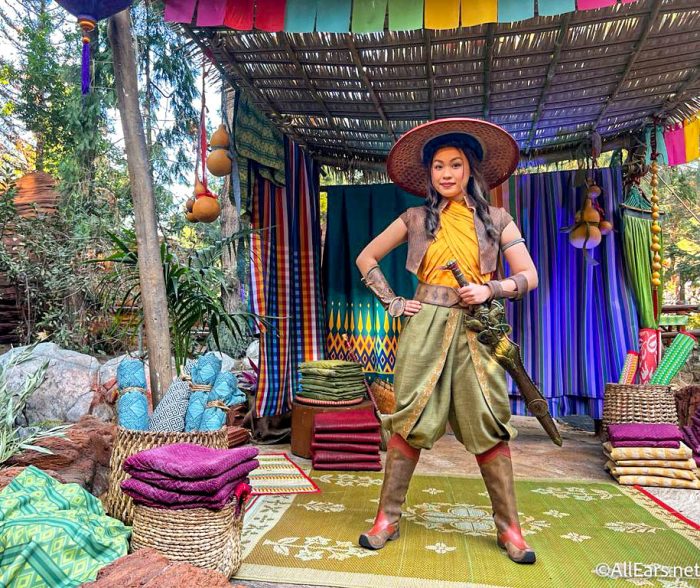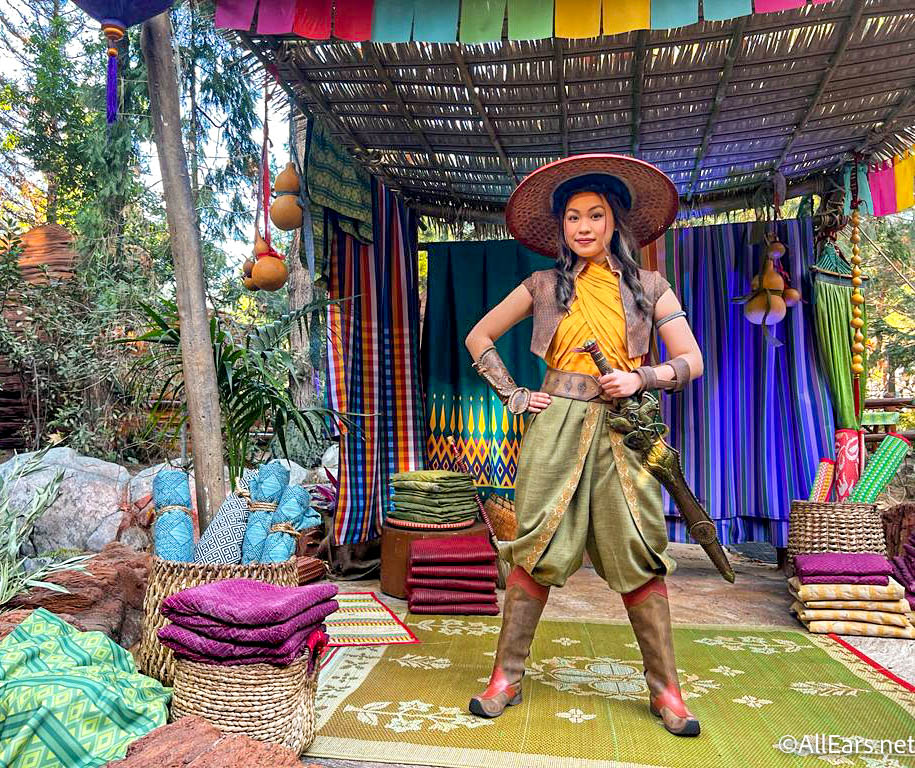 More Entertainment
In terms of other entertainment, there's a LOT to see. Stop by Disney California Adventure at night to see the returning Hurry Home – Lunar New Year Celebration offering. This is a special piece presented on Paradise Bay before World of Color (or, when it debuts, World of Color — ONE). The show has a musical score from Tan Dun and is a water show that "tells the tale of a little lantern's quest to reunite with family for the annual celebration of good luck and fortune."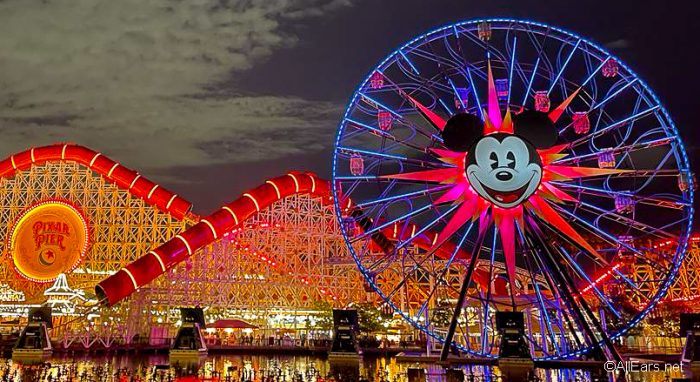 You'll also find live entertainment at Paradise Gardens and (new this year) Sonoma Terrace. Performers will include the Chinese musical ensemble Melody of China, the Korean-American a capella group Vocal Seoul, and community groups.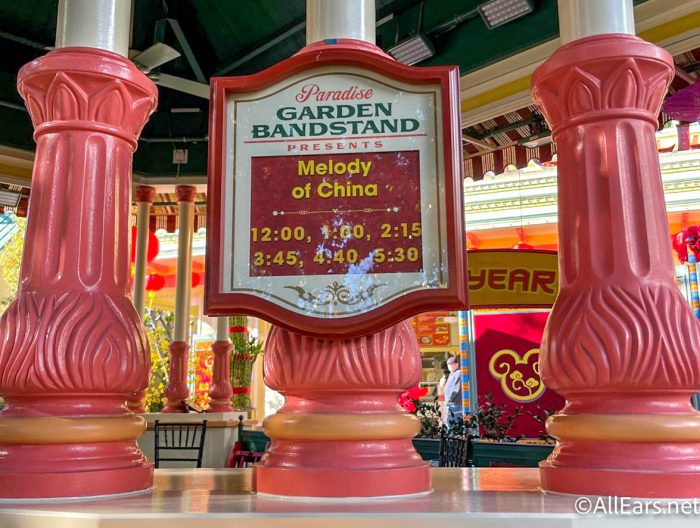 If you want some extra luck, stop by the Lucky Wishes Wall where you can walk below ornamental lanterns and write a message of hope for this year.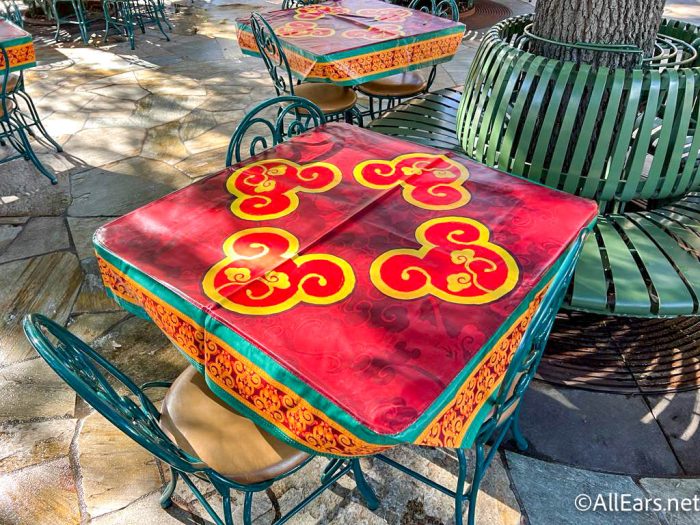 There are also arts and crafts, Chinese calligraphy demonstrations, art walls that educate about the Lunar New Year, and Lunar New Year decor. This piece of information talks about how Korean families celebrate…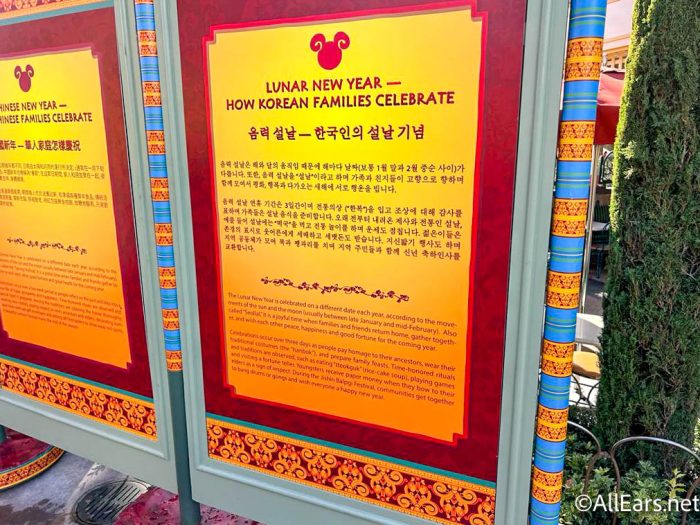 …while this one highlights Chinese traditions.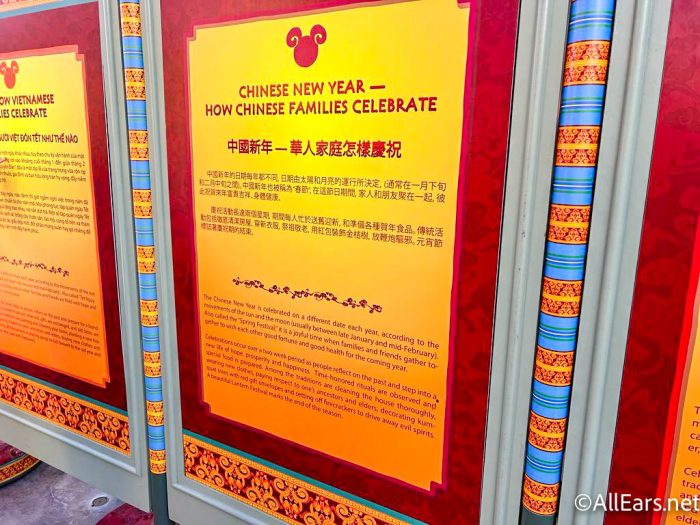 We also found signs that can help guests figure out what year they are.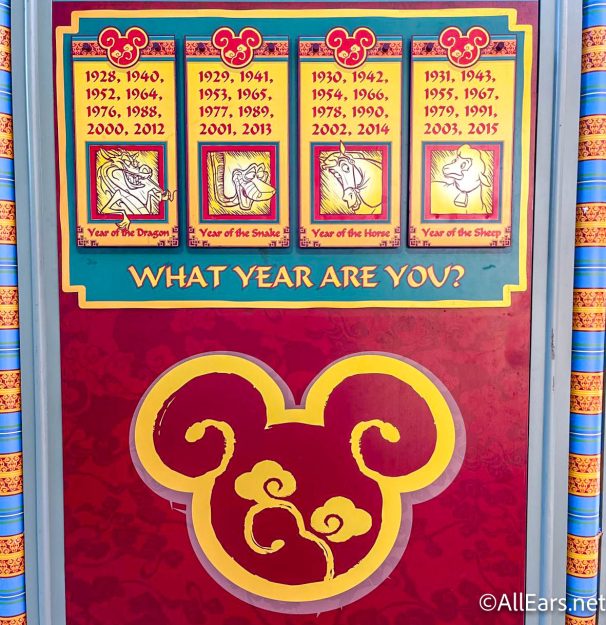 Which one are you?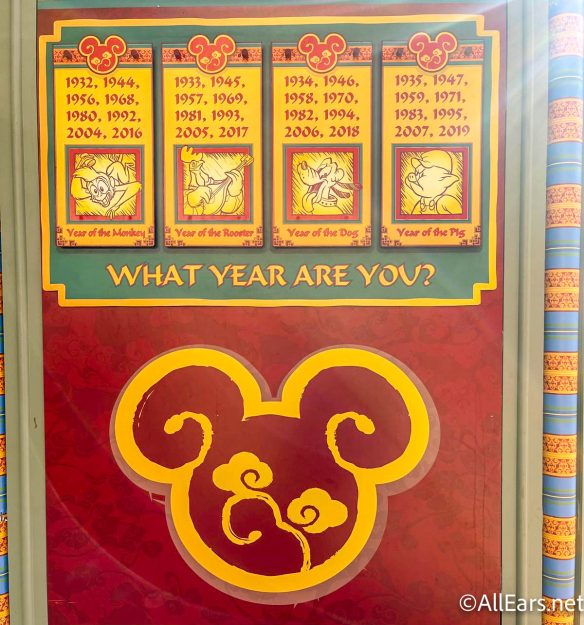 You can look at the years and characters to find out!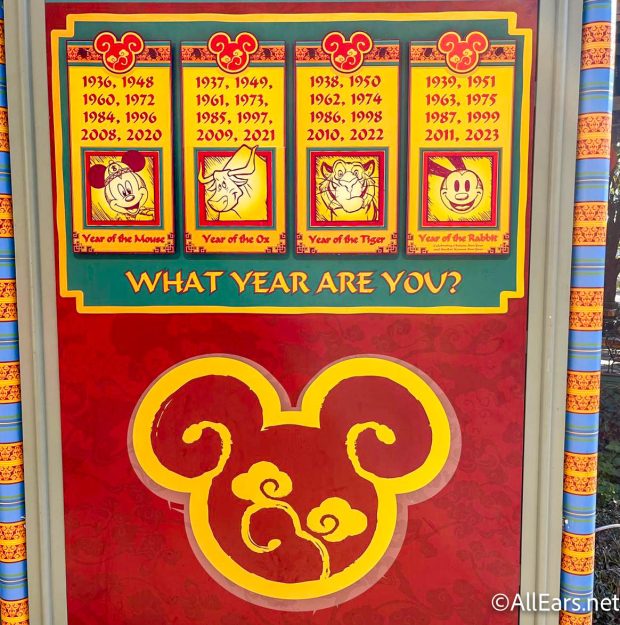 Beyond Disney California Adventure Park
Beyond Disney California Adventure Park you'll also find some festive things to do and eat, including the following:
Mad Dumplings food truck at Downtown Disney
Fusion menu items at Naples Ristorante E Bar, Tortilla Jo's, Catal Restaurant, Uva Bar & Cafe, Sprinkles, and Black Tap Craft Burgers & Shakes.
Lunar New Year items at Lovepop
Specialty-themed food at Goofy's Kitchen and Storytellers Cafe
Rabbit Firecracker and Cat's Delight cocktails at Hearthstone Lounge
Themed treats at the GCH holiday cart
And Tai Chi fitness classes at Disney's Grand Californian Hotel & Spa for overnight hotel guests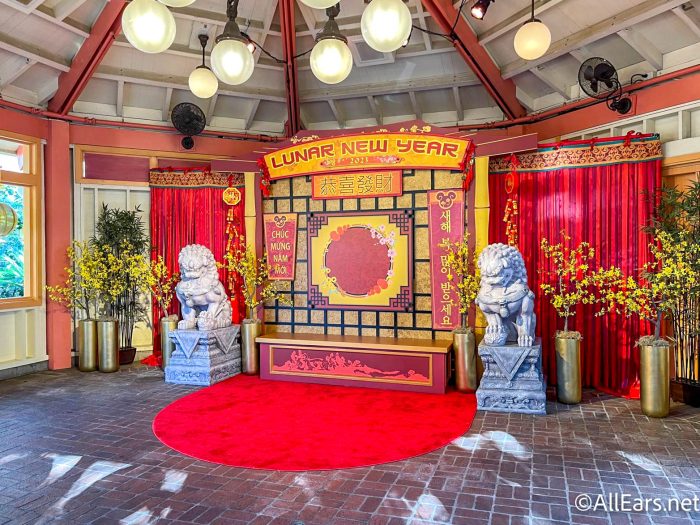 We'll be updating this post with more information and photos/videos from our time at the Lunar New Year celebration, so check back for updates!
For more Disneyland tips and news, see the stories below!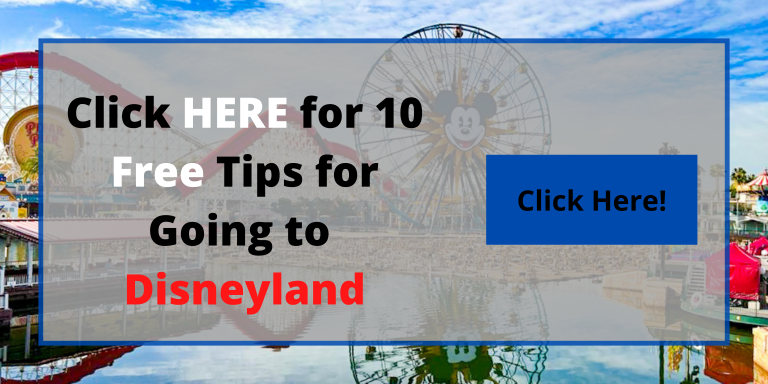 Did you know about this festival? Tell us in the comments!