One of the iconic "mountains" of Magic Kingdom is currently closed!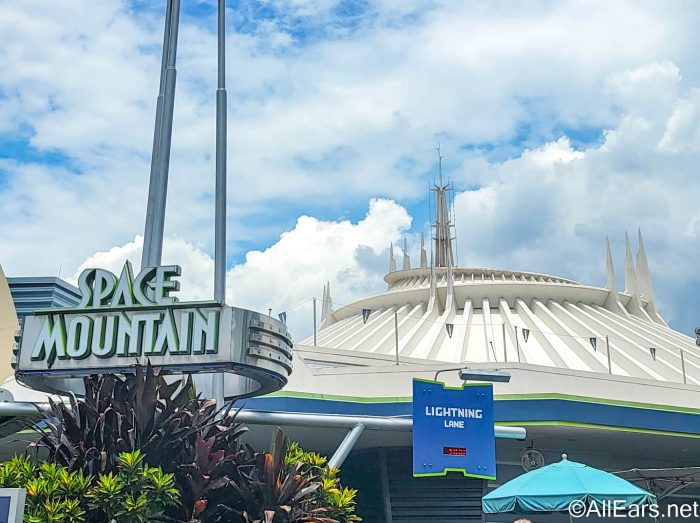 One of the quintessential classic rides at Magic Kingdom is Space Mountain, an indoor roller coaster that sends guests zipping through the darkness. The ride is so popular that it even has tons of merch for super-fans to rep their love of the attraction, like ornaments, Mickey Ears, and more!
If this exciting ride is on your must-do list for the ultimate day in Magic Kingdom, we have an important warning for you — Space Mountain is temporarily closed as of this morning.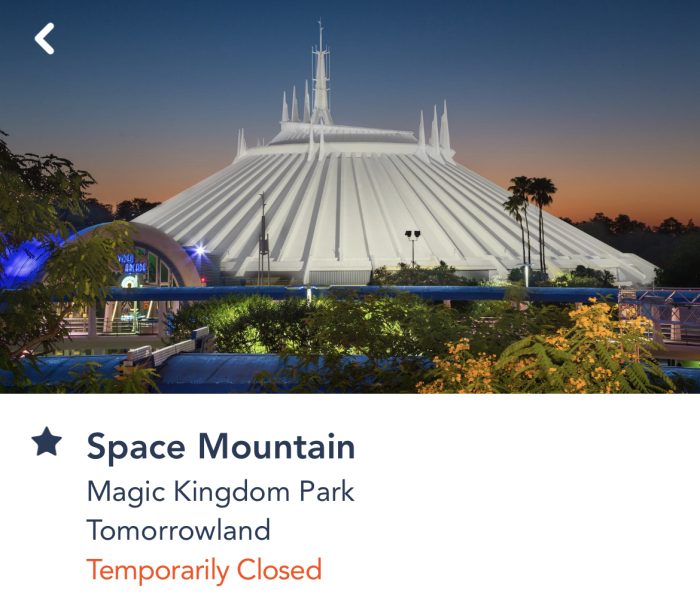 When we rode the PeopleMover around 10 AM this morning, we noticed that the lights were on inside Space Mountain, which is typically a sign that the attraction is experiencing technical difficulties.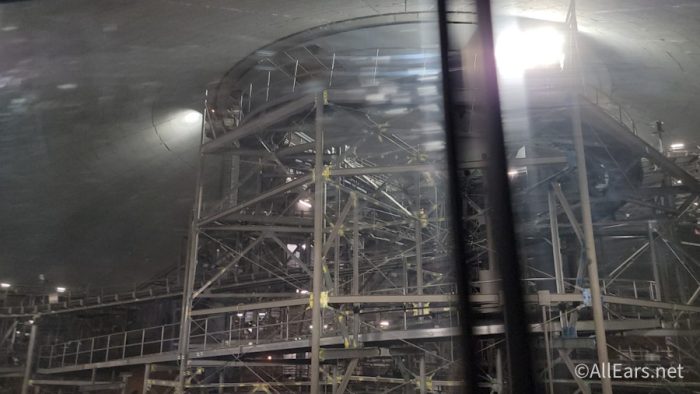 Outside of Space Mountain, Cast Members lined up to let guests know that the ride is temporarily closed. According to the Cast Member we spoke with, Space Mountain did open earlier this morning before going down due to technical difficulties.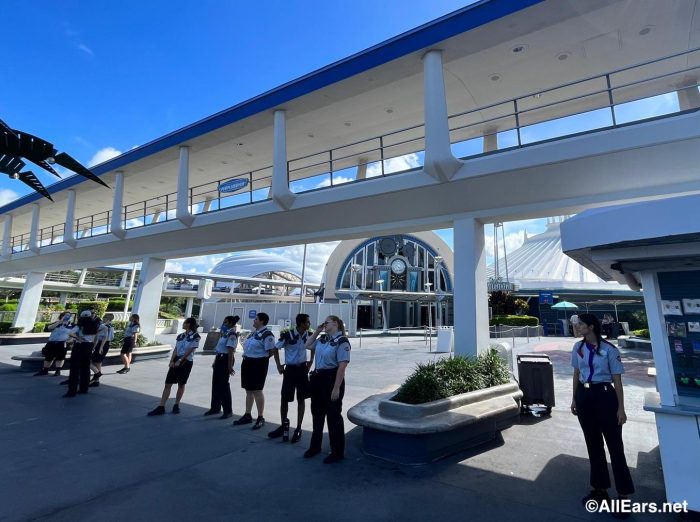 The Cast Member also told us that they do expect the ride to reopen today, although they didn't have an expected timeline for when.
The ride briefly reopened before closing again. We'll continue to update you when the ride comes back up.
Have you ever been stuck on a ride? Let us know in the comments!